This 2017 Mitsubishi Outlander review is so easy to write. When you have as great an experience as I did, these posts practically write themselves. I drove this vehicle all over the city of Chicago, the burbs, and through a pretty gnarly thunderstorm. It handled beautifully, fit my body well, and had plenty of room for extra friends. To facilitate this post, I was given the 2017 Mitsubishi Outlander SEL S-AWC to drive for a week. All thoughts and opinions are my own.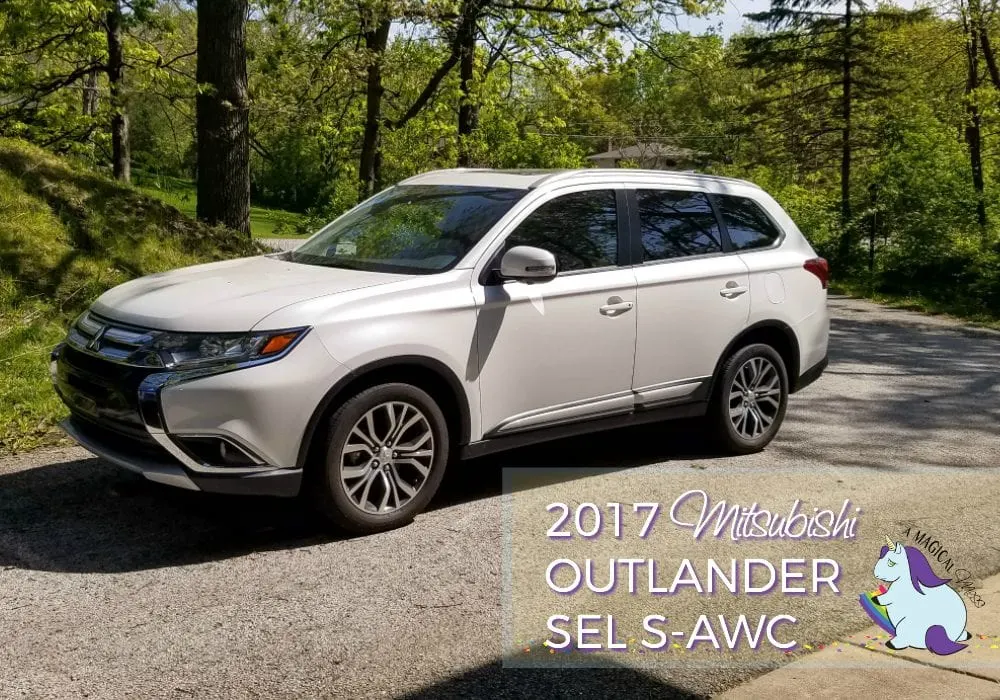 2017 Mitsubishi Outlander Review
Typically I'm soccer-momming it up and loading these vehicles with the kids and their friends. This time it was my turn. My friends and I had a super fun girl's brunch planned in the city because Colleen is moving to Texas and we wanted to celebrate her next adventure. The Mitsubishi Outlander couldn't have arrived in my driveway at a better time.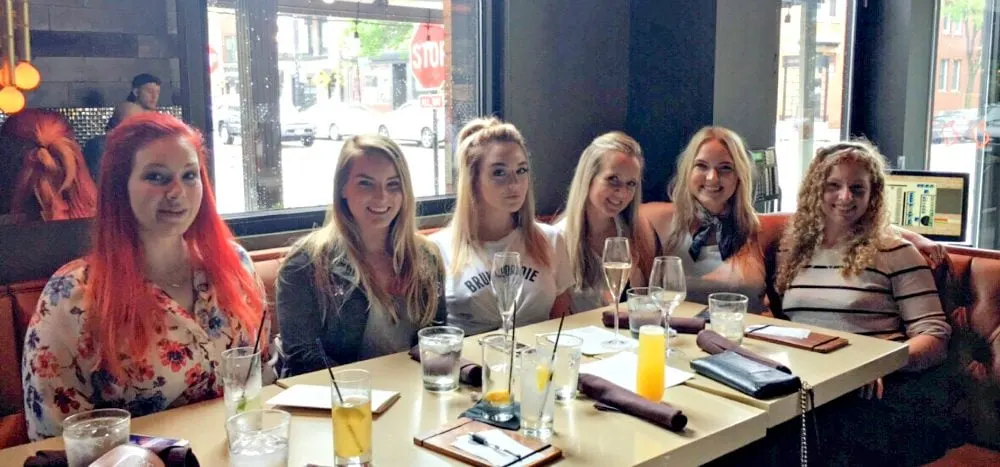 Plenty of Space
This vehicle has plenty of space and is still compact enough to make it easy to drive and park in the city. With the third row, all of us were able to fit and save so much money on Uber-ing and parking.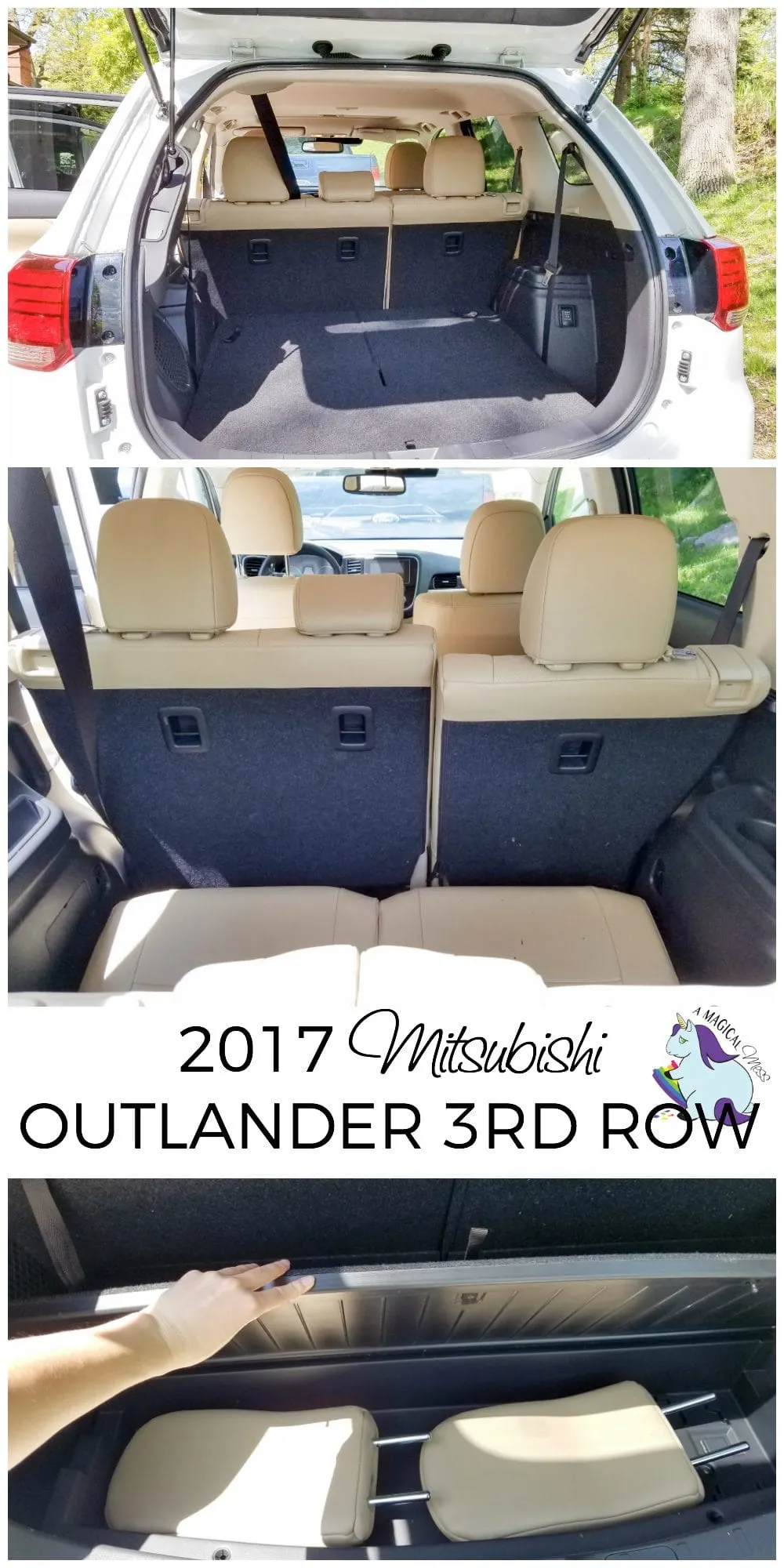 The third row doesn't provide much legroom, but it's the perfect amount of space if you're not going far and don't need to use it often. Setting it up is quick and super self-explanatory. With a couple of pull tabs, the seats are up. The head rests are conveniently stored under the panel behind the third row.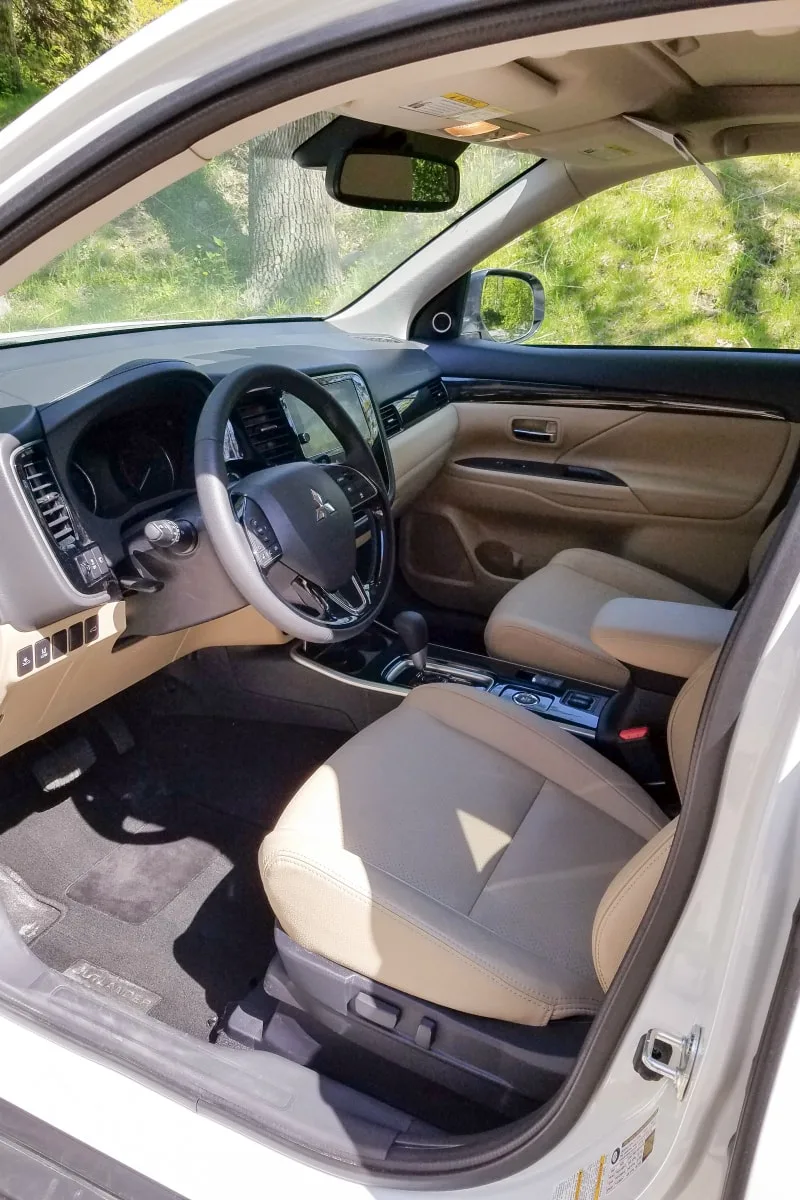 Other Favorite Features
If you've read any of my other car reviews, you know how I feel about cup holders. The more, the better. This beauty has TEN. 🙂 I am also a huge fan of the 'milk nook,' and the 2017 Outlander has one!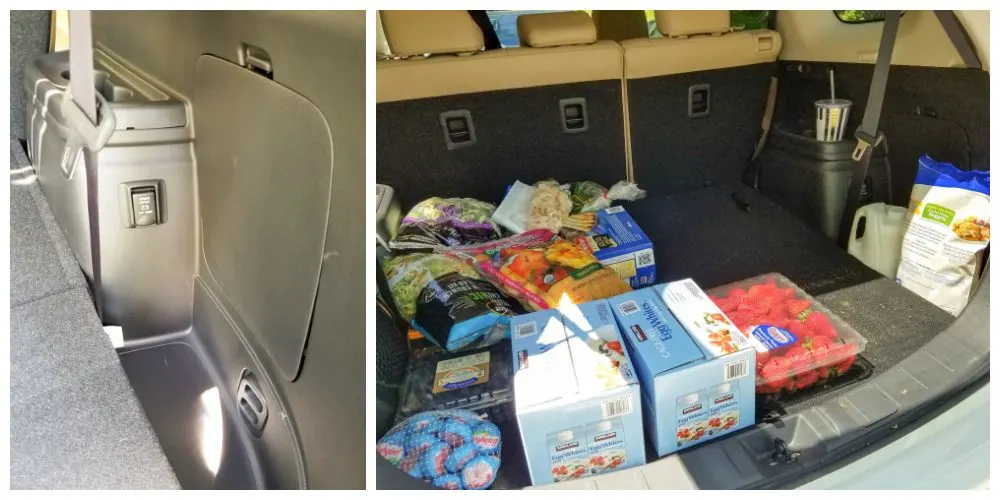 The 2017 Mitsubishi Outlander is also super safe with an overall 5-star rating. We go into detail on a previous model's safety features, and the 2017 has only gotten better.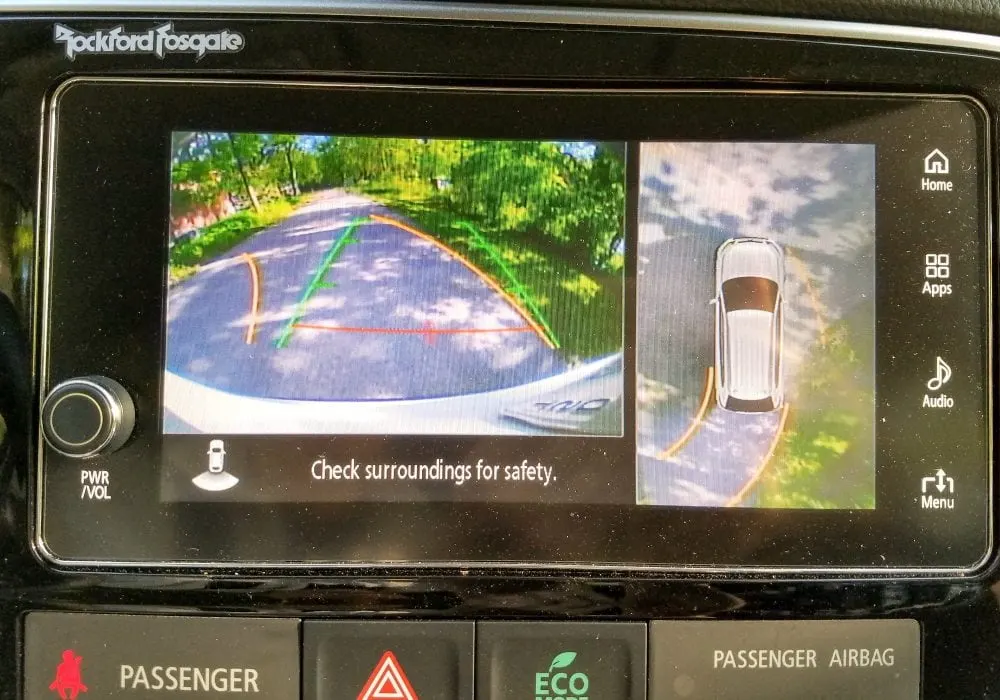 Pardon the pollen in the photo above. We're currently going through a plant DNA explosion, and I can't resist opening the moonroof every chance I get. But this HD display is just the right size and is located just where I like it in the dash–not too high or low. You can safely glance at it when needed and still see the road.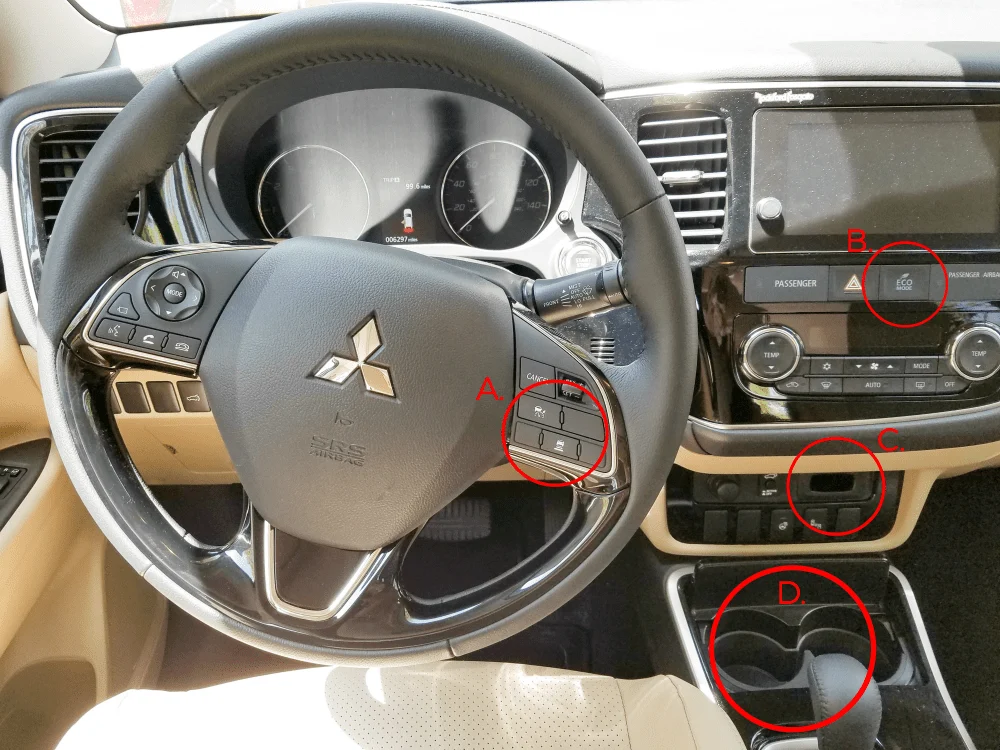 A. I love that these safety buttons are on the steering wheel. As efficient as they can be, it's nice to be able to turn them off easily. For example, if you're in an area of construction and have to drive over the line, you can simply turn the lane departure warning off, so it's not freaking out.
B. The same goes for ECO mode. While awesome for your fuel economy, sometimes you just want to safely drive like a racecar driver.
C. It took me a minute to figure out what this spot was all about. But, it's for the smart key! While not required to be in this spot for driving, it's super nice, especially for those that don't have purses, to have a designated spot for the key. I typically just leave it in the abyss of my bag, but when we were out, and I was just keeping it in my pocket, and the cup holders were in use, this slot was pretty great to have. Plus, it won't allow you to lock the key in the car. As soon as you turn the vehicle off and open the door, it beeps and tells you to take the key from the slot.
D. As I mentioned above, this automobile has 10 cup holders. Ten. I can't love this any harder.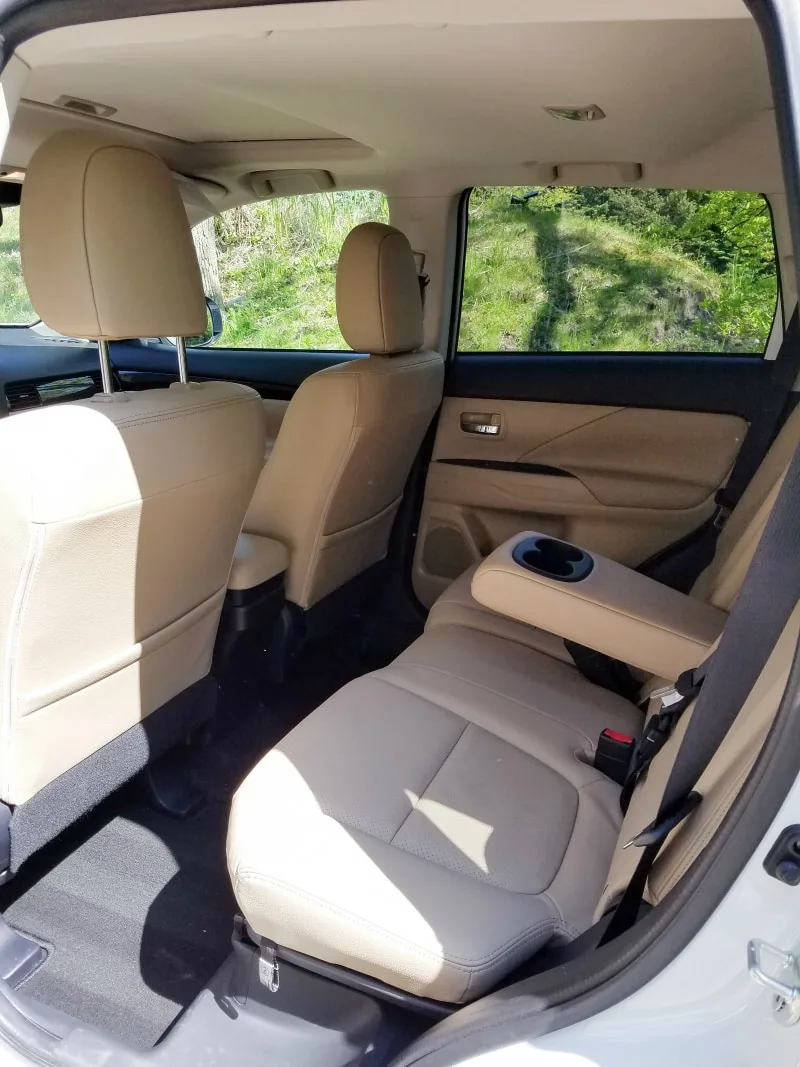 The vehicle also has excellent quality sound. The music comes in clear and crisp. All the girls mentioned how extraordinarily great our tunes sounded.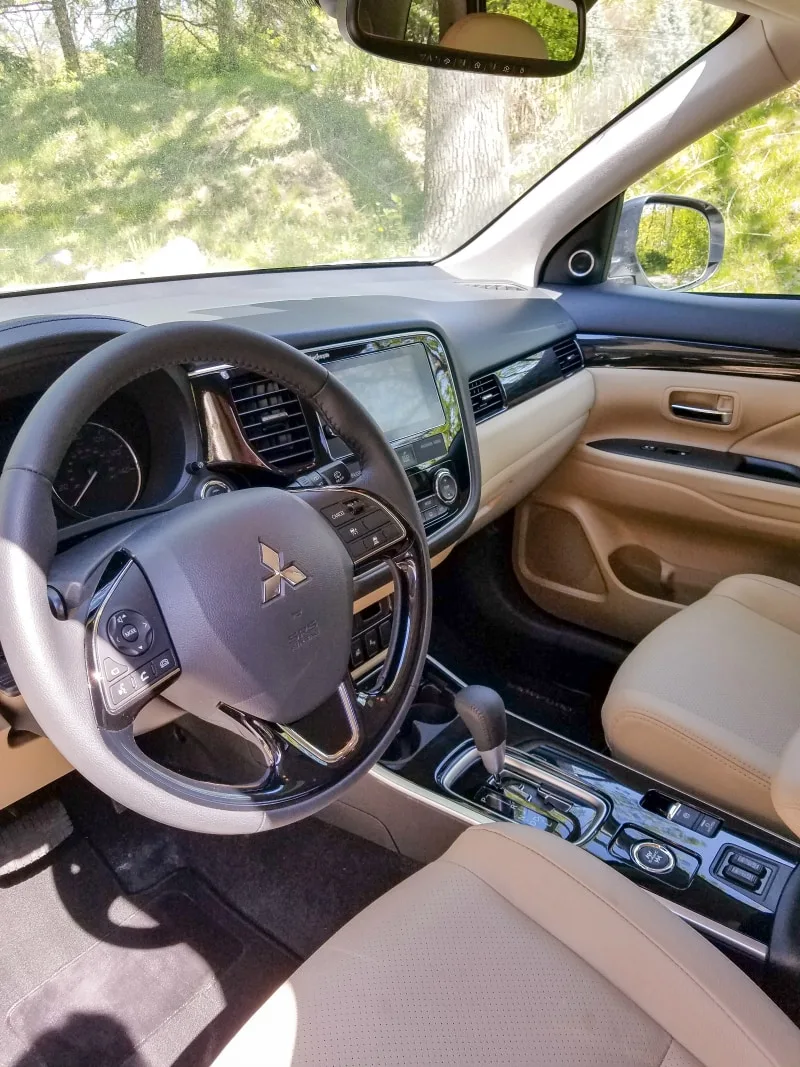 Check out all our other Mitsubishi reviews:
2015 Outlander
2015 Outlander Sport
2016 Outlander Sport
Visit Mitsubishi Online for More Information
What are your favorite features in this 2017 Mitsubishi Outlander?