A 2015 Mitsubishi Outlander in Rally Red has been my ride for the past week. The vehicle was provided to me for review purposes. All opinions are my own. I must say that I found the safety features to be the most impressive.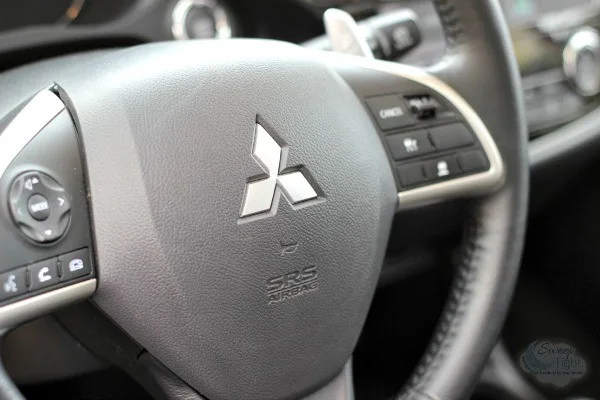 Chicago has been a frigid land of ice and snow lately. Driving has not been fun and can also feel quite dangerous. It was the perfect time to get to know all the safety features on the Mitsubishi Outlander.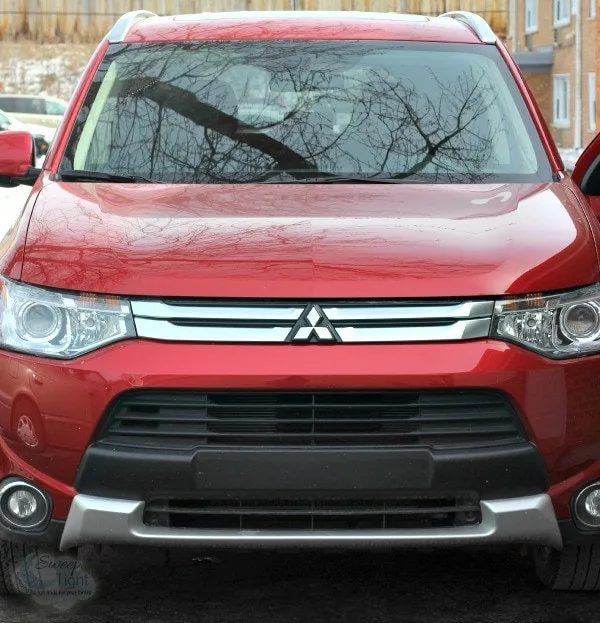 2015 Mitsubishi Outlander Safety Features
There are many positive points to mention about this vehicle, but I want to focus on the advanced safety features in this post. Here's a list of some of them:
Forward Collision Mitigation (FCM): If you get too close to the car in front of you or are in danger of a frontal collision, this system sends warnings signs and signals. It will also apply emergency braking to reduce the severity of impact.

Lane Departure Warning (LDW): Warnings will go off if you start to swerve out of your lane. I am not going to admit to how often this went off for me. :/

Brake Assist: In case of emergency stops, brake sensors will add extra pressure to help assure a quick and safe stop.

Hill Start Assist (HSA): Holds the brakes for an extra couple seconds to prevent rolling backwards.

Active Stability Control (ASC): Keeps the car going in the intended direction regardless of road conditions.

Traction Control Logic (TCL): Works along with ASC. This system is ideal for the slick and snowy weather that we have been having.

7 Airbags: There are seven airbags strategically placed to provide protection in case of impact. There are front driver and passenger, seat mounted side, side curtain, and driver's knee airbags.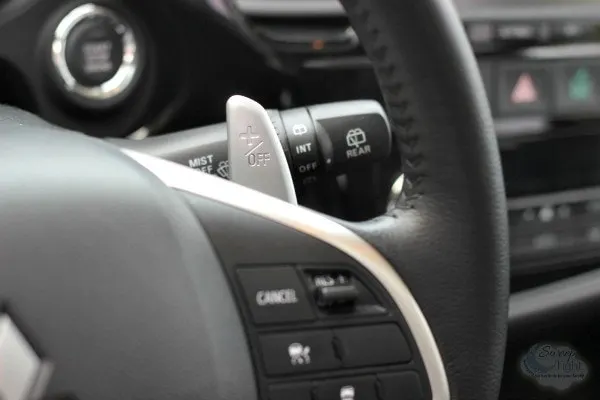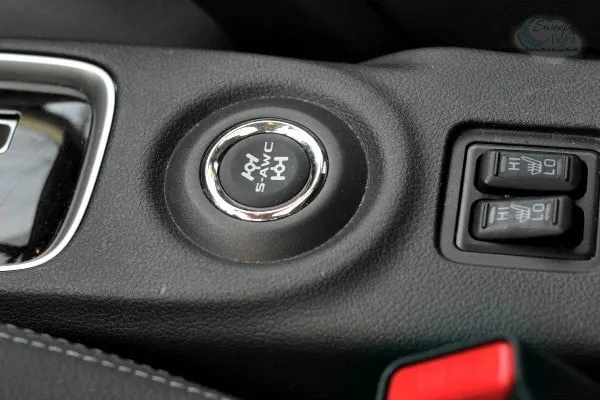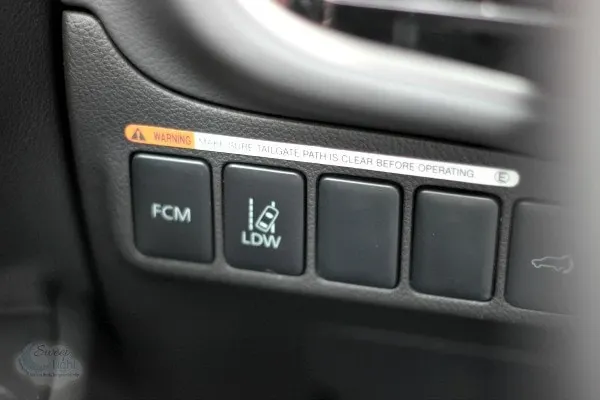 That's quite a list of advanced safety features. Of course, there's also a long list of safety features that you would often see in vehicles. The 2015 Mitsubishi Outlander proves to go above and beyond to keep its drivers safe.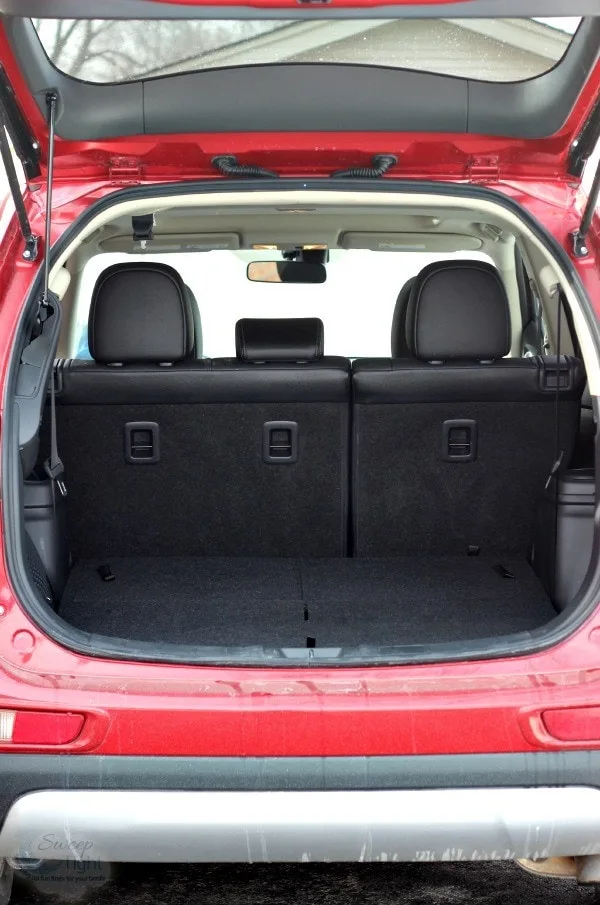 I drove the Outlander quite a bit to get a good feel for it. I felt comfortable the entire time. It has the space of a roomy SUV with the ease of driving a car. I never felt like it was big or bulky to navigate around.
Even city-driving was a breeze (well, as much of a breeze that driving in the city can possibly be). My sister and I took it to dinner with Mitsubishi, and it was a pleasure. The navigation system guided us to our location, and we were able to enjoy everything the vehicle has to offer.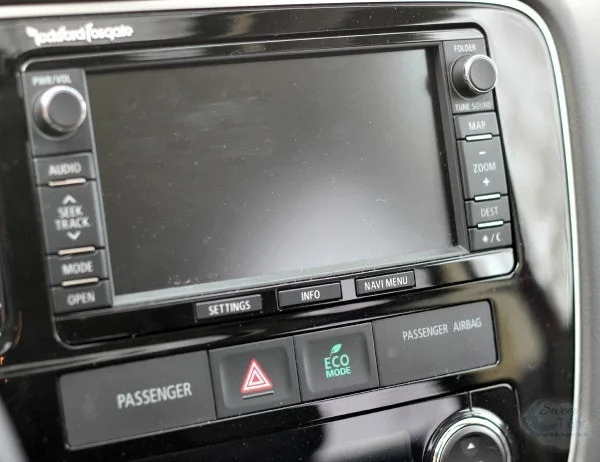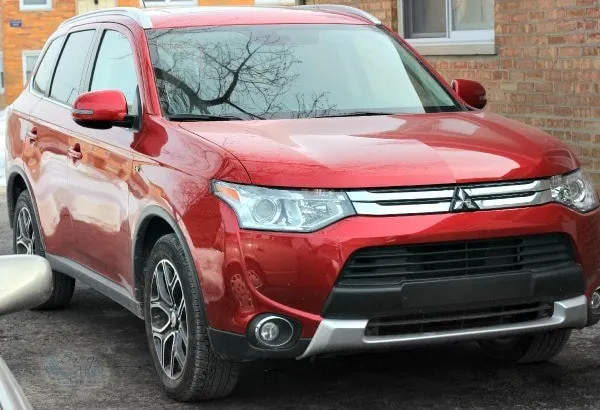 Have you had the chance to check out the 2015 Mitsubishi Outlander yet?
Which safety features are most important to you in a vehicle?