Finding the best gifts for grandparents can be a difficult task. Even with the most thoughtful efforts, they've had a lifetime to acquire what they want and often find that simpler things are far better than complicated presents.
Pop Up cards are just the right combination of simple and sophisticated. Their designs are intricate and easily appreciated, while still being "just a card."
Add a personal note, and you've got a beautiful way to bring on a heartfelt smile.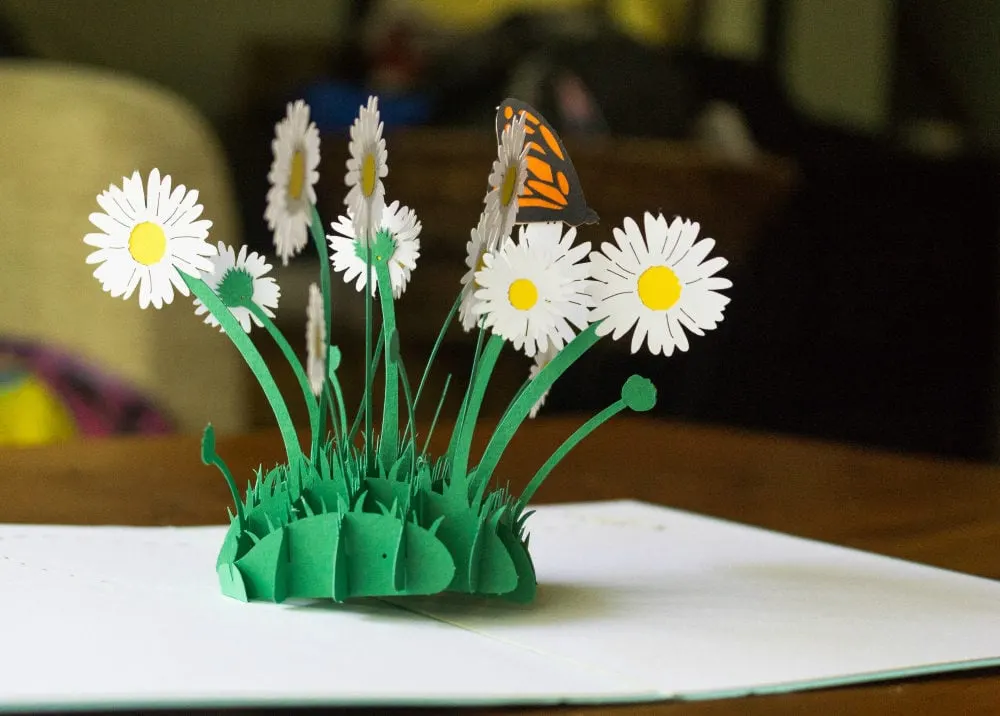 The Best Pop Up Cards
As a kid, pop up books were the thing. Seeing pop up greeting cards literally popping up all over the internet brought the happy nostalgic feels.
These are next level. There are a few brands doing it right, and the craftsmanship is outstanding.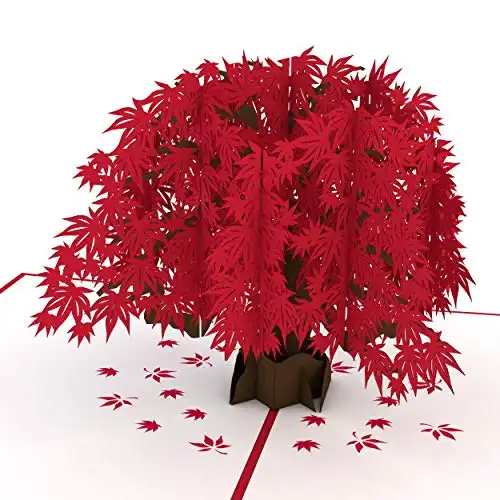 We earn a commission if you make a purchase, at no additional cost to you.
Gifts for Grandparents
Aging can be a real beastly thing. It's harder and harder to relate to those younger than you.
Confusing technology is swirling around you wherever you go. Loved ones are young and busy, and your body is starting to do weird stuff.
Yet, this is something we all share. Hopefully, we will all get older. It's literally only of the guarantees in this world. So, it pains me to see our elders not smiling.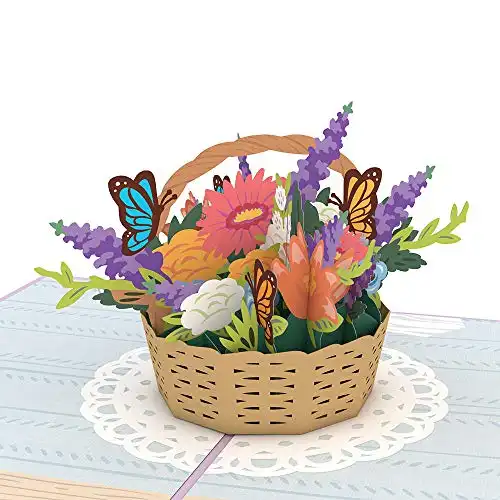 We earn a commission if you make a purchase, at no additional cost to you.
Our Gram has recently found herself stuck in an extended stay therapy situation because of a back injury and memory loss.
Family makes time to visit, but in between, there are hours of solitude in a foreign space.
The real flowers given to her are drying up and the unfamiliar walls vacant of photos.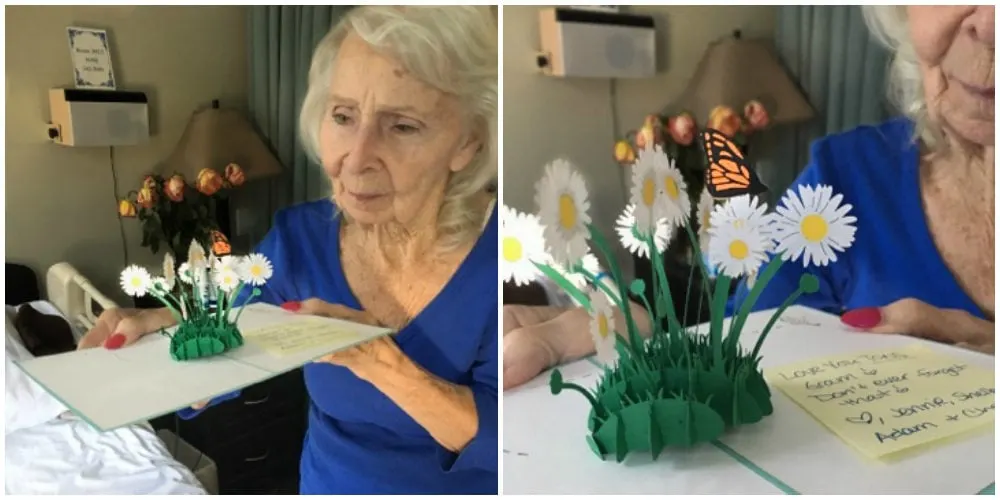 Before we all start getting depressed, this story has a happy ending!
Thanks to these charming 3D pop up cards, Gram is smiling all the time. They never die, and sit at her bedside looking festive and happy.
Are Pop Up Cards Worth the Expense?
Since Gram's major life lessons to us were to be thrifty, we write our messages on separate paper and tape it into the card.
While re-gifting might be considered poor taste amongst some, in our family it's thought of as wise and logical. So, she can now keep the card or send it on its way somewhere else to spread joy.
These cards run between $10 and $20 so I think it's fantastic to extend their purpose if possible.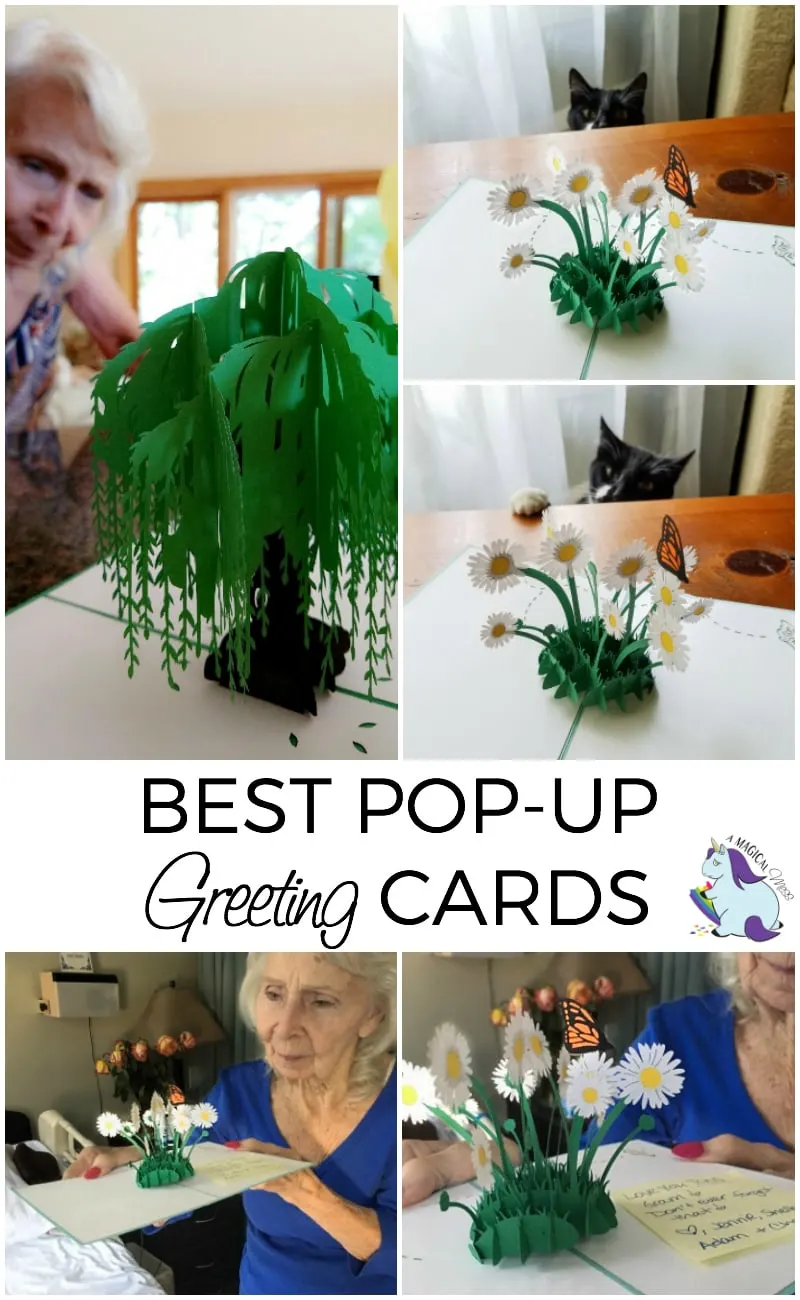 Another idea I had–I'd like to take them all and make a pop up collage for her someday.
It can be like a magical paper garden with all her messages from loved ones as the stepping stones guiding her through the path.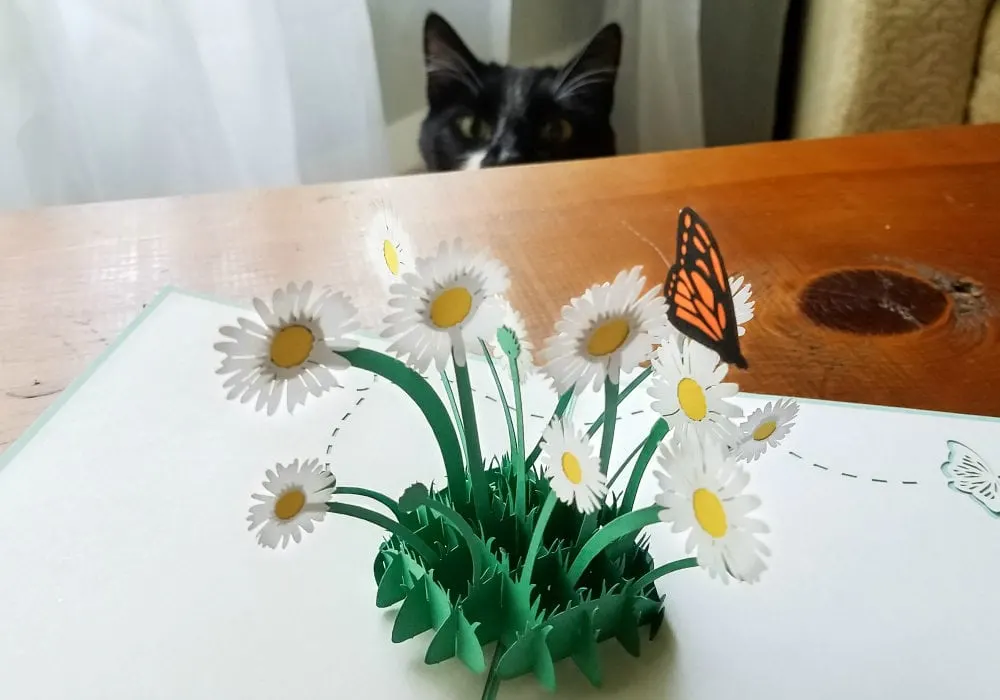 If you haven't thought to buy pop up cards for your grandparents, I highly suggest you consider it. No reason needed. Just put a smile on their face and watch as they show all their visitors their amazing card.
This is the ideal gift for nursing home residents too because there is no clean-up, no risk for allergies, and a great way to help them remember they are loved.
Pop Up Father's Day Card
Cards do not have to be boring. They can be downright fantastical when you choose a pop-up card. From dragons to flowers to butterflies to Darth Vader on the beach, there is a 3D card for every occasion imaginable.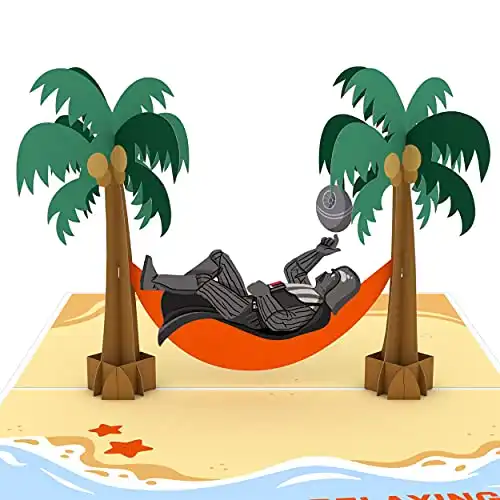 We earn a commission if you make a purchase, at no additional cost to you.
Add these pop up cards to the list of perfect Mother's Day gift ideas and maybe a Valentine's Day gift for a boyfriend of less than a year.
To see more, visit this post we did about 3D cards.
Have you bought any pop up cards yet?