We've tested the theory thoroughly: 3D cards cause immediate smiling to occur, especially with seniors. We even went so far as to say they make the best gifts for grandparents, and we've yet to be proved wrong.
These charming paper art pieces, seemingly, cannot fail as a gift for any and every occasion–Valentine's Day, St. Patrick's Day, Easter, birthdays, Father's Day, or Mother's Day. You name it, and there is a 3D card to celebrate it. Or, you can send cards just for fun. We purchased each of the cards shown.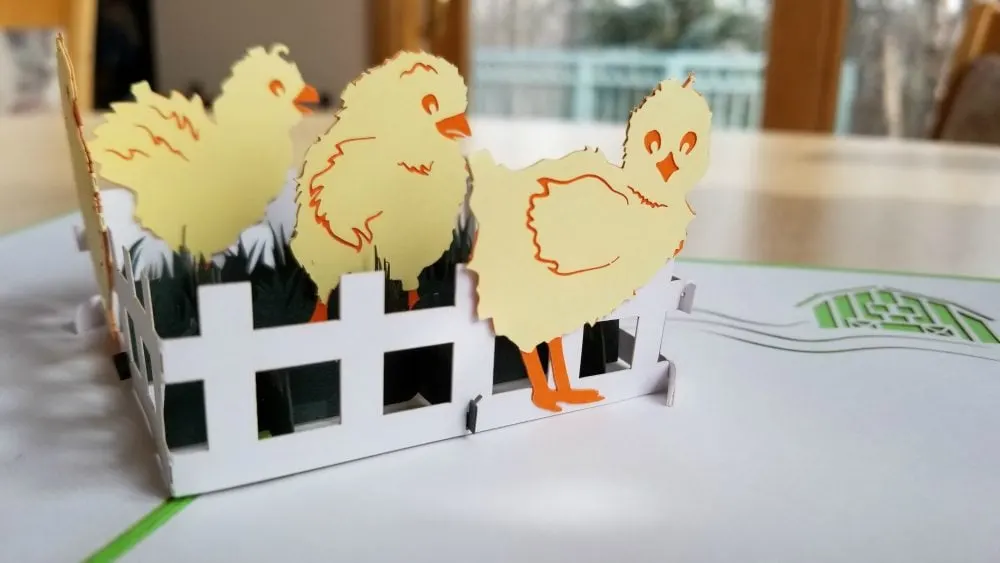 3D Cards
Gram just turned 85, and she is every bit as beautiful as when she was young. In a world run by tech, it's easy for her to get lost. She's not on Facebook and doesn't know how to open (or close) a virtual window.
For her, there is no "E" in mail. Many family members are unrelatable to her, and she's having trouble remembering names and faces. Sadly, her aches, pains, and fading memory keep her in the house.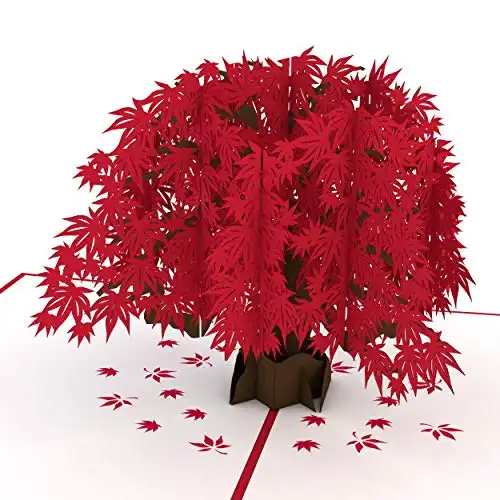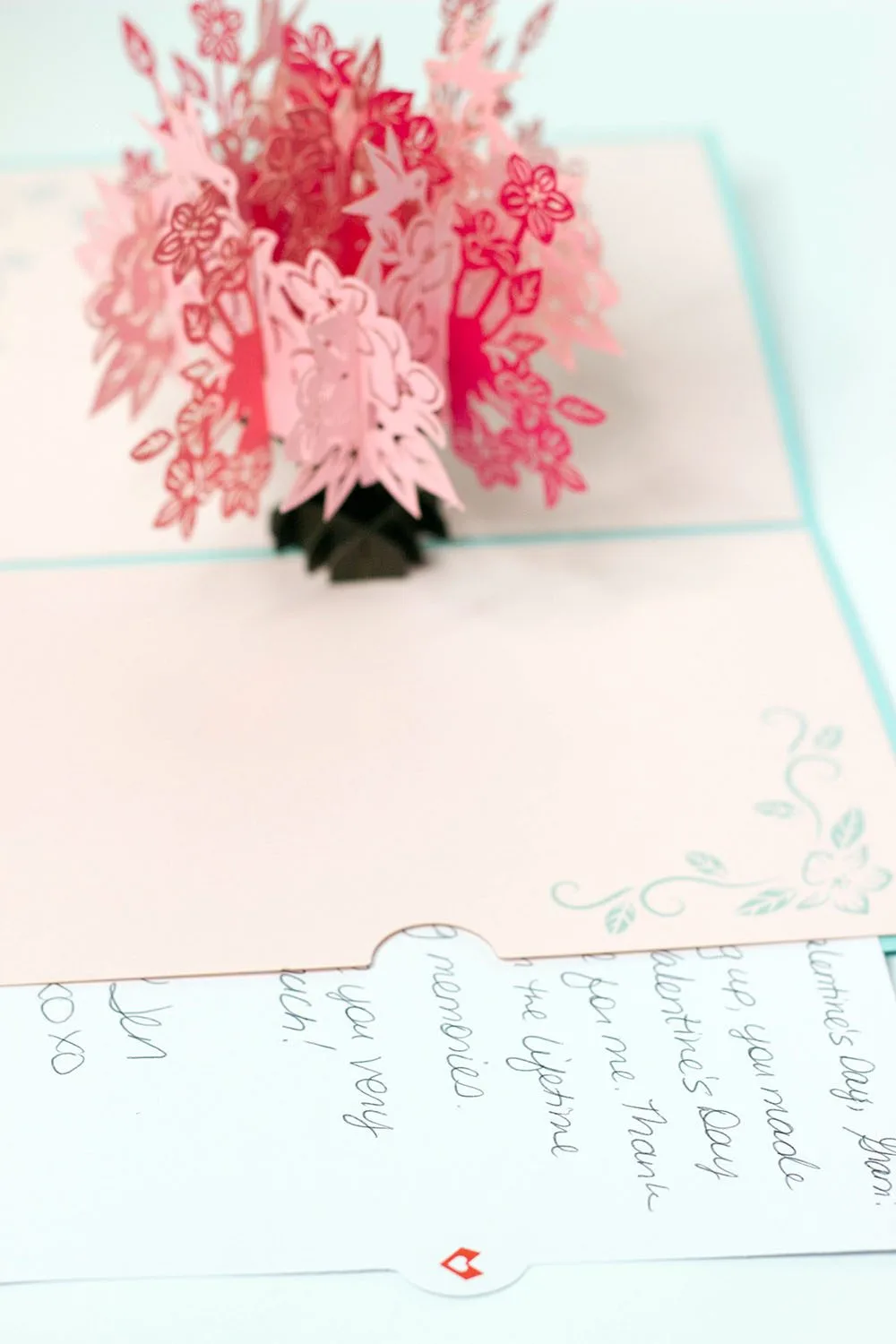 Thankfully, our Aunt Carla is caring for Gram every day. Together, they tackle household projects like organizing closets and cleaning linens. Gram is still driven by productivity and nature. Her passion for gardening and animals fuels her spirit.
So, Jen and I are determined to fill her space–and her face–with smiles. 3D cards with flowers, trees, bees, and chicks now fill her kitchen table.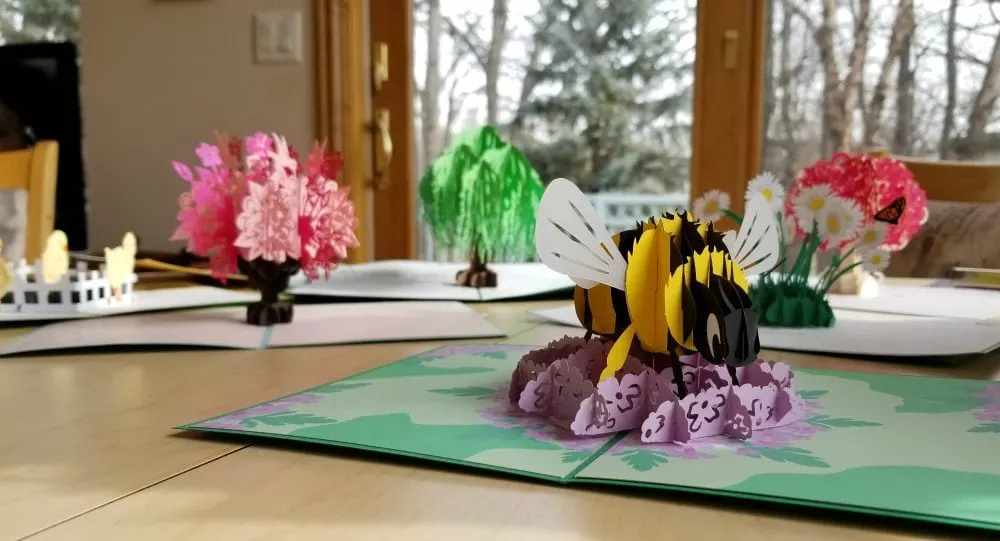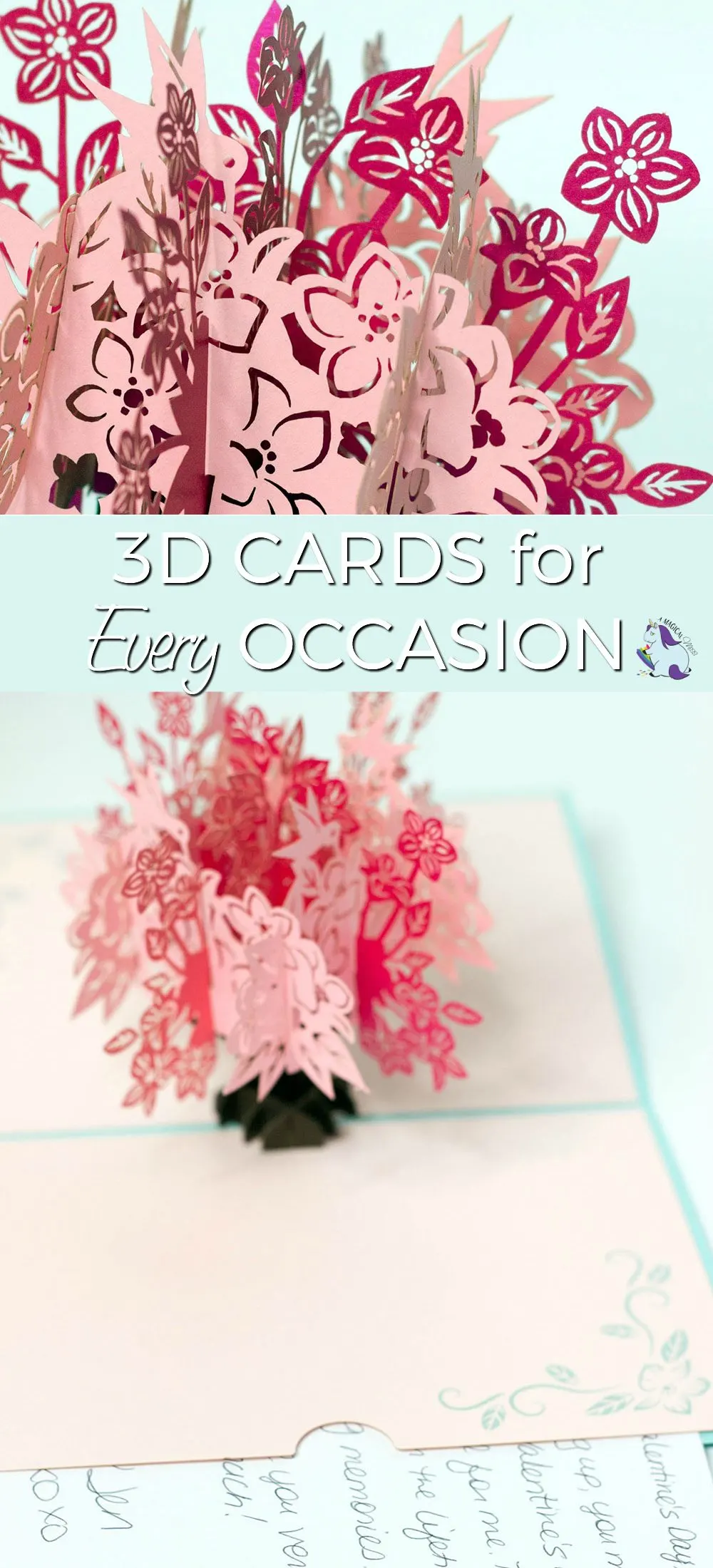 She loves getting cards in the mail. She doesn't always remember the sender, but with a little help from Aunt Carla and a family album we created to match names and faces, these bits of paper help her mind. As she eats her meals, she looks at her cards–these symbols of positivity and love.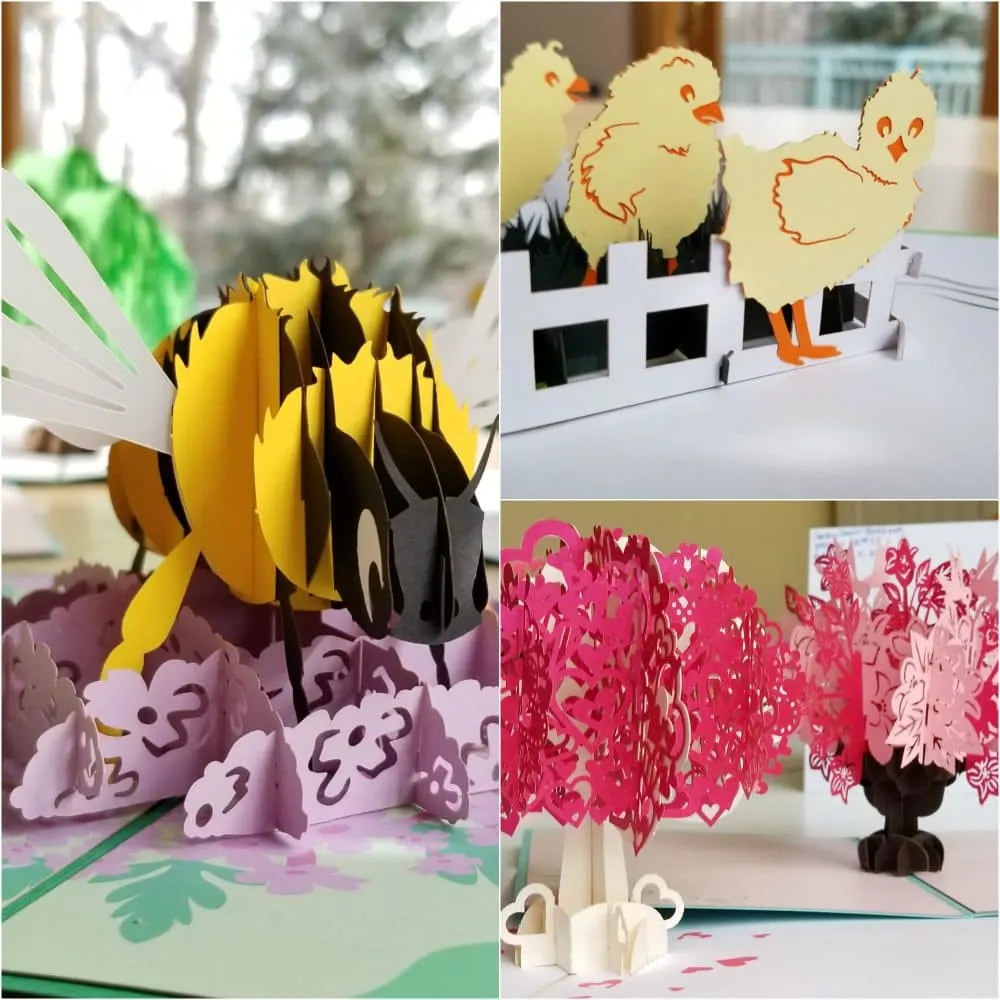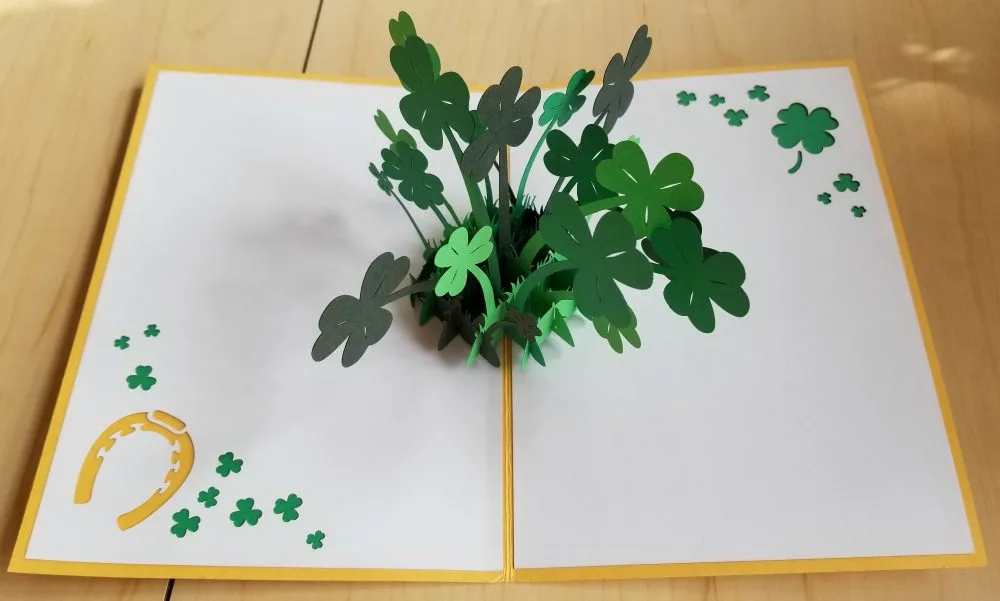 Aging can be a lonely ordeal. However, the gaps created by time, geography, and memory loss can be easily filled with thoughtful gestures. In an impossibly fast-moving world, some paper, ink, and a stamp can change the course of a loved one's day.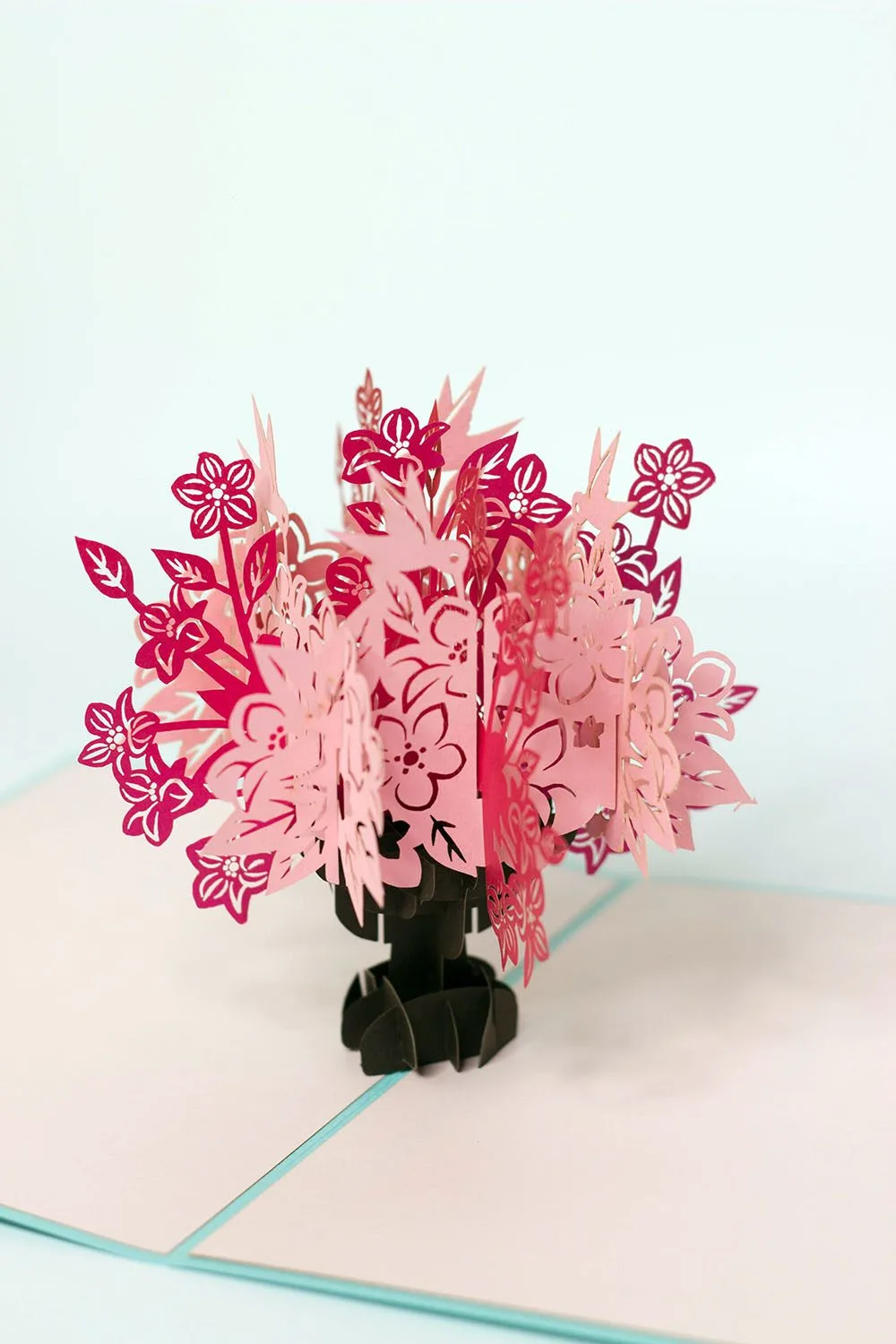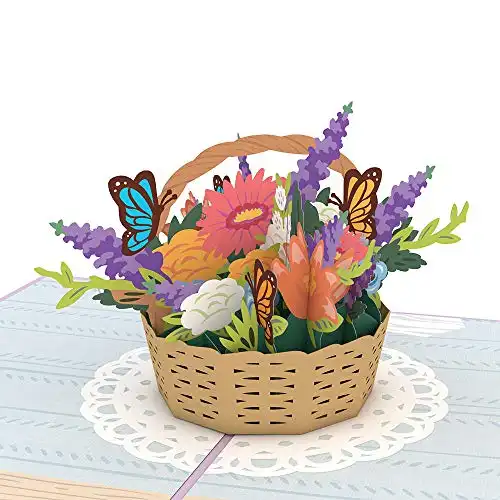 Pick a 3D card and send a smile. The recipient is sure to rejoice every time they see it.
Have you ever sent 3D cards to anyone?