This post is sponsored by Mirum, but opinions expressed are my own.
It's been a long week, every week, since the beginning of adulthood.
One of my favorite ways to unwind is snuggled up on the couch with my kids, a pint of good ice cream, and a movie playing on the TV.
We just discovered MAGNUM ice cream and all our indulgent dreams have just leveled up.
The pints are coated with high-quality chocolate before the ice cream is poured in.
There's also layers of chocolate within the ice cream for constant decadent goodness.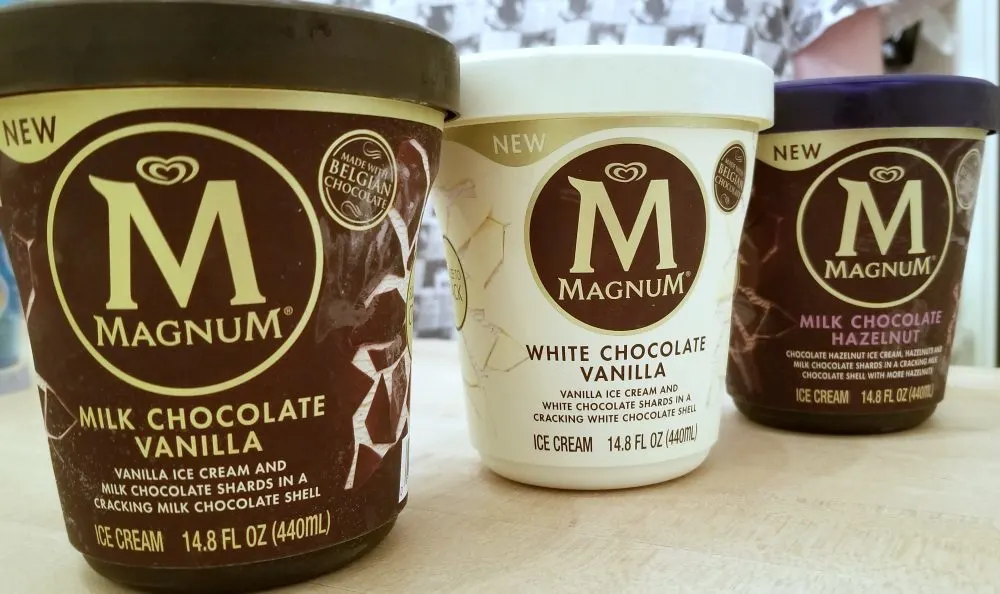 MAGNUM Ice Cream – Ice Cream and Chocolate Lovers Rejoice
A lot of us joke about going on a Target run and coming out with half the store.
While I'm also notorious for going off the list at the local Tarj-ay, this find has garnered no regret.
The kids and I have enjoyed every glorious bite of chocolatey ice cream.
They love cracking the chocolate shell as much as the rest of the yummy experience.
It's funny; you can tell a lot about a person by watching how they approach the task of breaking into their ice cream treat.
My son, first used his fist, as if the Hulk were his mentor.
My daughter was more of a disaster–a magical mess.
She gets it from me. However, it makes no difference because the contents are delicious no matter the method of cracking.
Though, it is helpful to follow the instructions and allow the MAGNUM ice cream to sit on the counter for 10 minutes before cracking the shell.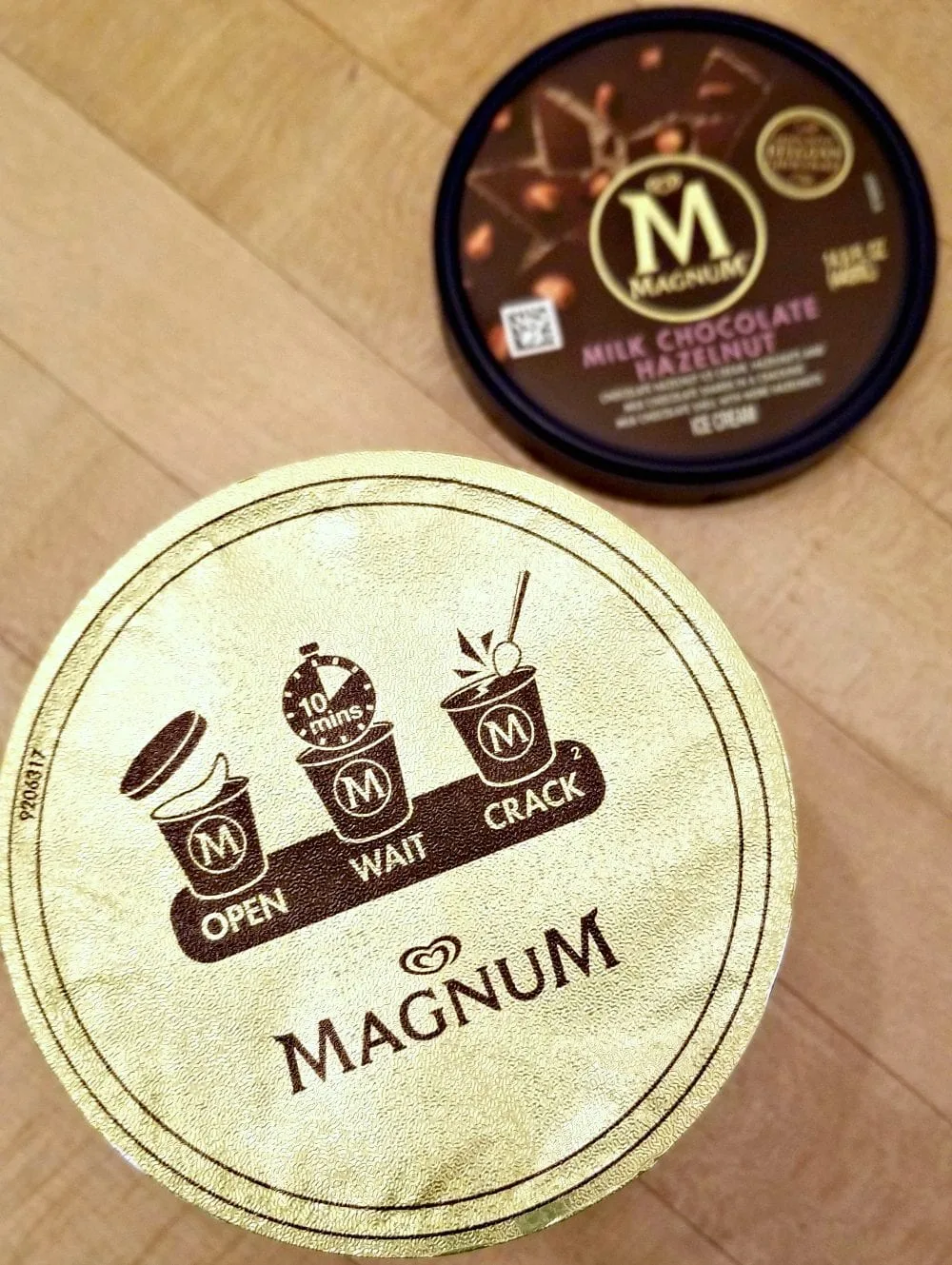 Whatever your style, if you're a chocolate lover that enjoys ice cream–or the other way around–you're going to love MAGNUM ice cream.
MAGNUM flavors available include:
Milk Chocolate Vanilla
White Chocolate Vanilla
Milk Chocolate Hazelnut
Dark Chocolate Raspberry
Each Tub consists of velvety ice cream encased in Belgium chocolate with shards all through the middle.
Every bite has the perfect balance of ice cream and chocolate.
MAGNUM also uses their highest quality cocoa beans, sustainably grown in their Rainforest Alliance Certified™ farms.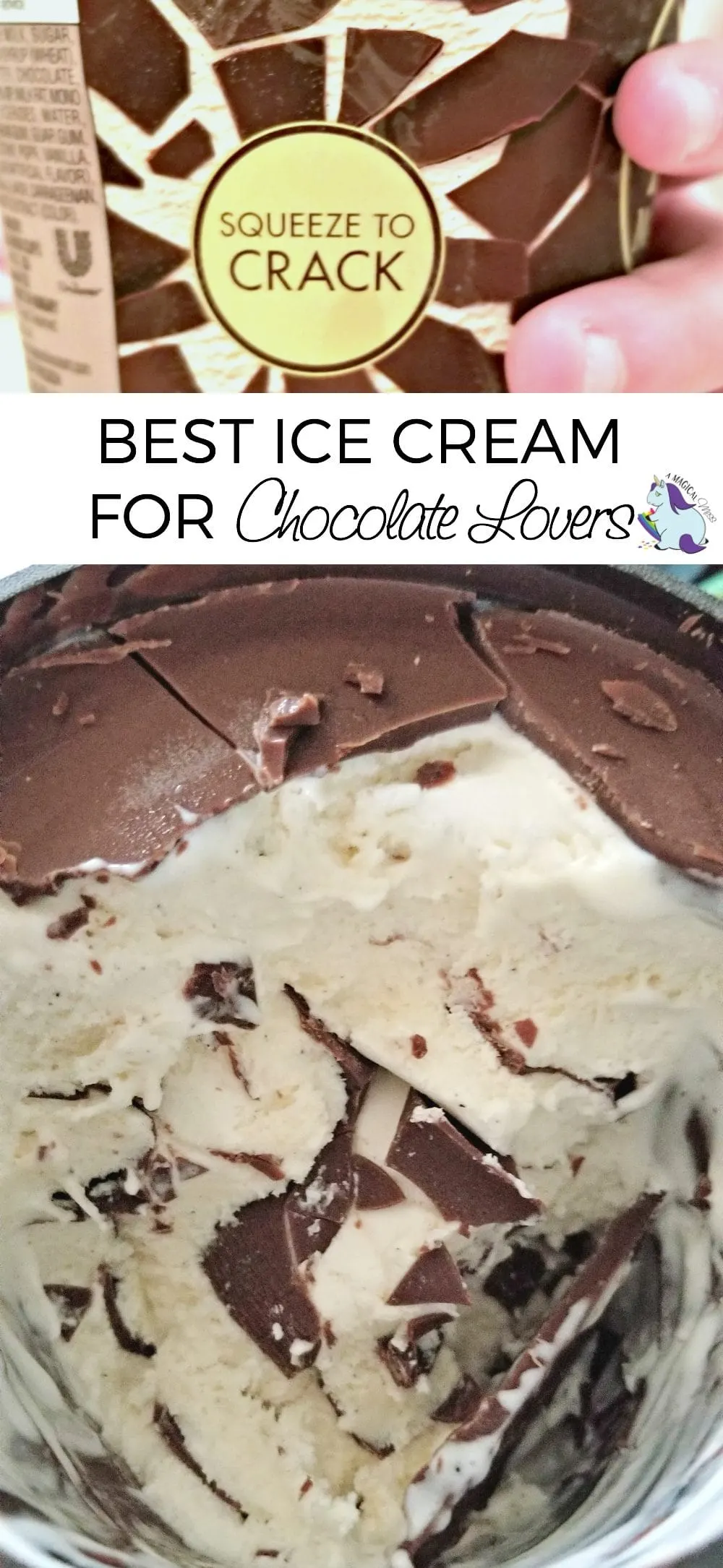 These all-new MAGNUM Tubs are scoopable too! But, I have to be honest, the kids and I each picked out our own Tubs and dove right in.
We were celebrating our accomplishments so far this year and wanted to each try a different flavor.
For those of you capable of sharing ice cream, (I applaud you,) don't let the chocolate shell discourage your admirable, yet strange, ways.
Squeeze the sides, crack the top, and scoop in to distribute this luxurious treat.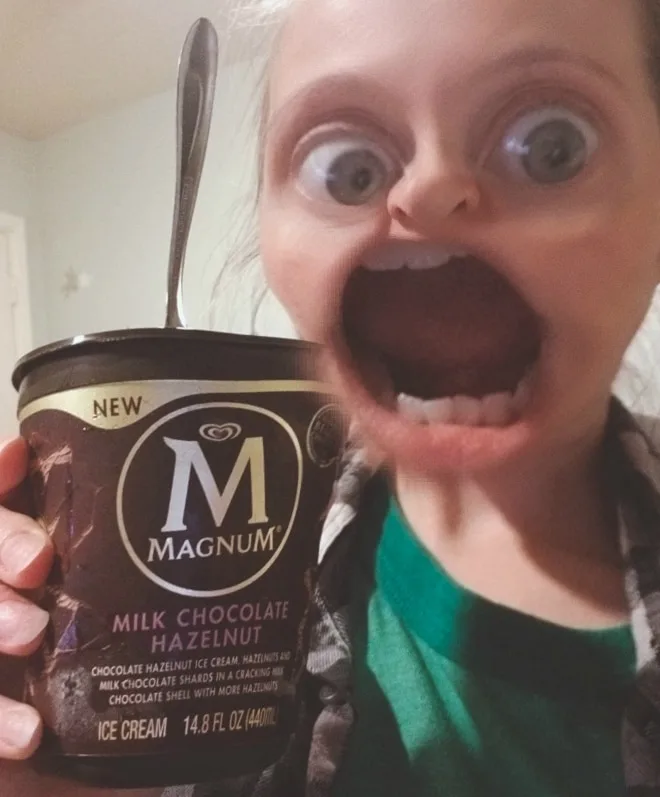 Magnum Savings Available at Target
Before your next movie night or any other opportunity to justify indulging in fine ice cream, run over to Target and stock up on your favorite flavors.
Mother's Day is coming up, why not bring mom a couple Tubs! For MAGNUM ice cream coupons, look out for a 15% off Target Cartwheel Offer on 4/22!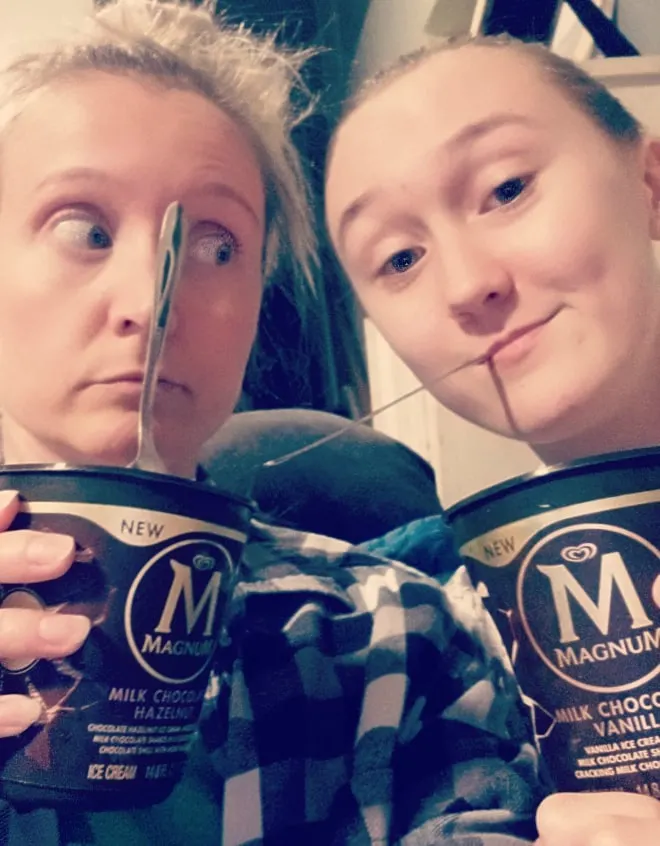 Want to make your own ice cream instead? Visit these recipes:
Have you tried MAGNUM Tubs yet?
Which flavor do you want to crack into first?