I received an ARIS Wireless Speaker System by Aperion Audio for review. All opinions are my own. Listening to music is something we like to do in our house. Whether it be for a gathering, or me just jamming out while I do my household chores, it's nice to have a kick-butt speaker.
ARIS Wireless Speaker System by Aperion Audio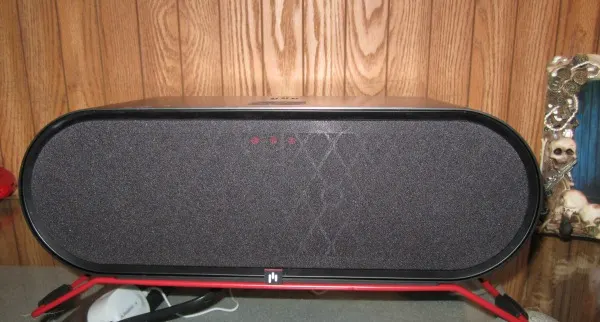 Since I got a new iPhone and iPod, my older speakers with docks no longer fit. Apple changed the ports to their devices and it kind of screwed me over with my other accessories. The ARIS Wireless Speaker System uses Bluetooth Technology, so that is not a problem. I can just pair any of my Bluetooth-enabled gadgets and be listening to my music in no time.
Upon choosing this model, I knew it wasn't a little desk speaker, but I didn't realize how large it really was. It's pretty big and looks like a serious piece of equipment. I let myself get unnecessarily intimidated when it came to hooking it up. I actually waited for my hubby's help for a while. When that never happened, I just went for it. Turns out it was super simple to get going! I had it going in minutes.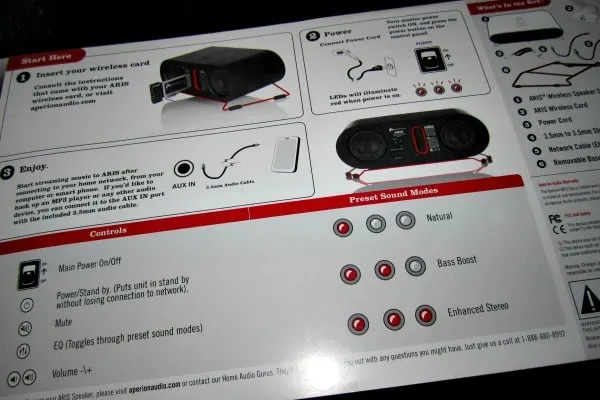 The instructions had called for a wireless card, which I didn't have, so that's why I was a little confused, too. But, I quickly figured out that the Bluetooth Music Receiver (Roxa) was what I needed to pair my devices.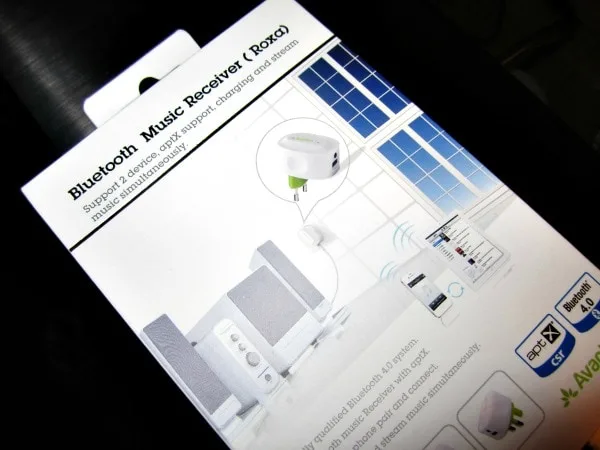 Simply plug the Roxa in and pair it using the Bluetooth settings in your device. The Roxa requires an outlet and to be plugged into the speaker via an AUX input.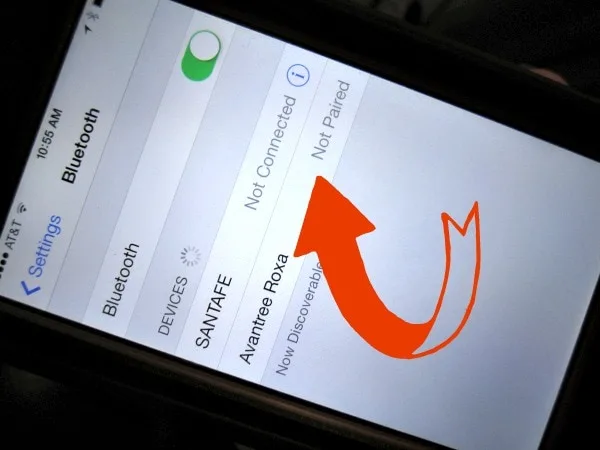 This is my iPhone. You can see in my settings that it gives me my options of what Bluetooth devices are available. Our car… and then the Roxa.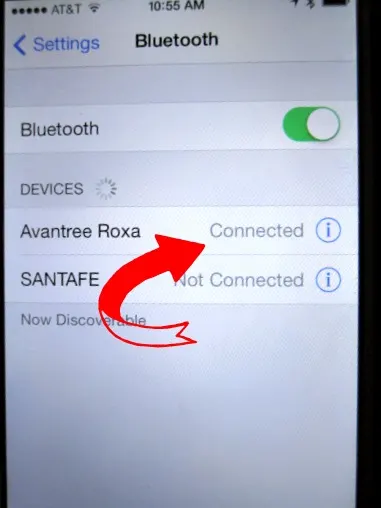 After I chose the connection it was all ready to go. I went to my iTunes playlist and started jamming. Here's a video of my very first time trying it out. You can see me playing with the volume. I was testing out the different levels. You can tell when I go way too loud and the music gets distorted. But, it took a while for that to happen. I had high quality sound up to levels where surely the neighbors could here it!
If you are looking for a high quality wireless speaker system, I would definitely suggest the Allaire™ ARIS® Wireless Speaker System from Aperion Audio. It's not cheap at $334, but you get what you pay for and it's sure to last you through all of your new Bluetooth devices!
Check out all of the amazing audio gadgets that Aperion Audio has to offer.
Where could use a great wireless speaker system?