FoodSaver sent me their vacuum sealing system 2200 series for review. All opinions are my own. The FoodSaver system can keep food fresh for up to 5 times longer. It's very easy to use and this model does not take up too much counter space.
FoodSaver Vacuum Sealing System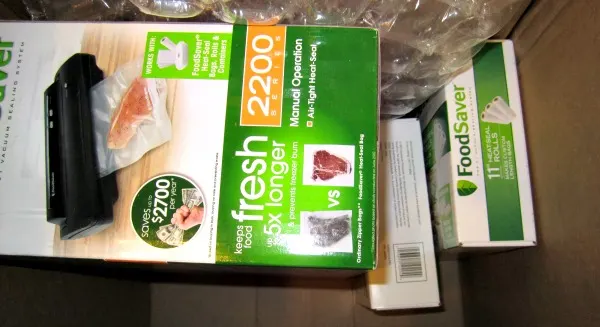 I had the pleasure of meeting the folks from FoodSaver this year at BlogHer. They demonstrated this innovative kitchen gadget and I just knew it would be beneficial to our household. Mike and I buy in bulk, which is a little ridiculous for a two person household, but we still do it. After a recent trip to CostCo, I thought it would be the perfect time to try out the FoodSaver.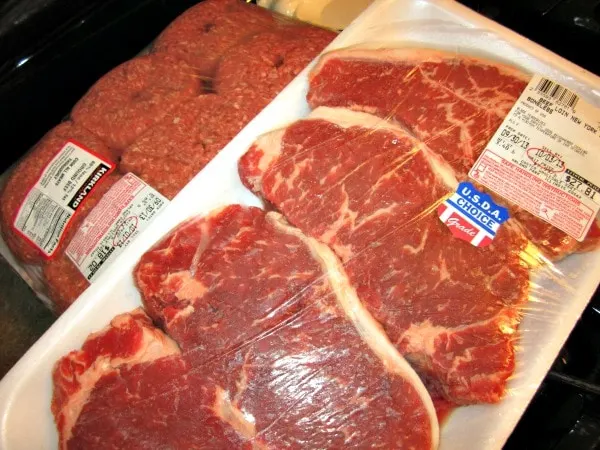 We purchased a few different meats in bulk and most of it had to be frozen. According to the FoodSaver chart, ordinary storage of beef & poultry in the freezer is 6 months. With the FoodSaver System, it's 2 – 3 years! Wow.
Our system came with some FoodSaver Heat-Seal bags and some rolls so you can make your own bags. This is ideal for creating different sizes. All you do is cut the roll and seal one side using the "seal" button. Then you have the other end open and you have created a bag.
The system is super easy to use and I was in business in minutes.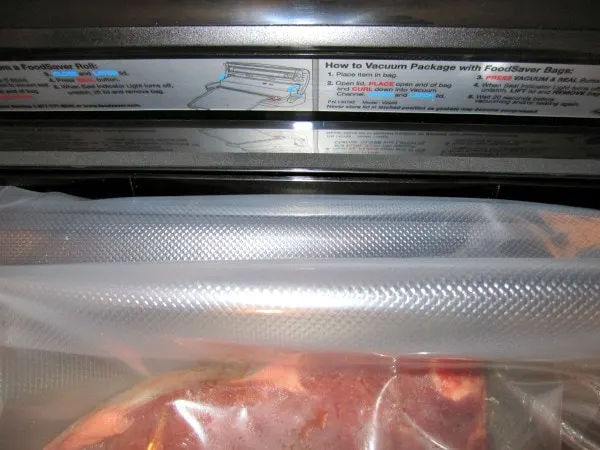 Once you have your bag in place, you simply insert the open end into the sealer. There's a little "well" area with a removable drip pan in case any juices escape. Close the sealer and lock. Press the Vac/Seal button and watch all the air be sucked out right before your eyes.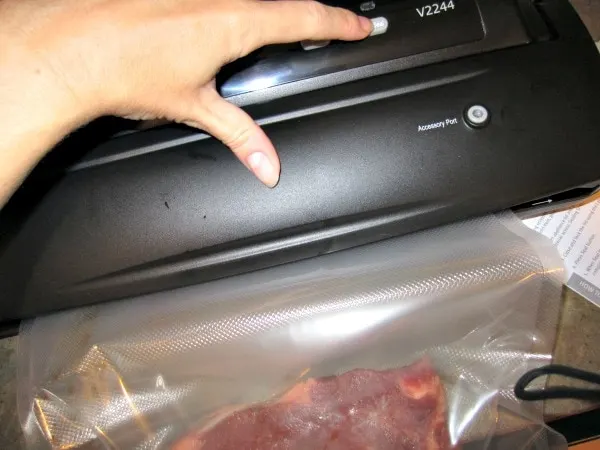 It only takes seconds for this process to be complete. Not only does it seal for freshness, but it's also great for space. The compressed bags take up so much less room in the freezer – it's great. No more fighting with zipper bags that you can never squeeze all of the air out. This is so much easier and reliable.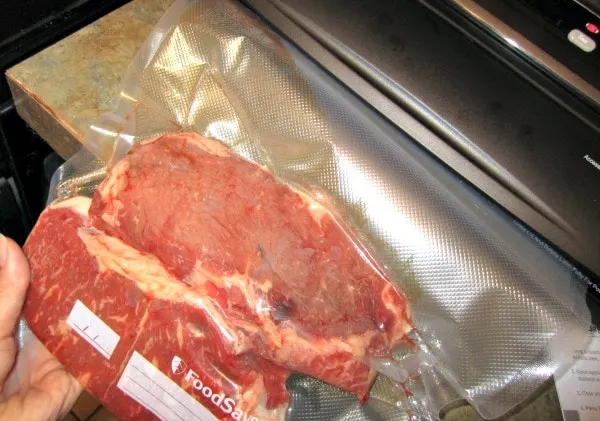 We now have sealed bags portioned out for the two of us for dinners. There's space on the bags for jotting down the date and other info.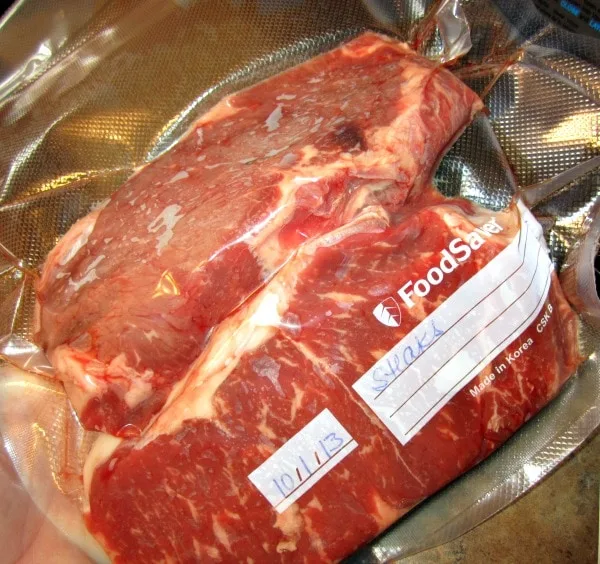 This system is great for more than just meat. Keep veggies, herbs, snacks, cheese, rice, flour, beans, cookies and so much more fresh and protected. You can even get creative and seal up liquids for traveling — no more leaking shampoo in your suitcase! Protect your passport and secure documents, and even seal up your jewelry. The FoodSaver is pretty awesome and can save you a lot of money in the long run!
Get yourself a FoodSaver System just in time for harvest season. Or, think holiday gift for a friend who loves super useful kitchen gadgets!
Have you ever used a FoodSaver? What's your favorite thing to vacuum seal?