We may live just 40 minutes outside of Chicago, but it takes a lot to get us into the city during the winter months. When Jen and I received an invitation to Culinary Fight Club–which was held at The Bottled Blonde just a few days before Christmas–we looked at each other and knew we were going.
The event did not disappoint. It's loaded with excitement, new faces, yummy foods, and it's all for a great cause. See below for details on the next one!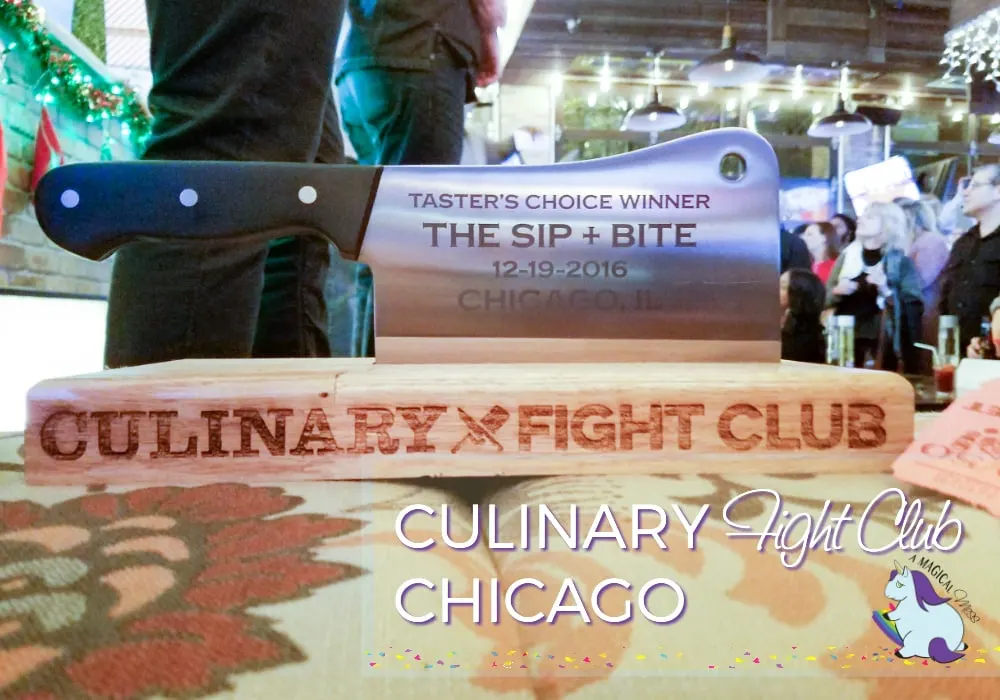 Culinary Fight Club – Chicago
What is Culinary Fight Club?
Culinary Fight Club gives chefs an opportunity to be discovered, share their talents, and be part of a great cause that helps feed the homeless. Culinary Fight Clubs are in numerous major cities and we couldn't be more excited to have one in Chicago.
These outstanding chefs have 60 minutes to grab their ingredients from a giant pile and whip up something incredible. No pressure or anything. It's crazy to watch them at work. I can't imagine the stress they must be under but they were so friendly and smiling through the chaos.
The judges of the evening were Beth Rosen and MJ Tam of Chicagonista Live; Nancy Loo of WGN News; and a mystery judge–celebrity chef, Joe Arvin.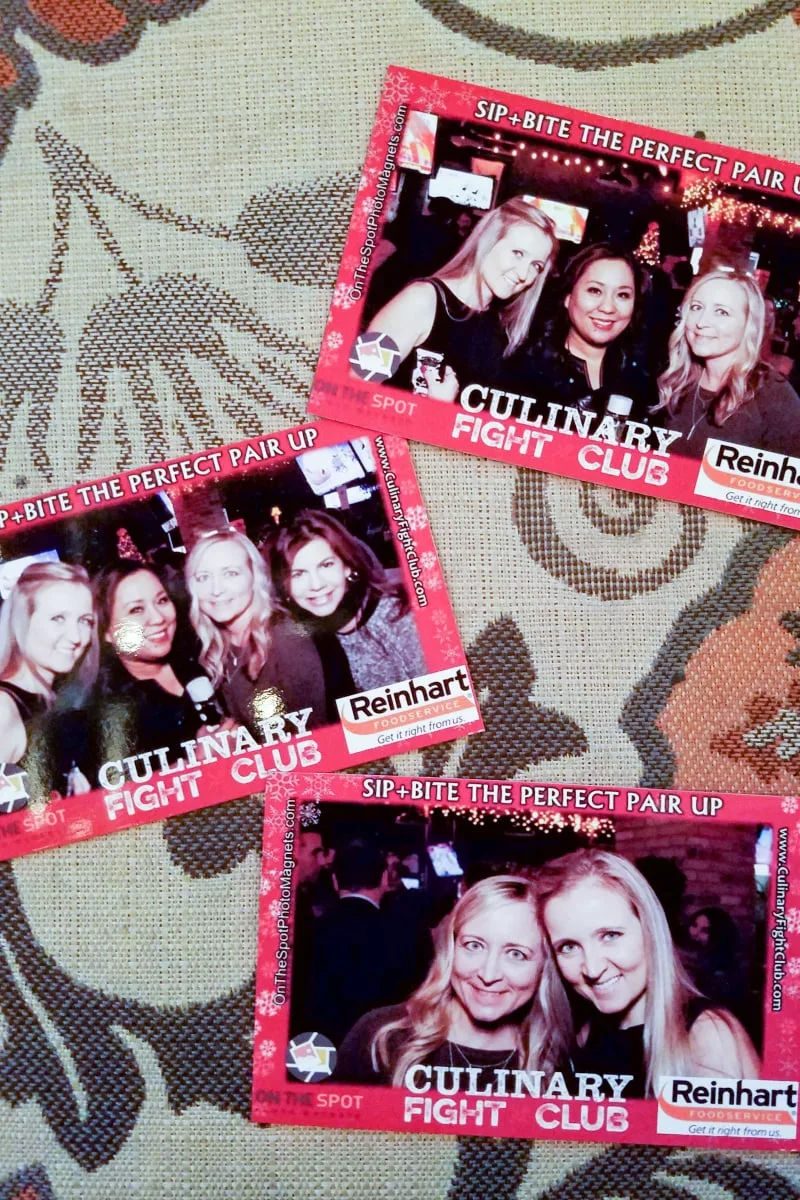 Who is it?
Each month, chefs compete to advance to the next round and finalists have an opportunity to make it to the World Food Championships.
These are the chefs that competed in December:
Chef Mark Gaylord (HE WON!)
Chef Kevin Guida
Chef Madeline Wehking
Chef Justin Vaiciunas
Chef Chris De LaCueva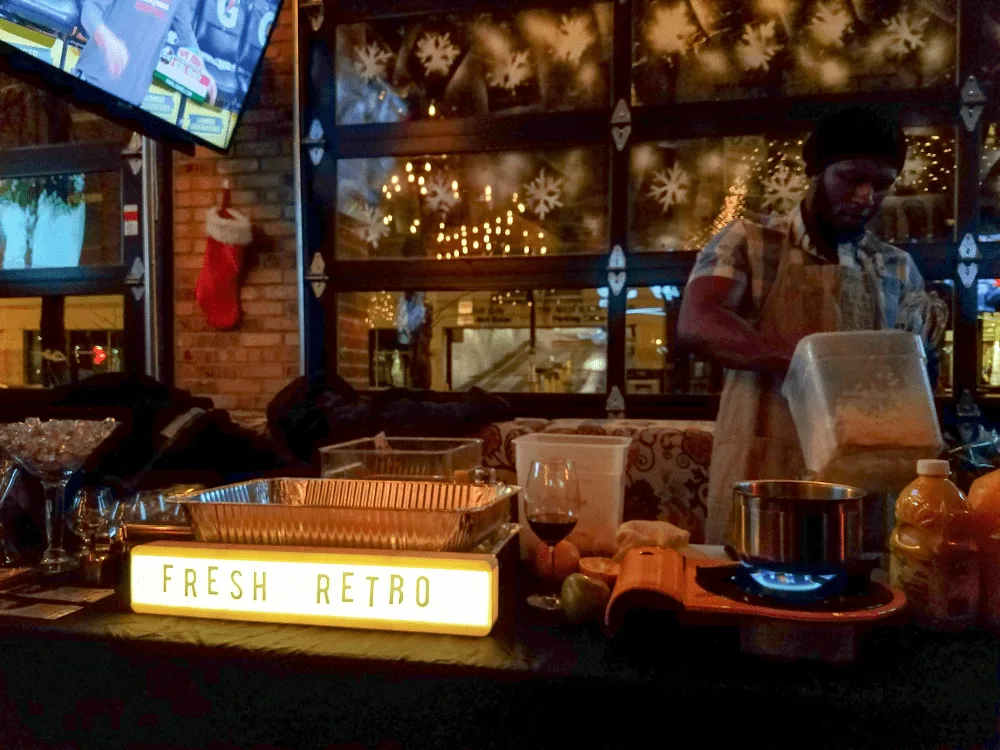 Where is it?
The location changes every month, so you'll need to check the website. Like Culinary Fight Club on Facebook and follow on Twitter to be sure you're getting all the latest information.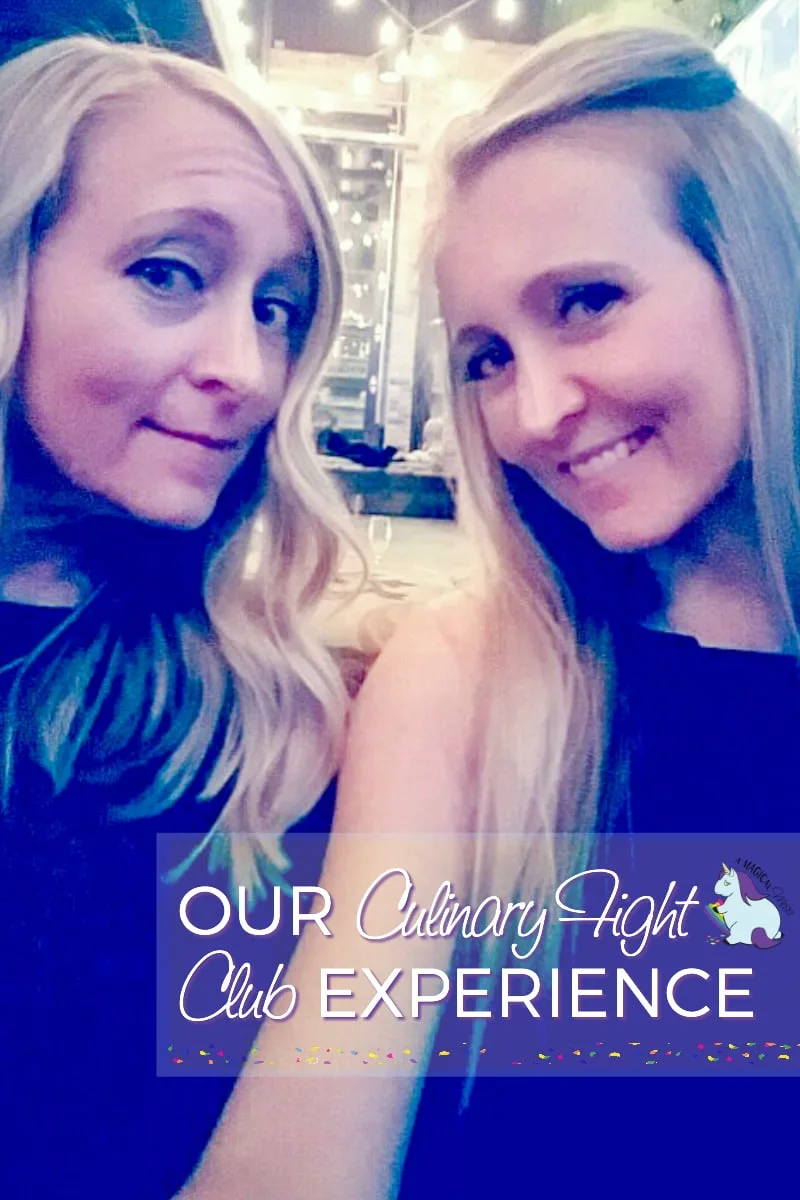 Why you need to go…
You'll meet awesome people, taste amazing foods, and support Fight2Feed–whose mission is to "KO" hunger one city block at a time.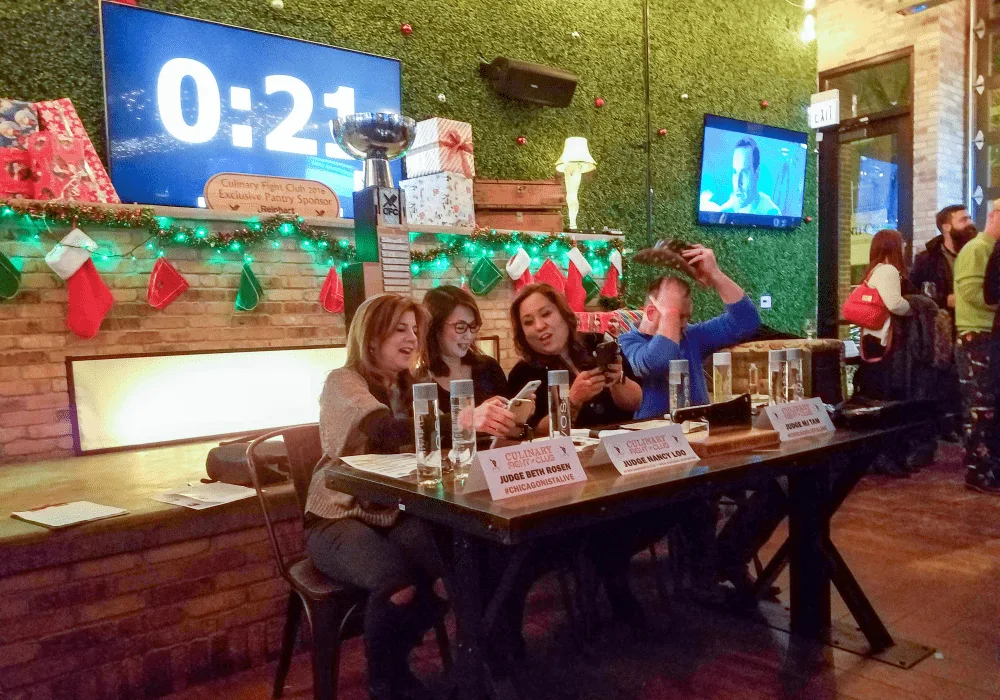 When is the next one?
Check here to find out and get your tickets!
Is there a Culinary Fight Club in a city near you?