We had the pleasure of being invited to the Women Driving Excellence event at the Chicago Auto Show. Tickets were provided at no charge. All opinions are my own.
The 2014 Women Driving Excellence event was sponsored by Nissan, Chicago Tribune, Atrium Wealth Advisors, Chicago Auto Show, Red Eye, and Cars.com.
Women Driving Excellence #WDE14
Hosted by the lovely ladies from #ChicagonistaLive, MJ Tam, Beth Rosen and Dwana De La Cerna deserve an award of their own.
These ladies are three of the most genuine and motivating people to be around. I always leave with a renewed energy after seeing them.
A past honoree, Anupy Singla, emceed the event and added to the fun as she presented each of the women with their award. All of the honorees had the opportunity to tell their story and a little bit about themselves.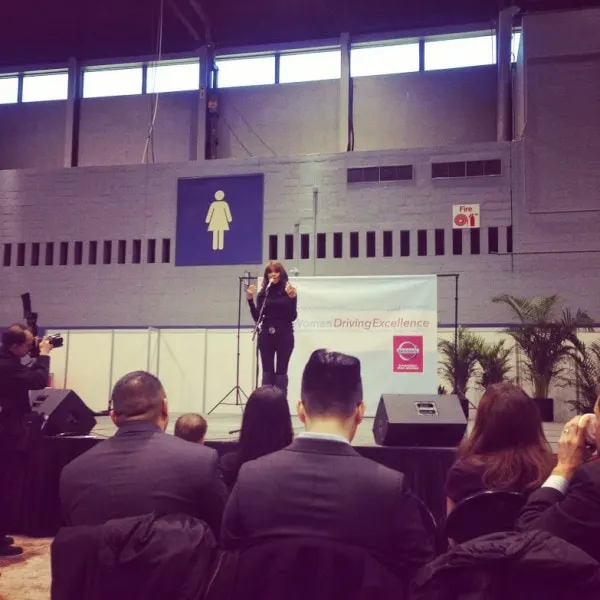 Karyn Calabrese from Karyn's Raw Beauty was the first to the stage. I immediately took note of how awesome she looked. Perfect body and just exuded beauty. Turns out she is 67 years old. Are you kidding me?
She lives a totally vegan/raw lifestyle and owns three Chicago restaurants. Her story was motivating in so many ways. She left me wanting to follow my dreams and change my eating habits!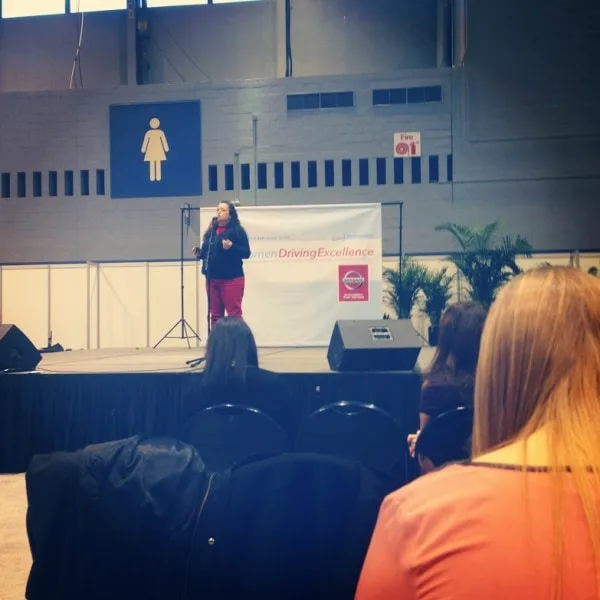 All of the women had inspirational stories, but one that really hit home for me was Elisa Camahort Page. She is one of the founders of BlogHer and had tons of great advice.
Fear is the biggest obstacle for most of us when it comes to pursuing dreams. You have to give that emotion less power to truly make room for your passion. Shelley tweeted one of the things that she said.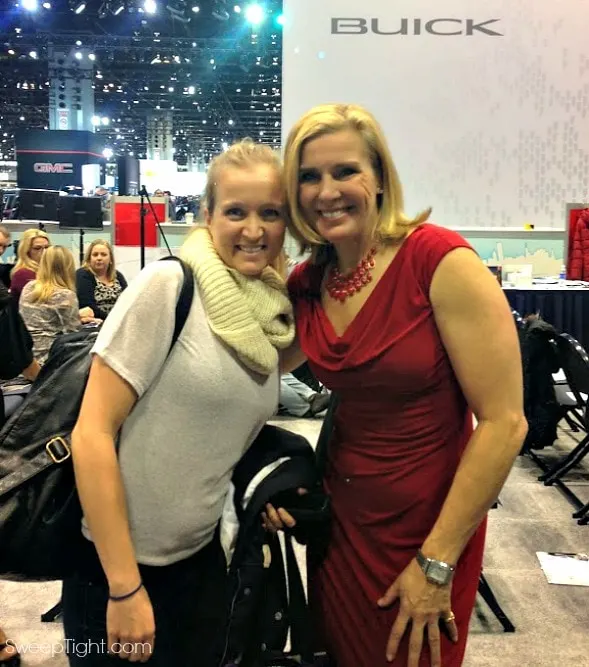 Andrea Metcalf was there to help us stretch and mingle with each other. We have met her a few times now and just love her. Shelley pretty much wants to be her since she's such a powerhouse in the fitness world.
I didn't mention every honoree, so I created a list where you can easily follow them all on Twitter. These are all inspiring women who want to see other women succeed, as well.
If you are looking for motivation and to tweet with some trailblazing ladies, here's the list to follow.
This post could be days long with all of the empowering stories that we had the pleasure of hearing. There was entertainment provided, as well.
The St. Therese Chinese Catholic School put on a ribbon dance and lion dance which was so fun to watch. We were bummed to have to miss the later activities, but we did get a chance to explore the Auto Show a bit.
Chicago Auto Show
My hubby used to be Corvette crazy. He had one when we met and only sold it about a year ago.
He's into boats now more than cars, but I know darn well he would have been drooling over this baby.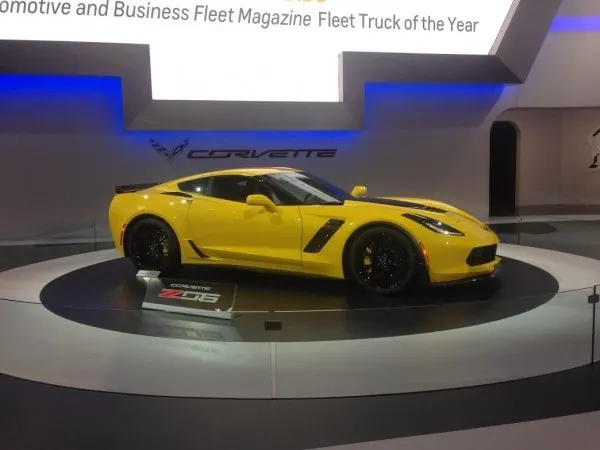 Shelley got to sit in her dream truck, the Ford Raptor. I thought security was going to have to remove her.
For the rest of our pictures, please feel free to view my Google+ album.
Have you ever been to the Chicago Auto Show?