This post brought to you by ALPO® Brand Dog Food. All opinions are 100% mine.
Nothing pleases our dogs more than tasty food. The Grump, our Boston terrier pug mix, literally shakes in anticipation when he knows something yummy is being served. Neither of our dogs are fed wet dog food all that often, so ALPO® is a very much appreciated treat for them. Hilo gets excited over food, too, but Grump is definitely the more food-motivated animal.
ALPO® Chop House for Happy Dogs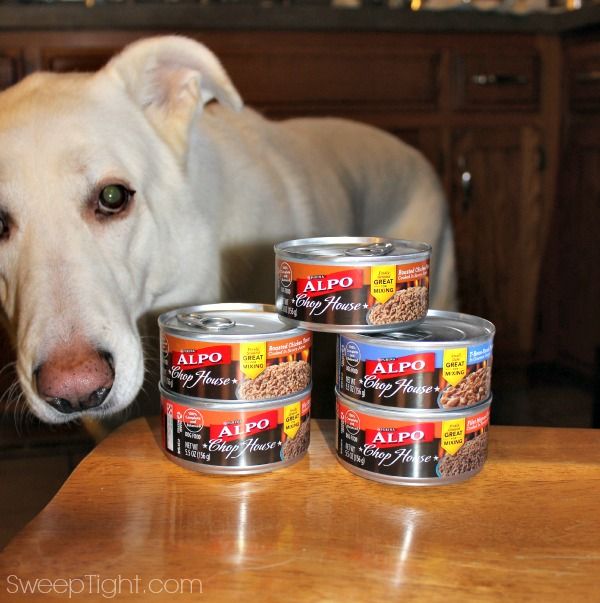 As soon as I put the cans down the dogs knew what it was. Both of them eagerly investigated the cans and Grump went a little bit nuts. Wet food gives off a burst of aroma that the pets find irresistible.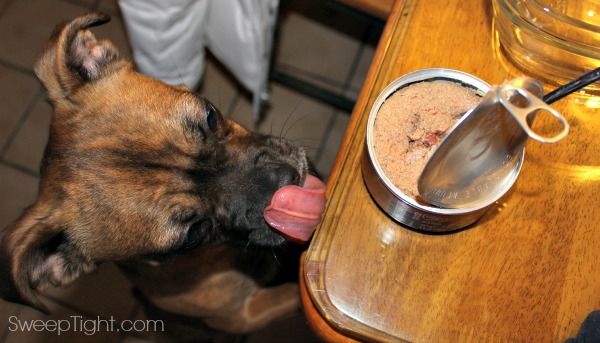 I like to open the can and really get the dogs excited when they smell what's inside. Look at the Grump already licking his chops.
As a pet parent I can feel good about treating them with ALPO's variety dog food. It promises to be 100% complete and balanced. It comes in small cuts or finely ground to be easily mixed with dry food.
The 5.5oz cans are compact and convenient for smaller dogs. They are perfect for buying one of each of the varieties. With unique flavors like, T-Bone Steak Flavored Cuts, Tender Cuts With Lamb, Filet Mignon Flavor, and Rotisserie Chicken Flavored Cuts, they totally like to sample them all!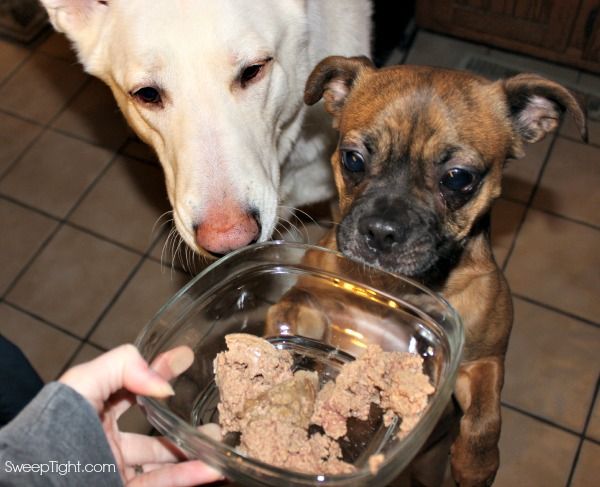 The ingredients in ALPO® help to promote strong bones and teeth, a shiny coat, and just an all around happy dog. Our dogs seem to feel extra loved after being served something they enjoy so much. Food is one of the many ways we show our dogs love. Of course, they get a ton of snuggles, kisses, hugs, and playtime, but food seems to be their main love language.
Snapping a picture of the dogs actually eating the food is a serious challenge. I don't think they even breathe while eating it. They scarf it down so quickly that it's hard to believe they have time to taste it! But, they must because the bowls are licked sparkling clean. One day, I am going to have to fill a post with pet photography bloopers. I sure have enough of them.
I love that they now offer the 5.5oz cans of the ALPO® Chop House. I can buy it a lot more often and treat the dogs more frequently. The cans are also perfect for my Gram's barn. She has a small farm where a variety of animals live. Storing dry food can be a challenge because of mice. Stacking the cans is a lot easier and keeps other critters away. The only dogs that are there are my Uncle's shop dogs who go home with him at the end of each day. But, it's nice for them to have food while they hang out during the day.
Make sure to visit ALPO® on Instagram. and ALPO's Facebook Page.
Does your dog enjoy ALPO®? Have you tried the new cans yet?