The accessibility options available on the new XFINITY X1 system are impressive. In fact, the ability to turn on subtitles at all times might be one of the top reasons why we love the new X1 system so much. XFINITY sponsored this post; all opinions are my own. See more disclosure details below.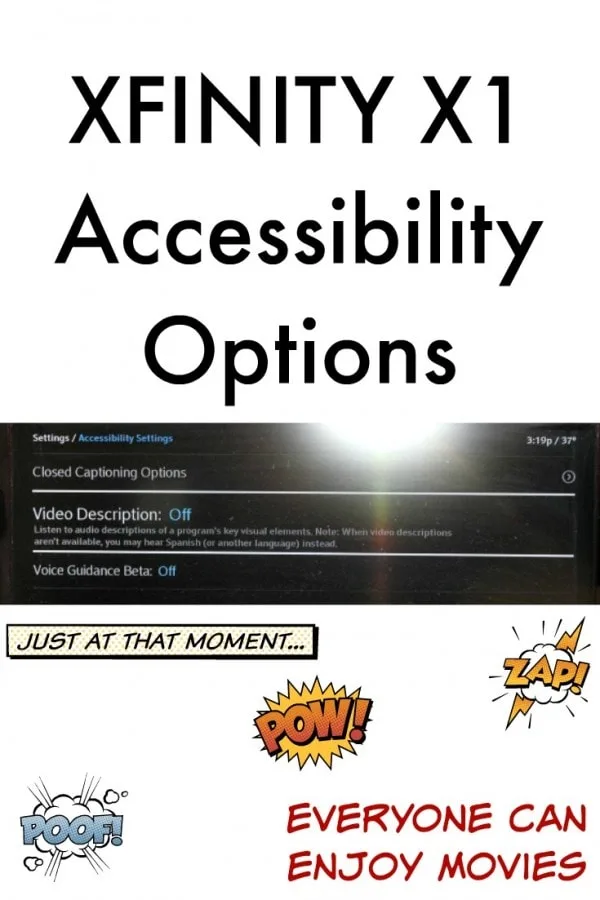 Mike doesn't hear that well. He was born with a congenital issue that has affected his hearing his whole life. Add on working with loud machinery for the past decade or so, and it's only gotten worse. He can hear, but struggles with separating sounds to fully comprehend conversations. For this reason, we watch all movies and shows with the subtitles on. I am on the opposite side of the spectrum, with the hearing of an owl (I just googled that – owls hear really well, apparently), but I have gotten so used to the subtitles, I actually miss them when they aren't there. With our old system, subtitles were not always available. In this case, we would wait for the movie to come out on DVD before watching it.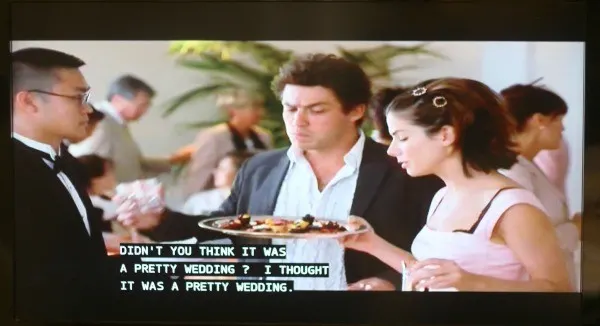 XFINITY X1 Accessibility Options
With the new X1 system, you can turn on the subtitles and leave them on. They are even there during the commercials. It's completely changed Mike's TV-watching life for the better. He is no longer limited to what he can watch. It's awesome. The words completely match the sound, too. There's no annoying delay that we have experienced in the past.
Mike's issue is extremely minor compared to other disabilities. We don't even refer to his as a disability. Did you know that there are 8 million people in America with visual disabilities? You may have seen the new commercial that was premiered during the Academy Awards with the precious little Emily. Emily's Oz commercial shows how her own creative mind "sees" her favorite movie, The Wizard of Oz. This seven-year-old described her version of Oz while XFINITY recreated it. It's so amazing, and you should really watch it if you missed it.
XFINITY on the X1 Entertainment Operating System has accessibility options built right in to bring customers innovations like the industry's first
talking guide
, video description, accessible
mobile apps
, and the new
voice remote
. Customers can even request a
free large-button remote
for improved readability.
Don't forget to keep an eye on Ty! Ty So Fast is consistently coming up with awesome life hacks, and tips to enjoy life!
Disclosure: XFINITY partnered with bloggers such as me for their Fast Life Program. As part of this program, I received compensation for my time. They did not tell me what to purchase or what to say about any product mentioned in these posts. XFINITY believes that consumers and bloggers are free to form their own opinions and share them in their own words. XFINITY's policies align with WOMMA Ethics Code, FTC guidelines and social media engagement recommendations.
Do you know anyone who could benefit from these accessibility options?