I have never known how to craft. That might sound strange, but I always thought crafting and DIY projects were part of an inherited gene that I just didn't receive. My sister is quite crafty, and so is my mom.
I received a Cricut Explore for review purposes; all opinions are my own. This wireless design-and-cut system can make anyone a crafter. I know it has for me!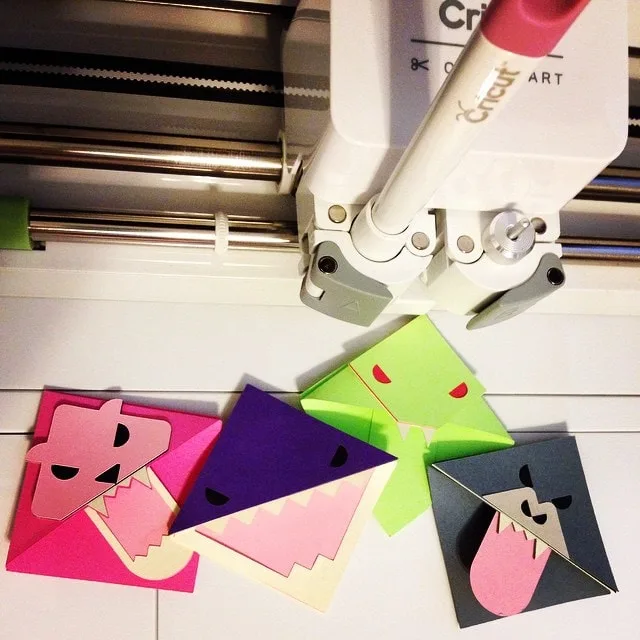 How to Craft More Efficiently with Cricut Explore
Countless hours of browsing Pinterest have made me envious of naturally-crafty people. I had come to peace with the fact that my sister must have stolen all of the crafty genes from my mother.
That was until I received the Cricut Explore. I love playing with new gadgets, so there's no way I was turning this one down. Within minutes, I had it up and running.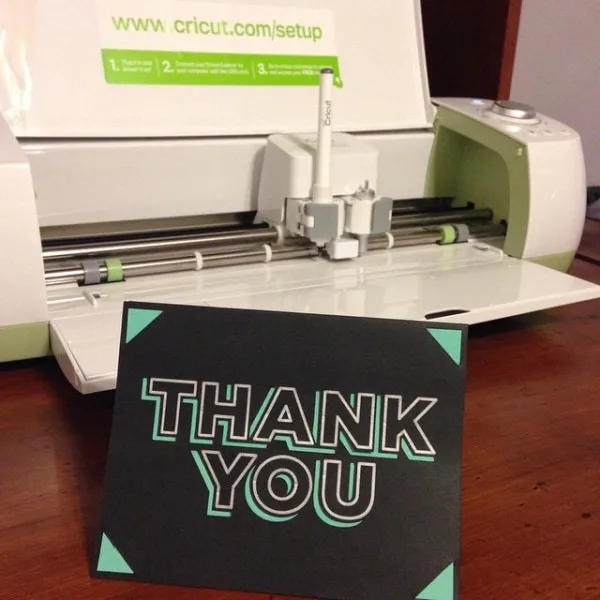 Sometimes after hooking up a new machine, it's easy to become overwhelmed with a "now what?" mentality. After fully connecting to the Cricut Explore, they prompt you to create your first project.
Enclosed is everything that you need to create your first thank you card. With the push of a few buttons, and following instructions, you will have accomplished your first craft.
Bam, and that's how to craft without being crafty.
They give you a beginner-level task that requires little skill. It's empowering and makes you ready to take on bigger projects.
Since I was such a novice crafter, I had to stock up on several supplies. Things like cardstock, glue, plus other add-ons for the Cricut Explore, I ordered separately.
Once you see how many unique crafts you can create, you are going to want all of the extras that go along with the machine. If you plan to purchase a Cricut Explore, try to get a bundle package.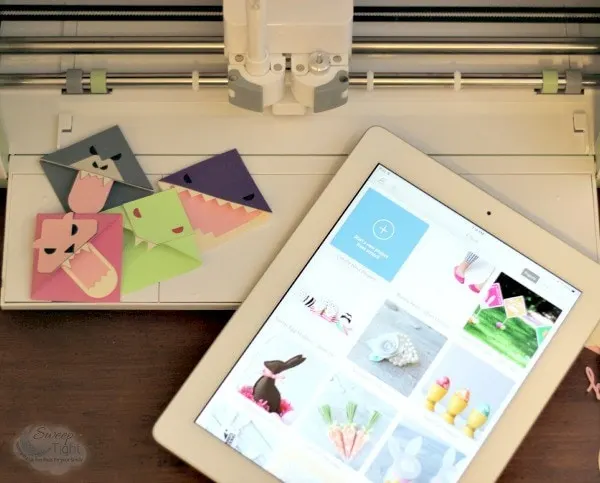 Now, here's what sets the Cricut Explore apart from all other craft cutting machines – the Design Space app (for iPad 2 or later). The Design Space is accessible from your computer and the app.
The app allows you to design from anywhere. Start a project at home, and then pick up where you left off from a coffee shop (or anywhere). The app and the machine combined make the world's first integrated, cloud-based, wireless cutting system.
It lets users design whenever inspiration strikes, and then wirelessly cut projects on the Cricut Explore when ready to assemble a project.
The Design Space is already loaded with crafts. So, if you are not ready to design your own projects, you can easily just click, cut, and complete one that's already designed.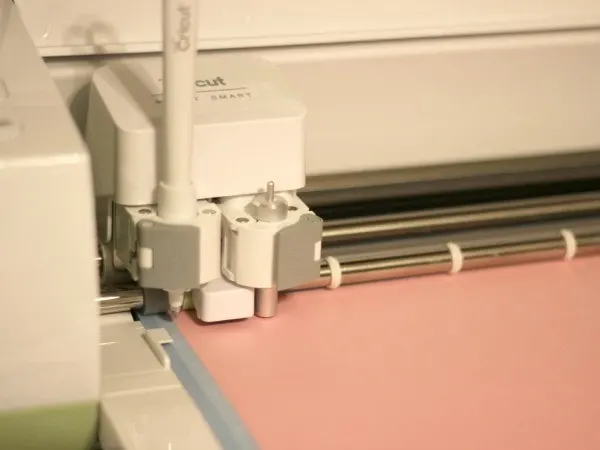 Cricut Explore cuts fabric, leather, vinyl, cardstock, iron-on and more. It's a crafting and DIY game changer, helping busy people everywhere whip up projects that they might not otherwise have time for.
Cricut is for home decorating (wall decals, pillows, curtains and more), holiday and event planning and everyday creations like custom greeting cards.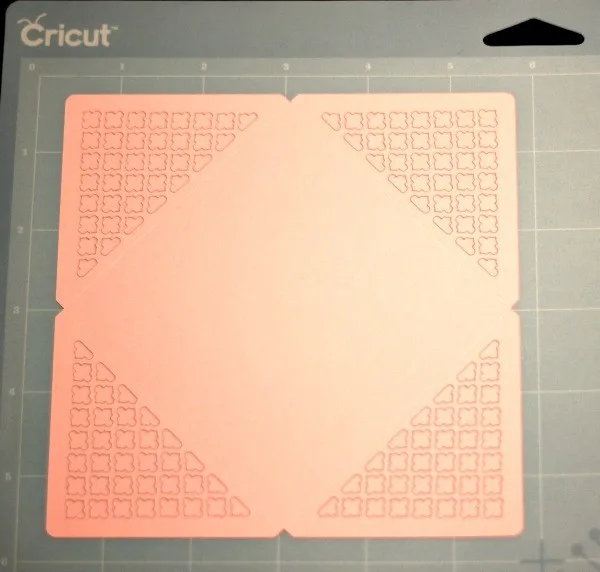 This was the start of a cookie holder – see it here.
So far, I have only created designs from the Design Space. I haven't yet felt creative enough to make anything on my own. But, the time is coming, so stay tuned!
I am getting a lot more used to using the machine, and slowly becoming very inspired. Maybe I have that "how to craft" gene, after all! 😉