I have been trying to create an easy peanut butter cookie recipe for a few days now. Several of them turned out to taste like old, rotten, Play-Doh. Finally, we have a winner. These peanut butter cookies taste delicious, and only take a short time to make. This post contains affiliate links, all opinions are my own.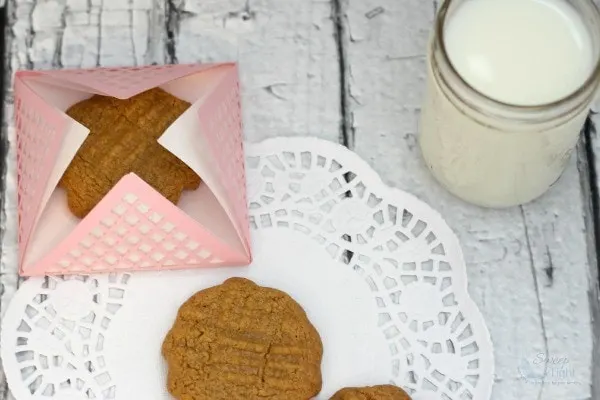 When I worked with LTD Commodities, one of the items that I got was a baking mat. It's cool, but I am pretty sure it tacks on a few extra baking minutes, and it causes funny waves in the cookies. I kind of like the way it looks – makes the cookies interesting.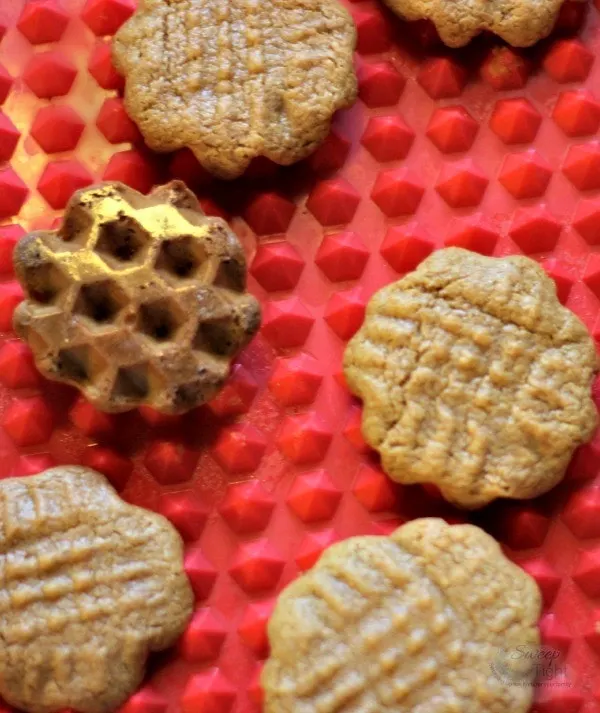 Another fun item that I recently received is the Cricut Explore. I will be posting my full review shortly, but in this picture you can see the cookie holder I was able to make using the Cricut. With cardstock, freezer paper, and sticker paper, I was able to use the Cricut Explore™ to create the DIY cookie holder. That was another reason I had to bake cookies – to fill the cookie holder. 😉

Easy Peanut Butter Cookie Recipe
Ingredients:
Makes 12 cookies
1/2 cup peanut butter – I used Jif Reduced Fat
1/4 cup sugar – I might exclude this next time – the cookies are pretty sweet
1 package instant pudding mix – I used French Vanilla
1 egg
1/2 tsp vanilla – I used Madagascar Vanilla Bean paste
Optional add-ins: chocolate chips, crushed peanuts, etc.
Instructions:
Preheat oven to 325 degrees
Mix all ingredients using a mixer
Mix in any optional add-ins by hand
Roll dough into 1″ balls and place onto an ungreased cookie sheet
Flatten gently using the tines of a fork
Bake for 15-20 minutes (start checking at 15, but mine took closer to 20 minutes)
Let cool completely before removing from pan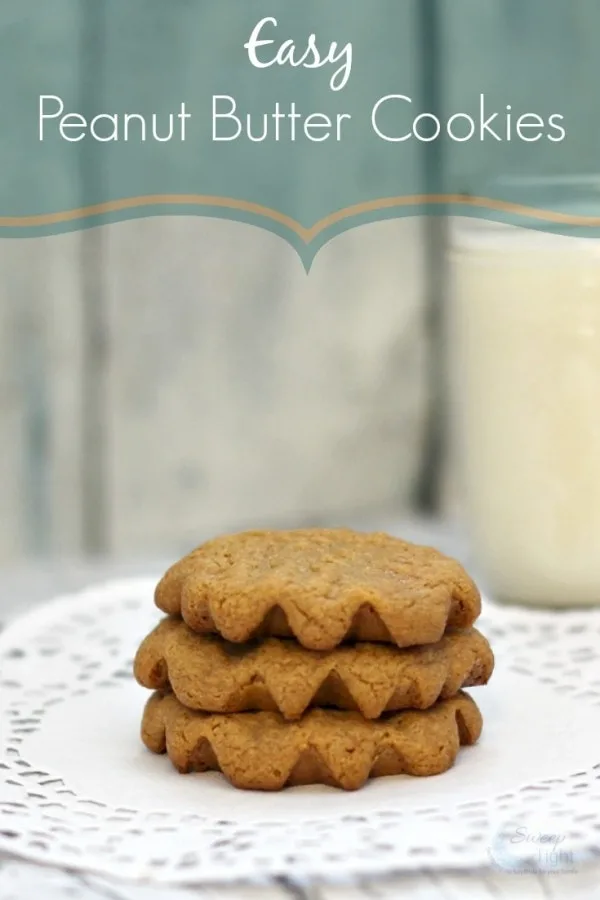 You know, sometimes you just need a peanut butter cookie. This easy peanut butter cookie recipe is the ticket for those times.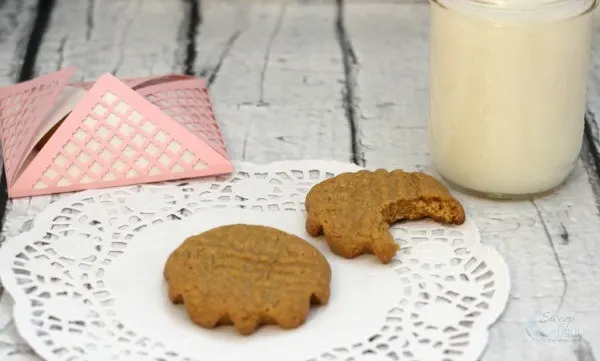 Do you like peanut butter cookies? Do you have a favorite easy peanut butter cookie recipe?