This recipe is called Peanut Butter Cookie Dough Bites on the Jewel-Osco MyMixx app, but I would call it The Best Peanut Butter Cookies Ever. Sponsored post, all opinions are my own.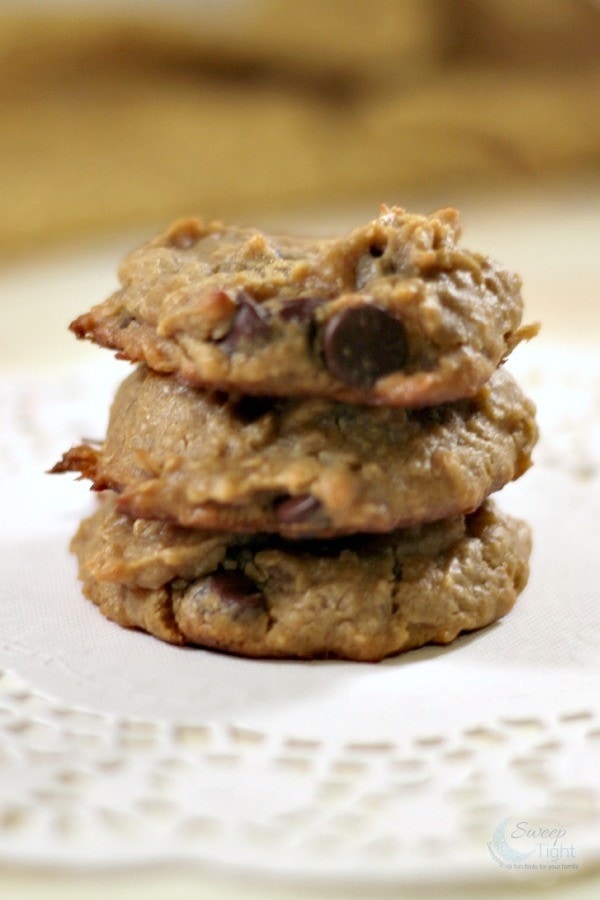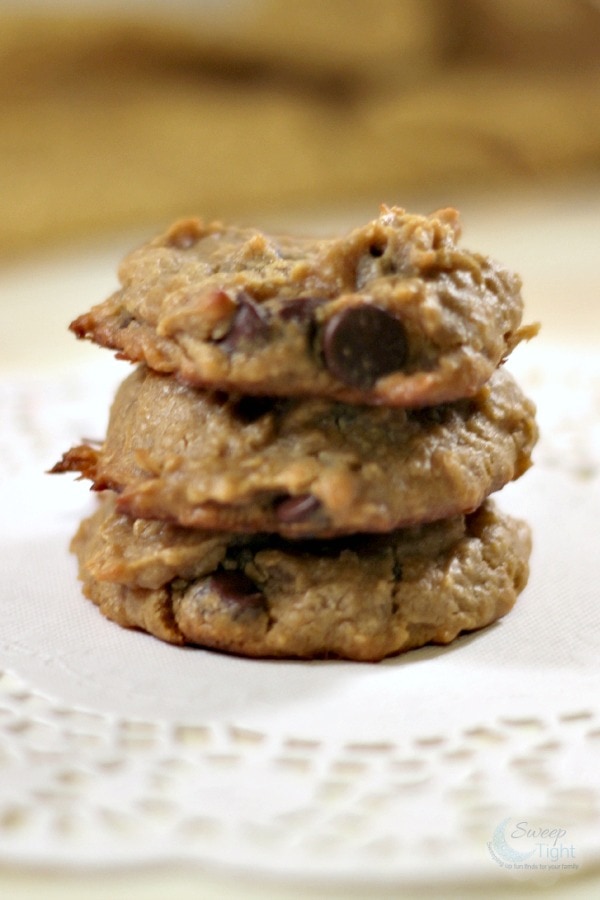 I am totally hooked on the MyMixx app. This is the second time that I have made a recipe that I found on the app, and they have both been amazing. It's so easy to pull up the app from anywhere, including in the store. Once you find a recipe you want to make, you can easily add all the ingredients to your shopping list.
My new routine consists of me browsing the app the night before I plan to go grocery shopping. I do it from bed before I go to sleep. First, I browse the recipes to get some ideas of what to make. Then, I add whatever else I need to my shopping list. Finally, I add all the coupons that apply. It's all extremely easy. I am finding new foods to make and saving money. What's not to love?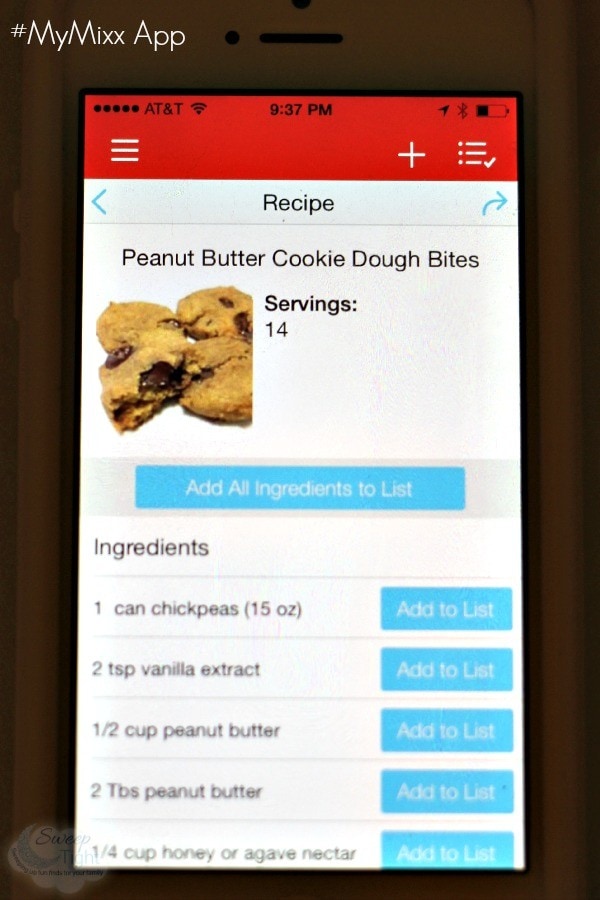 This time I decided to make this peanut butter cookies recipes that uses chickpeas instead of flour. I love the idea of incorporating beans into recipes. After the black bean brownies that I made, I wanted to try this with more foods. I am not even exaggerating that these are the best peanut butter cookies that I can remember eating. I just love them. Even my picky hubby liked them, and he's not even that big of a PB fan.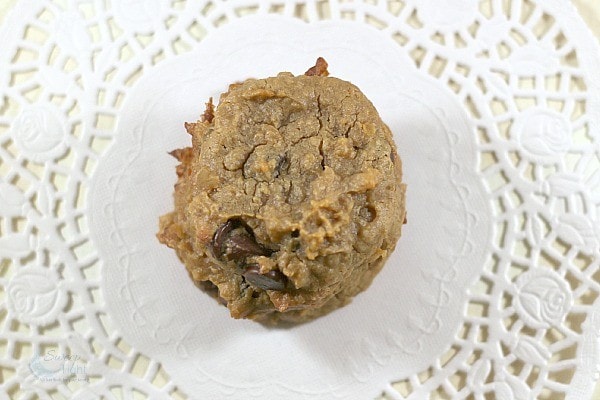 Peanut Butter Cookie Dough Bites Recipe
Ingredients:
Instructions:
Preheat oven to 350.
Drain, rinse, and dry chickpeas well. Pat them with a paper towel to remove as much liquid as possible.
Blend all ingredients in a food processor, leaving out the chocolate chips.
Scrape down the sides of the food processor to get everything evenly mixed.
Remove from food processor and gently mix in chips.
Using wet hands, form dough into 1 1/2″ balls and pat down slightly.
Bake for 10 minutes.
Store in refrigerator.
Make sure not to over-bake the cookies. The doughy texture you end up with adds to their awesomeness. I will be making these cookies quite often.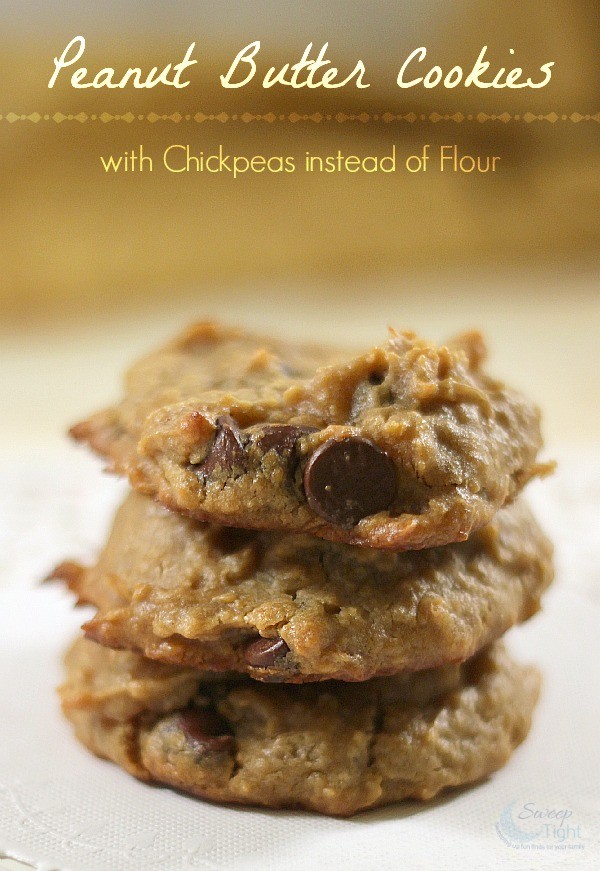 Once again the jewel-osco MyMixx, My Savings app has proved to be a hit. There are many more recipes that I cannot wait to try. I don't think I will be bored with them anytime soon. And I love not messing with paper coupons as much. Adding my coupons through the app is the way to go. Just type in my phone number at the checkout, and my coupons are applied. I love it!
Do you like peanut butter cookies? Have you tried the MyMixx app yet?
This is a sponsored conversation written by me on behalf of jewel-osco. The opinions and text are all mine.