A black bean brownies recipe was in the back of my Illinois Country Living magazine. I would have never imagined using black beans to make brownies, but I knew I had to give it a try. I love black beans and have been obsessed with them lately, so it only makes sense that I add them to a dessert.
Try next: Gluten Free Pistachio Brownies!
Black beans have many health benefits. Of course, this is not the best way to incorporate them into your diet, but it's a good way to satisfy a brownie craving. 😉 I love eating black beans in tacos, or even warmed up with just a dash of sea salt.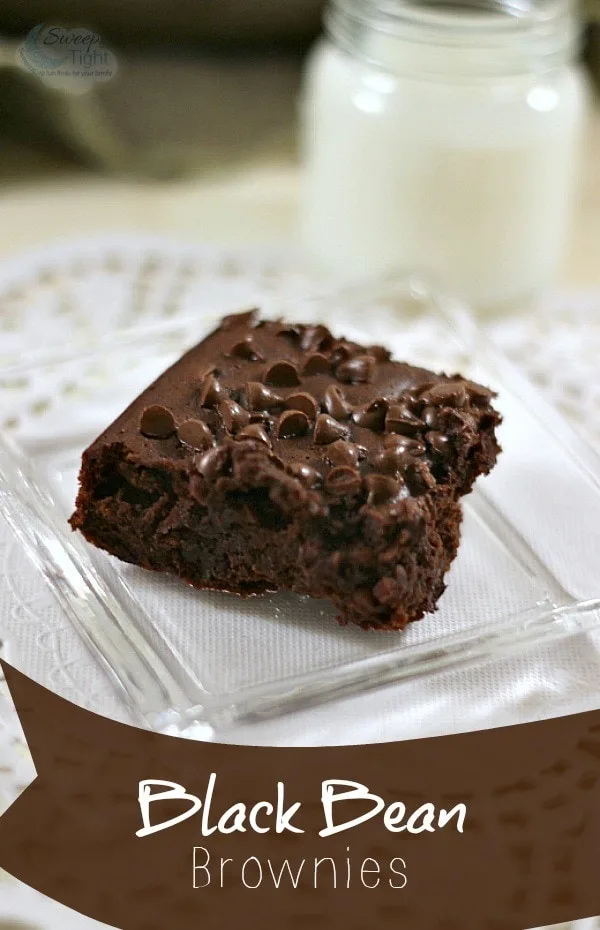 Gluten-Free Black Bean Brownies Recipe
Ingredients:
15.5 oz can Black Beans, drained and rinsed
3 eggs
3 T. canola oil
3/4 cup sugar
1/2 cup unsweetened cocoa powder
1 tsp vanilla extract
1 Tbsp strong brewed coffee
1/2 tsp baking powder
1/4 tsp salt
3/4 cup mini chocolate chips
Instructions:
Preheat oven to 350
Grease a 9 x 13″ baking pan
Process black beans in a food processor until smooth
Mix beans with eggs, oil, sugar, cocoa, vanilla, coffee, baking powder, and salt
Mix everything until smooth
Add in 1/2 cup of the mini chocolate chips
Pour batter into pan and sprinkle with the rest of the chips
Bake for 30-35 minutes
Let cool completely before cutting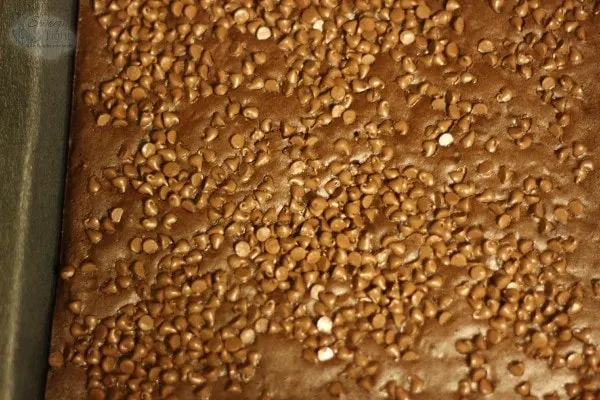 The flavor of these black bean brownies turned out to be a rich, dark chocolate. Mike detected the hint of coffee flavor. I didn't notice it, but I am a huge coffee drinker, and he is not. The texture is good, although I prefer chewier brownies.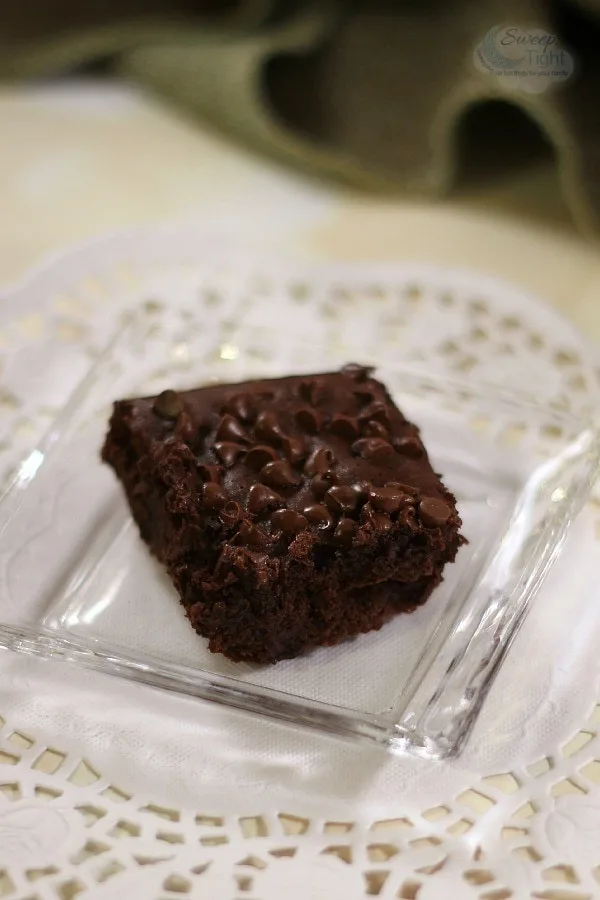 Neither one of us noticed the black beans. I don't believe they affected the flavor at all. Overall I thought the brownies were darn tasty, and I would definitely make them again.
Have you ever tried black bean brownies? What's your favorite brownie recipe?