Continuing on with my manly recipes, I bring to you apple pie oatmeal. This is a recipe that I thought I invented until a friend told me that it's been around forever. That makes sense, because it's extremely easy to make, and it's pretty darn tasty.
Apple Pie Oatmeal – the Easiest Breakfast Ever
Apple pie oatmeal is every man's dream recipe. It's fast, it's easy, it's delicious, and its name is sufficiently fancy to make us look good. From start to finish, it takes about ten minutes, and it only takes one pot. One pot is good. Obviously, you would normally make this recipe with apples, but everyone knows that men are all about improvising. When I realized I didn't have an apple, I just busted out a couple of small boxes of raisins, and I was good to go.
Here's what you'll need.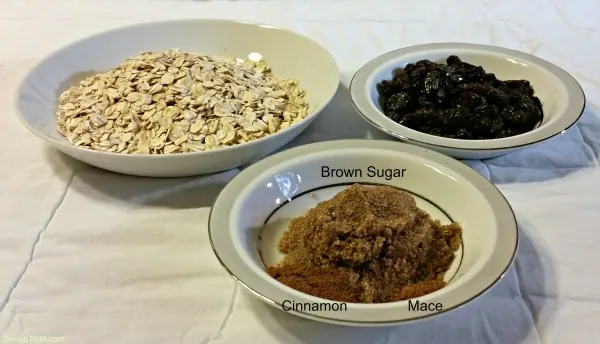 1 cup rolled oats
1 1/2 cups water – the package directions call for 1 3/4 cups, but I like my oatmeal chewy
1 medium apple cut into chunks – but I used 2 small boxes of raisins
Brown sugar to taste
Cinnamon to taste
Mace to taste
You've probably noticed that when it comes to seasonings, all of my recipes have "to taste" instead of a certain measurement. That's because, like most guys, I eyeball it. Also you may not want to make your oatmeal with as much of a particular ingredient as I do. Just do what feels right. =D
Alright, we've got our ingredients. Let's roll. Bring the water to a boil and add the oatmeal and apples (raisins). Reduce the heat, and cook the oatmeal on a low boil until most of the liquid is gone. You want the apples (raisins) to cook with the oatmeal to get all that apple (raisin) goodness all through the apple pie oatmeal.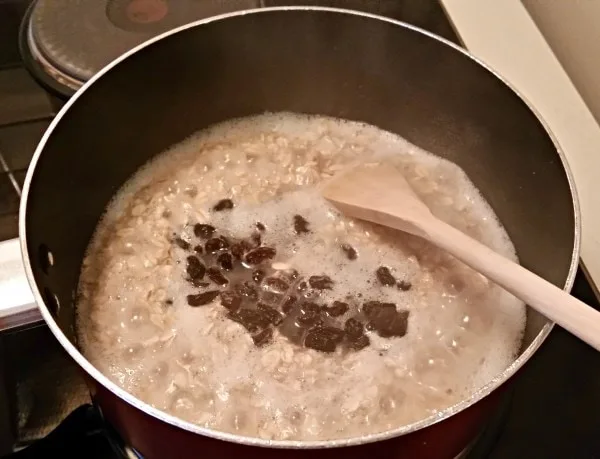 After you've cooked your oats, it's time to throw in the good stuff. And I do mean throw. This is where the eyeballing comes in. Grab your brown sugar, cinnamon, and mace and throw it in until you feel good about it. Obviously, you'll want more brown sugar than cinnamon or mace, but after that, hey. Get crazy.
And finally, after ten long minutes of slaving over a hot stove using only one pot, you get this.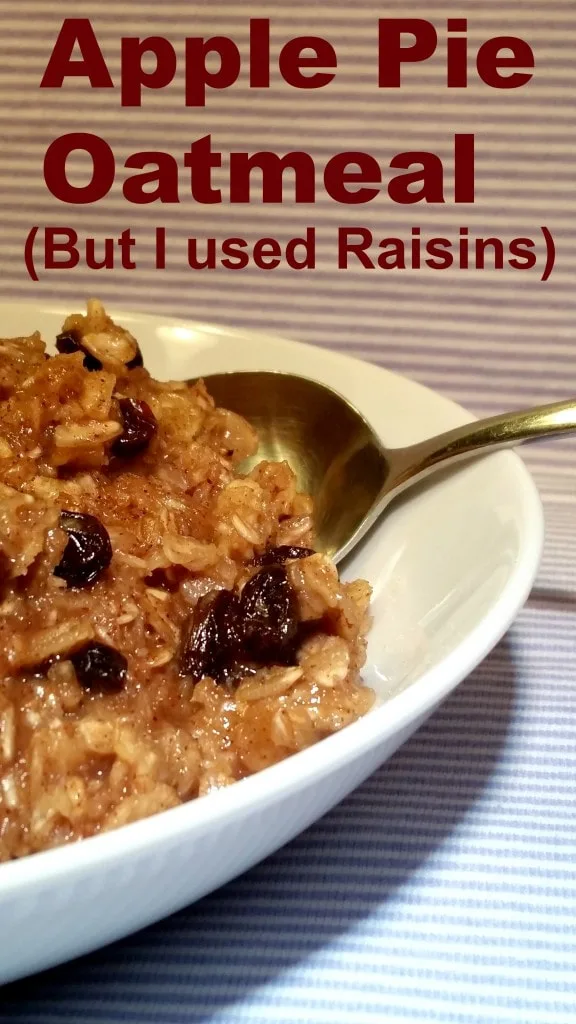 More recipes with apples
Nice, right? Apple pie oatmeal is the perfect hot, tasty breakfast food. You feel good after you eat it, and you're a hero for making it. It also takes just about the same amount of time to clean up as it does to make. Winner, winner, oatmeal dinner, er, breakfast.