I have seen a lot of recipes for energy balls on Pinterest and always intend to make them. Like most things I end up pinning, I rarely follow through with the creation part. Well, this time we are changing that.
After all of my Lemon Oreo recipe shenanigans, it's time for a healthier snack recipe. This post contains affiliate links, which could help us feed our peanut butter obsession.
If you like these oatmeal energy balls, you may also like our Aussie Bites copycat recipe.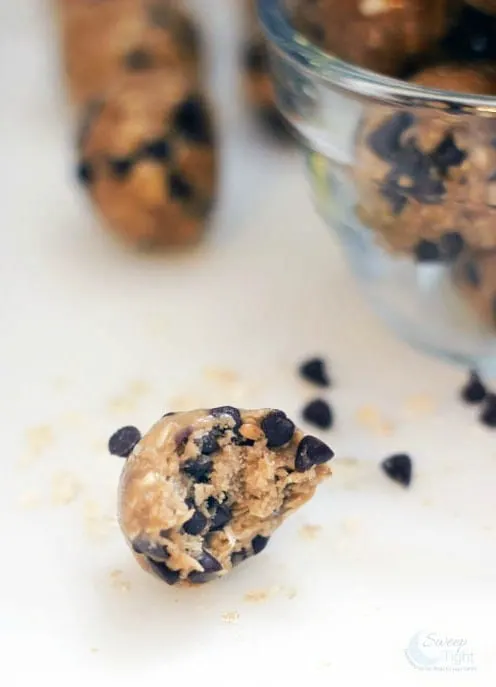 Using this pin, I modified the recipe a bit to create a delicious No Bake Peanut Butter Oatmeal Energy Balls Recipe.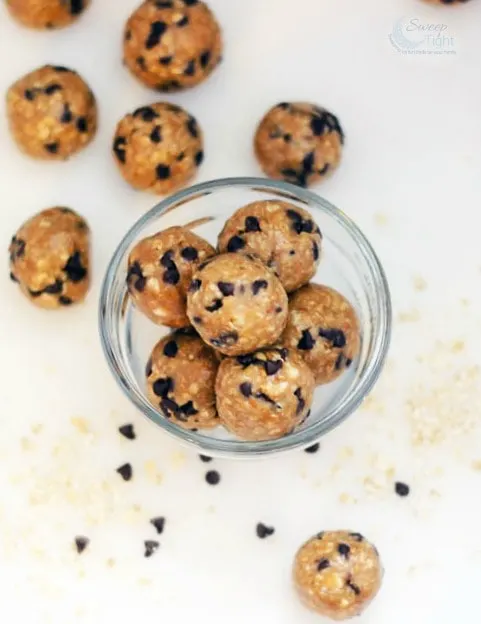 No Bake Peanut Butter Oatmeal Energy Bites
Makes twenty 1″ energy balls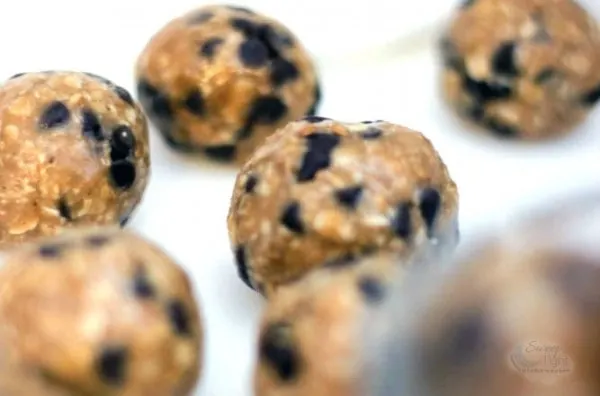 Ingredients:
1 cup oatmeal
1/2 cup peanut butter
1/2 cup mini chocolate chips
1/3 cup honey
1 Tbsp flax seeds
1 tsp vanilla bean paste
1/2 tsp cacao nibs
1/4 tsp pink Himalayan sea salt
4 unsalted cashews, finely chopped
Instructions:
Mix all ingredients together in a bowl.
Line a sheet with parchment paper.
Roll mixture into 1″ balls and place on paper.
Refrigerate for about an hour before eating.
Store in an airtight container in the refrigerator.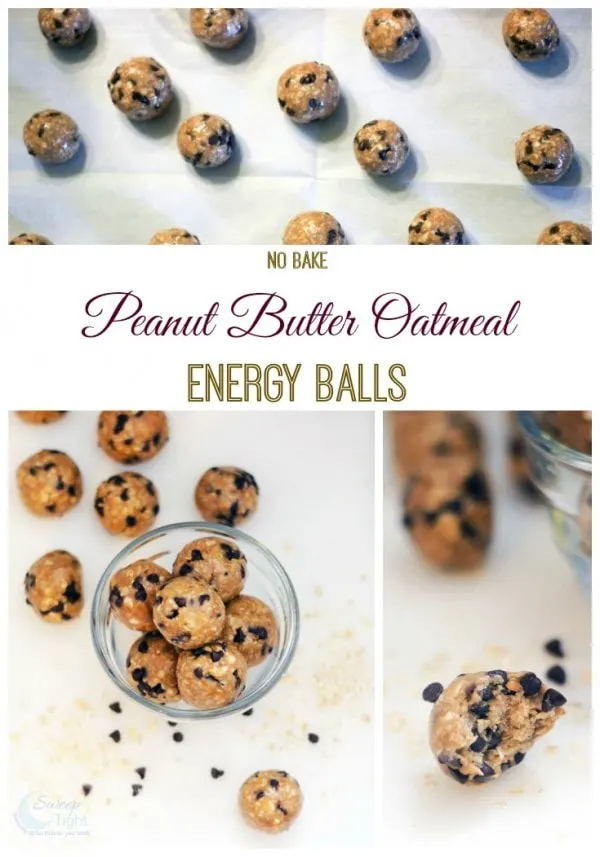 I am in love with these energy balls. They are so full of flavor and texture. I am not sure how much actual energy they give me, but they are definitely better than the snacks I had been reaching for.
I cannot wait to make these energy balls with different variations. They are so delicious I pretty much wanted to hide them for myself.
Peanut butter energy balls are great to snack on for after school (watch for allergies), hiking, and any other adventures you have planned. Toss some in a lunch tote and enjoy on-the-go!