An egg salad sandwich makes a great lunch, but most of the time it's not something I have all mixed up and ready to go. I do, however, keep hard-boiled eggs on hand most often. Turns out, you don't need to create a complicated mixture to enjoy a delicious egg salad sandwich. This post is sponsored by Lunchbox, but all opinions are my own.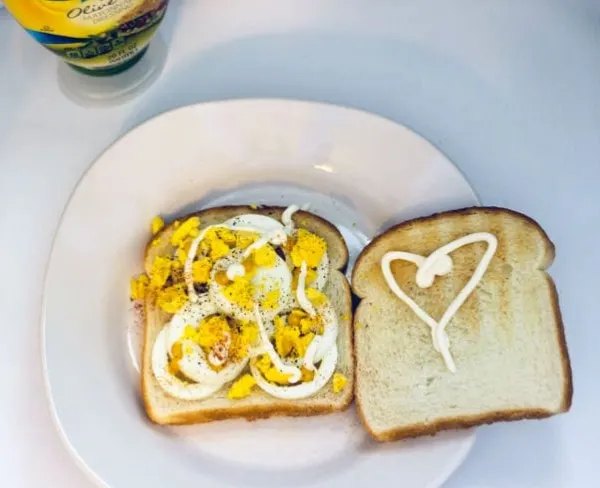 Mike requested an egg salad sandwich the other day. I didn't have the time to make my normal egg salad recipe, so I thought I'd try a shortcut. Using hard-boiled eggs that were already in the refrigerator, I made him a sandwich in minutes. Using the new Hellmann's Mayo squeeze bottle, I drew him a little heart on the bread. (It's the little things, after all.)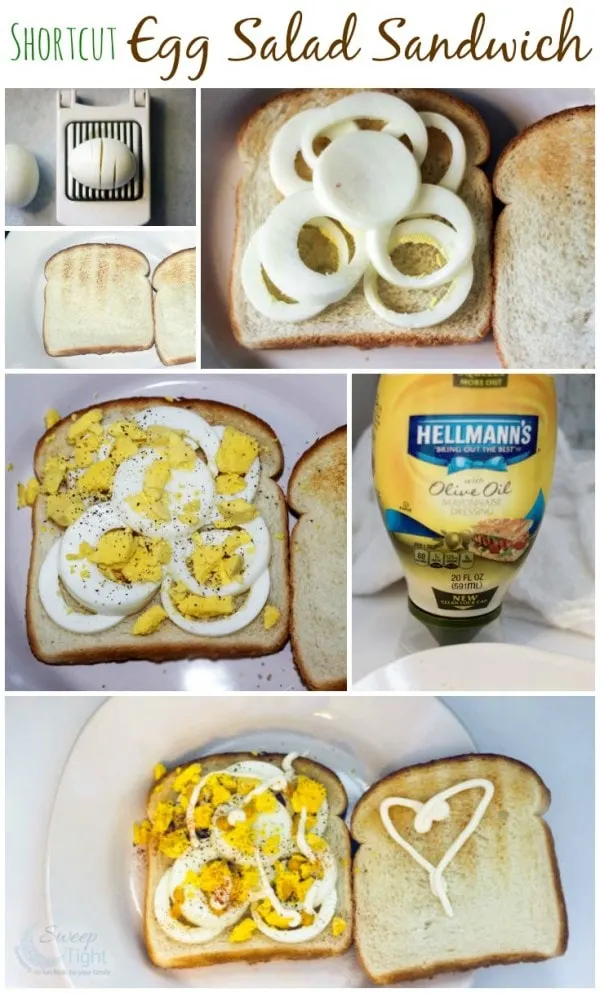 Shortcut to make an Egg Salad Sandwich
Ingredients:
Makes 1 sandwich
2 hard boiled eggs
2 slices of bread
Mustard
Hellmann's Mayo in the new squeeze bottle
Pepper
Paprika
Instructions:
Slice your hard boiled eggs.
Lightly toast the bread.
Place egg white rings on one slice of bread.
Top with crumbled yolks (you don't have to use all the yolks).
Sprinkle with mustard to taste.
Add mayo to taste.
Top with pepper and paprika.
Using the Hellmann's Mayo squeeze bottle, draw or write something creative on the other slice of bread to make someone happy!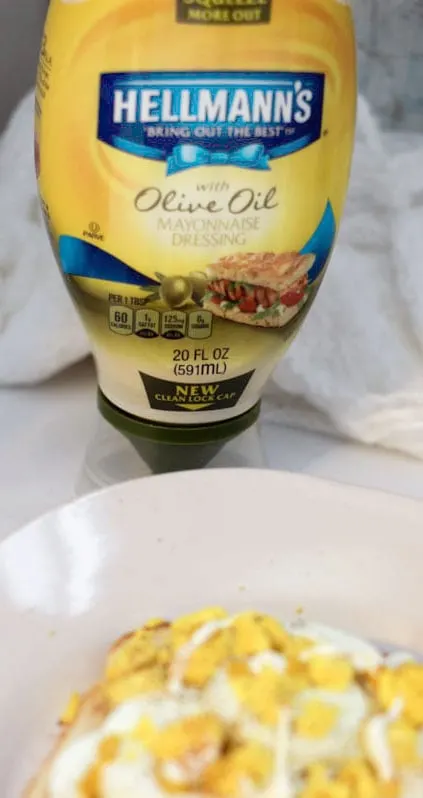 Normally when I make a big batch of egg salad, it doesn't all get eaten in time. This shortcut not only saved me time, but also prevented waste. It was just as yummy, too! Total win. Try the best potato salad with eggs recipe next!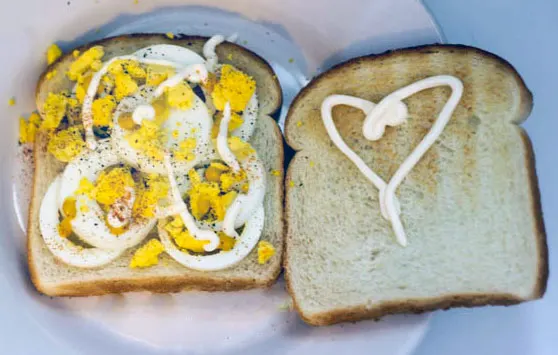 About the new Hellmann's/Best Foods' squeeze bottle
Squeeze more out with the new and improved bottle. Hellmann's/Best Foods is excited to announce their new squeeze bottle technology that lets you squeeze more mayo out without all the shaking and banging. You can enjoy the same great taste of the mayonnaise you love without all the mess.
Benefits of the new bottle:
Less waste – you can squeeze more out
Less mess – because of the clean lock cap
More control – with the angled precision tip
Savings
Visit the Hellmann's Best Foods at Walmart site to create a fun note in mayo and add a touch of richness to someone's day. Share it with friends or loved ones and get a $0.75 off coupon.