Halloween is coming and that means pet costumes galore! Of course, my favorite thing to do is dress up The Grump. He might not love it, but he humors me and is usually a good sport. Our friends at PetSmart sent us a bunch of goodies for review. All opinions are my own.
Halloween Pet Costumes and Toys from PetSmart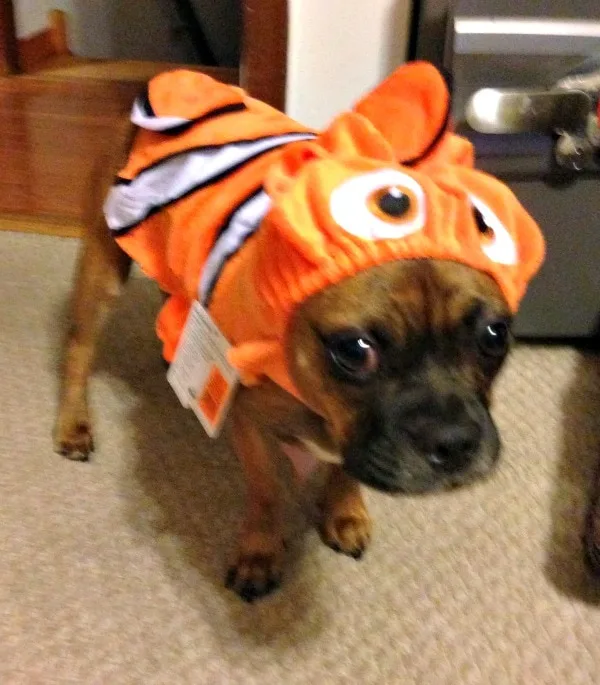 Last year we had a blast opening the door to the trick-or-treaters. The Grump was a spider and all the kids got a kick out of his costume. This year will probably be the same since Halloween falls on a day when I am off work. So, this year The Grump will help me greet with treats at the door as Nemo. This adorable pet costume is from the Disney collection at PetSmart. It's incredibly soft and easy to put on your pet. If he would allow me to keep the head portion on long enough, he would look just like Finding Nemo.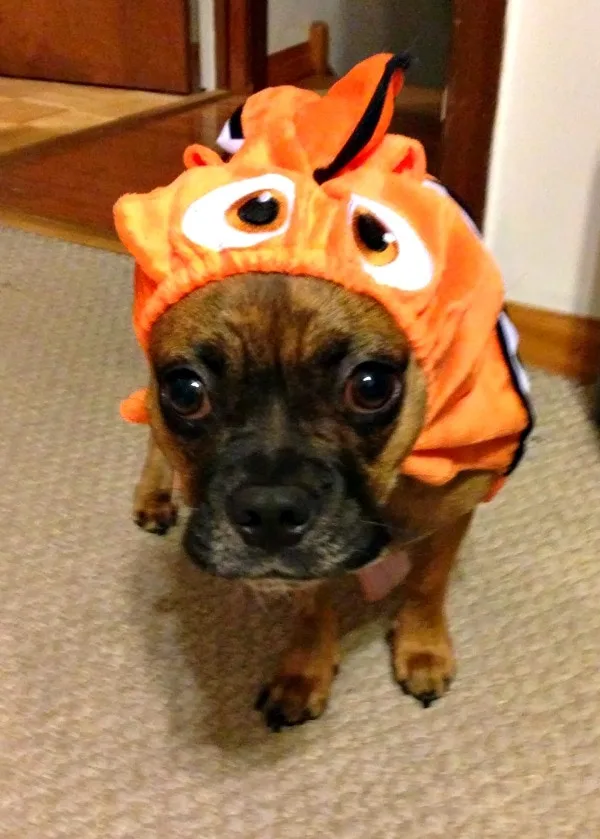 Doesn't he look thrilled? He gets used to it and eventually loves the attention he gets when he's in costume. Of course, he is never left unattended in any costume. It can be dangerous and people should only dress up their pets under close supervision.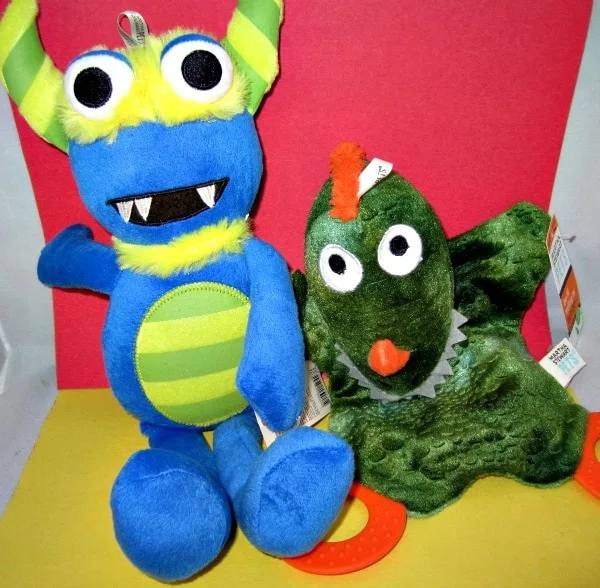 Our dogs are always thrilled to receive new toys from PetSmart. The blue monster was an instant hit. Once Grump ripped off his limbs, he was his new cuddle buddy. The green monster makes crinkly noises and the dogs love to play tug-of-war with it.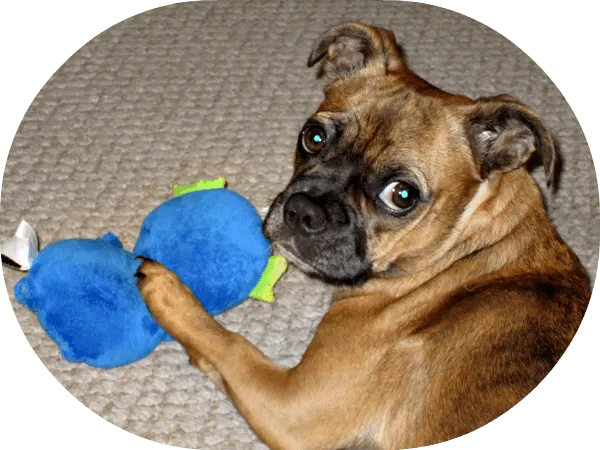 There's always something new at PetSmart and we just love their products. Mike and I have a routine now. Every time we need pet supplies, we make it a mini "date night". We go out to dinner and then go to PetSmart which is located in a strip mall filled with restaurants. There are usually several dogs hanging out in there and it's actually very FUN for us to shop together. Can't say that with every store! 😉
Make sure you head to PetSmart and check out the Disney line of pet costumes and toys! What will your pet be this year?