Thinking of unique gift ideas for dads is not always easy. If the man or men in your life fish or golf or some sort of hobby, it's a lot easier to use that as a guide.
When you have a bunch of workaholics in the family, ahem — dad and grandpa — you have to get a little more creative.
Father's day is quickly approaching, so it's time to plan.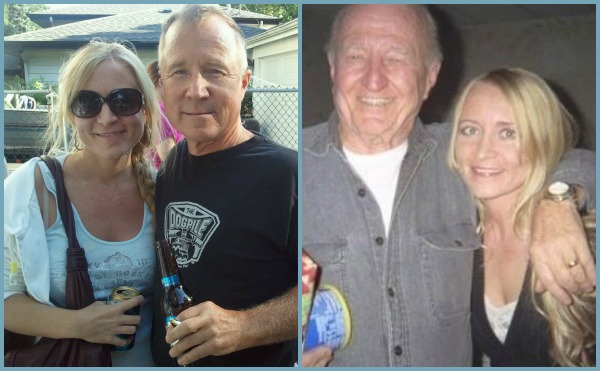 Unique Gift Ideas for Dads who Work all the Time
My dad and grandpa both are total workaholics. I'm not saying that as a bad thing, especially since I am one myself.
However, it makes it more challenging to think of gift ideas for them.
It's not like they don't have other interests, but nothing that makes gift-giving a breeze.
Here are some ways I think of gift ideas for dads.
Puzzles or Family Games
A puzzle can be a fabulous gift for dad and the whole family. If space allows, keep a puzzle going on a table at all times.
We like to have a puzzle in the works at my grandfather's house. Whenever anyone passes it, they find a few pieces of the puzzle. Sometimes it turns into a few hours of collaborative family fun!
Even people who don't think they are into puzzles, cannot resist giving it a try when it's out there! Same goes for other puzzlers or brain games.
Puzzles with beautiful images that papa will love are a great way to keep his mind sharp and active.
Gifts Inspired by Their Favorite Movies or Shows
Since my father figures are so hard working, I like to give gifts that encourage relaxation.
I try to think of their favorite shows or movies to get ideas from there. Adagio Teas has awesome fandom sampler tins that are themed.
If you don't know your dad's favorite blend of tea, the sampler tins are an excellent way to give variety.
The tins are so flipping adorable; dad is sure to keep them after the tea is gone.
I love this gift idea for so many reasons. It forces dad to relax and drink some tea (cause he's not going to not use your gift), suggests that he catch up on his favorite show, and gives him something to keep forever.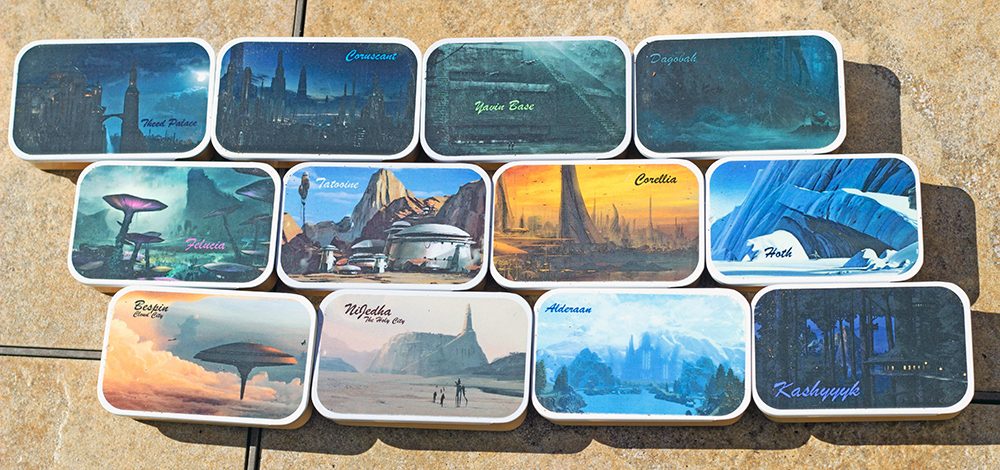 Once he tries all the flavors, ask him his favorite. Then, the next gift can be a large batch of that blend!
The Game of Thrones Fandom Sampler is our favorite, but there are several themes to choose from.
An electric kettle is an excellent gift idea for making the tea. This unique kitchen gadget makes boiling water an entertaining event!
Watching water boil is no longer a bore, but a quick and easy light show. Use the boiling water to make tea, pasta, or whatever else requires it.
Once you know your dad's favorite show, there are so many gift ideas to run with.
Think collectibles, box sets, funny slippers, and all sorts of items depending on dad's personality.
If pops is a fantasy movie fan, perhaps he can drink his tea or other favorite beverage from a magical chalice.
Note: These products are typically inspired by the shows — not officially licensed merchandise.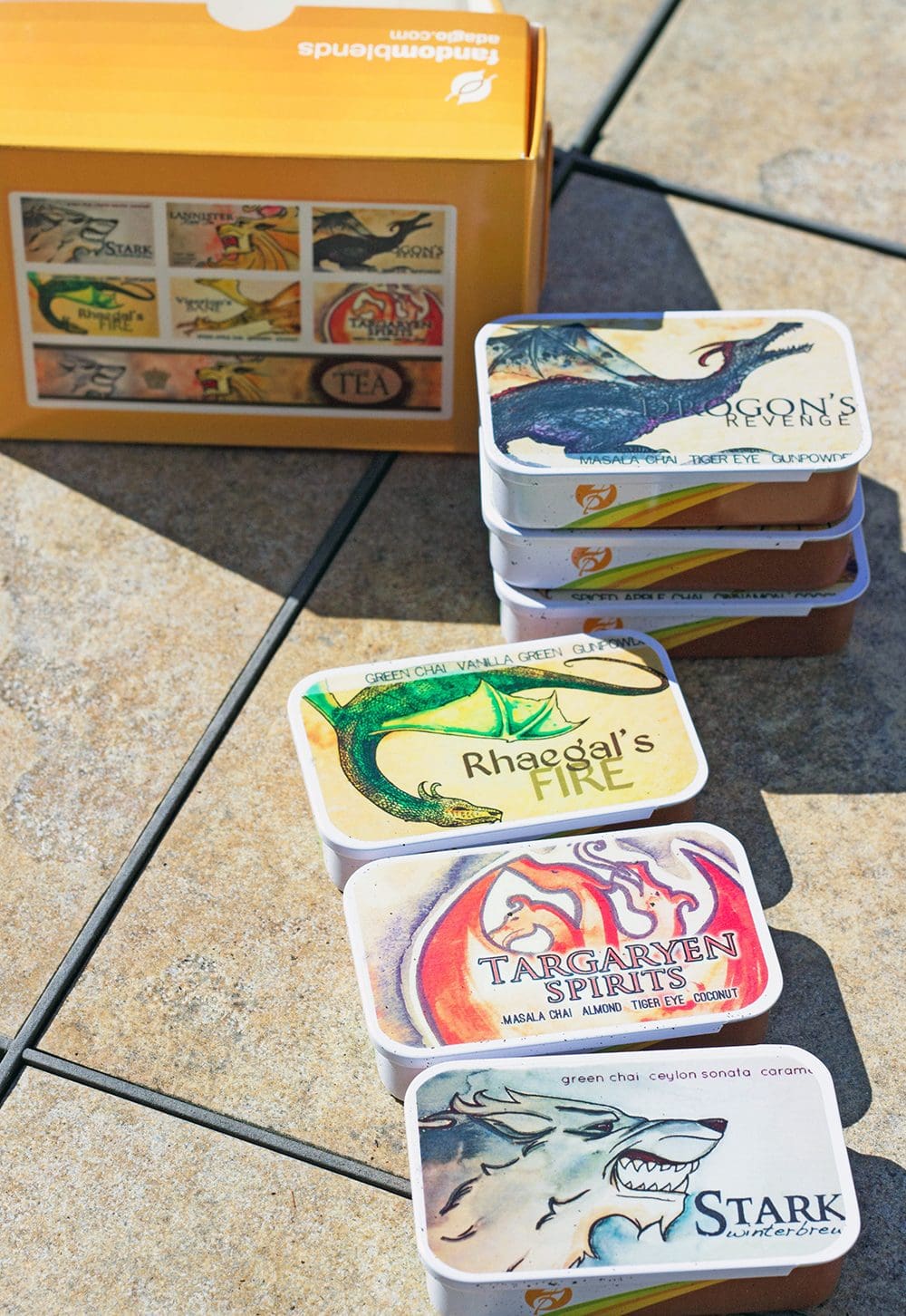 If cards are more your speed, they do not have be the boring option. Choose a pop-up card in a theme your dad will enjoy.
Household Items
Does dad like to chill in the yard on the weekends? Maybe grill or lounge by the pool? Again, other factors play into this choice, but it's an idea to think about when you're stuck on what to get.
Since Father's day is in the summer, it's fun to choose warm weather gifts.
We met the guys from Geeki Tikis at IHHS2017. If dad's into Star Wars, they certainly make for a fun gift idea.
Help spruce up dad's yard so he wants to spend more time in it. A fire pit or — even fancier — a table top fire bowl will cozy up the outdoor space.
Food Gifts
I mean, who doesn't love yummy treats as a gift? Get creative and choose a unique snack subscription box for the men in your life.
Just be sure to find out if he's on a special diet or something first. If he happens to be watching carbs, here's a whole keto gift guide to explore.
I made that mistake one year with my grandpa. I got him a bunch of his favorite popcorn only to find out he was desperately trying to lose a few pounds.
Men's Fashion
Clothing is usually a safe bet if you know their size. Chances are good that your workaholic man has a favorite type of shirt that's easily identifiable.
A super safe choice is a Trakline Belt from Kore Essentials. My husband has worn his belts for over two years and now refuses to wear any other brand.
He's put them to the test by wearing them to his labor-intensive construction job and even wears them if we go out.
Pain Relievers
If your dad is a workaholic, like mine, and also in construction, pain relieving gifts won't go unused.
I've gifted my dad massagers, pain relieving gels, massage gift certificates, and anything else I can think of to ease some of his body aches.
The Back Buddy that you see below is one of my favorite gifts to give. I am obsessed with it and so is everyone who's used it.
Do the males in your life constantly rub their back into the door frame? I cannot be the only one who witnesses this? My husband, dad, grampa, and all uncles are constantly "getting that spot" using a corner of the wall. If you witness this behavior, the Back Buddy is perfection!
If he has trouble sleeping or wakes up with aches and pains, consider a high-quality pillow.
Explore this gift guide for anxious people for more relaxing gift ideas.
Pin to share and save!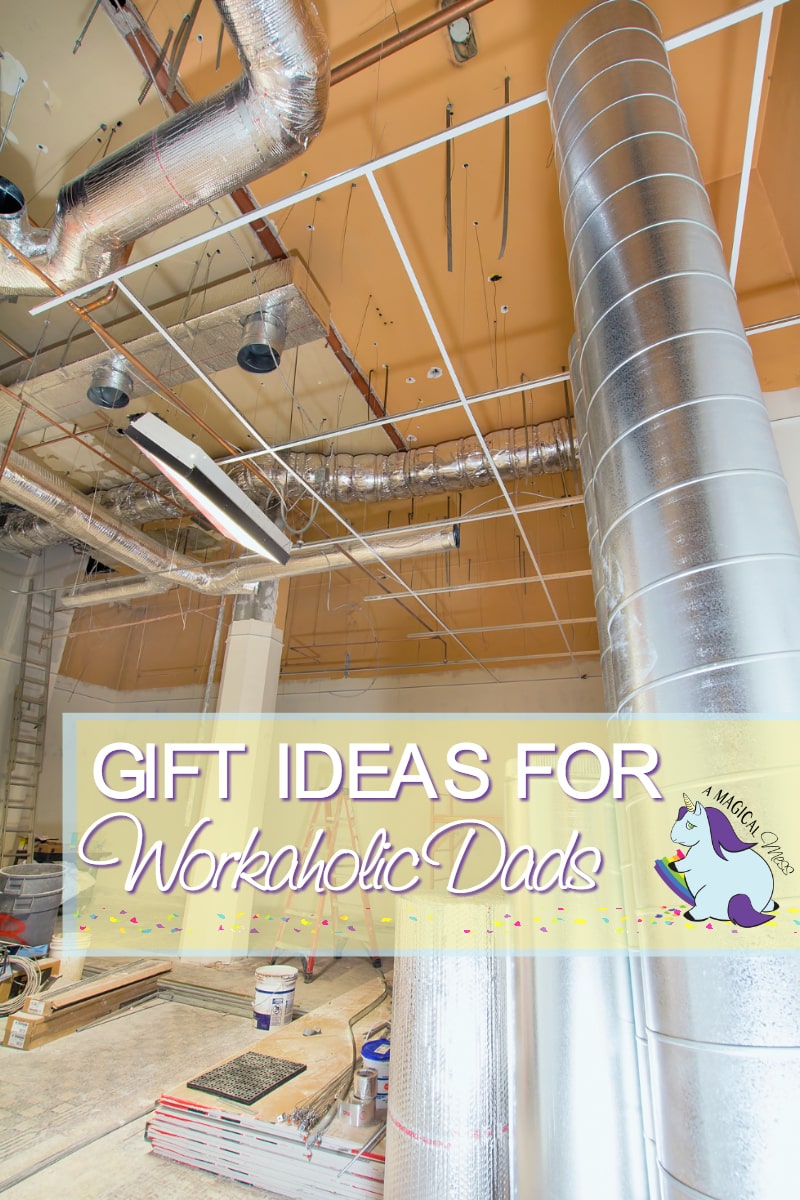 Now that I think about it, I guess it's not that hard to think of gift ideas for dads who are workaholics!
You just have to dig a little deeper perhaps.
Just don't get him a work-related item. Although he may love it, we want him to relax on Father's day! 😉