We tried to foster a dog and failed. How did we fail? We kept him. The point of fostering is to give the animal a temporary home. Get to know him, take care of him, and then find the perfect home that fits his personality. Well, it only took about 3 hours for us to fall in love with Franklin and forget our purpose as fosters!
Meet Franklin – The Foster We Kept!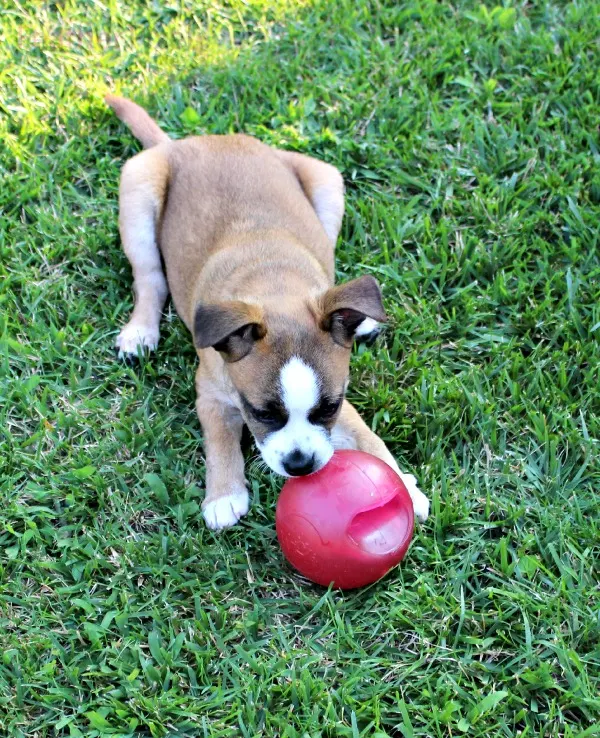 I had been begging to foster a dog for over a year. Every maternal instinct that I have is toward helping animals. I also "like" so many rescue pages on facebook and see their updates about needing fosters that I wanted to help. Fostering is a huge part of the rescue system. If more people fostered, more dogs could be saved.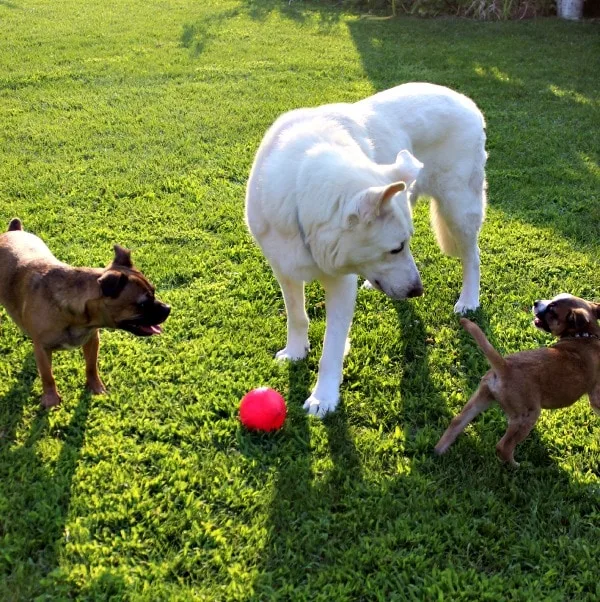 Can't Foster? See Other Ways to Help Animals in Need!
Mike finally agreed to let us give it a try. This would mean a third dog in our small house. I signed up right away with the Midwest Boston Terrier Rescue. Soon after, I received a call to see if we could foster a senior Boston who was at a shelter. A little old man dog? No problem! Well, long story short, he was adopted before we could get him. Great news for him!
After that we got a call seeing if we could take in a puppy. From a senior to a puppy is a huge difference. Puppies are a ton more work and responsibility, but we still agreed. We drove to Indiana to meet the two amazing ladies who were transporting the puppies from Ohio. That's how short they are on fosters — they need to travel to another state to find one. 🙁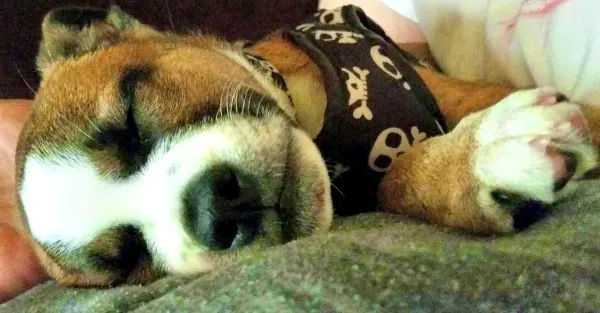 Franklin and his brother were just a cuteness overload. These little guys were abandoned in a home. They both had skin irritation and missing fur due to sleeping on insulation. Their mother was a beagle mix and their father a purebred Boston Terrier. That's really all the story we knew about them. We got Franklin (#FosterFrank) and his brother was on his way to his forever home, thankfully.
On the way home Franklin placed his tiny paw on my arm and I knew I was a goner. Everyone predicted that we would end up adopting him and that's exactly what happened.
Some foster programs remove you if you end up keeping the pet and becoming a foster failure. MWBTR doesn't do that, but we have to set our own limit in our household. Otherwise we will end up with 12 dogs. So for now we have our three guys, and we just adore them. We will continue to support rescues monetarily as much as possible, and definitely foster again one day.
Franklin's hashtag has been changed from #FosterFrank to #ForeverFrank and we have zero regrets! 😉
Have you ever been a foster failure?