Sharing our cat rescue story always warms my heart. Stewie has become an integral part of this family. Without him we wouldn't laugh as much, smile as much, or have such great relationships with each other. I acknowledge that Purina Cat Chow is partnering with me to participate in its 'Nutrition to Build Better Lives' program. As a part of the Program, I am receiving compensation in the form of products and services for the purpose of promoting Purina Cat Chow. All expressed opinions and experiences are my own words. My post complies with the Word Of Mouth Marketing Association (WOMMA) Ethics Code and applicable Federal Trade Commission guidelines.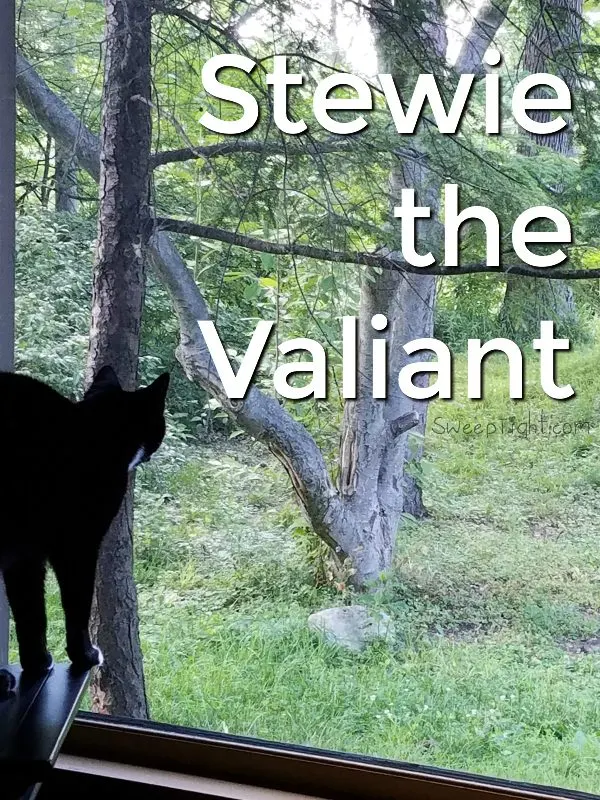 Our Cat Rescue Story
Stewie and two other cats were left locked in a house. Their family abandoned them. After finding two of three, we had them vetted and took them home. (The third was later found and placed in a no-kill shelter.) Everyone in our family immediately fell in love with Stewie's personality. He's super social, loves affection, and behaves a lot more like a dog than a cat. If someone comes to the door, he runs to see who it is and greets them with a meow and soft paws.
The other cat, who we named Brian, wasn't a great fit for our (young at the time) family. He was always terrified of the kids and hiding some place impossible to reach. As fate would have it, a friend of mine, Brian (human), knew Brian (the cat) was meant to be his best friend. They're happy couch potatoes in the city now.
Stewie is going to be 12 this year, and we've had him for about 6 of those years. He's our best friend. His antics are always cracking us up. Getting to know him has been an absolute joy.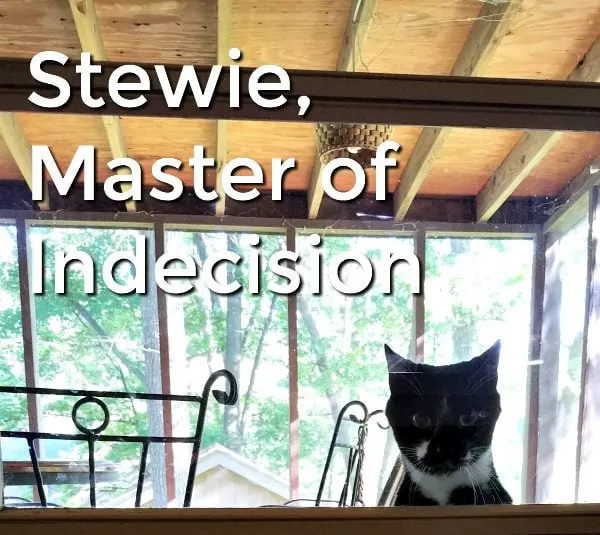 The Many Titles of Stewie
During these past six years, we've noticed Stewie fitting into several different profiles. For example, he can often be found yearning to get outside, pathetically meowing at the window. Then, once outside, the look of sheer panic on his face is hilarious. Hence, the title: Stewie, Master of Indecision.
I put together a little video capturing examples of all his other funny titles. Check it out:
Help Feed Shelter Cats
This brings me to the coolest thing Purina is doing. During the month of July when you buy Purina Cat Chow for your cat (any size bag), Purina will donate a meal to cats in shelters. Their goal is to reach 5,000,000 meals donated! We only have until July 31st, 2016 so stock up on your Purina Cat Chow!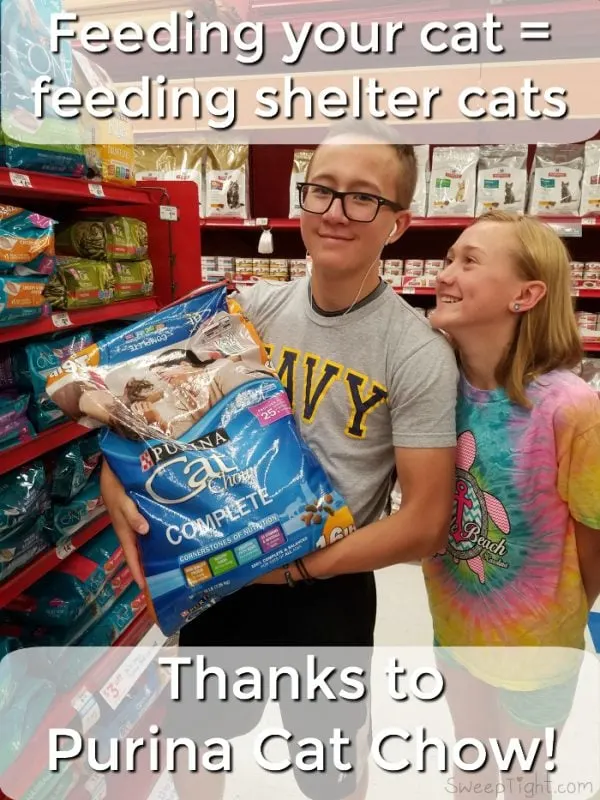 Each year, approximately 3.4 million cats in the United States are taken in by animal shelters and only half of those cats are adopted. Think of all those sad kitties that never know a family. It's a horrendous tragedy. If I could, I'd take in 10 more playful felines.
This year, Purina Cat Chow is focused on delivering excellent nutrition to cats in the care of animal welfare organizations to help them become healthy and ready for their forever homes with its "Nutrition to Build Better Lives" program.
So, this is a shout out to all my fellow cat people:
Do you have a cat rescue story in your family?