We have owned our home for two years, and we have painted almost every single wall in the house… but what about the deck? It needed new paint. A task I had been dreading for the two years we have lived here finally HAD to get done.
I was so grateful to receive a Finish Max Pro Fine Finish Paint Sprayer to review in exchange for my honest opinion.
Finish Max Pro Fine Finish Paint Sprayer
We had new siding put on our house this fall, and had planned to paint our deck somewhere in the middle of getting the siding re-done so that we could match the new color and not get paint all over the new siding – this meant we had to move fast to get the project done in the short time there was no siding on our house.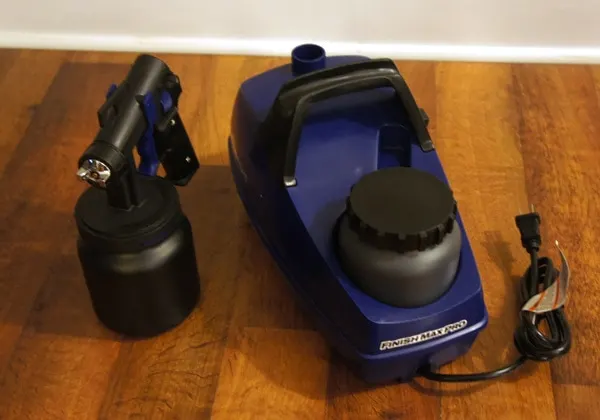 I had used the Finish Max a few months ago – so while it took a moment to initially get into the "groove" of using a paint sprayer again, it did go smoother the second time. The Finish Max Pro has more power than the Finish Max, it also has an extra paint container for quicker re-load when you run out.
More power means more machine, but a 15 foot hose allows you to move around the project without the heavy weight of the motor.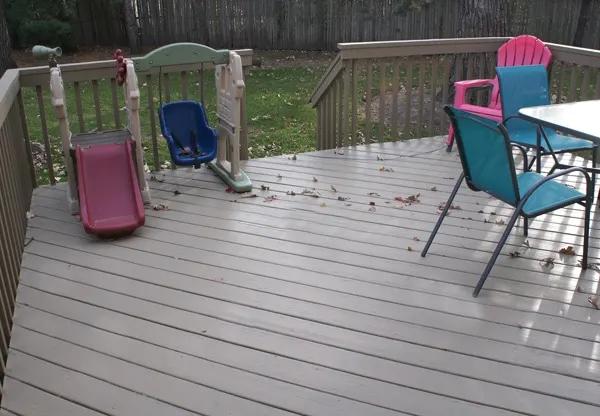 I am always worried that the paint sprayer will make a mess with overspray, making it feel like clean up could be harder than it is worth.
I won't lie, it does require more clean up than throwing away a roller when you are done with a paint job – but it was totally worth being done with a painted deck in just a couple hours instead of using up an entire day trying to paint the 70 something spindles on our deck.
Clean up doesn't take long if you protect the surfaces around your paint project. You can take apart almost the whole sprayer so you can get it really clean.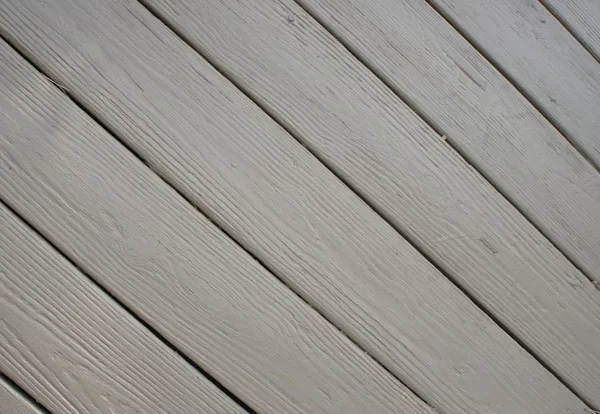 If you are tackling a large project, or even something with lots of sides, angles, edges (like furniture or a deck with spindles), I would totally recommend trying the Finish Max Pro Fine Finish Sprayer.
It is easy to use, fairly easy to clean, saves time trying to reach through spindles, and saved my back and knees from crawling all over the deck with a paint brush.
You can find the Finish Max Pro Fine Finish Sprayer at HomeRight.com, along with a variety of other painting accessories that save time and avoid hassle when you are painting at home.
Have you ever used a paint sprayer?