When I talk about our humidifier, I'm referring to our incredible Venta Airwasher. Just when I thought it couldn't get any better, I discovered that Venta offers fragrant essential oils for a humidifier.
Because I am so in love with our Airwasher, I decided to partner with Venta in their ambassadorship program, the Venta Pure Air Coalition (PAC).
This allows me to try some of their products and use affiliate links.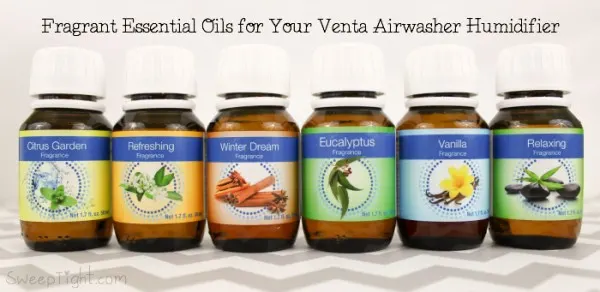 Essential Oils for a Humidifier
I have often wondered if it was possible to simply add essential oils to a humidifier. I don't think it's a good idea for just any old humidifier because it may gum up their insides.
However, with the Venta Airwasher, adding their line of fragrant essential oils is perfectly fine.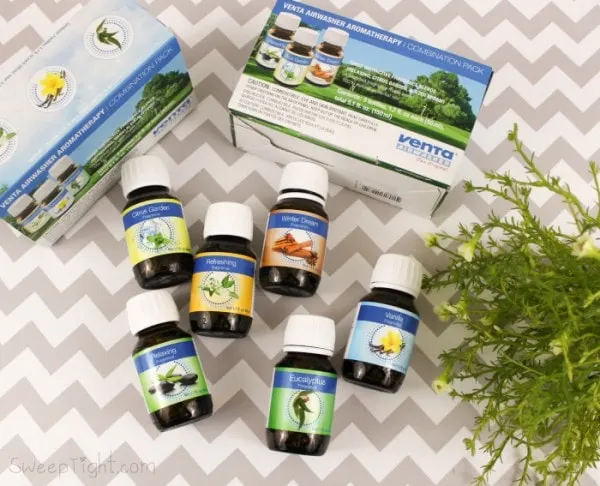 Not only is the air in my house fresh from being so clean, but now it smells wonderful.
Sometimes like a tropical rainforest, cozy like a winter cabin, or relaxing like a spa. It's so fun to choose how I want to 'scent the mood'.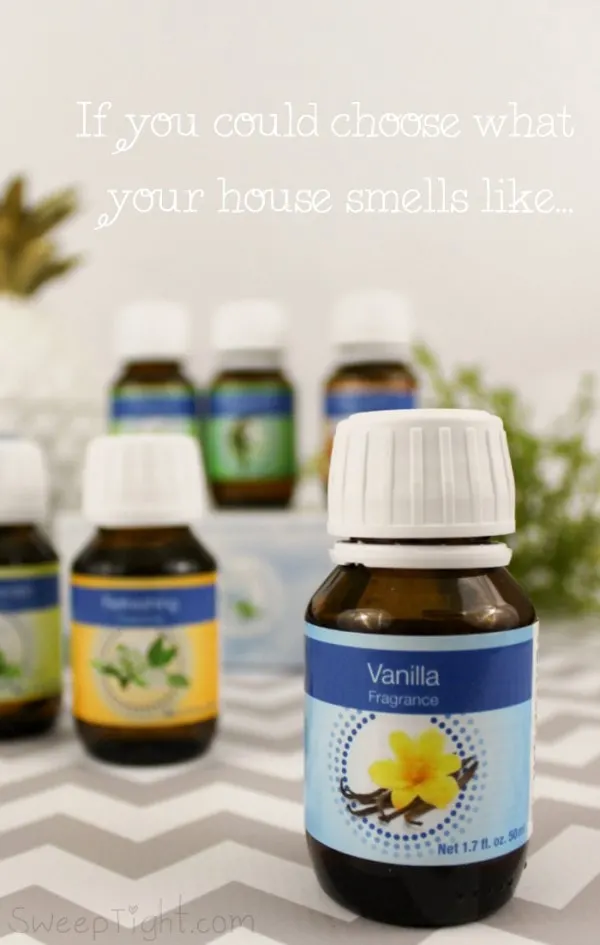 It's not like I'm trying to cover up any bad smells anymore either. There's nothing worse than trying to disguise something foul with something nice and ending up with a whole new breed of nasty stench.
Starting with already 'washed' air, these light fragrances just tint the air with a soft scent. As a migraine sufferer, I can be super sensitive to fragrance.
I absolutely despise being overrun by heavy aroma–good and bad.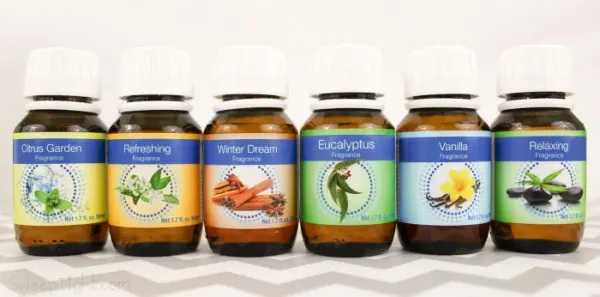 So, I'm thrilled to report that not only do these not trigger a migraine, but I actually find that the Eucalyptus oil is quite soothing.
All the Venta Airwasher Aromatherapy line is light and pleasant but if I had to pick a favorite it would be the Citrus Garden.
I love coming into the house and having it smell like a refreshing spring day.
I swear the whole house and its inhabitants are in a better mood now that we've been adding these essential oils for a humidifier to our Airwasher.
Have you ever tried fragrant essential oils for a humidifier before?