You like fresh air? Live in a climate where you can't always have your windows open? Or do you refrain from opening windows due to pollution, allergens and dirt? Well, forget the windows. With the Venta Airwasher Humidifier you'll want to open your windows when you're outside to get that fresh air out of your house and into the yard. Okay, maybe that last statement was a bit silly, but I am seriously in love with my Venta Airwasher Humidifier. I received this unit for review but everything shared here is based solely on my experience.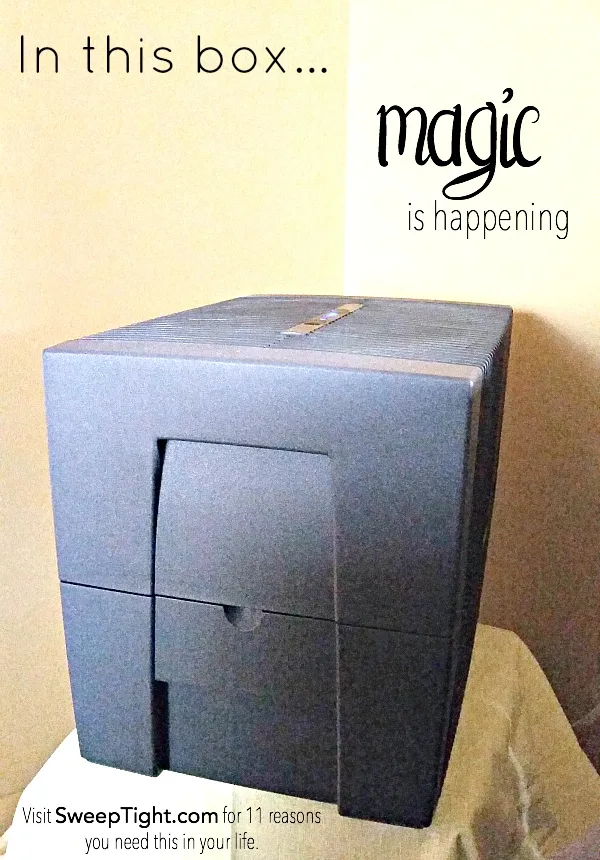 The Venta Airwasher Humidifier
As its name implies, it legit washes the air. I could come up with dozens of reasons everyone should have one of these in their home or office, but I'll give you my top 11 reasons to start:
Pure air. I don't know that I've ever known what it's like to breathe PURE air. We've always had pets, pollen or dust flying around. Now that we've installed the Venta Airwasher, the air in the house looks clean. You know when the sun shines in at that perfect angle and you can see all the 'stuff' floating around the room? Well, it's gone.
Reduce Allergies. Whether you have pets in the house, house plants with possible mold, or pollen from the outdoors, the Venta Airwasher Humidifier cleans all that stuff out of the air so you're not breathing it in.
Stop getting colds? Holy cow! Yeah, this thing even cleans germs and bacteria out the air! This is awesome for while you're sleeping. Your immune system won't have to battle what you're breathing in. It will only have to focus on what's already in your system so you'll be more likely to wake up super healthy. Plus, if your partner is sick, the Airwasher can help get all that icky-sick stuff out of the air.
100% Green Energy. The unit itself was made using green energy and recyclable materials. It is economical to run and every new version uses less and less electricity.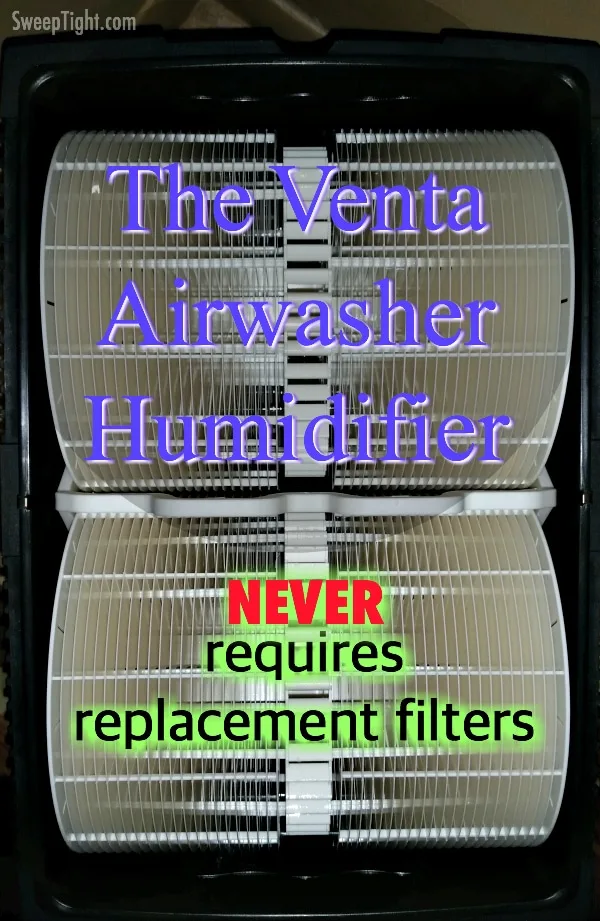 No filters to throw away. That means less garbage filling up our landfills and no added expense for replacements. (You may be wondering how on earth it works with no filters? See below…)
Easy to refill. You literally just open the top and pour the water in. It really can't get any easier than that.
Quiet. Mine is set up in the living room and I don't even notice it.
Can't over humidify. And thank goodness for that. I saturated a full room of carpeting with an old school cold water humidifier once. We had to rent a steam cleaner to suck up all the excess water and hope to all the universe that it didn't get moldy. With the Venta Airwasher Humidifier, it is impossible to over humidify because the air is only going to pull the moisture it needs out of the unit.
Good for the nose. Since it's so dry in my house right now, I'm refilling 5 gallons a day! But, thanks to this, my son–who typically gets at least one bloody nose a week–has not had one since we put in the Venta Airwasher Humidifier. Plus the air in the house just plain smells fresh.
Essential oils. For added fragrance, you can choose from 6 unique options of 100% all natural essential oils to fill your home with the scents: Vanilla, Citrus Garden, Refreshing, Eucalyptus, Winter Dream, or Relaxing.
Affordable. The price up front can be a bit much, but you'll be saving so much over time that this unit basically pays for itself in just a couple months. I haven't needed any more body lotion than normal and we've been having negative temperatures for weeks now here in Chicago. If you're getting sick less, you won't need to be buying expensive medicines to treat the symptoms. And, you won't be needing to change the filters on your furnace as often. You also won't be dusting as often so whatever dusters you use will last much longer. I'm sure there are many other indirect ways this saves money. Can you think of any?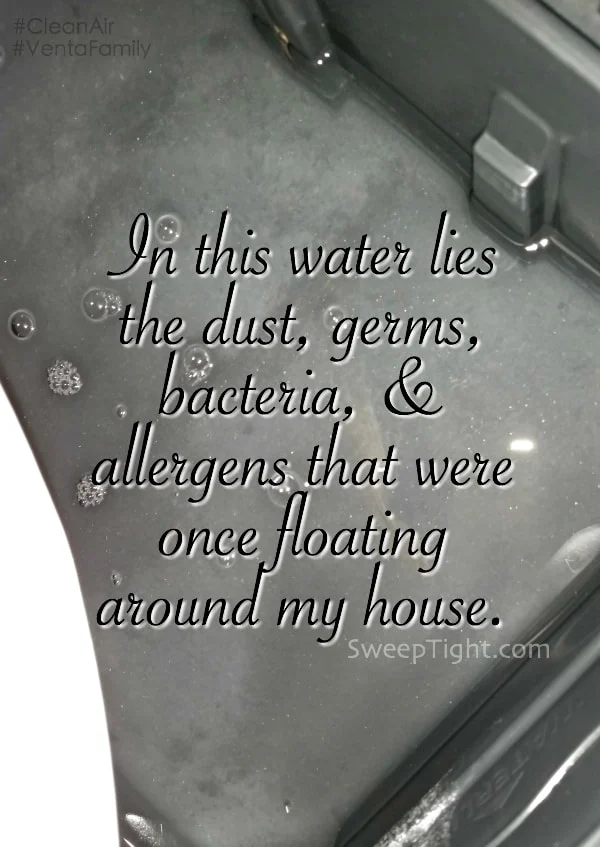 How the Venta Airwasher Humidifier Works
Watch this video and you'll get the idea better than if I try to explain it. 🙂
It makes sense that over 10,000 doctors have bought these units for their homes or practices. I'm so freaking thrilled to have one in my home!
BLACK FRIDAY DEAL!
Friday, November 25th-Monday, November 28th, get 15% off the purchase of any size Venta Airwasher. Purchase as many as you want and get 15% off each one! Use code: turkeyday2016 at checkout.
Do you need a Venta Airwasher Humidifier in your home or office?