If you're on the lookout for fast mashed potatoes that taste delicious, we've got you covered. Mashed potatoes tend to be a food that is reserved for holidays or weekends. Making mashed potatoes from scratch is a lot of work and requires a lot more time than most of us have on weeknights. I've partnered with Idahoan on this sponsored post and all opinions stated are my own.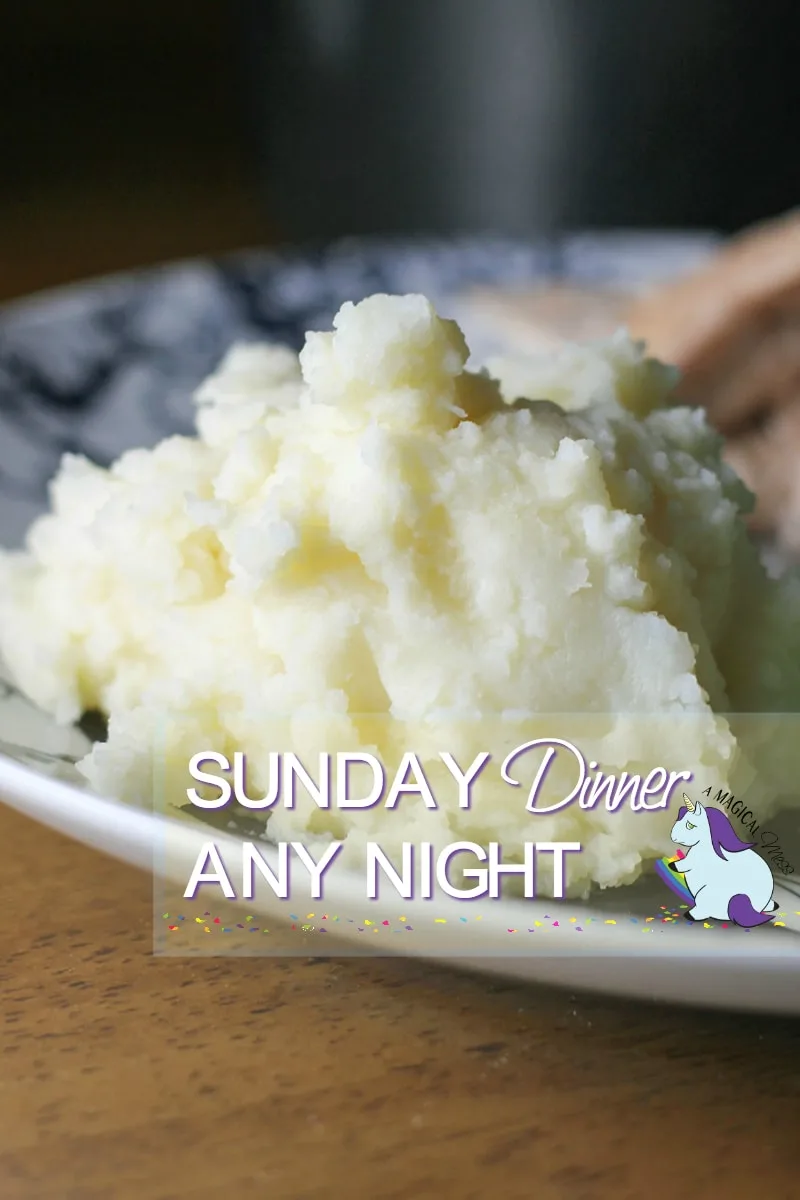 Mike's ultimate favorite meal is turkey and mashed potatoes. You know, the meal that most people make on holidays? Yeah, he requests it weekly. I am not the wife that's in the kitchen all day. I thought once I worked from home full-time, I'd have more time for dinners. Nope. If anything, I work more hours now and have less time for making dinner. Thankfully, there are shortcuts to make everyone happy.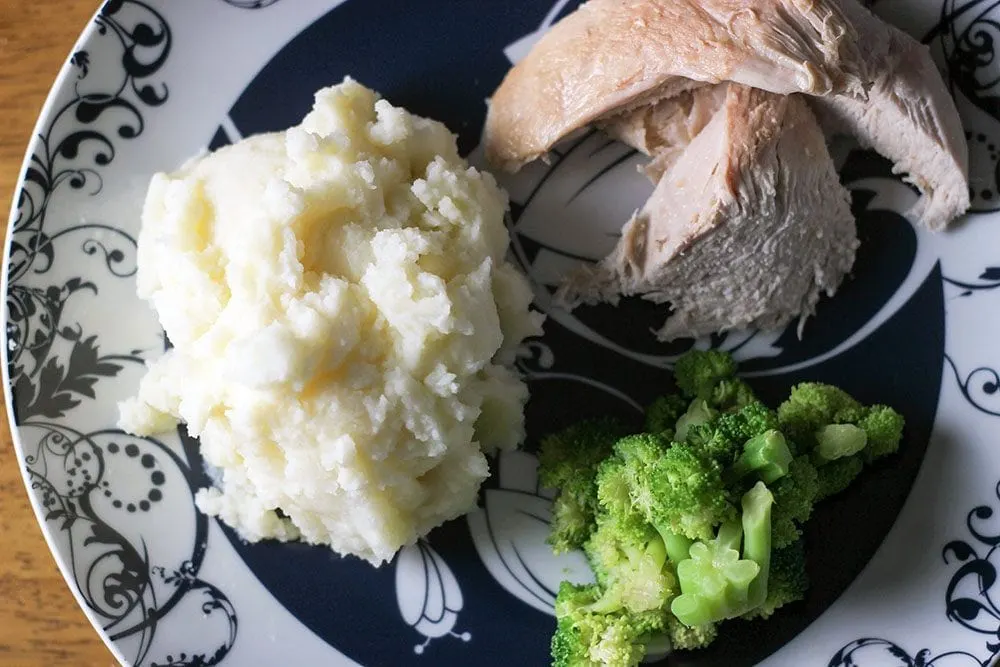 I found where to buy half turkey breasts that are ready in under two hours. I can whip one in the oven easily. Once it's almost ready, I make Idahoan Signature Russets mashed potatoes. They take five minutes and only require milk and butter. Or, even just water.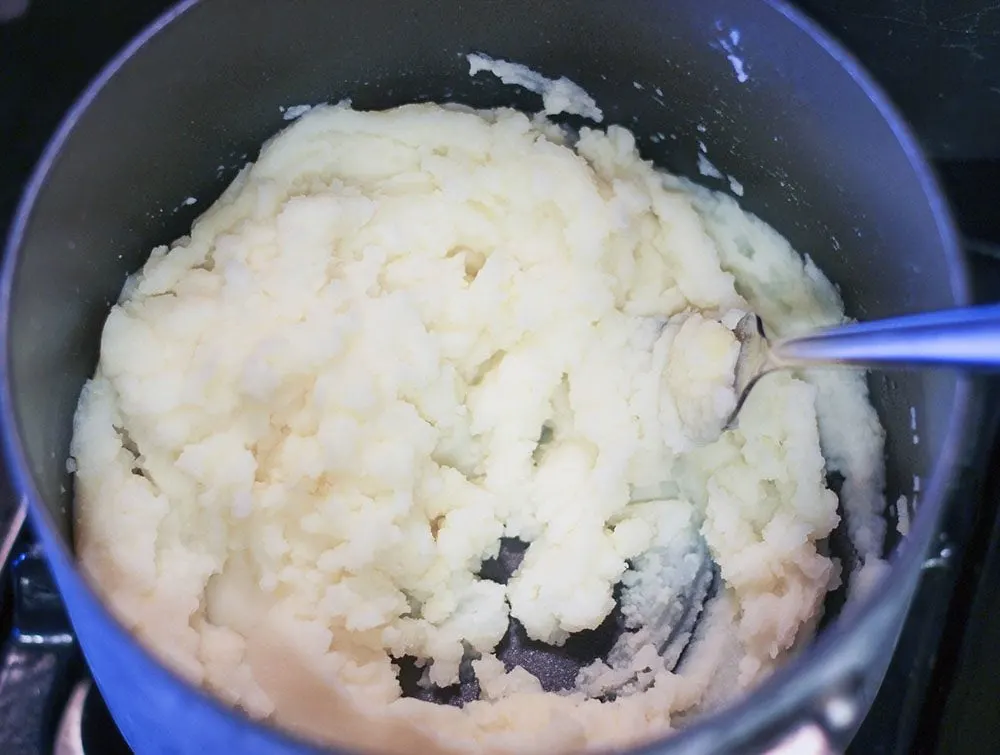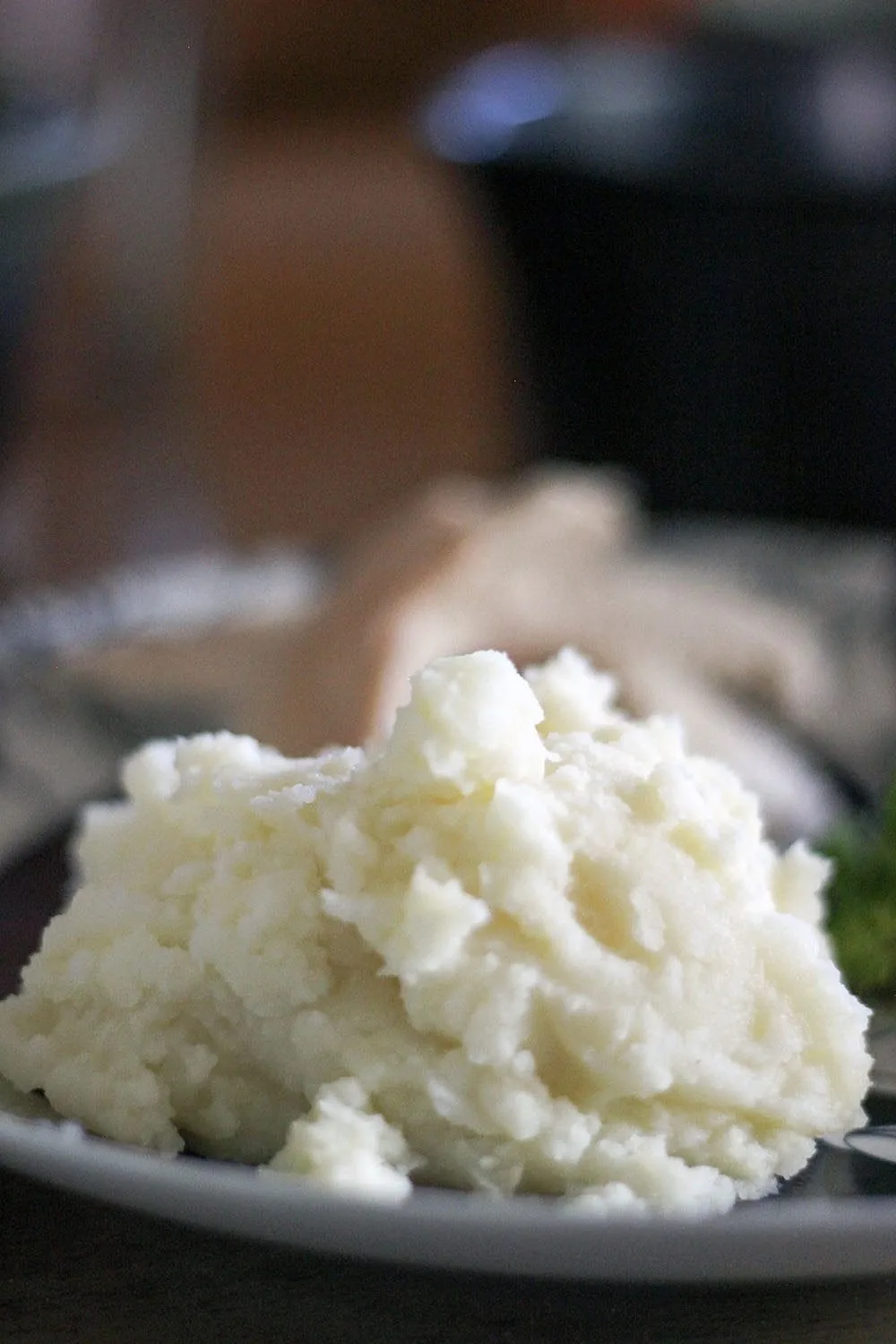 Now, if you've had packaged mashed potatoes before and haven't liked them, hear me out. I didn't tell Mike I was using Idahoan Signature Russets, so I got his honest reaction. At first bite, he asked if I used different mashed potatoes. To which I replied, "why?" He said, "Because they are fricken awesome. These are the best." That's quite a thumbs up from my stoic hubby.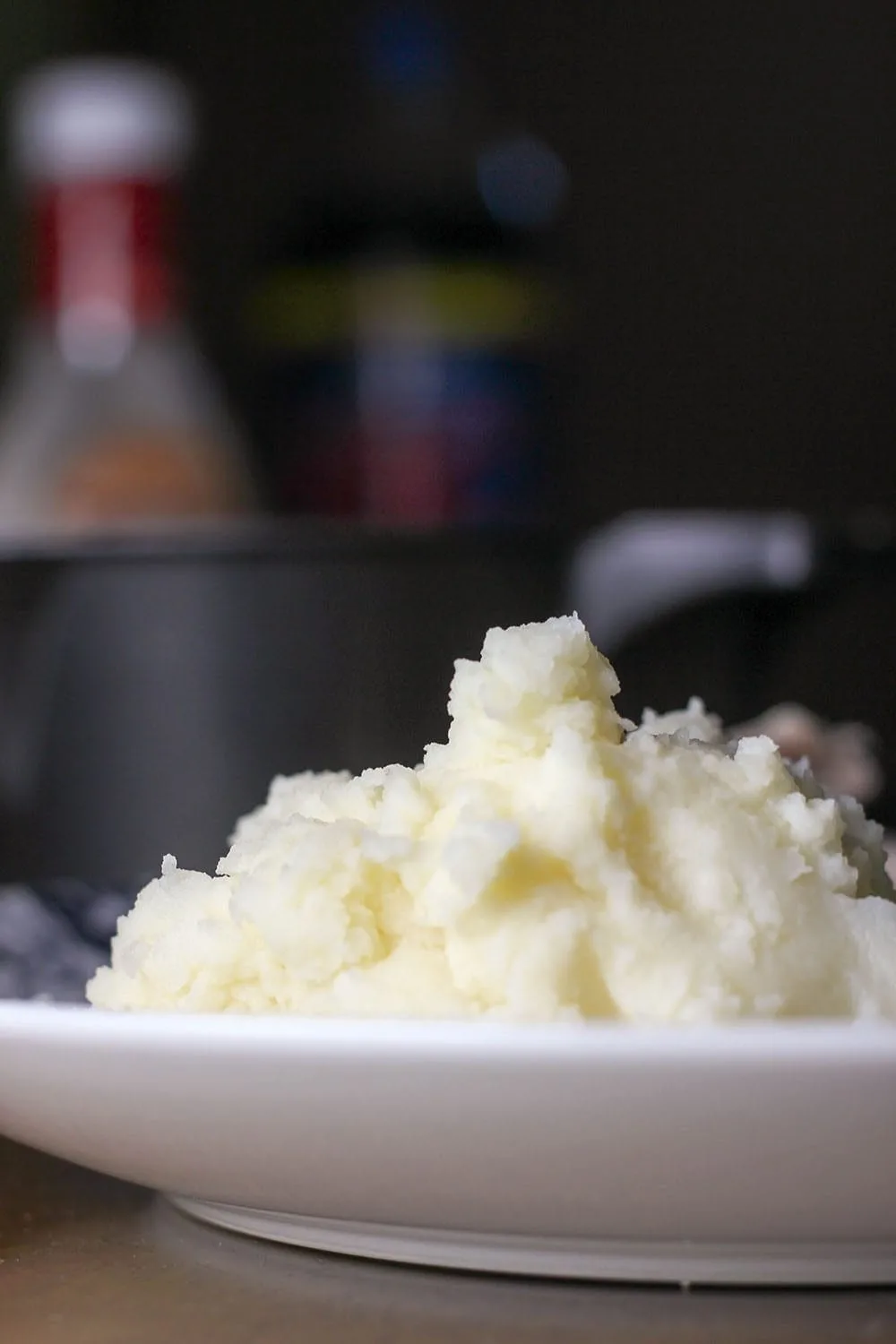 Fast Mashed Potatoes for Sunday Dinner Any Night
Mashed potatoes are a great side dish for any dinner. I serve them with a lot more meals than just turkey. Now that we found fast mashed potatoes that we both love, I am sure they will appear on our dinner table even more often.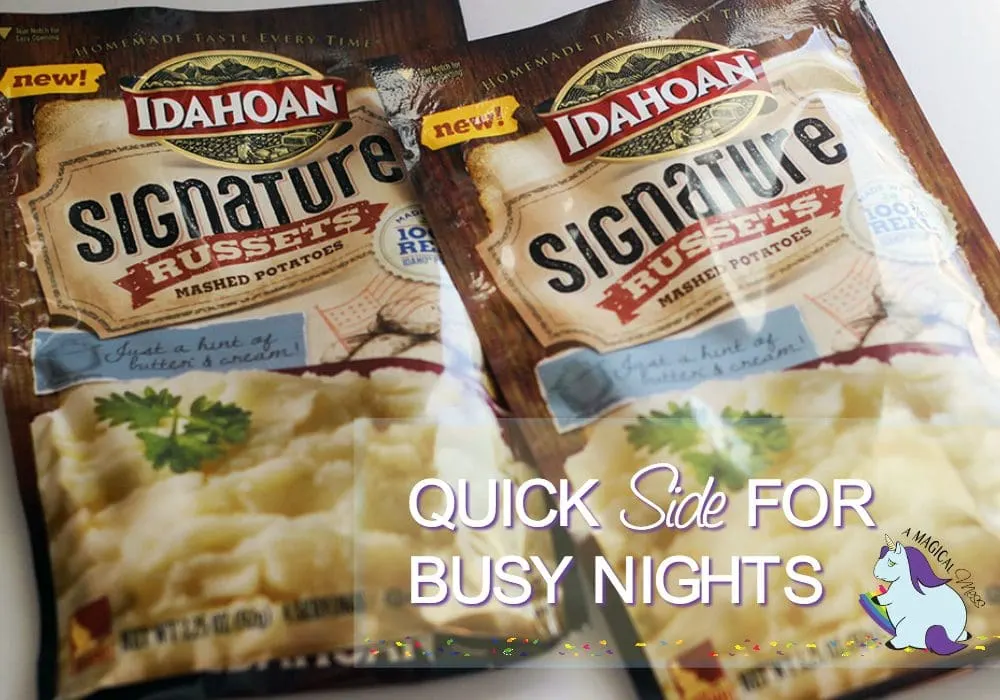 Now that school is back in session, I know moms are on the hunt for dinner ideas. The new Idahoan Russets mashed potatoes make any day taste like Sunday. Here are a few reasons why Idahoan Russets mashed potatoes are the best choice:
Grown to perfection in Idaho's rich volcanic soil.
More than six pounds of potatoes go into every 16 oz. pouch.
New proprietary processing method maintains the potato's natural flavor and texture.
Tastes like you boiled and spent a Sunday afternoon mashing them yourself.
Smooth rich flavor with just a hint of butter and cream.
Available in a re-sealable pouch, which keeps it fresh.
Find Idahoan Russets mashed potatoes nationwide in stores like Walmart and Kroger.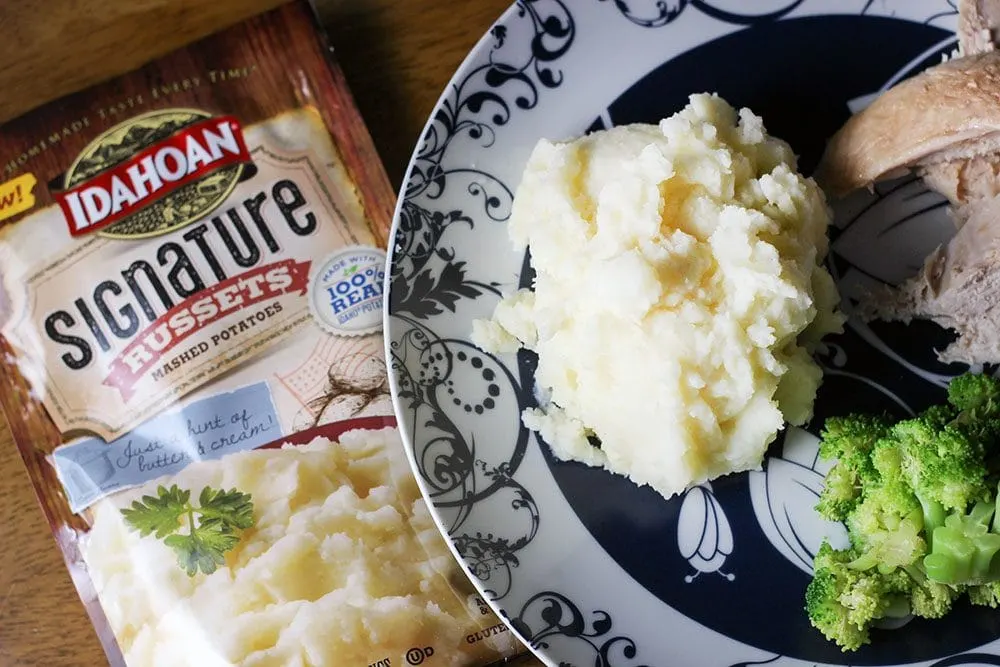 If you want to shave some time off dinner preparation without sacrificing flavor, give the new Idahoan Russets mashed potatoes a try.
Have you tried these new fast mashed potatoes? Let us know what you think!