Owning a proper blender, like the Blendtec Designer Series is something everyone should make a top kitchen priority.
Life is so busy, we all have a million excuses for not eating right. But a good quality blender can make preparing healthy meals so much easier.
Product was received for review. Affiliate links are included in this post.
Blendtec Designer Series Blender
With the Blendtec Designer Series blender, everything in the kitchen is faster, easier and just plain more fun!
Its sleek design and touchscreen display is attractive and couldn't be easier to clean. The Wildside jar is large and super easy to clean as well. Unlike some blender jars, you can fit your whole hand in there to get it really clean when washing, or just put it in the dishwasher.
The brilliance of the Wildside jar is something I think anyone that has ever used a crappy blender can understand. My biggest pet peeve was having to open the jar (on my last blender) to push all the ingredients back down towards the blade after they had bounced off and created an air pocket. Most of the time, this would have to be repeated several times and I'd still end up with chunks that didn't get blended in. The square design with the fifth side of the Wildside produces a better blending vortex.
With a much larger and more powerful motor, this blender can handle all your kitchen needs. It takes the place of many other appliances; it's a whole juicer, meat grinder, latte machine, bread mixer, ice cream maker, grain mill, coffee grinder, milkshake mixer and a blender.
I woke up this morning with the worst sore throat of my entire life. It feels like I swallowed broken glass. I opened the Blendtec recipe book and found one for Peach Frozen Yogurt. This was a great idea. 🙂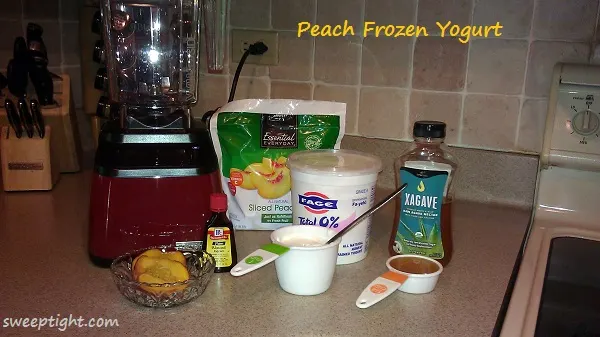 Making this took all of four minutes. My throat and stomach were definitely happy!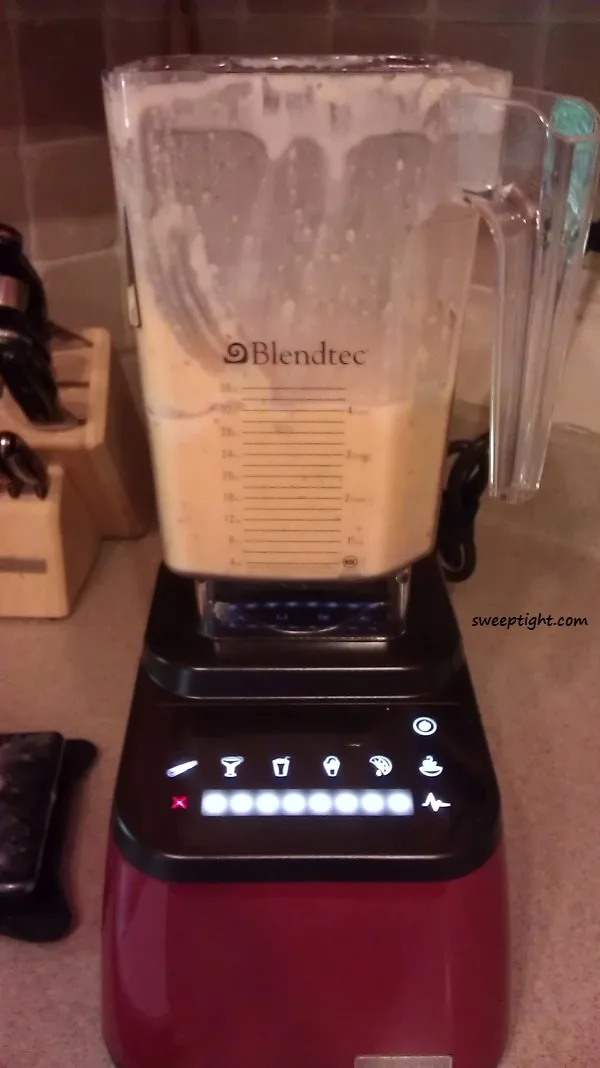 Using the pre-programmed blend cycles, this really doesn't get any easier. The blade will speed up or slow down as needed depending on what you are making. For this, I used the Ice Cream cycle. It took about 45 seconds and everything was mixed perfectly.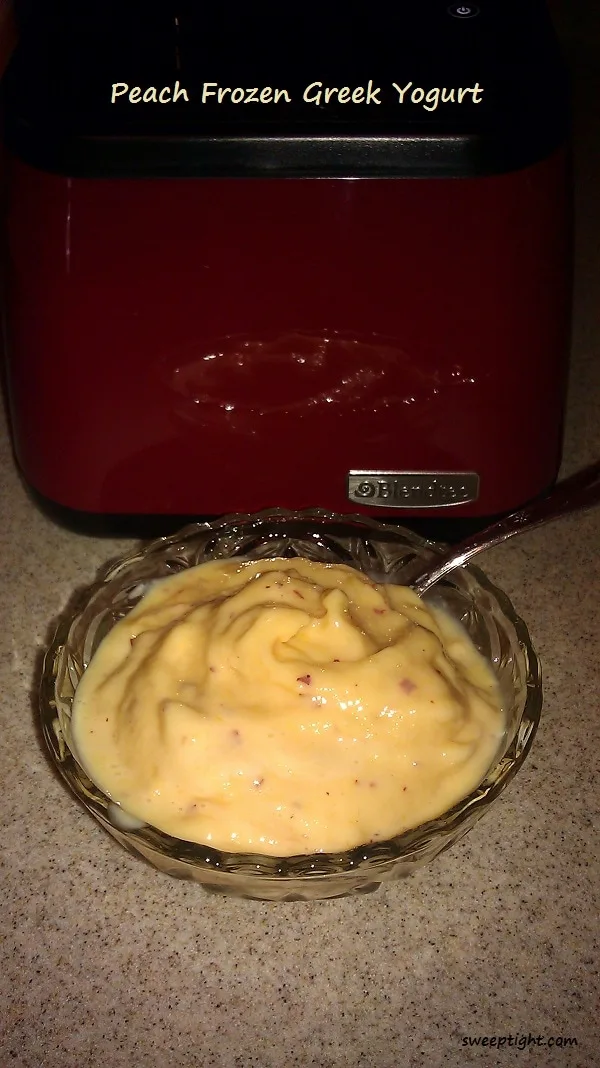 I took a quick video of our very first blend–see it at the top of this post. The Blendtec is so incredibly user friendly. Even though I was a total noob, everything turned out great.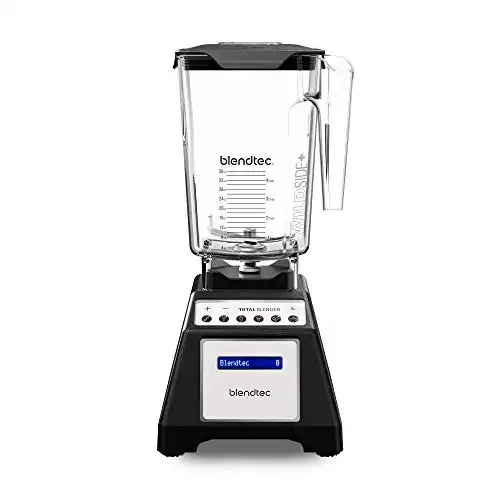 We earn a commission if you make a purchase, at no additional cost to you.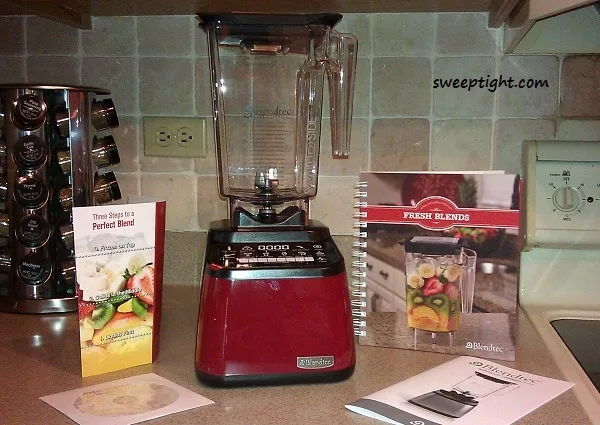 Is the Blendtec Designer Series on your wish list yet?