This is a sponsored post written by me on behalf of Chase Ultimate Rewards for IZEA. All opinions are 100% mine.
If you have a vacation fund, you probably add spending money into the equation. Well, I believe there should be extra spending money in that fund. When it comes to vacationing, couples can have a difference of opinions when it comes to what to do.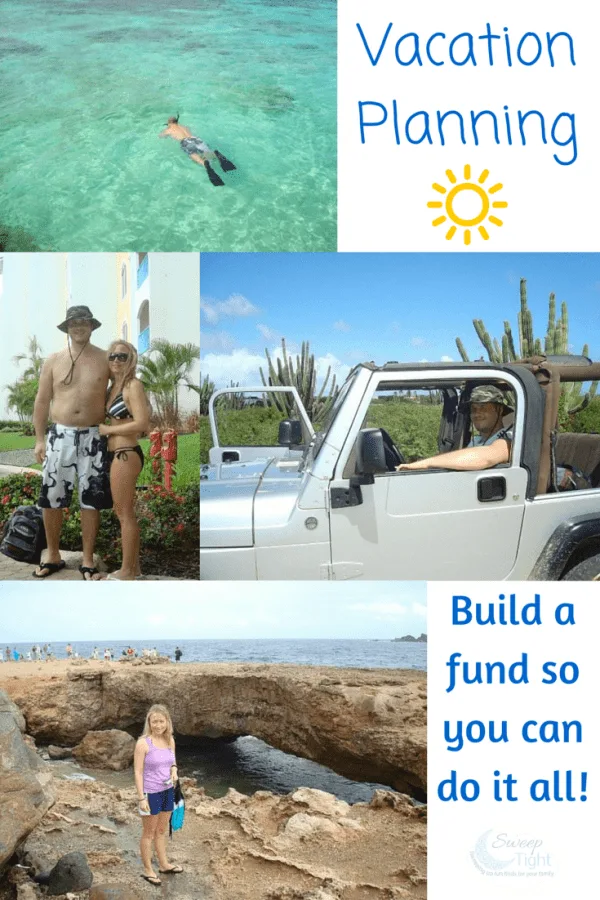 How to Add Extra Spending Money to your Vacation Fund
Mike and I haven't had a real vacation in years. It's been way too long, and we are working on changing that. When we talk about where we might like to go, and what we might like to do, our ideas can be quite different. For me, I would love to plant my butt on a beach and binge read books. I may like to squeeze in a spa visit, as well. I am all about the relaxing vacations. Mike loves to relax, too, but he also likes to do more adventurous things. It's a good thing because we balance each other out, but we need to include extra spending money in our vacation fund to cover all the bases.
Turns out, most couples are similar. Chase Ultimate Rewards recently commissioned a nationwide survey to see how men and women interpret travel goals. Seems like many couples take on different roles in the vacation planning process, and also may be a bit confused about what the other person's expectations are. According to the survey, men think us ladies need tons of romance. Men may overestimate romantic needs. Nearly half of men (46 percent) think "romantic" describes their significant other's perfect vacation, but only 36 percent of women and 39 percent of men describe their dream vacation as "romantic." I don't, guys; this girl just wants an uninterrupted nap and no cooking obligations. That's romance to me.
I know for us, Mike is awesome about doing research online to find a great location. I'll mention the most random place that won't make much sense at all. Mike will go online to quickly let me know that only wolves live there. On the flip side, I am better at finding good deals. I am definitely the saver of our duo.
One way that I love to add extra spending money towards our vacation is by building credit card rewards. The data from the survey suggests two-thirds of couples often pay for trips with their travel-related points or rewards (68 percent always or often), actively seeking opportunities to use rewards to save money.
Neither of us uses cash very often. It's pretty rare. With Chase Ultimate Rewards, we rack up rewards to help build our vacation fund. Points can be used for travel, gift cards, cash, experiences, and more. If you let the rewards build, it's an easy way to have some extra when it comes time for vacation planning.
Chase Ultimate Rewards can even help plan your trip for you. They provide curated travel content and in-depth guides for destinations around the world. There are hotel recommendations, restaurant suggestions, and even ideas for activities. It's fun for Mike and me to browse this together to help plan our dream trip.
Many couples surveyed plan to take a trip this year but disagree on some level. That's to be expected, but just remember, it's a vacation! The whole point of a vacation is to relax and have fun. Rack up rewards all year on daily spending necessities so you have some flexibility when it comes to spending. That way if someone wants to go on a four-wheeling excursion while the other goes shopping, both can have their way.
Do you have a vacation fund? Do you factor in extra spending money?