This post is sponsored by Lexington Law.
There's a chill in the air and brightly colored displays are starting to appear along your town's roads. It's holiday season and there is no shortage of reminders that spending is on the horizon. Before heading to your local mall or online store, there's a first question to consider: What is the overall health of your finances?
A credit wellness checklist might sound like a daunting to-do, but it's vital to ensure your New Year celebrations are experienced without the worry of bank and credit card balances.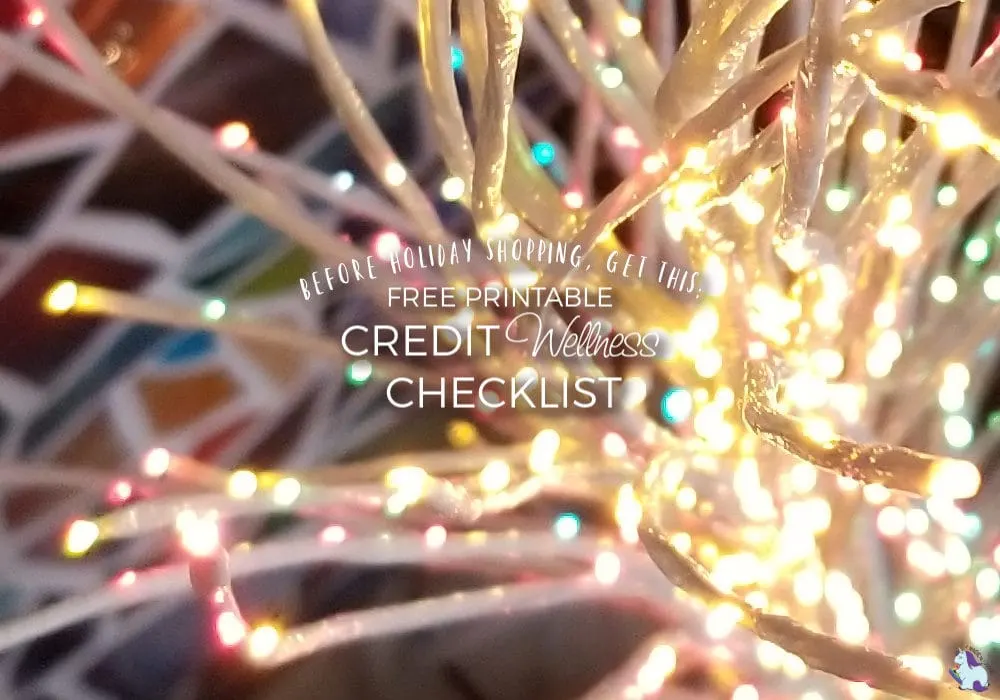 Credit Wellness Checklist
Planning for your holiday purchases begins with producing a credit wellness checklist. The list should include an assessment of your current financial state, how you'll manage credit card purchases, and what you'll do to ensure your savings and retirement aren't affected by a heavy spending period.
Assessing your current finances means so much more than checking available balances. You may be unaware of suspicious charges, which could negatively affect your credit score and, ultimately, make your New Year planning a complete disaster.
Check your credit report for questionable items and get those red flags addressed immediately. The professionals at Lexington Law are ready to help clean up your report and get you back on the road to healthy credit history. Addressing this issue now will help give you peace of mind into the new year.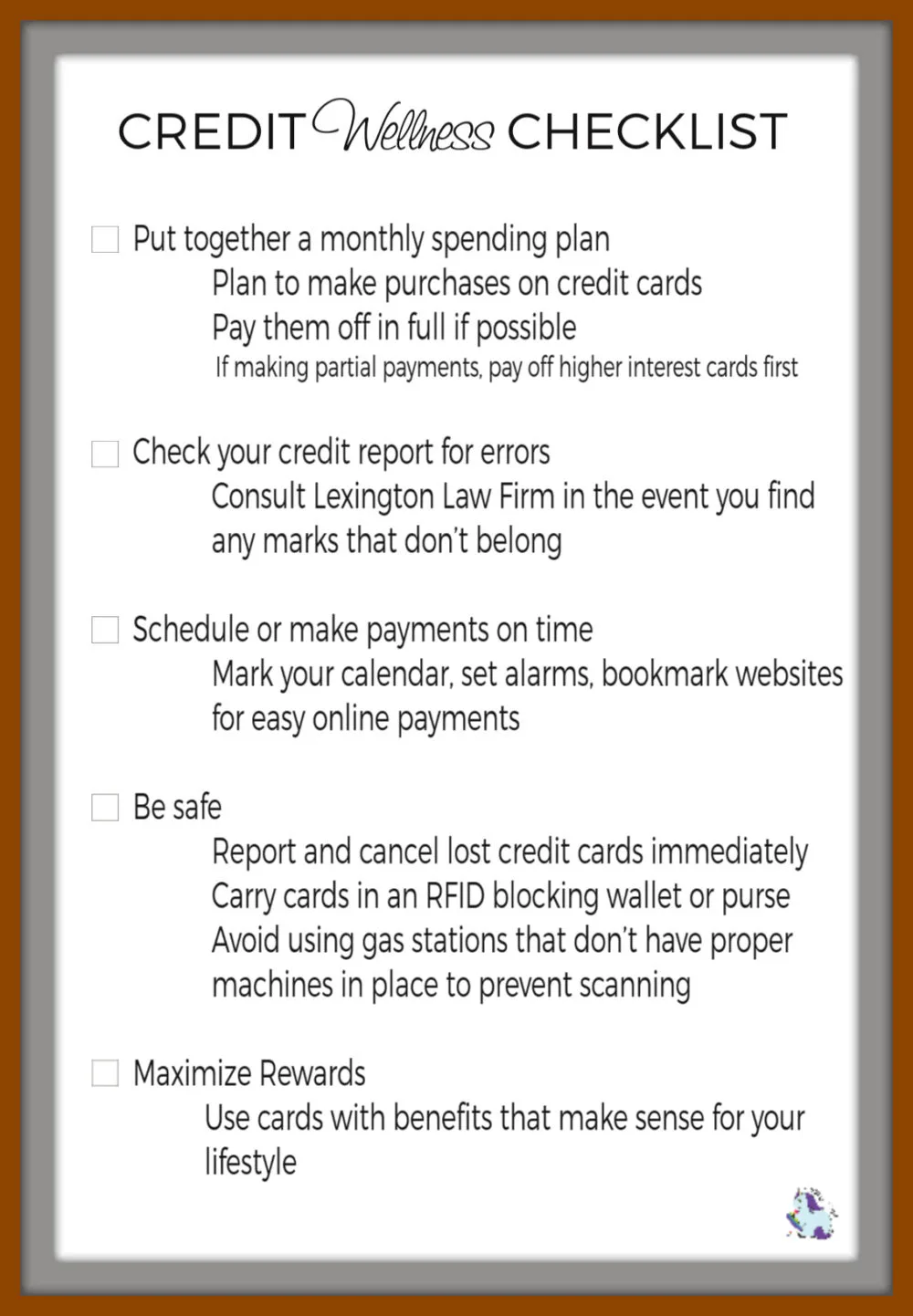 Speaking of that spending journey, your credit wellness checklist needs to include how you'll spend, and a solid plan to pay off any debt you accumulate. As we've discussed in earlier posts, paying off your debt in a timely manner contributes to a higher credit score, increasing your opportunity to secure loans and lower-interest credit cards.
Safety First
Safety is also a major concern during this high traffic time. Your account information should be used carefully online and even in person. I highly suggest purchasing a RFID blocking wallet or purse to avoid scanners that can nab your information without even making contact!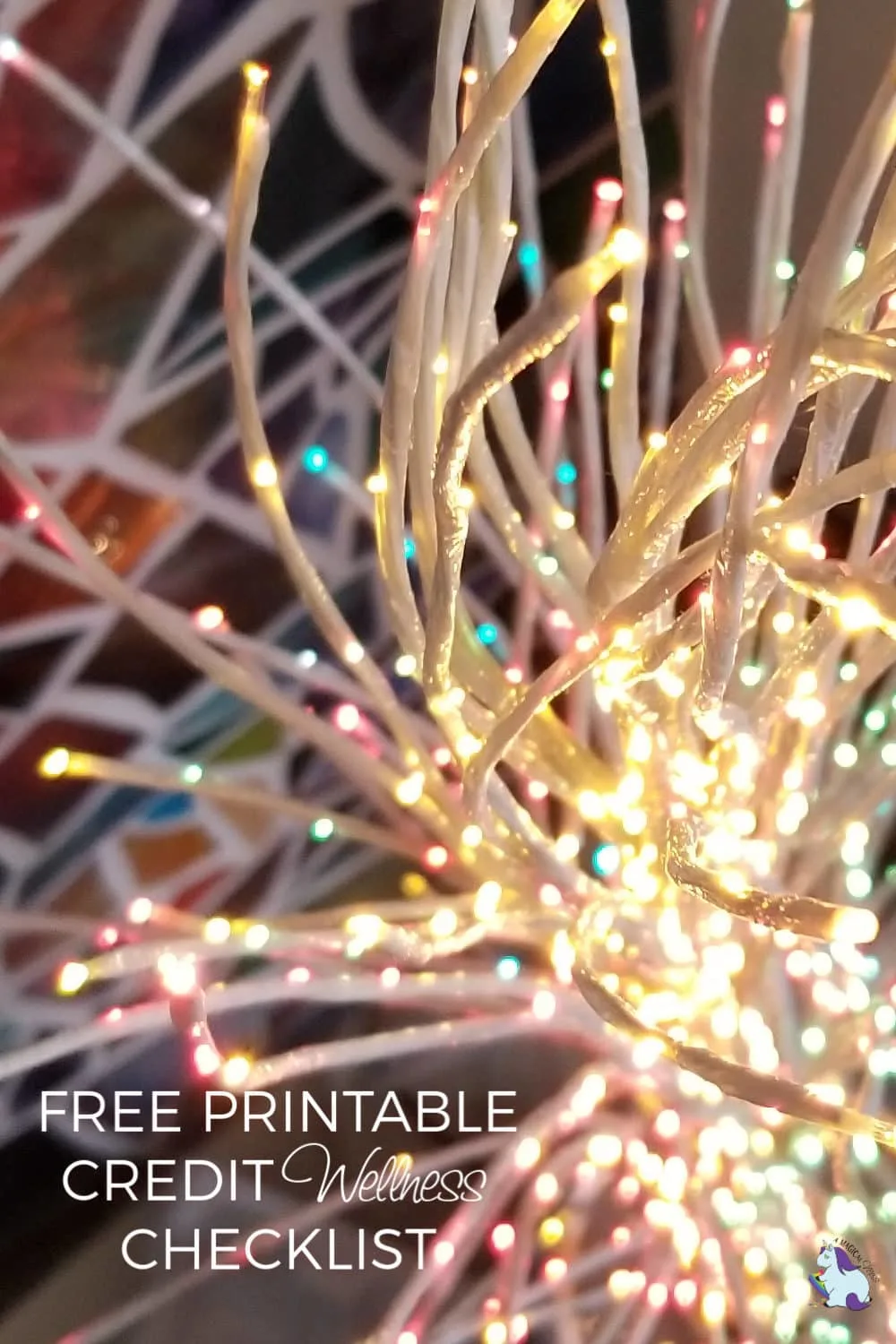 Merry Everything!
'Tis the season for joy, gratitude, and generosity. So, let's take a break from all the negative things that go wrong or hurt your credit score for a minute. Instead, let's acknowledge the fun that can be had when using your credit cards wisely.
If you plan ahead and know your budget for holiday spending, use your credit cards for every purchase! Utilize rebate sites, coupons, and your card's rewards to maximize every penny. If you strategize in advance, you can take advantage of these perks in tandem and get a lot for your buck.
Be sure to pay off card balances in full so you don't have to pay interest on your holiday gifts purchases. In fact, look into what rewards your credit cards have to offer—you may be able to get your gifts with just points.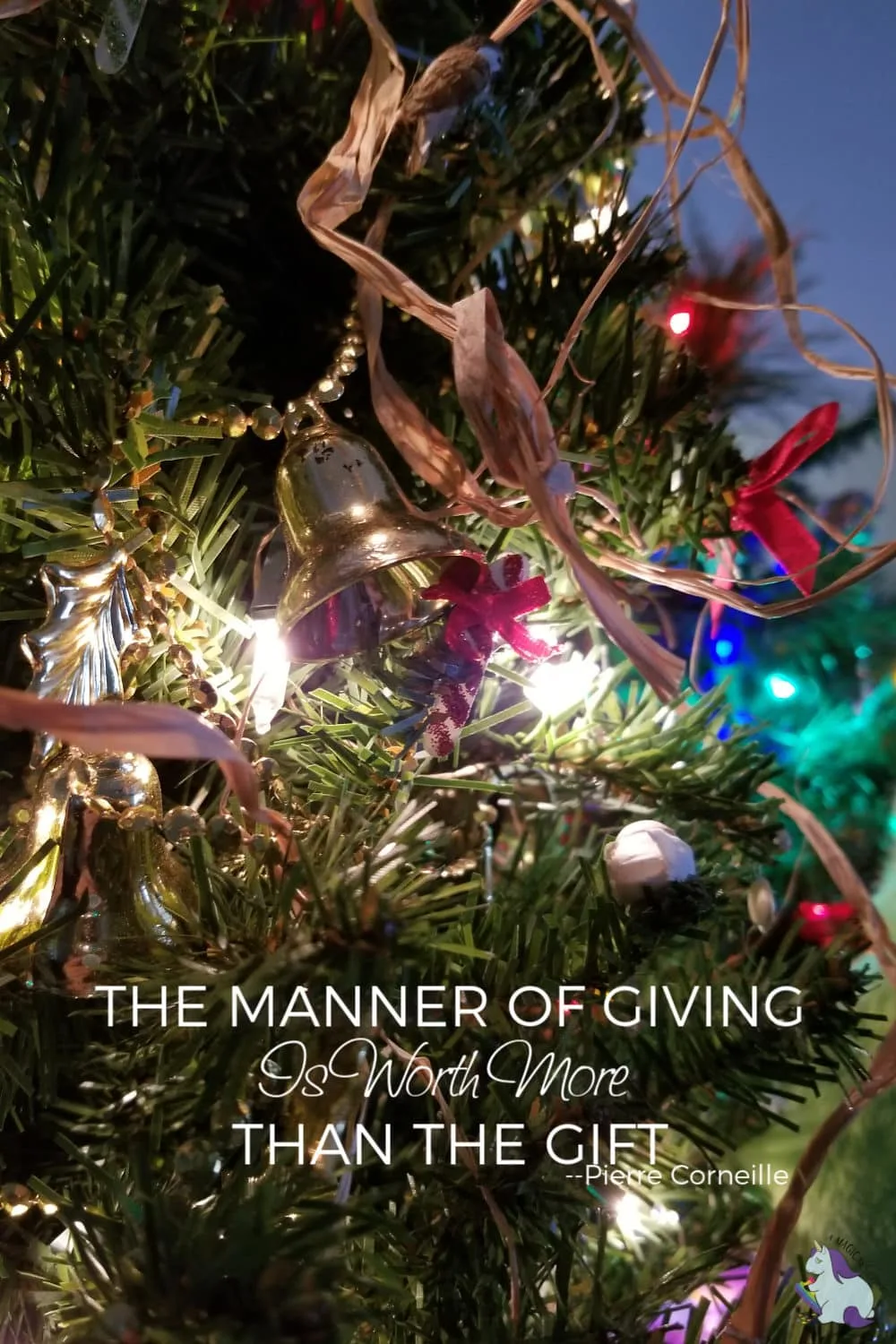 Opening New Accounts
If you're looking to open a new account or two, be sure to do so with purpose. Store cards can offer impressive benefits and incentives, especially around the holidays. However, make sure you choose wisely. If you open too many accounts in a short time space of time, your credit score will take a hit. You should also plan to keep these accounts to build a long credit history, so choose to open accounts in stores you plan to visit frequently.
Along with those other new year's resolutions, include starting the year in a healthy financial position. However, if your credit report needs some help, don't be afraid to begin the process of credit repair. A strong credit score is a gift that keeps on giving throughout the year.
If you'd like to print this credit wellness checklist, click here for the printer-friendly PDF.
Read next: 5 Credit Myths Debunked