As a suburban girl to the core, I was shocked to discover this hidden gem just outside of Chicago. I've stayed in my fair share of downtown Chicago hotels, but the Oak Brook Hills Resort, located just thirty minutes west of downtown, remained unknown to me until last week.
I was invited to their property transformation reveal, and given a certificate for a free one-night stay! Everything shared here is based on my own opinions.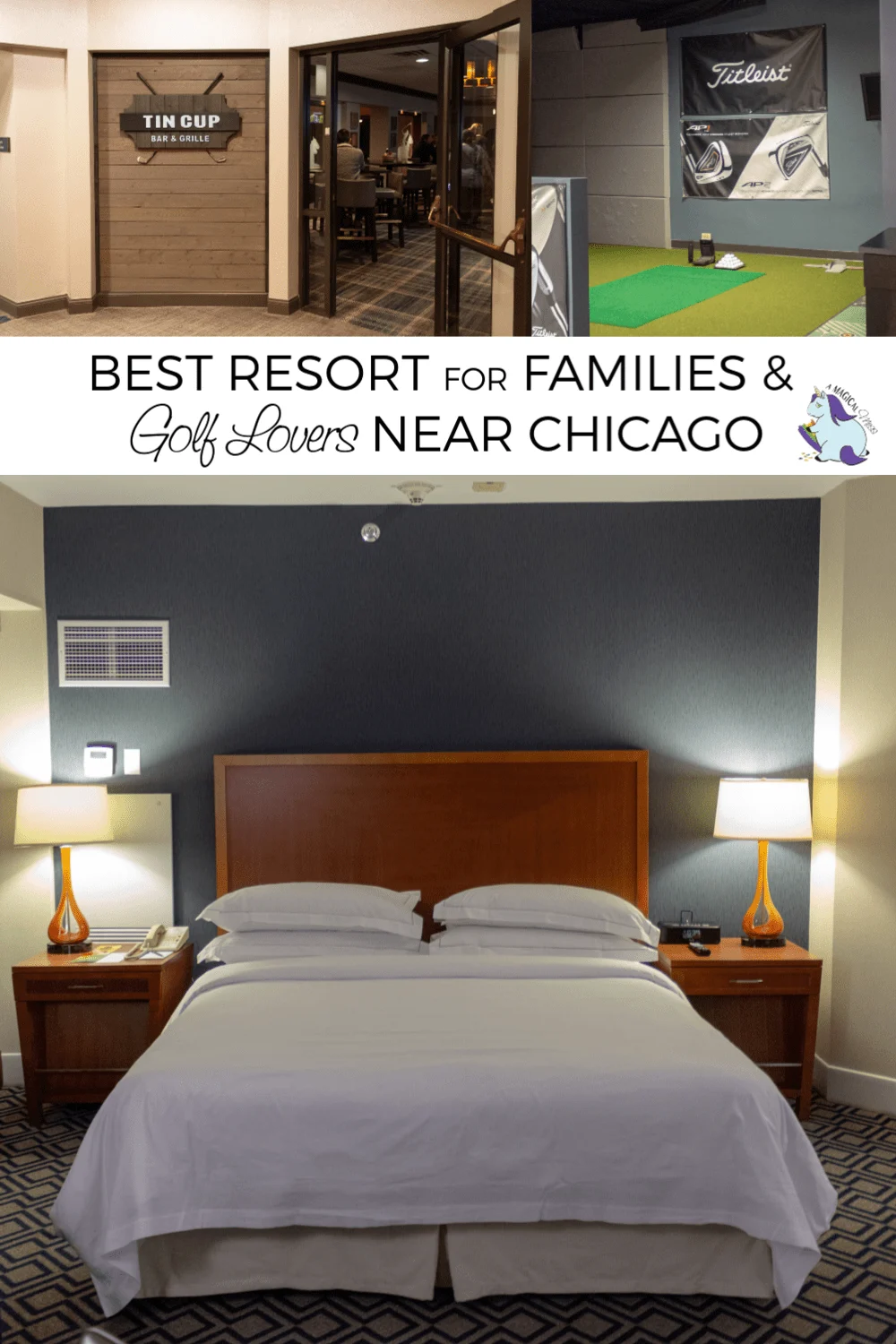 Oak Brook Hills Resort
Location
When you're looking for a true getaway vacation or staycation, escaping those congested city limits is preferable. The pet-friendly Oak Brook Hills Resort is located on 150 acres of expansive green. The property's award-winning golf course is also a Certified Audubon Cooperative Sanctuary, which helps support environmental protection efforts.
Nature lovers can enjoy a stroll around the resort's stunning lakes, then come back for afternoon tea with honey harvested from their own beehives!
B. – B. Local B. Fresh B. Seasonal
The farm-to-table restaurant, B., is aptly named since 100,000 bees make their home on the property. The honey theme is found across the menu, and produce for their wonderful dishes is sourced from the chef's garden.
During the garden's off season, food is purchased from small local farms. I am buzzing with excitement to sample the creations coming from this kitchen.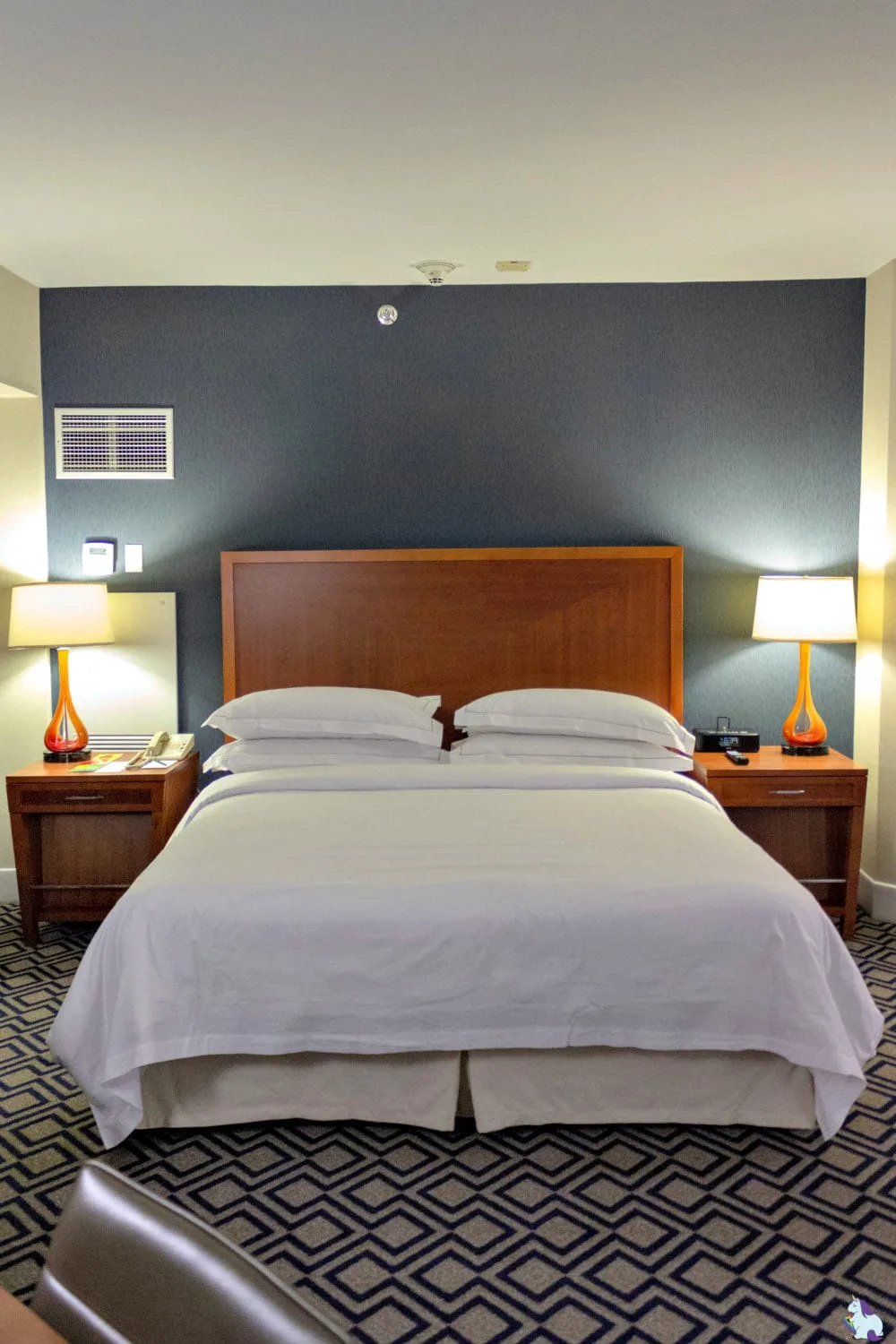 Special Events
From weddings to Fourth of July celebrations, the property has wonderful options and amenities. Be sure to check their special events calendar often, especially if you're a local. I know where we'll be enjoying fireworks next year for the Fourth!
The village of Westmont overlaps the property and their fireworks display is set up on the Oak Brook Hills Resort Golf Course, so the display has evolved into a full festival. You can get a ticket for the "Best Seat in the House," lean back in an Adirondack while sipping prosecco, and nibble off a charcuterie board as the sky explodes with light and color.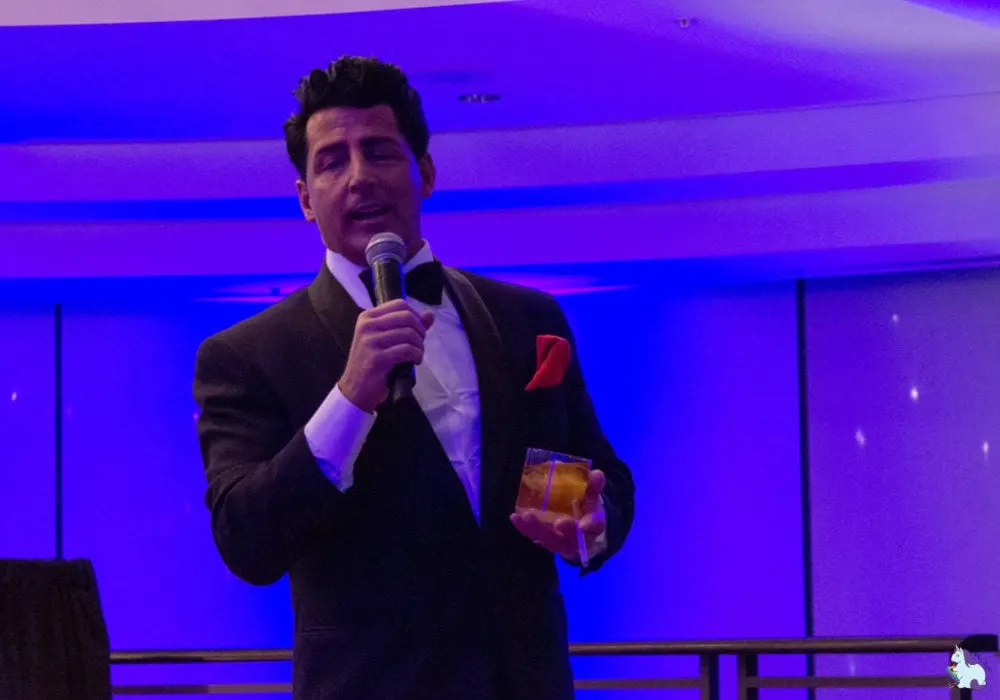 If you're looking to make plans for New Year's Eve, we got a sneak peak of the entertainment you'll enjoy. Talent is brought in from Las Vegas to ensure your celebration is one to remember.
The Renovations
After an extensive three-year rebuild, you'll find the most updates in the resort's spacious guest rooms. Those improvements include a gorgeous, new color scheme across the carpeting, furniture and window treatments, ceramic tile in the entryways, and barn-style sliding bathroom doors. The back-lit mirror immediately caught my attention–it provides perfect lighting for applying makeup.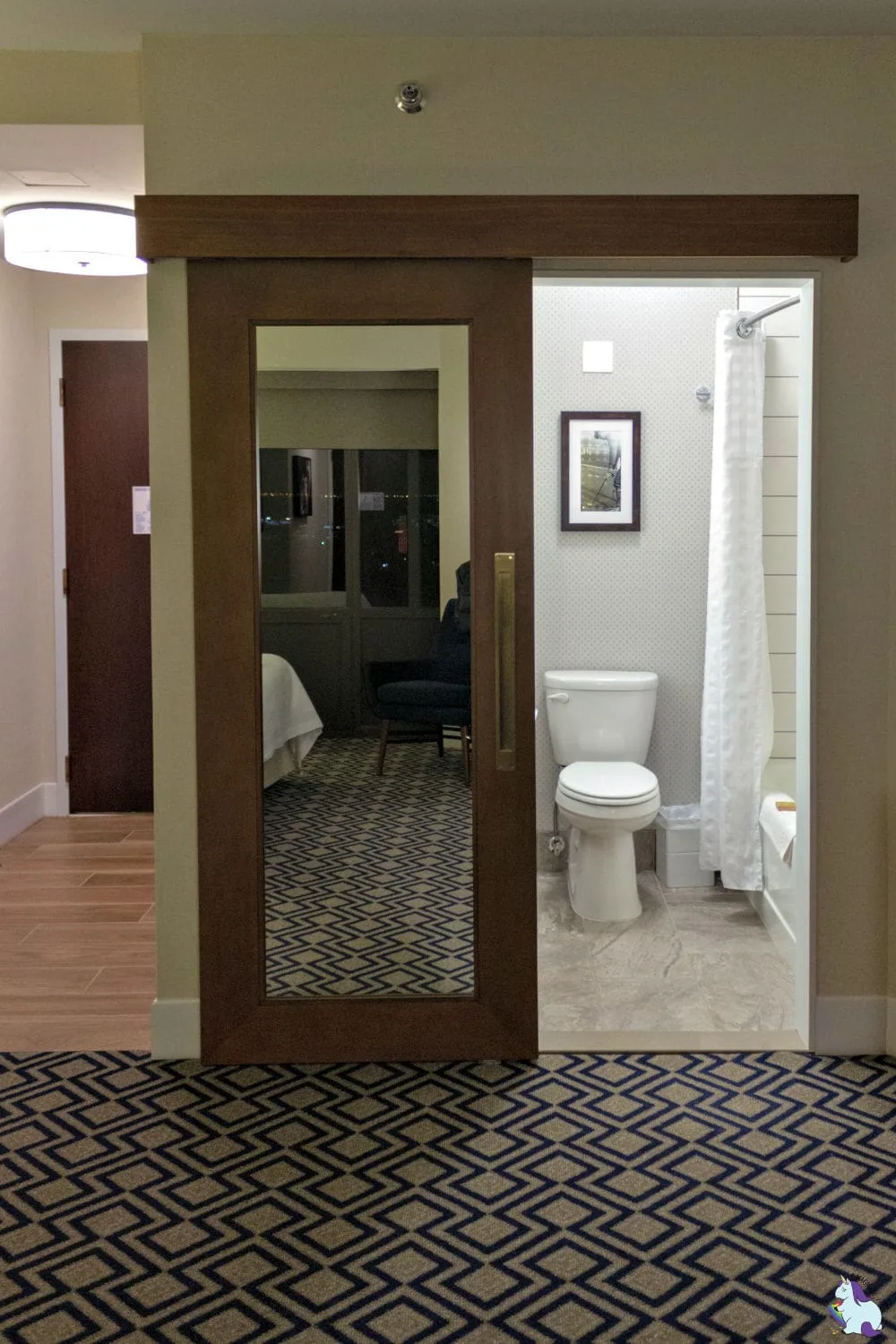 All of the 348 rooms and 38 suites offer free wi-fi, a Keurig coffee maker, fridge, and large flat screen televisions. The wonderfully plush bedding will keep you cozy and comfy after a full day of fun activities.
Speaking of activities, the Brookfield Zoo, Morton Arboretum, Chicagoland Speedway, and Oak Brook Shopping Center are just a few miles away.
The nearby mall has 160 upscale stores for some vacation shopping! If you haven't seen the trolls at Morton Arboretum, yet, pack your walking shoes! These gigantic wooden sculptures are definitely worth the hike.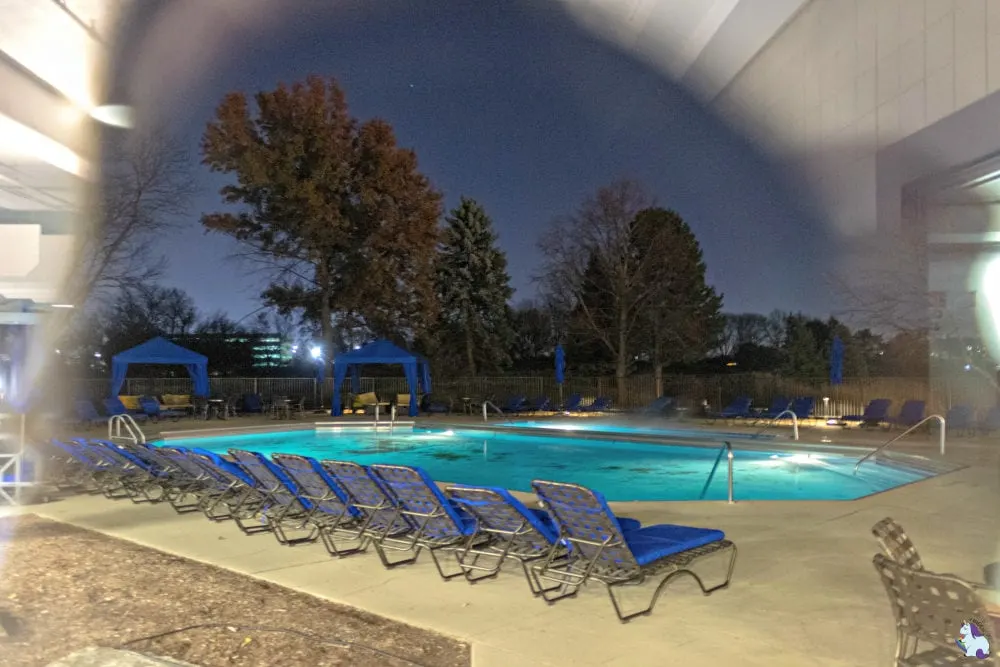 If you'd prefer to stay on site, there are plenty of opportunities to keep you active or get you completely relaxed. In addition to the golf course, there is indoor golfing, an indoor and outdoor pool, spa, fitness center, and sauna.
The outdoor hot tub was still open while we were taking our tour and I found myself pressing my face up against the window like an excited child. Hotel pools always provided the most fun when I was growing up!
Are you ready for a getaway to Oak Brook Hills Resort?