Outback Steakhouse has now made it even easier to plan a night out. As an Outback Bestmate, I have been compensated for this post. All opinions are my own.
Outback is always working to improve the customer's experience. I was able to see that firsthand during our trip to the Outback Headquarters in Tampa. This new Click Thru Seating option is just one more way to accommodate the customer.
Click Thru Seating Option at Outback Steakhouse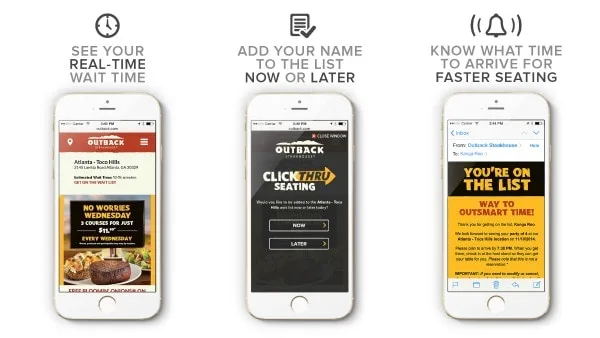 When I mention Outback Steakhouse to Mike, he immediately gets a ferocious craving for a Bloomin' Onion. It kicks off an urgency to get to Outback right away.
It can be disappointing when you arrive ravenous, only to be told there is a 40+ minute wait. This is where Outback has nailed it. They have created a solution to the waiting problem.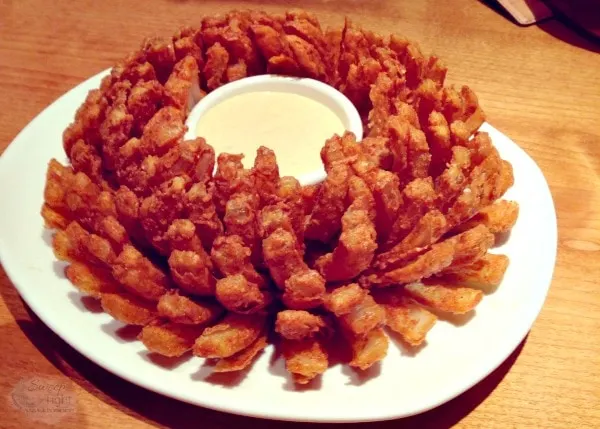 Outback recently did a survey asking consumers about their typical wait time at restaurants across the country and found that, on average, Americans have waited nearly 40 minutes to be seated at a restaurant — which is more time than it takes to cook and eat an entire meal.
By using Click Thru Seating on Outback.com, it allows guests to access wait time information for their local Outback Steakhouse.
Guests can add their name to the list before they arrive, which helps hungry mates get seated faster.
>>> Drool at Outback on Facebook, Twitter, Pinterest, & Instagram. <<<
During the holidays, most people have a to-do list a mile long. Outback's survey showed that Americans wish that there were 4 more hours per day.
Click Thru Seating won't add hours, but it can help save them. This new feature can help you spend less time in the waiting area, and more time doing, well, whatever you want!
Patience is not a virtue of mine. I get a little twitchy when there's a long wait at restaurants.
We aren't ones to sit at the bar and drink while we wait for date night dinner, so I really appreciate this new option. Just one more reason why Outback Steakhouse rocks!