The Ex Voodoo Knife Holder is truly a unique statement piece. What I first thought was strictly a novelty item, turned out to be a high-quality knife set with some flair. I was sent units for review purposes. All opinions are my own.
The Ex Voodoo Knife Holder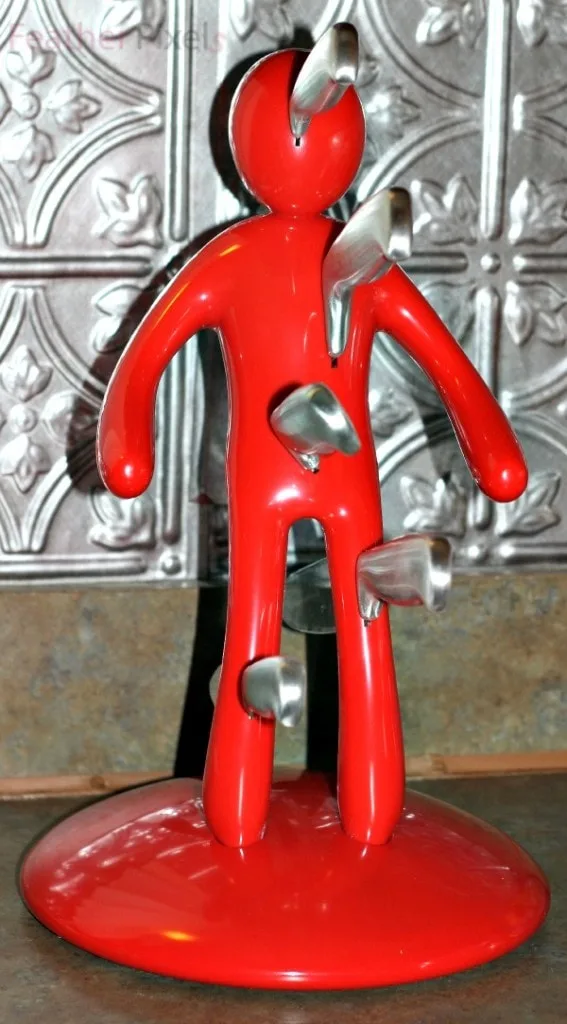 I have always been drawn to unique items for the home. Any of my friends can verify this. When I moved into my first place, I blew all my money on a light-up fish tank table. I was sleeping on the floor, but my table was badass. I was young, and this table was not a good decision, but my point is, I appreciate unique home decor.
Being happily married, with no remaining bitterness toward any exes, we probably aren't getting the full therapeutic value that the knife set has to offer, but we love him. Mike lets out a small chuckle every time he goes into the kitchen and says, "he's awesome."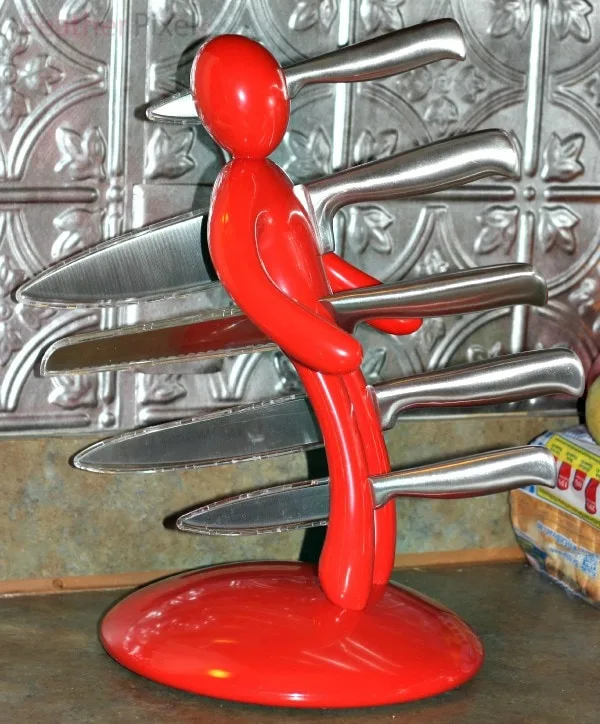 Raffaele Iannello, an Italian designer, created The Ex Voodoo Knife Holder. His products are manufactured, and distributed worldwide by RICSB, a New York-based company that specializes in designer products of all kinds. Raffaele Iannello is a noted designer in Europe, and he creates various products. Born in 1974, he has established himself in Italy as one of the finest young designers in Europe. Like most designers, Raffaele Iannello takes his designs quite seriously while adding both the elements of humor, and tongue in cheek qualities in each product as well as an innovative style.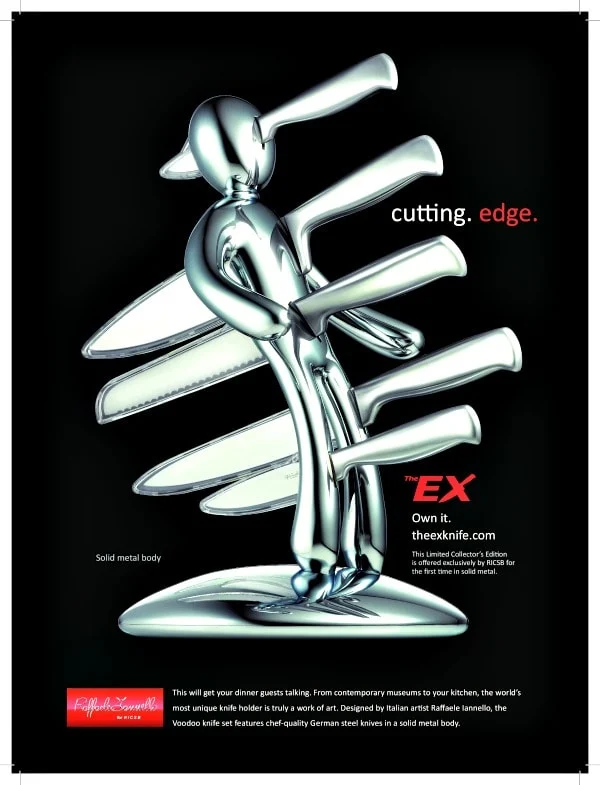 These days it's quite common for people to have divorce parties, or celebrate a breakup. It's all a coping mechanism for hard phases in our lives. Humor can be a great distraction during hard times. Getting together to laugh with friends and then coming home to stab your knife holder sounds like a perfectly healthy way to handle a breakup. 😉
The Ex has been featured on a number of news outlets including The View, NBC's Open House, The Rachel Ray Show, The Today Show, and numbers NBC, ABC, CBS, and FOX affiliates across the country.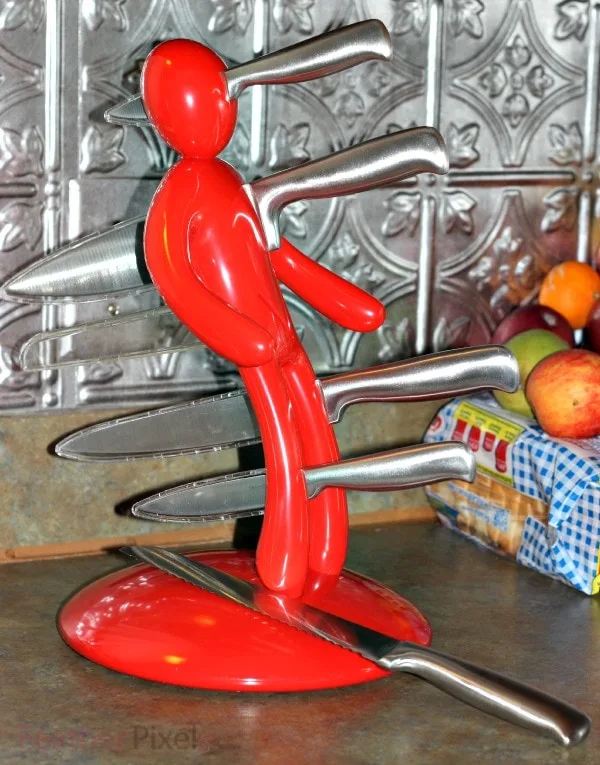 The knives are high-quality and insert into plastic sheaths for protection. You don't have to worry about exposed blades hanging out the back. This piece is a fully functional knife holder for anyone. I can't say it fully fits in with our kitchen decor, but that doesn't matter to me. Ever since our house was broken into, I don't mind looking slightly insane.
The Ex comes in several colors, and they have other cutting-edge products as well. If you know a recently single person who is going through a rough time, this will make a great gift for them!