My house is quite possibly the dustiest home around. With numerous humans, pets, and chaotic schedules, cleaning isn't as high on my priority list as it should be.
However, transforming this abode into a healthier home sure is. I am proud to be a 3M-sponsored blogger, and as part of my responsibilities, I get the opportunity to evaluate 3M products. Opinions are my own and additional products used in this project were selected by me.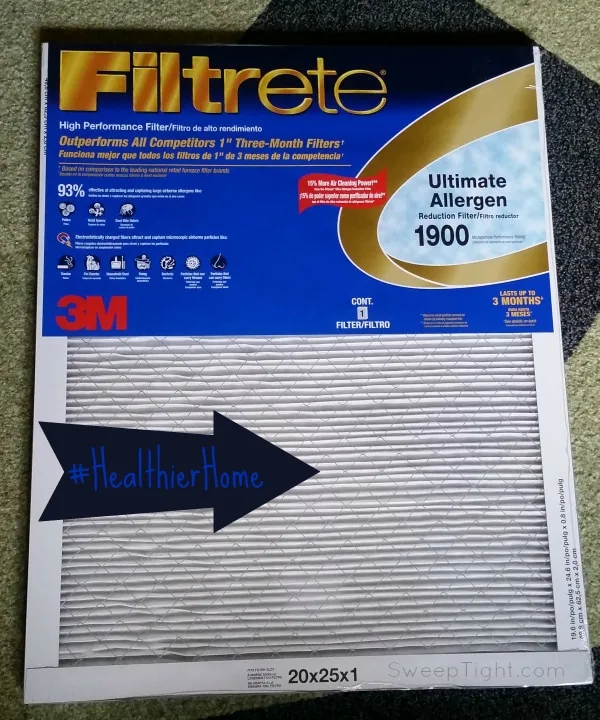 Step Into a Healthier Home
The first giant step I have taken to create a healthier home is changing our completely disgusting whole house air filters. As you can see, this was much needed.
I can only imagine how many allergens are NOT getting filtered by this wretched mess.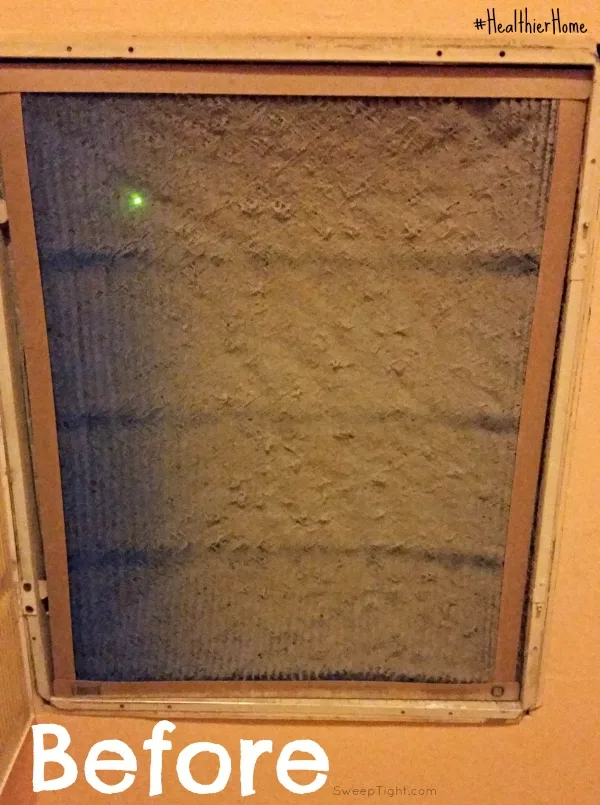 After carefully–and I mean like ninja-careful–removing the dusty mess you see above, it felt so good to replace that filter with a Filtrete Healthy Living Ultimate Allergen Reduction Filter MPR 1900.
I feel confident that this filter will capture particles and potential allergens more efficiently and for a longer period of time.
The MPR 1900 is effective at capturing 93% of large airborne particles such as dust, pollen, and mold spores from the air passing through the filter.
It also attracts and captures microscopic allergens like pet dander, smoke, household dust, and microscopic particles that can carry bacteria and viruses.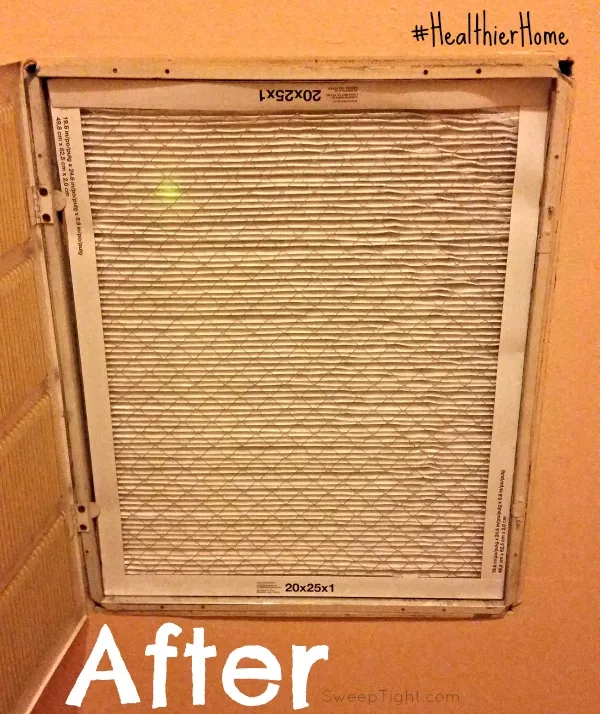 I'm not wasting another minute. There is no need to wait for the new year to start making positive changes around the house.
Ben has such horrible asthma and the kids and I all suffer from nasty allergies. Anything we can do to create a healthier home will only make us happier and more productive. Plus, if I can get away with dusting less often, that's always a huge bonus.
Whether you are doing winter home maintenance or preparing for the cold and flu season, changing your filters regularly is key to helping your system (home and body) run efficiently because a dirty filter slows down airflow and makes the system work harder.
More Home Cleaning Posts:
For more information on Filtrete products, follow them on Facebook and Twitter!