There just happened to be a Groupon for the Omni Bedford Springs Resort on sale a couple weeks before we left for our #MFRoadTrip. Driving from Chicago to the East coast, I knew we'd need to stop somewhere in between, so I looked up this gorgeous resort in Pennsylvania. I was able to get discounted media rates for our stay, but all thoughts and opinions shared on this blog are my own.
Family Fun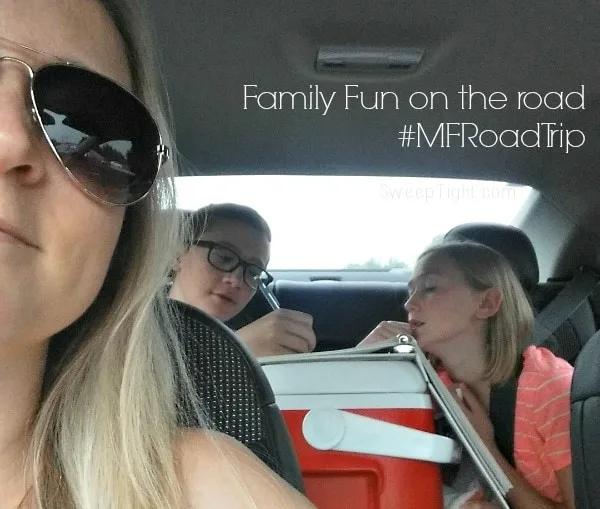 The drive was long but we had tons of fun. My road trip printables turned out to be a major success. After about 9 hours on the road, we arrived at the Omni Bedford Springs Resort, nestled in the Allegheny mountains.
Adam–aka Boop–was gasping at every turn. (His dream is to BE a dwarf and mine into a mountain. He kept exclaiming that every rock face was a new favorite.)
I wish I could have captured our reaction once we turned onto the road where the resort is located. Our jaws dropped and the four of us all literally squealed. The expanse of this insanely gorgeous estate is overwhelmingly beautiful. Even with my widest angle lens, I could not capture this place with justice.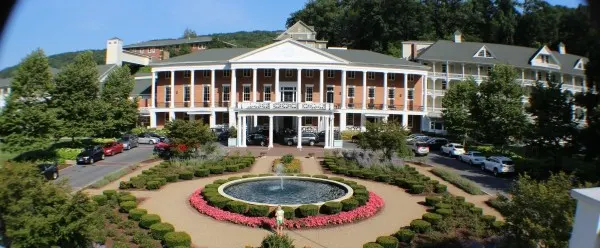 The attention to detail here is outstanding. We felt like celebrities the entire time we stayed at the Omni Bedford Springs Resort. The valet service is top notch, the building amenities are exquisite and clean, and they even leave cookies at your bedside. COOKIES. AT. YOUR. BEDSIDE. It's like they know me!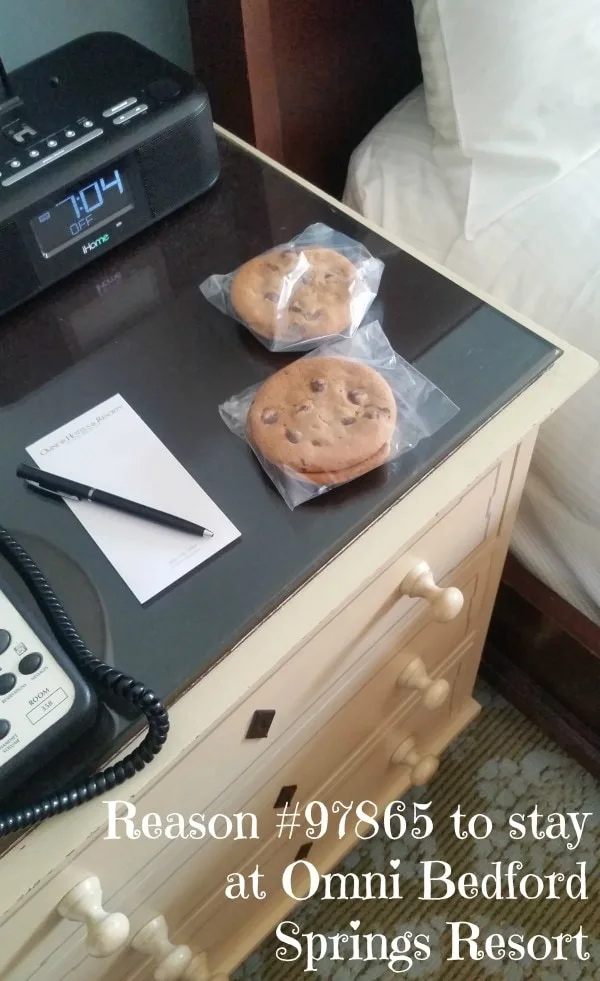 The lobby areas are warm and inviting but are so historically stunning, they look a bit like a museum. Huge bookcases filled with leather bound books, chess boards embedded into antique side tables, glass cases full of other-worldly old trinkets, and lining the walls are ornate framed photographs that illustrate the beautiful history of the building and surrounding area.
They have hand cut wooden jigsaw puzzles on the large, heavy wooden tables guests simply can't resist from finding a piece at each pass. We found an older couple totally engrossed and an hour later they were still there cracking up with us that the puzzle sucked them in. The physical atmosphere had us chatting with total strangers of all ages making new friends all over the place.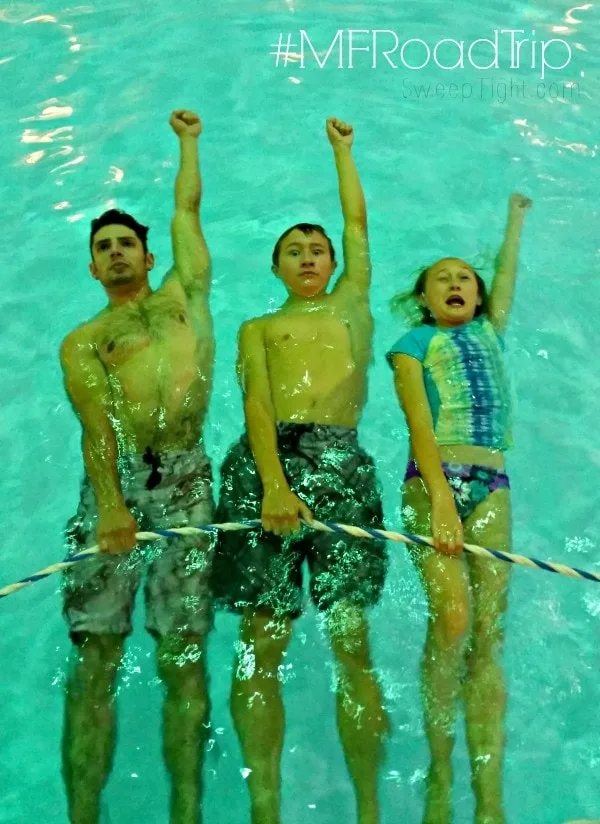 We took time to enjoy the spring fed indoor pool (just incredible) in the evening and spent some time in the sun at the outdoor pool during the day after a nice long hike.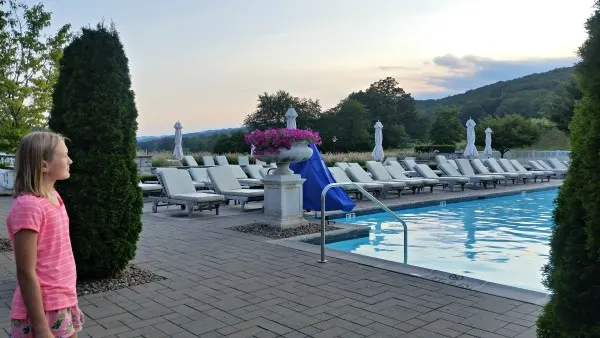 Fun in the Allegheny Mountains
The resort has miles and miles of excellent trails for hiking and biking. Maps are available at the front desk and the trails are clearly labeled. We spent hours exploring the woods and enjoying the trees. Boop even found a cave!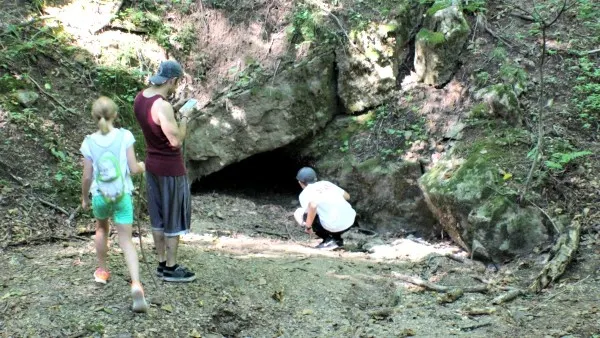 We discovered awesome swinging vines and areas to sit and chat. Chesney (10) surprisingly lacks endurance so we didn't make it as far as the natural spring I was hoping to get to see, but we had tons of fun all the same. I took so many pictures and can't fit them all on this page so check out this Google+ album for more.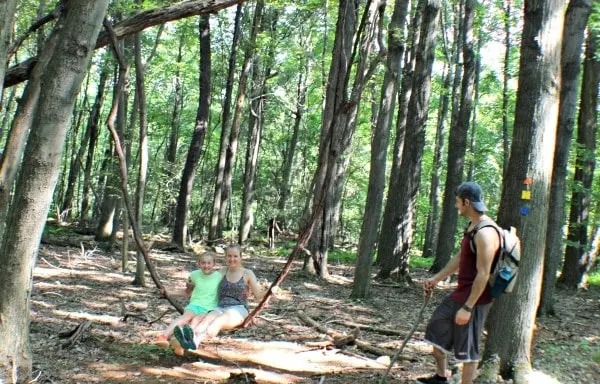 If we go back (which I am totally going to make happen) I want to go Geocaching in the Allegheny Mountains. The only thing better than hiking a mountain is hunting for treasure on one!
Wellness and Spa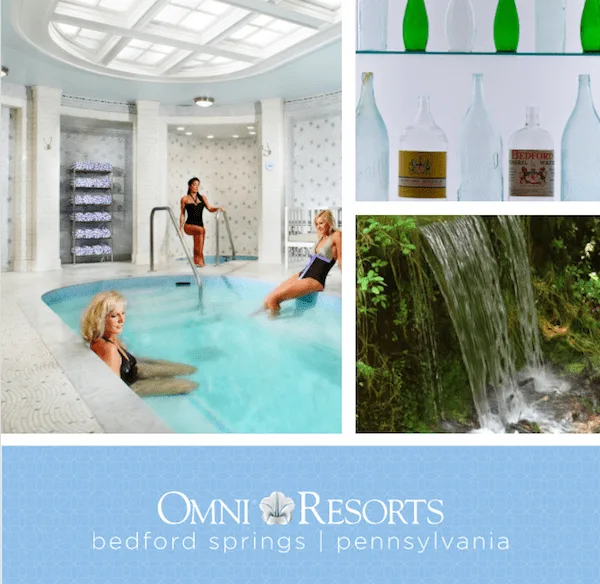 While I didn't experience the spa myself, I heard nothing but wonderful things. Again, this just one more reason I need to go back. I'll take the Springs Eternal Package please…
We also stopped in Louisville, Kentucky during this road trip. Be sure to check out our stay at the Hilton.
What would you be most excited to see or do at the Omni Bedford Springs Resort?