I never gave carry on luggage too much thought before, but I am definitely spoiled now. Genius Pack has created… well, genius luggage! It is truly the most functional design. I was thrilled to be able to review their Genius Packer 22″ Carry On.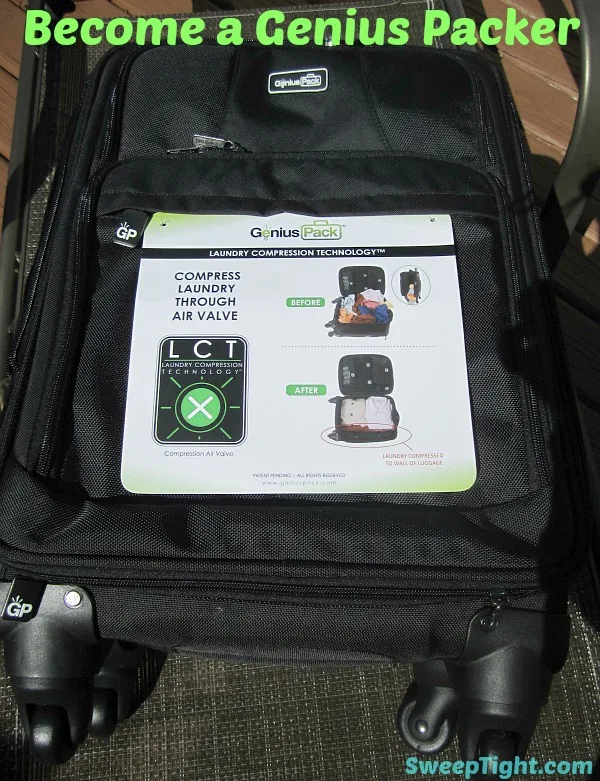 With BlogHer coming up I need to start thinking about packing. Last year I brought entirely way too much. Seriously, I had one suitcase just with shoes. Because we drove, we weren't too worried about our baggage, but it was still ridiculous. This year, BlogHer is in Chicago (our backyard), so we will be driving again. I still need to pack smarter, though. Bringing too much just causes more stress when I am trying to get ready.
Genius Pack Carry On Luggage
The Genius Pack carry on has 17 genius features. A few of them I noticed right away like, the small section for the Genius Umbrella (sold separately), and the nifty little water bottle compartment. They really thought of everything on this bag. It's extremely well made right down to the zippers, too.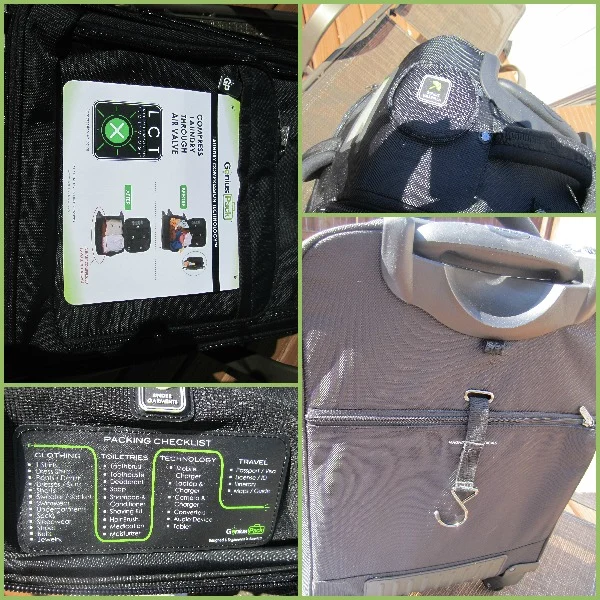 The main attraction on this luggage is the laundry chute. This is a side area where you can put your dirty clothes. Not only does this keep them separate from your clean clothes, but you are also able to compress this area to create more room. The laundry bag is removable for easy transport right to the cleaners or laundry room. *** Any bloggers going to BlogHer — this means more room for swag!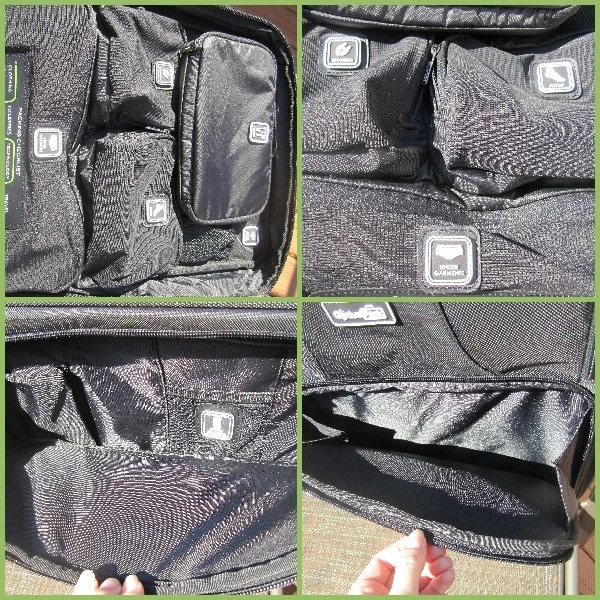 There is a very helpful packing list right on the bag. There are also several compartments which are labeled with suggestions on what to put in them. The toiletry bag has Velcro on it for easy removal. There's a pouch for socks, chargers, and underwear. You can purchase a portable charger additionally from Genius Pack to charge your gadgets right from your luggage. Same with a mini-speaker.
This already-spacious luggage expands with the pull of a zipper, if needed. There is a hook to secure a jacket on top of your carry on and a pocket for magazines and reading materials. Someone who travels a lot must have played a role in this bag's creation! They seriously thought of everything!
The only complaint I would have is that so many items are "sold separately". I prefer to just spend the money once and get all the features. However, I do understand why they do that. Overall, I am very happy with this carry on luggage and will use it for years to come. I will now consider myself a genius packer!