Mother's Day is fast approaching so I thought I would share some affordable and practical gift ideas. I don't know about you, but for the past several years we tend to give more practical gifts. No one makes money like they used to so the days of frivolous gift-giving are long gone.
Some of these products I have received for free and/or I am an affiliate with the company. I assure you that I only promote products that I have tried and truly recommend.
Everyone loves their mom and always wants to find the best gift to make her feel loved and appreciated. These are the gifts I have found and would love to share with you. After you enter my giveaway head over to Makobi Scribe to see her mothers day gift ideas worth over $2000. Then enter the grand prize drawing of a $1000 worth of Karina Dresses.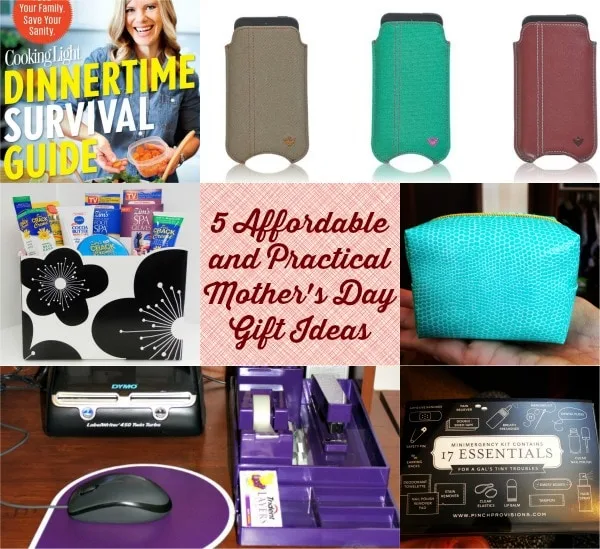 Affordable and Practical Mother's Day Gift Ideas for Under $50
NueVue Phone Case: NueVue cases not only protect phones and tablets, but they also offer antimicrobial protection and clean the screen every time you remove your device. Perfect for moms that have to deal with sticky kid fingers on their phone! Phone cases can be purchased for under $50.
Poppin Desktop Organizers: If mom has a desk, chances are she would just love some office supplies from Staples to help her get organized. Get her favorite color in the Poppin line. The starter set is only $40.
Zim's Naturally-Based products: Let's get really practical here. For those of us who have a mother or grandmother that suffers from aches and pains, an arrangement of Zim's products would make for an appreciated gift. As seen on Dr. Oz, Arnica is said to be an effective natural pain treatment. The products are quite affordable and you could get a nice basket worth for under $50.
Pinch Provisions Minimergency Kit for Moms: This is a seriously cute little bag that's about as big as a credit card. It's packed with items that can help mom out in a pinch. I haven't purchased the one for moms yet, but I have gotten several of the "Kits for Her" and just love them. I give them as gifts and even know someone that bought them for all of her bridesmaids.
Cooking Light Dinnertime Survival Guide: Shortcuts in the kitchen are a gift to most moms, I would think. This cookbook includes smart advice, mealtime tricks, tasty recipes, solutions for the top 10 challenges, and must-haves. This handy guide can help mom get dinner on the table in an efficient and healthy way. Great gift for under $25.
Makobi Scribe Reviews, LLC or the Mother's Day Gift Event Bloggers are not responsible for sponsors that do not fulfill their prizes.