Bat sugar cookies are a fun cookie to make for Halloween. Get the whole family involved to decorate the bats. These cookies are perfect for Halloween parties, or just to get your family in the ghoulish mood. Post contains affiliate links.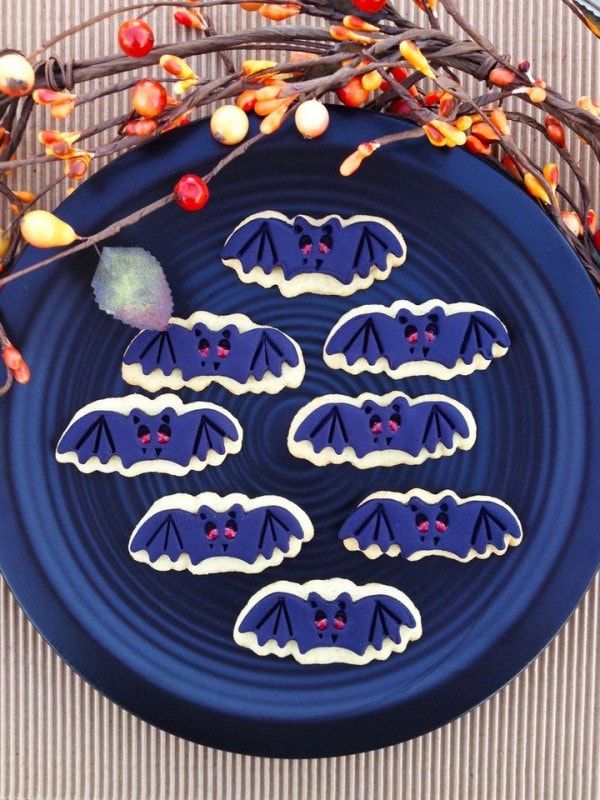 Bat Sugar Cookies Recipe
Prep: 30 minutes
Baking: 5 minutes (per batch)
Yield: 4-Dozen Cookies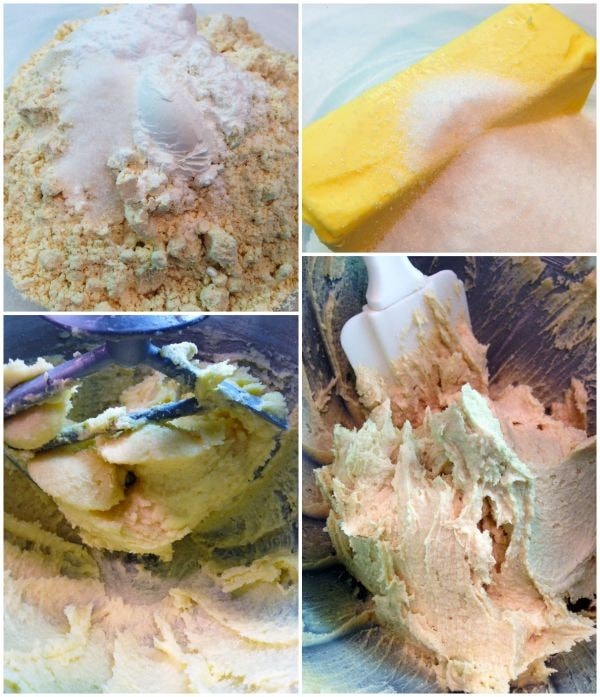 Ingredients
1½ cups Butter (room temperature)
3 cups Sugar
2 tbsp. Greek Yogurt
1½ tsp. Vanilla Extract
1½ tsp. Almond Extract
2 Eggs
3½ cups Flour
1½ tsp. Baking Soda
1½ tsp. Baking Powder
½ tsp. Salt
Tools/Decoration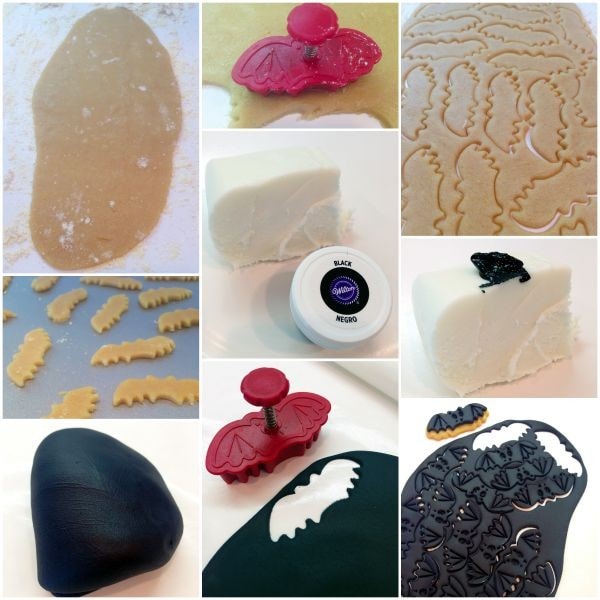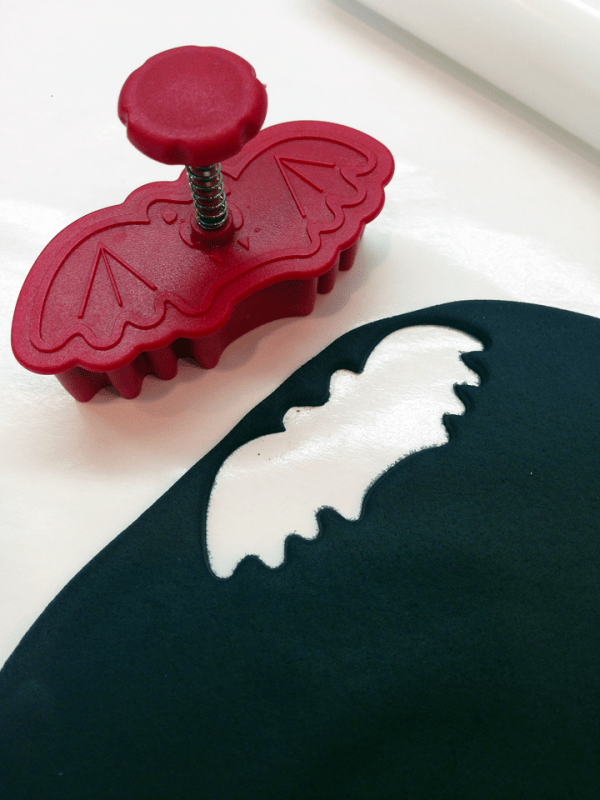 Instructions
Preheat oven to 350 degrees F.
Using electric mixer, cream butter and sugar together for a few minutes at medium speed using paddle.
Add Greek yogurt, vanilla extract, and almond extract to butter and sugar mixture in mixer (you can use a hand mixer, but I recommend the Cuisinart mixer). Cream together for 1 to 2 minutes at medium speed.
Add eggs to mixture and beat together for about 3 minutes.
Combine dry ingredients in medium mixing bowl: flour, baking soda, baking powder, and salt.
Slowly add dry mixture to mixer on low speed until all ingredients are evenly combined.
Scoop mixture into medium mixing bowl. Seal and place in refrigerator overnight.
Remove from refrigerator. Scoop out one fist-sized ball at a time and place onto parchment paper. Knead with hands. Sprinkle flour onto rolling pin and dough as needed to avoid sticking. Use rolling pin to flatten dough evenly.
Using the bat fondant/cookie cutter press, begin to cut each shape into the dough as many times as possible. Do NOT press down on spring button.
Place all of the bat cookies onto baking sheet. Bake at 350 degrees F for 5 minutes per batch.
Remove from oven. Let cool for approximately 5 minutes.
Knead white fondant in hands for a few minutes.
Add a few toothpick dabs of black icing color. Knead fondant with your hands until color is completely blended.
Use fondant roller or regular rolling pin to flatten into a thin layer.
Using the bat fondant/cookie cutter presses, begin to cut as many bats as possible from the fondant. Be sure to press down on the spring button when cutting each shape, this will create 3-dimensional detailing and indentations for your bats.
Using the blood red sparkle gel, fill the eye indentations with red dots. Add fondant bat cutouts to each cookie and press down gently to secure.
Serve and enjoy!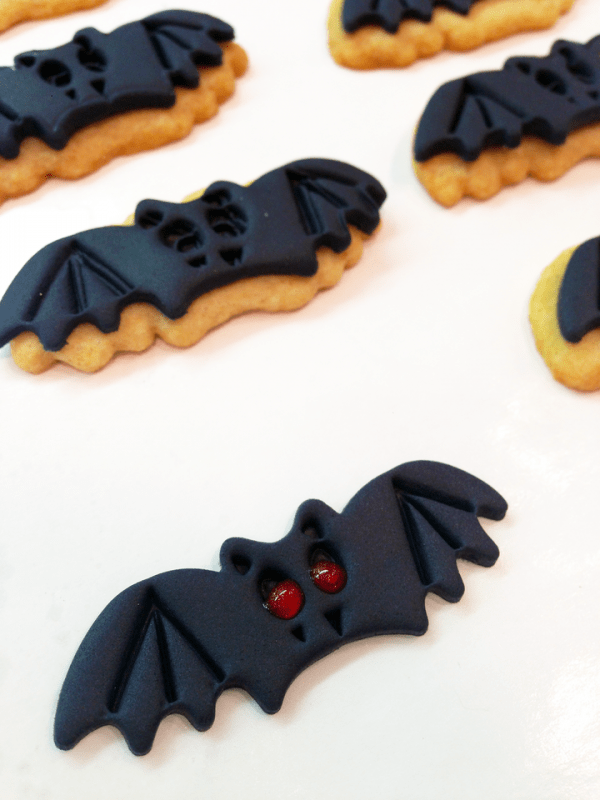 Who do you know that would love these bat sugar cookies?