A blueberry crumble recipe is something that can look fancy without a ton of work. This fruit-filled dessert works as well on the brunch table as it would after dinner. Is it a pie shortcut? Or something even better? In any case, if you love blueberries, you should try this blueberry crumble recipe.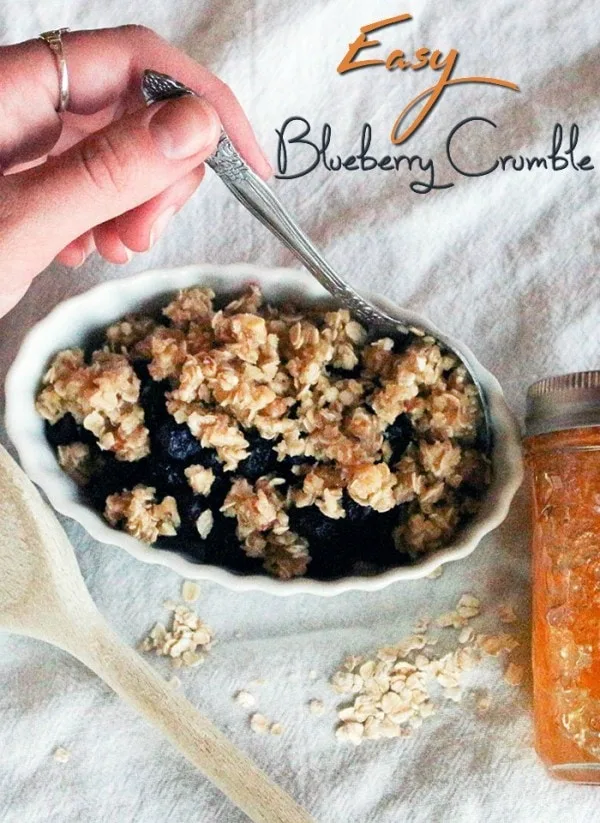 Easy and Delicious Blueberry Crumble
Ingredients for Crumble:
3 tablespoons coconut oil
1/4 cup quick oats
2 tablespoons chopped walnuts
2 tablespoons all-purpose flour
2 tablespoons turbinado sugar
1/8 teaspoon salt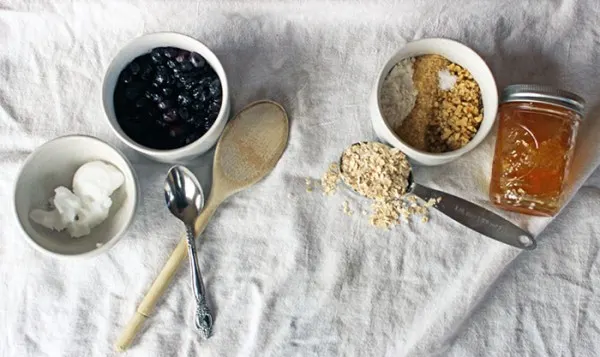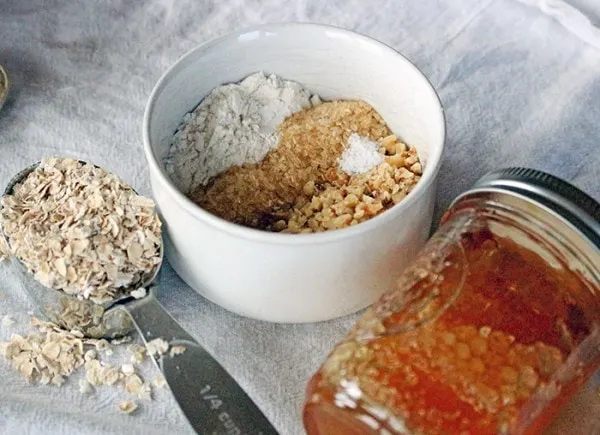 Ingredients for Blueberry Filling:
1 cup (thawed) frozen blueberries
1/2 tablespoon all-purpose flour
1/2 tablespoon turbinado sugar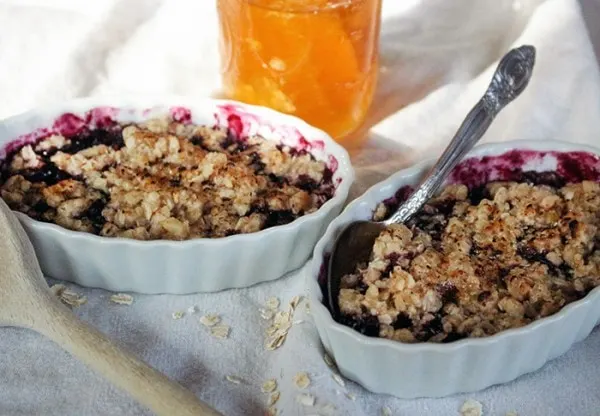 Instructions:
Melt the coconut oil in the microwave.
Stir in the oats, chopped walnuts, 2 tablespoons of all-purpose flour, 2 tablespoons of turbinado sugar, and 1/8 teaspoon of salt.
Take the cup of thawed blueberries and toss in the 1/2 tablespoon of flour and 1/2 tablespoon of sugar.
Take half the blueberry mixture and add it to a ramekin (or mug), add the rest of the blueberry mix to another container. Then repeat with the oat mixture, add evenly to the tops of both blueberry mixes.
Microwave both for 3 1/2 minutes, then either torch until oats brown, or broil in an oven for same results.
Drizzle with honey, if desired.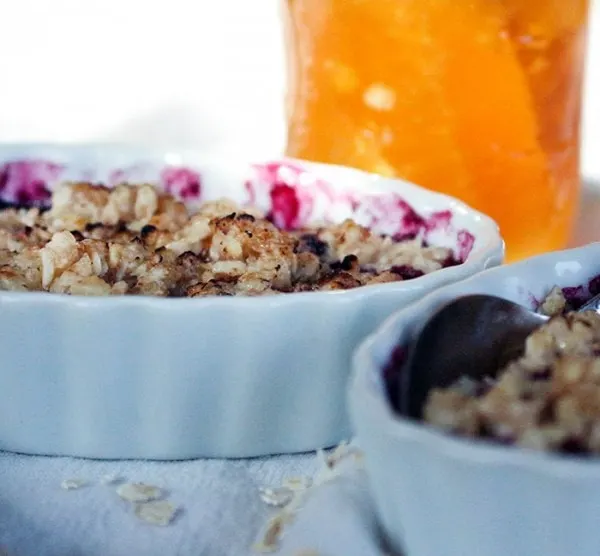 This blueberry crumble recipe can be made with different fruits and nuts, too. Feel free to play around with the ingredients to create different tastes. I know this will be a hit for Easter brunch. It's even easy enough to make on a regular family dinner night.
More Easter brunch recipe ideas:
Have you ever made a blueberry crumble recipe?