This post was created in partnership with Ninja® Intelli-Sense™ Kitchen System with Auto-Spiralizer™. I received complimentary products and compensation to facilitate my review, but all opinions within are my own.
When I think about what I would make in a blender the number one thing to pop into my head is smoothies. So, I obviously want the best blender for smoothies, but with limited space in the kitchen, if this kitchen gadget can also tackle other jobs, then that's a huge bonus. Allow me to introduce my new favorite tool for every meal, a 4-in-1 appliance that is saving me so much time.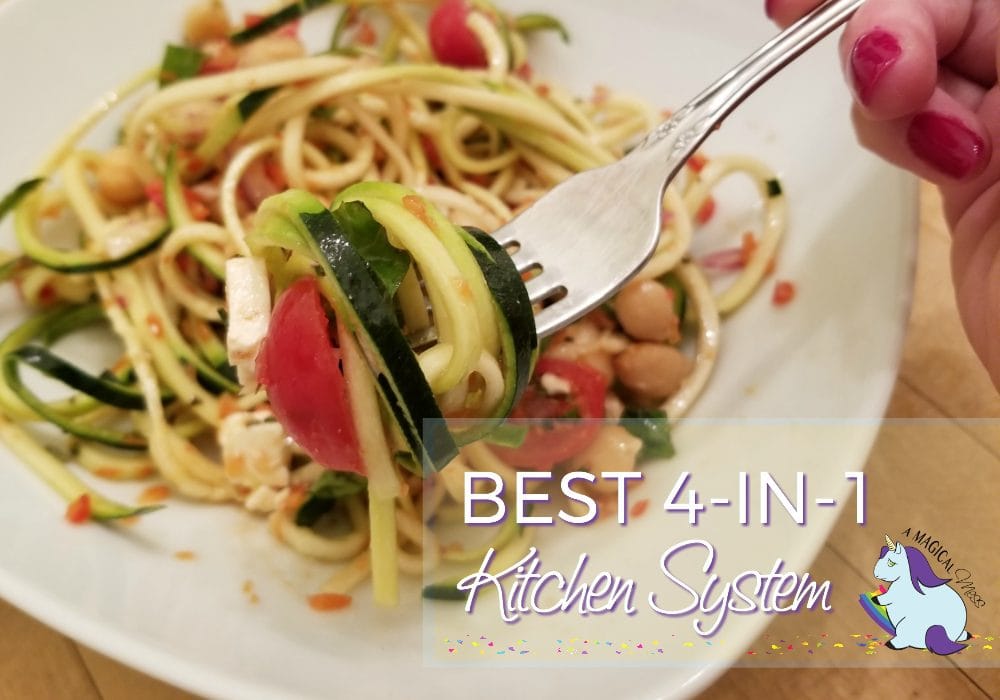 Use code SHELLEY15 to save 15% on the Ninja Intelli-Sense Kitchen System with Auto Spiralizer Now!
Best Blender for Smoothies
Making smoothies is at least a weekly task. The kids and I love having them every Wednesday morning. It's just our thing. But I'm also trying to incorporate a whole lot more fresh veggies into our diets. One of our favorite recipes is for Zoodle Salad and can you believe I was able to make this using this new fancy Ninja?! Thanks to the attachments, I can do it all and with far fewer dishes to clean. Watch the video below to see what I mean:
Thanks to the 12 Smart Programs, Smart Vessel Recognition, and Intuitive Touchscreen, this tool makes preparing meals, beverages, and desserts easier than ever. Plus, I can now get rid of my bulky food processor!
…And Everything Else – Zoodle Salad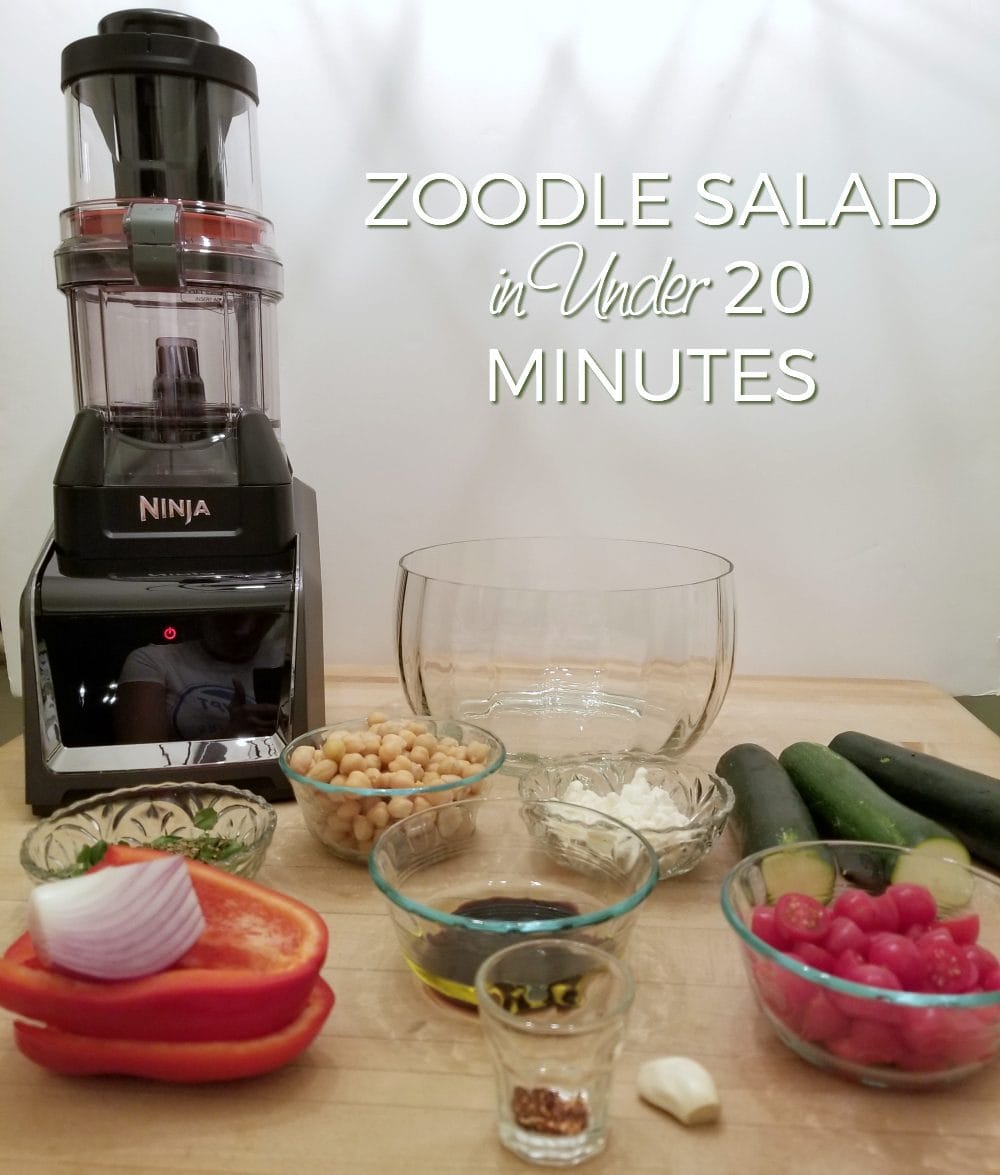 Ingredients:
3 zucchini – spiralized
1 can chickpeas, drained and rinsed
1 cup grape tomatoes, halved
3/4 cup chopped red bell pepper
1/2 cup chopped red onion
1/2 cup Feta cheese
1/3 cup olive oil
1/4 cup balsamic vinegar
1/3 cup chopped, fresh basil leaves
1 tbsp chopped, fresh rosemary
1 tsp dried oregano
1 clove garlic, minced
pinch red pepper flakes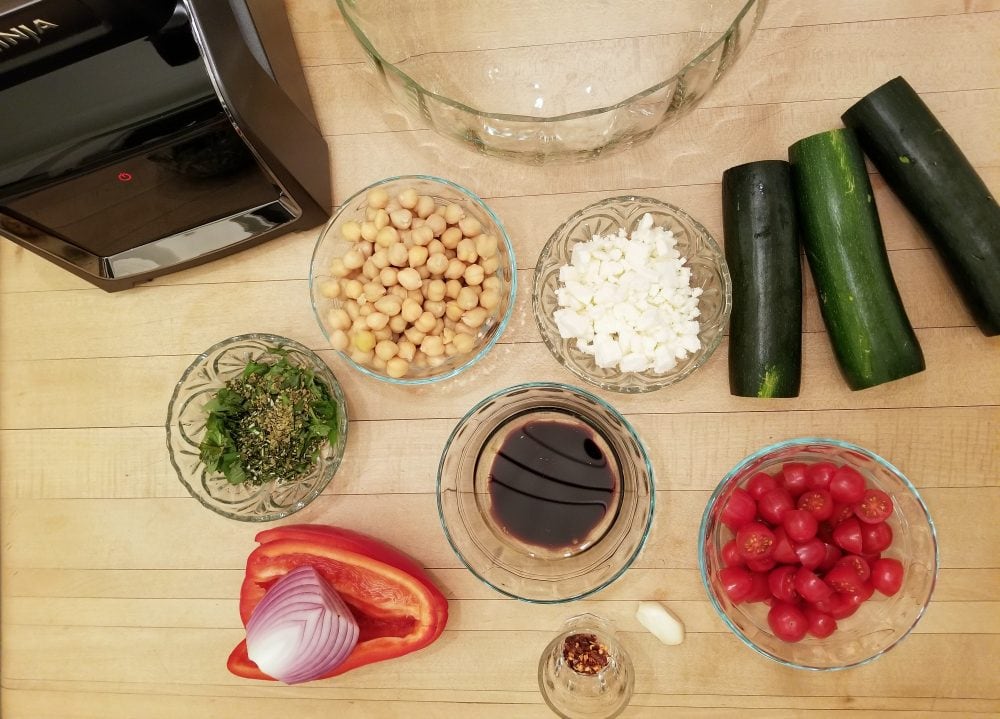 Instructions:
In processor bowl, add whole clove of garlic (without skin) and red pepper flakes. Pulse until blended.
Add red bell pepper and onion and process until you have desired consistency.
Set aside.
Using the Spiralizer attachment, follow the included instructions to spiralize, the 3 zucchinis.
Put your "Zoodles" in a large bowl and cut with kitchen scissors or a knife, so they're easier to eat. (Otherwise, you have a 4-foot long zoodle.)
Combine all remaining ingredients and toss together until mixed well.
Serve with a fork and cover any leftovers to store in the refrigerator.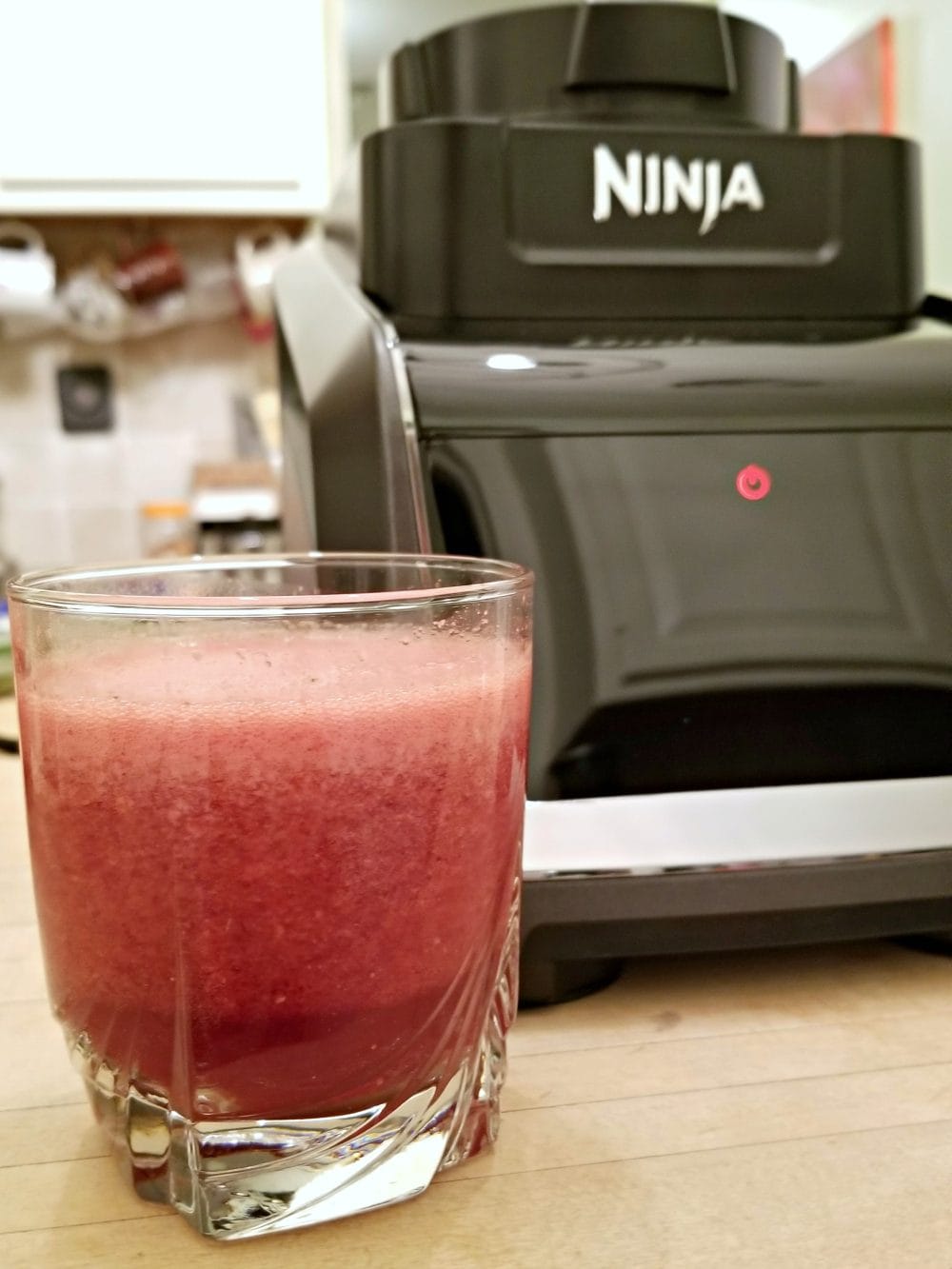 Cherry Chia LimeAde
My daughter and I are super addicted to Chia seed drinks, but they can be rather pricey. So we tried making our own, and it was delicious! However, I tried to skip a step and don't recommend it. Make your chia gel first, separately!
Ingredients:
4 tbsp chia seeds
1 cup coconut water
1/2 cup frozen cherries
1 tbsp lime juice
1 cup coconut water
To make Chia Gel:
Simply soak the chia seeds in the coconut water for 15-30 minutes. That's it.
To make Cherry Chia LimeAde:
Combine frozen cherries, lime juice and coconut water in the blender cup and press REFRESHER.
Remove the blades from cup and stir in 1 tbsp chia gel (more or less for desired consistency) and enjoy!
What else would you make in this 4-in-1 kitchen system?
COUPON CODE:
Use code SHELLEY15 to receive 15% off your very own Ninja Intelli-Sense Kitchen System with Auto-Spiralizer  – good from now until Dec. 31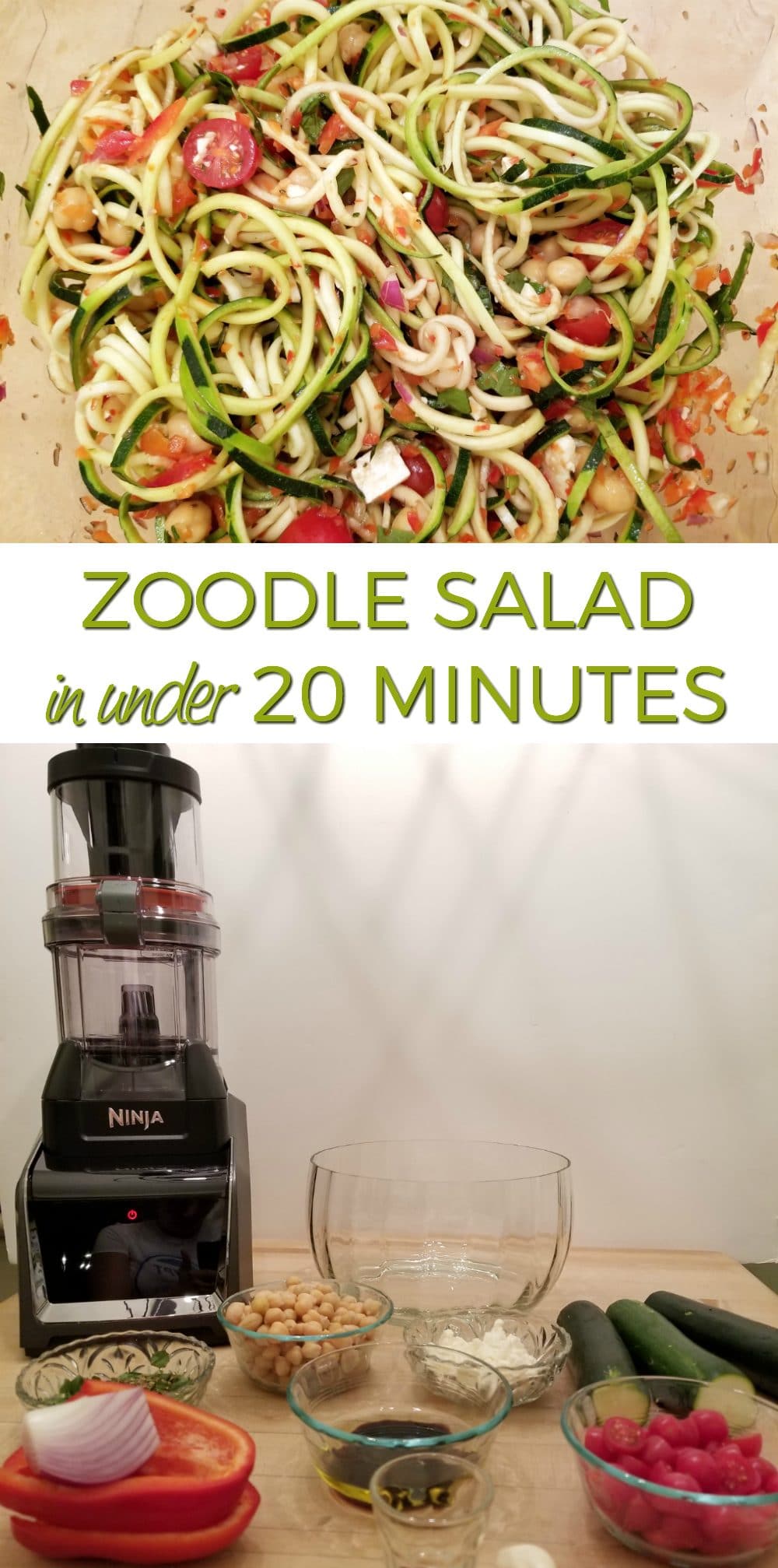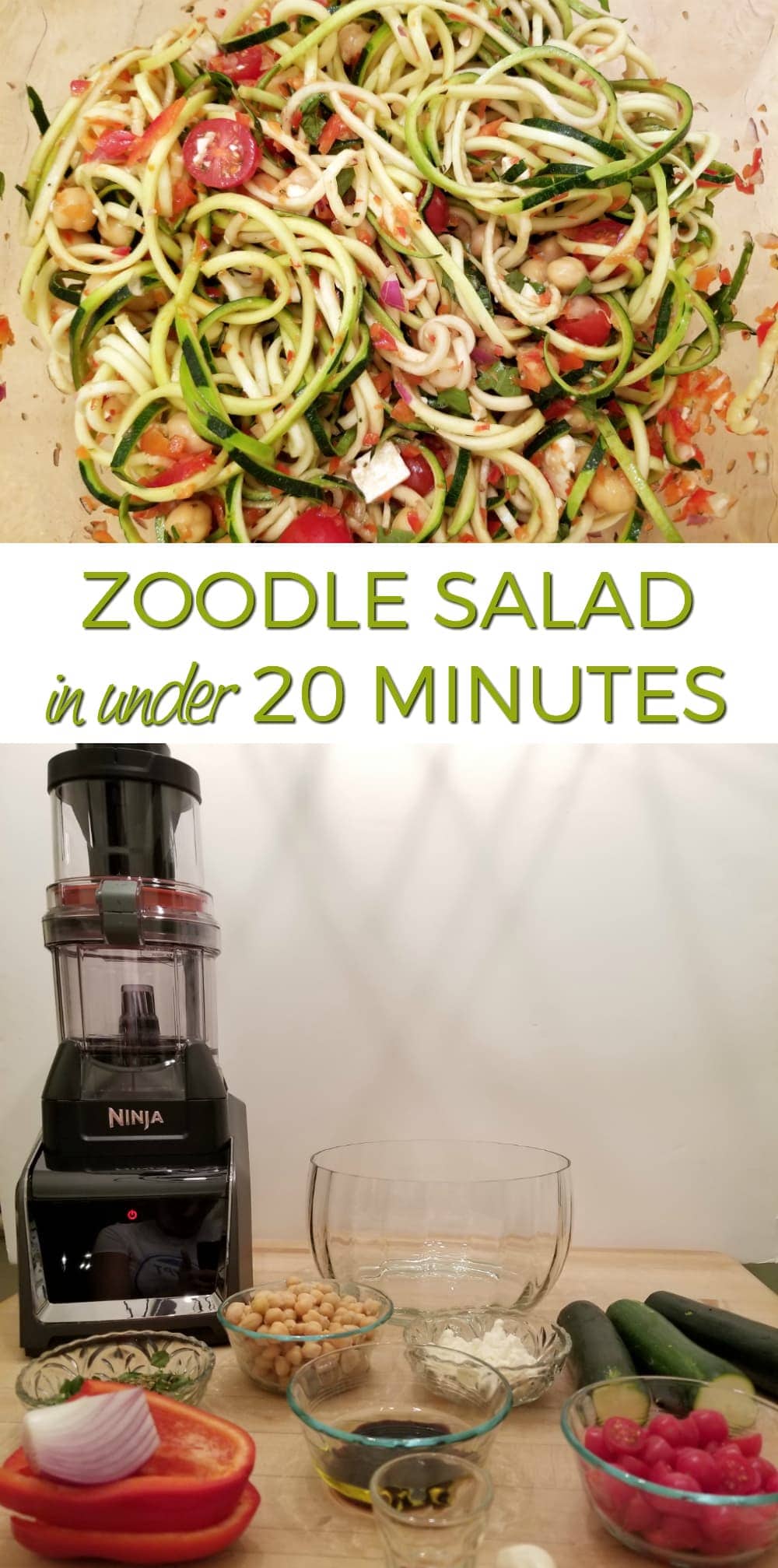 Enter for a chance to win!
Twenty-Five (25) winners will be randomly selected and will each receive one (1) Ninja® Intelli-Sense™ Kitchen System with Auto Spiralizer™. Winners will be randomly selected from all program entries, and Ninja will facilitate fulfillment of the 25 winning prizes. Giveaway ends 12/31/2017.
Ninja® Intelli-Sense™ Kitchen System with Auto-Spiralizer™ Giveaway

Rainbow Crumbs for You
Weekly newsletter with our latest posts and shenanigans.