The kids and I have been addicted to this frozen yogurt franchise since it arrived within a reasonable driving distance. But after trying Red Mango Smoothies, we've got a whole new obsession, and we haven't even tried their juice yet! We'll be hitting all the locations in our area whenever convenient and aren't afraid to admit that we also make dedicated froyo missions at least once a month. No shame here. These are healthy and guilt-free treats! This post was sponsored by Red Mango, but our love is real. Everything shared here is based solely on our experience.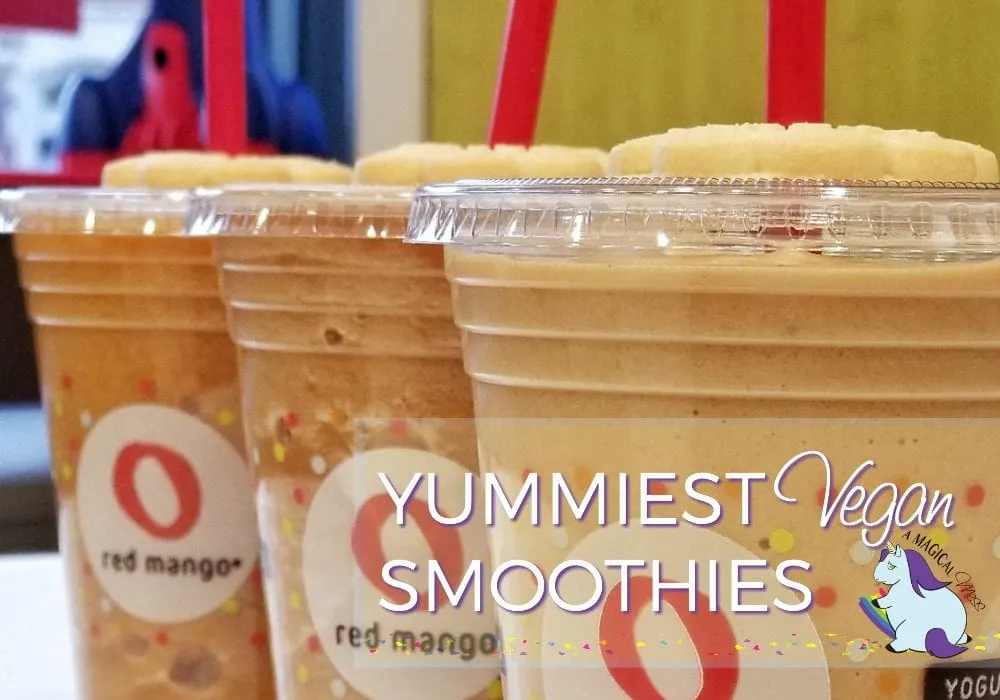 Red Mango Smoothies
Soft serve frozen yogurt could easily replace ice cream for me, and I'd be as happy as ever. This is saying a lot since my great weakness is a creamy frozen dessert. The kids and I love going into Red Mango and sampling all the latest flavors and then constructing our perfect concoction of froyo and toppings.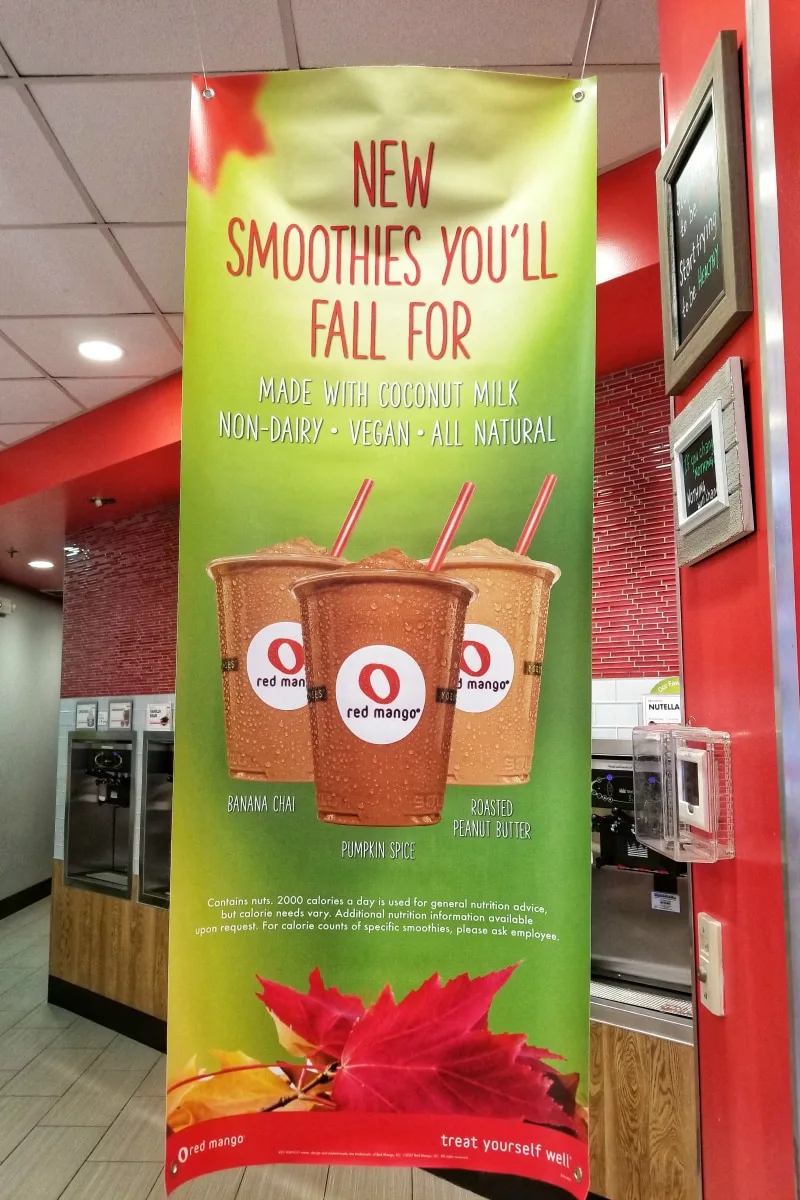 But, for this last trip, we decided to try the fall smoothies. Ches had Banana Chai, her dad had Pumpkin Spice, and I tried the Roasted Peanut Butter. We all sipped off each other's so we could experience each new flavor. They were all delicious–and super nutritious.
Made with coconut milk, and all natural ingredients, these vegan smoothies are not just an indulgence. They're good for you! Have I died and gone to heaven? Is this really a good-for-you dessert?! Well, yes. It is.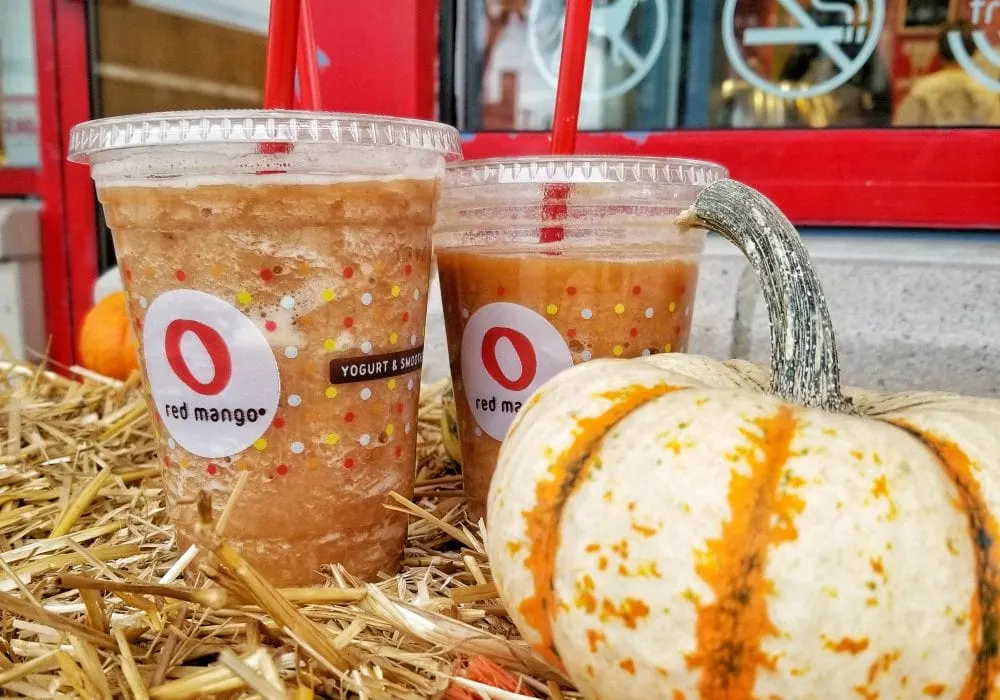 Out of the three fall flavors, the Roasted Peanut Butter was my favorite. It reminded me of when I was little, and my dad took me to a frozen yogurt shop where one of the flavors was peanut butter. Back then, it was considered a "weird" flavor option and very few people ordered it. My tiny self ordered the largest option and loved every single bite. Not long after, the yogurt shop closed and I was devastated. It would be a couple of decades before I had my beloved peanut butter froyo again.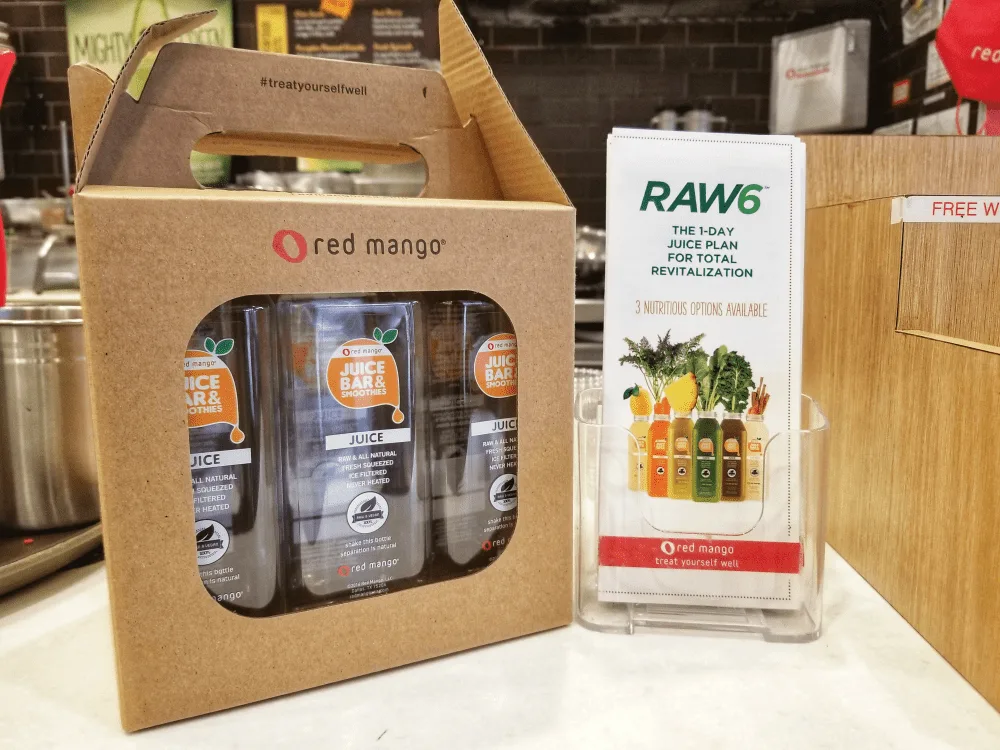 1 Day Juice Boost
Did you know that most Red Mango locations are now raw juice bars? They've got 20 varieties and a beautifully packaged 6-pack you can grab for the day. Raw6™ is a bundle of six juices meant to be consumed in one day as a means to boost the immune system, improve internal functions, and boost energy levels. Before you consider eliminating whole foods for the day, check with your doctor or Registered Dietitian. This day-of-juice can include snacks or a healthy meal–and should also involve a lot of water intake.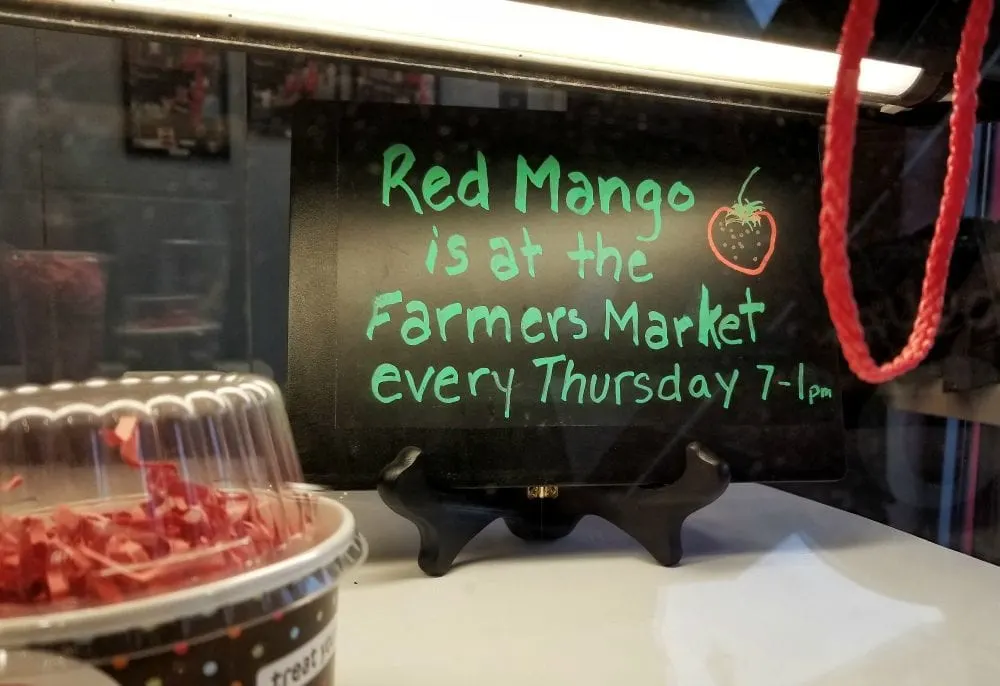 Local Love
The Red Mango franchise has generated quite a boost to local economies because much of their produce is locally grown. Our favorite location in Lagrange, Illinois, is riddled with photos of customers, information about activities and events in the area, and the Red Mango team even attends the farmers market each week. During the warmer months, you'll find dog-friendly seating and water bowls for the pooches.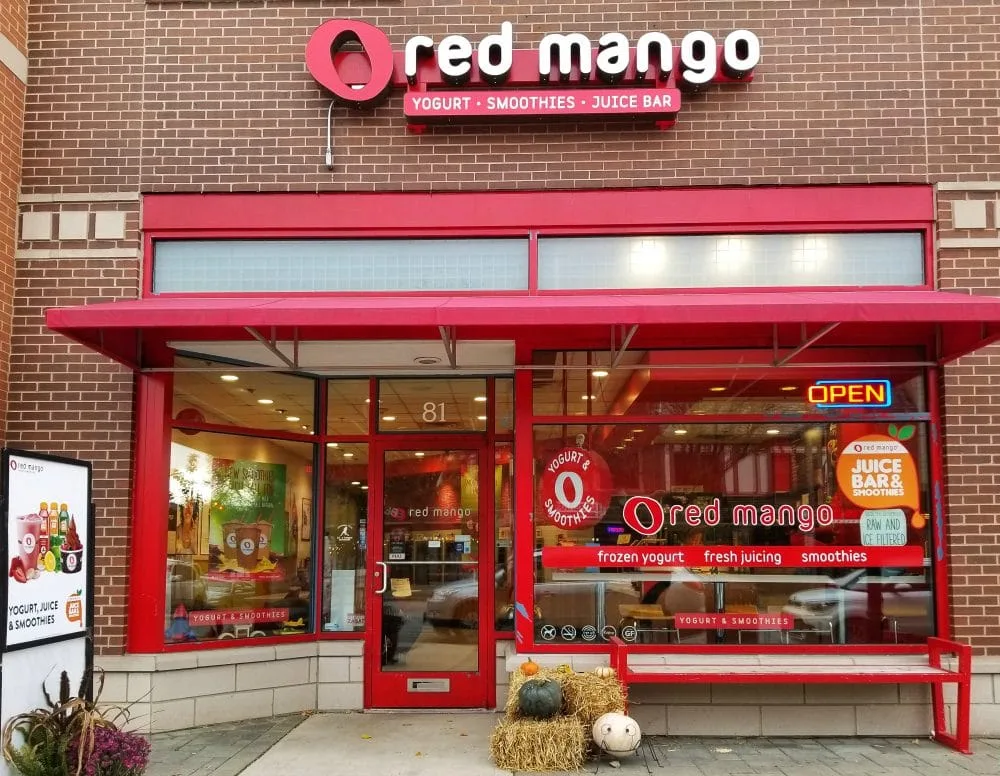 BRIX Holdings, the owner of Red Mango, is also the owner of other health-conscious brands such as Red Brick Pizza, Smoothie Factory, and Souper Salad. Souper Salad?! After Googling, I see they're only in Texas. We need this in the Chicagoland area! C'mon up here!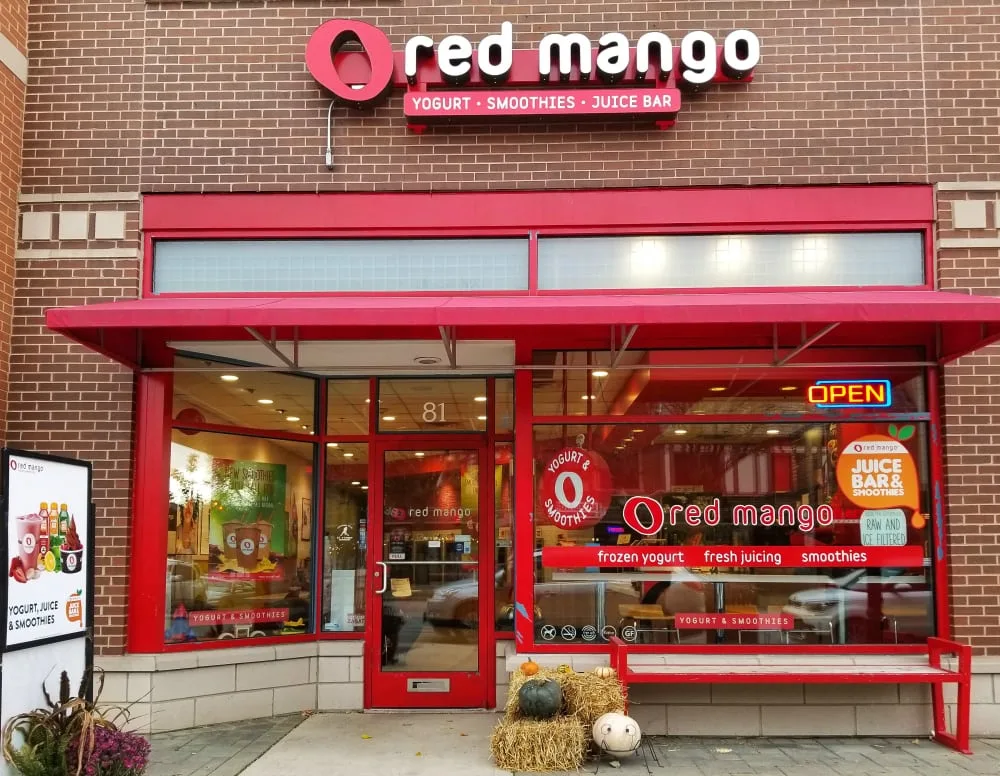 The Red Mango fall smoothies are available for a limited time so hurry in and try them! Which flavor is calling you?