More Vacation
Getting more vacation time takes planning and forethought. However, Embassy Suites also makes it very easy to get more vacation. With two room suites, free cooked-to-order breakfast, in-room snacks, and a nightly Manager's Reception, we had plenty of funds to spend on other fun things! Not having to spend so much on food is a huge deal while vacationing.
Day One
From the moment we walked into the hotel, we knew this was going to be a great mini-trip. The staff was super friendly, helpful and happy to see us. The lobby boasts an enormous, open-air, feel that impressed all of us.
The Lobby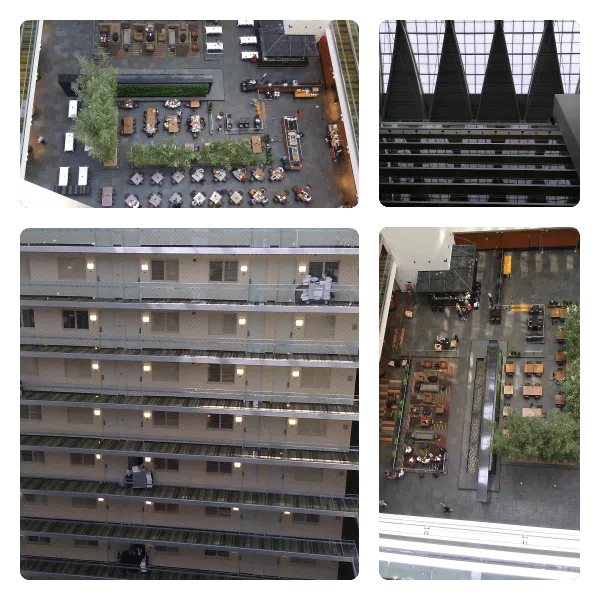 After checking in and getting our room key, we headed to the elevators. We had never been in a clear one, so this was really exciting for the kids. And, it never got old. Every time we were in there the kids were cracking up with joy.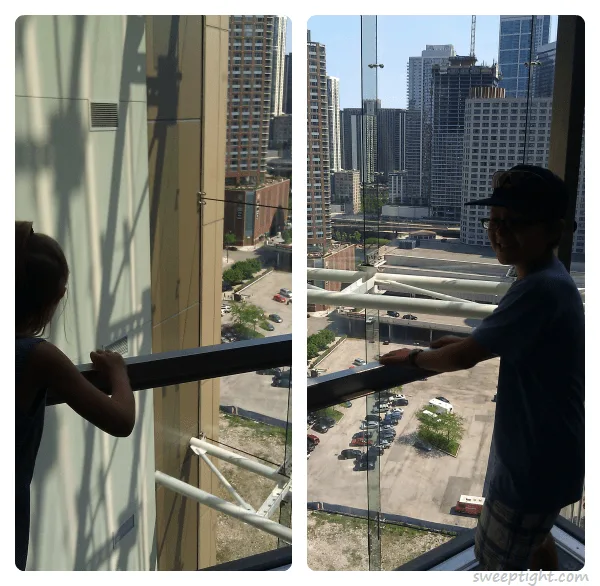 Once we got to the room, on the top floor, we were totally impressed. Everything was spotless and top notch quality. There were even TWO large flat screen TVs! And, wow, check out those bathroom goodies! After coming back from a day out on the town, there was a tray of healthy snacks and refreshments (pictured bottom right) and a very nice note from the staff!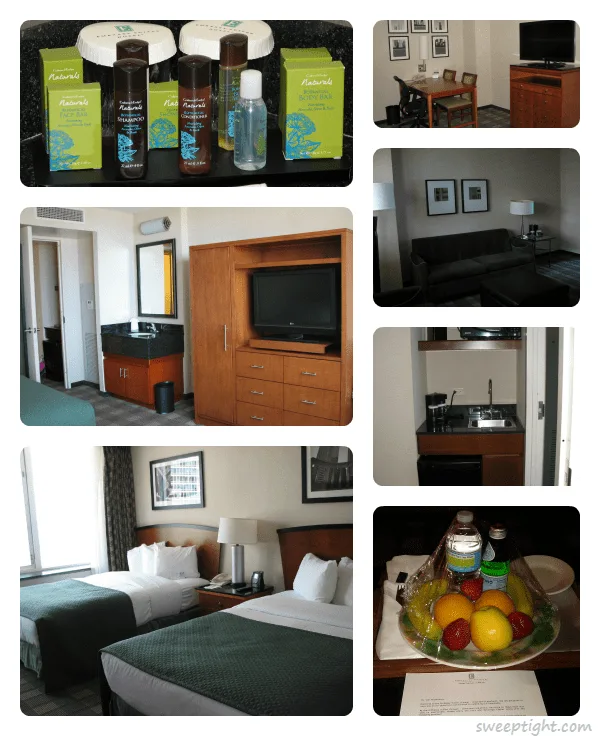 We had a phenomenal view of the city and Lake Michigan. The kids and I got a kick out of seeing the roof top pools!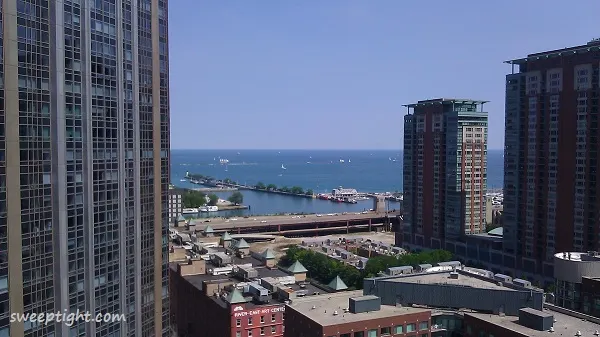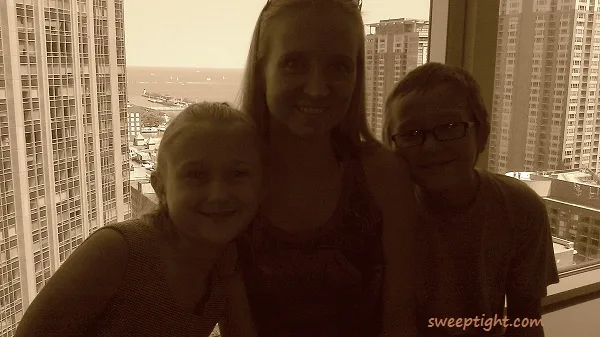 We all sprawled on the plush bed for a family photo shoot! We used the iPole to get this shot and the one above. 🙂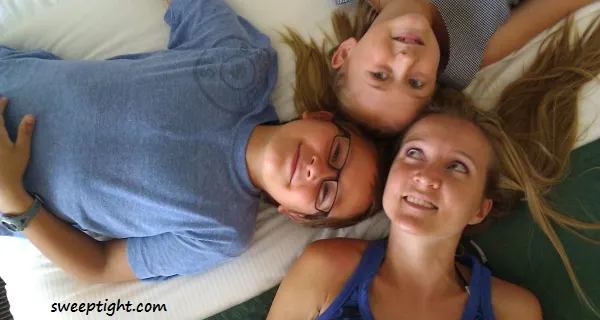 While there was daylight to burn, we headed over to Navy Pier, which is just a couple blocks from the hotel.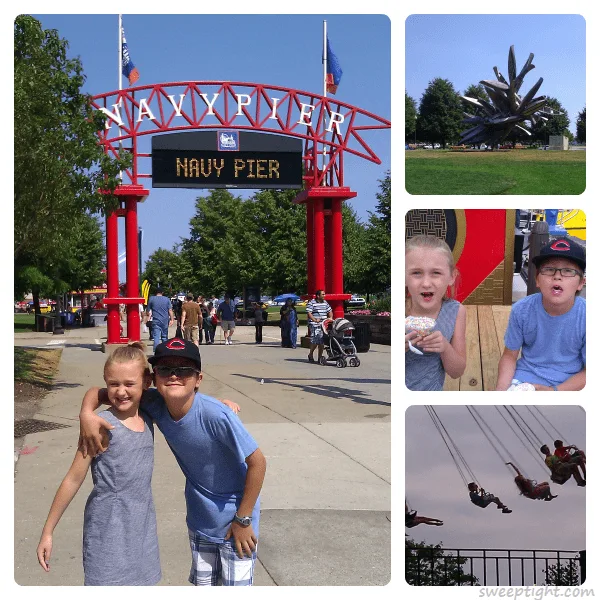 We had enough time to check out the Children's Museum. I printing coupons ahead of time (but I think they will accept them from your smart phone as well) for $1 off each admission. Three bucks is three bucks. 🙂
The kids had a blast climbing all over the place and learning about all sorts of things! This entire place is completely interactive—the best way to learn!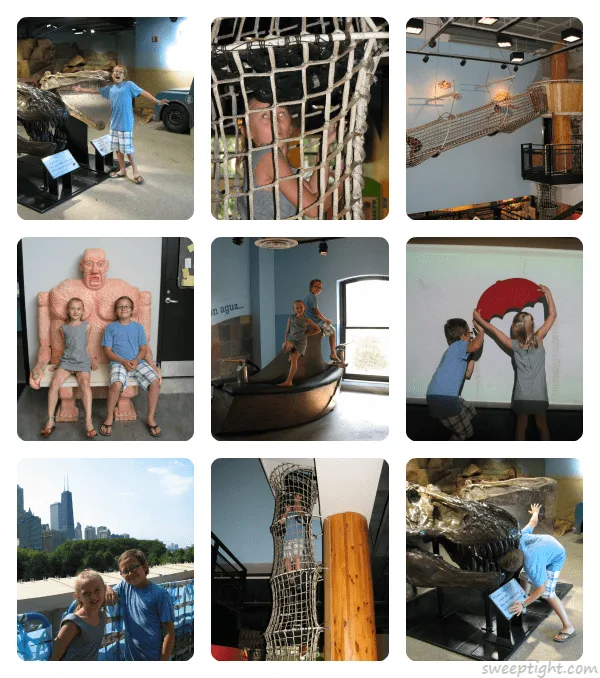 And, of course, there is always room to be silly!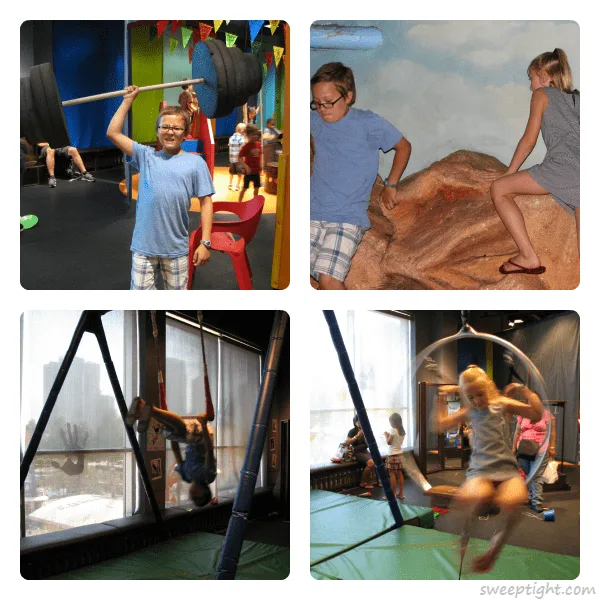 We headed back to the hotel just in time for the nightly Manager's Reception. The kids enjoyed juices from the bar, snacks and mom even had a Cosmo!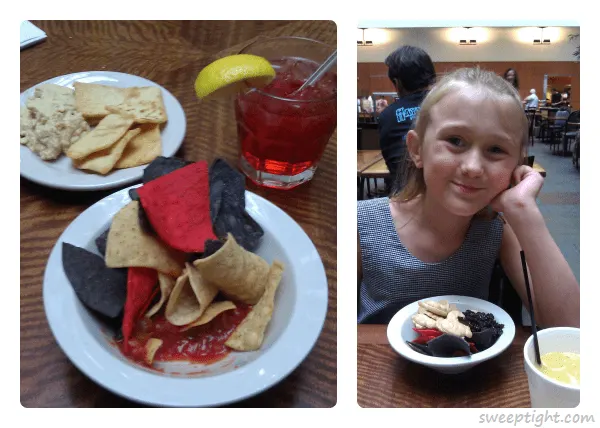 We then went back to the room for a bit. The kids were having so much fun people watching from the windows. It was hysterical to watch them running from window to window to see if they could catch anything exciting.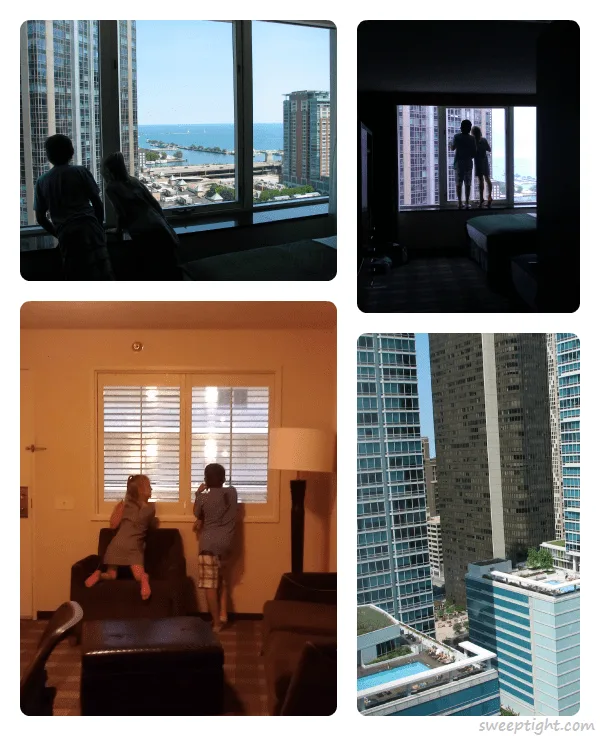 We were kind of tired so we snuggled up on the couch and watched a movie. We picked Journey 2 The Mysterious Island from the bunch. It was a cute family flick.
We then decided to go swimming. By now, it's already 10:30 pm but we decided to live it up and go for a dip anyway! After that, we were pooped! What a full day!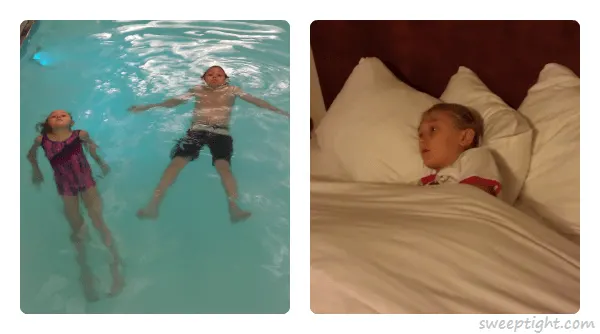 Day Two
We woke up well rested from a great night's sleep on those super comfy beds with an abundance of pillows. We got ready and headed down for the complementary cooked-to-order breakfast. It was a huge hit! Everything was delicious and there was something for everyone! The kids had pancakes, eggs, fresh fruit, yogurt and a doughnut. I opted for oatmeal and added nuts, raisins and a bit of brown sugar to it, coffee, yogurt and eggs. What a selection!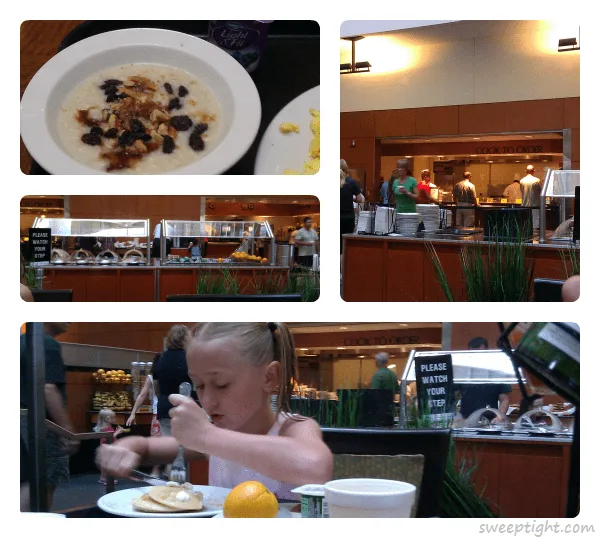 After we totally stuffed ourselves, we headed out. We walked through the city and enjoyed the beautiful day looking at the architecture and exploring the parks.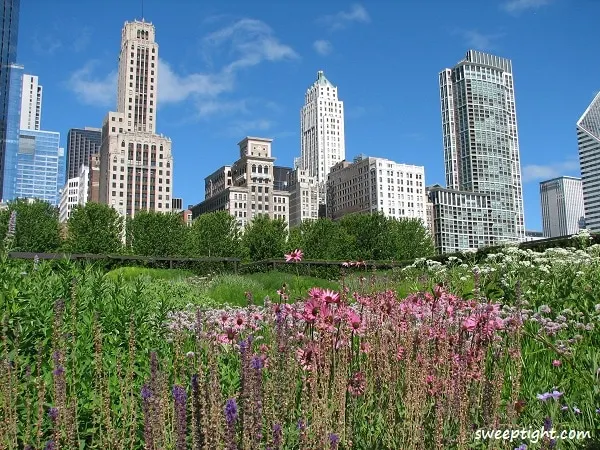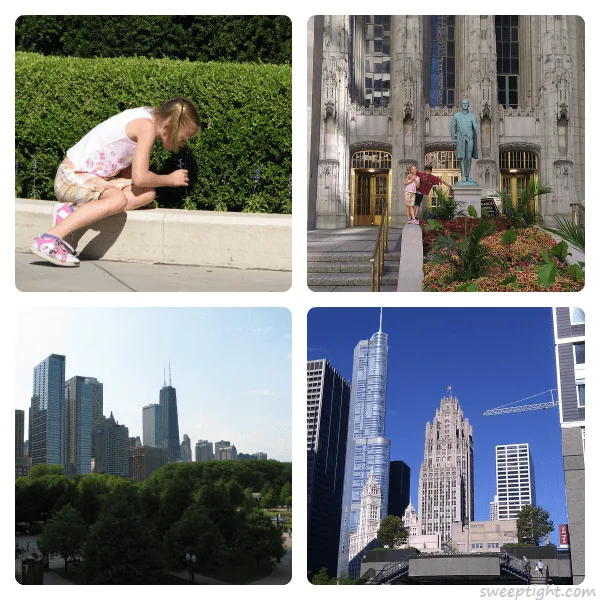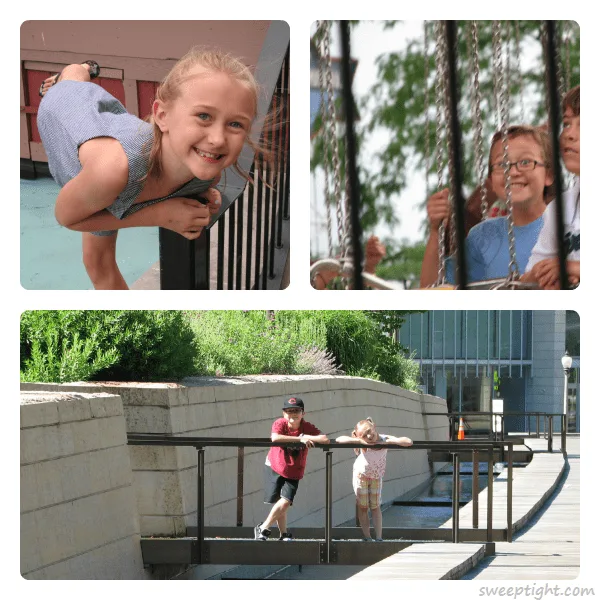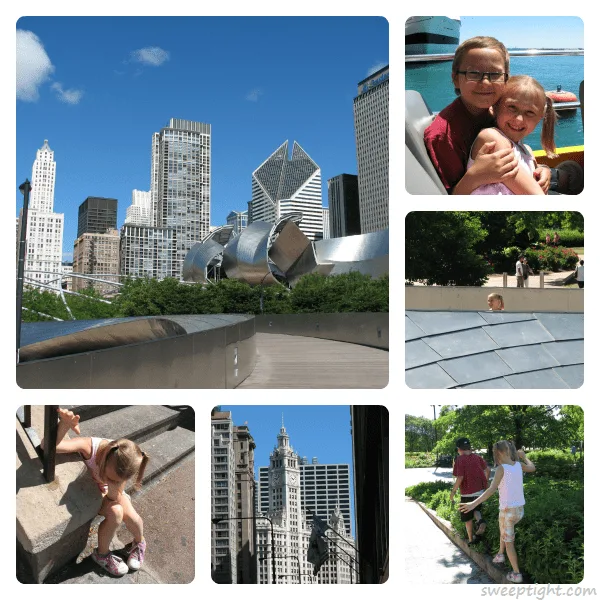 Poor little Ches' feet started to hurt from so much walking. We stopped at Noodles and Company for lunch. The kids split a Mac and cheese (they give you plenty and provided an extra bowl) and I had a basil dish. With water to drink this was only $11 for all three of us. Since Embassy Suites had free breakfast, we are doing quite well on funds!
So… We headed back toward Navy Pier and took a ride on the Sea Dogs! We did the architectural tour which takes you along the river to see all the magnificent buildings. It then has a speed boat portion out on the lake in which we got drenched! Adam was soaked to the bone! Haha!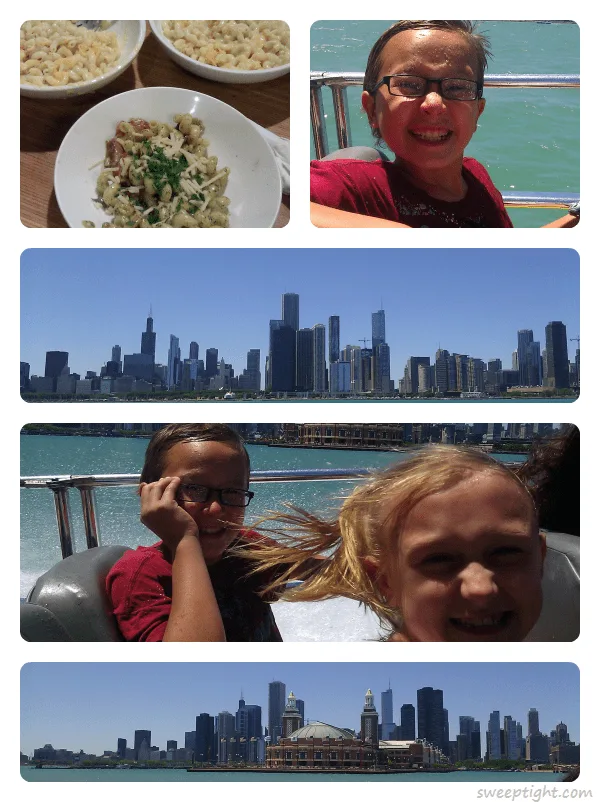 The kids and I had so much fun. This is a trip we will remember forever. They didn't last long on the way home. LOL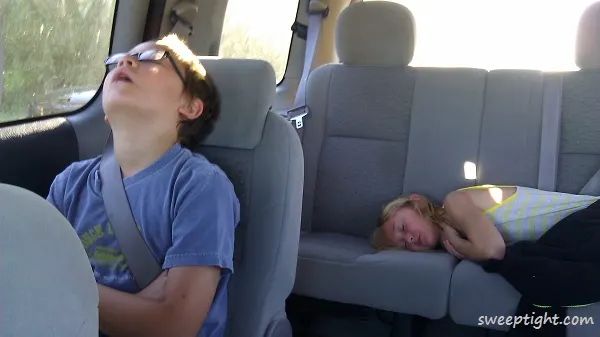 Because the hotel offered so many little perks, we were able to get more vacation. Every penny adds up. Saving here and there allowed us to splurge on other things like the boat ride where we shared belly laughs and learned about the buildings together. This was only two days, but we were able to make priceless memories to last forever.
We take tons of pictures (no kidding, huh) so we will be able to look back and remember how much fun we had together. Plus, this inspires us to make more time for vacations. Even if it's just for a couple days. Look at how much fun you can have in such a short amount of time! Thank you Embassy Suites!
Follow Embassy Suites on Twitter and Facebook and make sure to enter the "366 Days of More" Sweepstakes! You'll have a chance at a vacation for you and your family!
Disclosure: I wrote this review while participating in an Ambassador Program by Mom Central Consulting on behalf of Embassy Suites Hotels and received a one-night complimentary stay at an Embassy Suites Hotel to facilitate my reviews and a promotional item to thank me for taking the time to participate.