I have had my eye on the Chumbuddy Shark sleeping bag for a while now. I even added it to my summer dream wishlist.
As far as sleeping bags go, they just don't get any cooler. Being a person that has always been obsessed with sharks, and also has a strange love for sleeping bags, this fluffy shark pillow is right up my alley!
Product received for review. Post contains affiliate links.
Chumbuddy Shark Sleeping Bag From Patch Together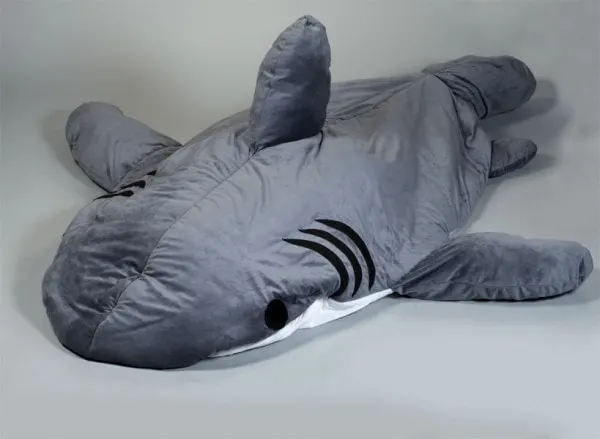 Needless to say I was beyond excited to receive a Chumbuddy from Patch Together for review.
I felt even more honored when I found out that they only created (by hand) 500 of them!
This impressive creation is more than just a novelty item. Sure it's fun to look at, but it is also a fully functional sleeping bag that is insanely comfortable!
It's like crawling into the jaws of soft squishy-ness.
It's also enormous. At 7′ in length, even Mike can fit into it comfortably (he's 6'1″).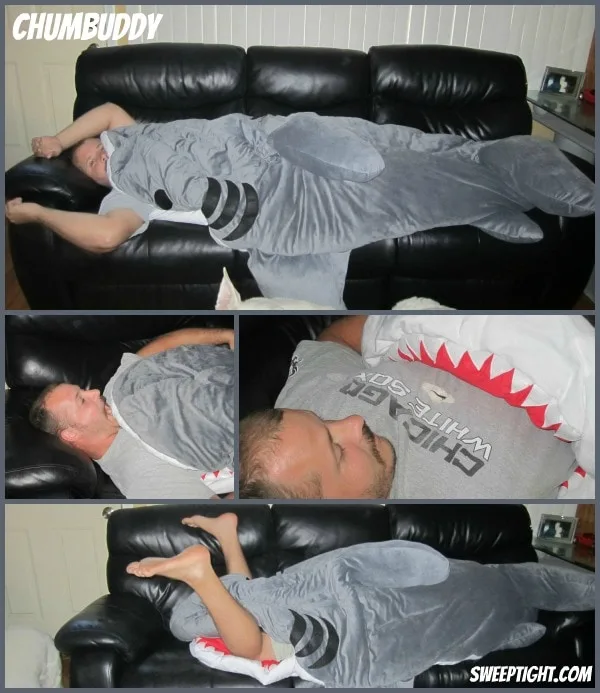 Growing up, one of my favorite things to do was to snuggle up into my sleeping bag.
Especially if I was sick… My Grandmother would set me up in front of the TV and I would crawl right in.
Yes, at 33 years old, I still associate sleeping bags with safety and coziness.
Call me a weirdo, but whenever I don't feel well, I require it. I really can't stand camping, but I am never without a sleeping bag in the house!
Ever since the Chumbuddy moved in, it's been all over the house. Everyone loves it, even the puppy.
Whenever he has access to it he ends up curled up into the mouth or the fin. It's so cute!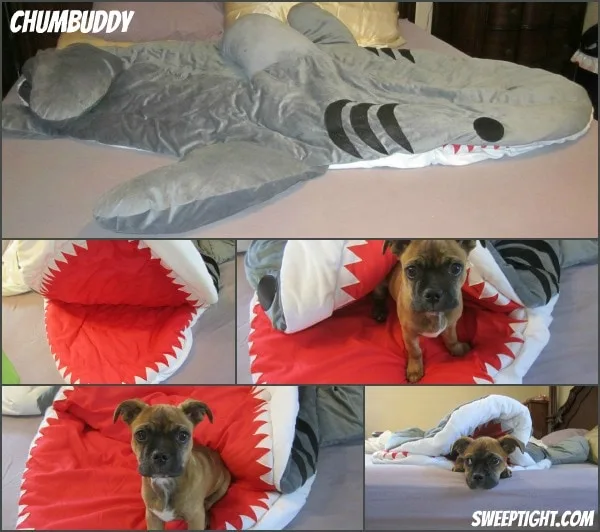 The Chumbuddy looks exactly like it does in the pictures on the Patch Together website, except that it is far more soft than I could have imagined.
It's so floppy and huggable. I even slept in it on top of our bed for a few days (before the 100 degree weather arrived) – it's that awesome.
If you want the coolest sleeping bag ever, or to buy someone a truly unique gift, get the Chumbuddy.