While I usually prefer a larger vehicle, I found this crossover style quite spacious and comfortable. It met all my needs and I still felt safe on the roads. I was loaned this vehicle to facilitate this 2016 Mazda CX-5 review. All thoughts and opinions are my own.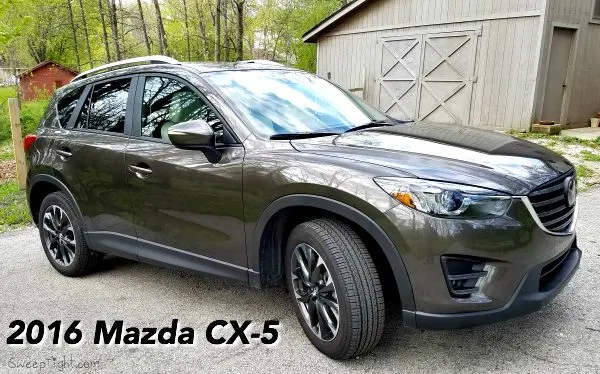 2016 Mazda CX-5 Review
First, I wasn't sure about that color at first, but I grew to love it. It even compliments our home and outbuildings quite nicely, blending into the overall wooded atmosphere. Overall, I think this is a sharp looking vehicle. Those sweet alloy wheels sure are a nice touch.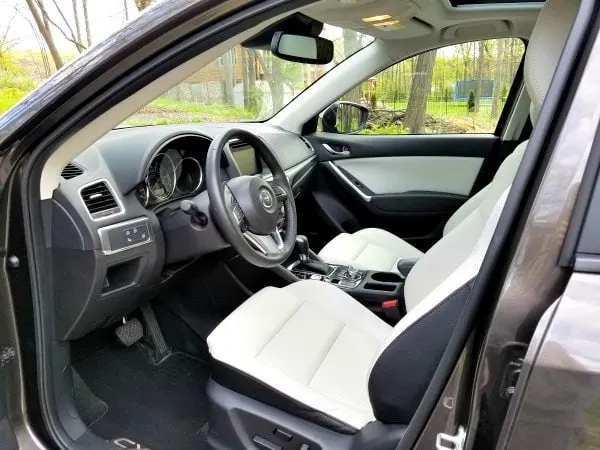 Otherwise, let's focus on the inside. When I first opened the driver's door I was immediately impressed with the two-tone seats. They're pretty awesome looking and once I sat down–wow, super comfy bucket seats. It seems that Mazda knows what's up when it comes to interior.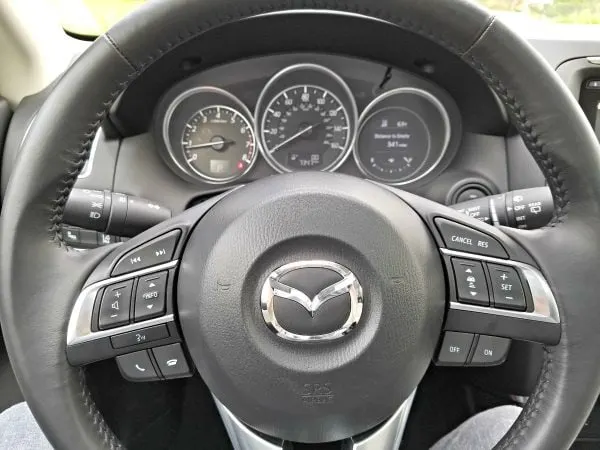 Looking in front of me I could quickly see all the buttons I would want on the steering wheel are there. Hands free access to your phone, music, and cruise control. This 2016 Mazda CX-5 also has adaptive cruise control that will adjust the speed accordingly to keep a safe distance between you and the car ahead.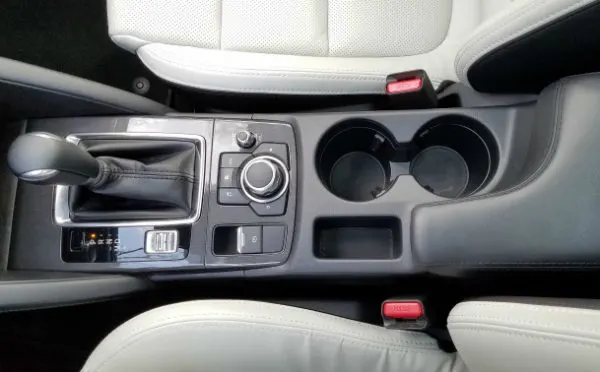 It was when I looked to my right that I noticed a large knob surrounded by buttons ("b" in the photo below). Upon further investigation, I realized this is how you control the main touchscreen display ("a")–you know–if you're not touching the screen.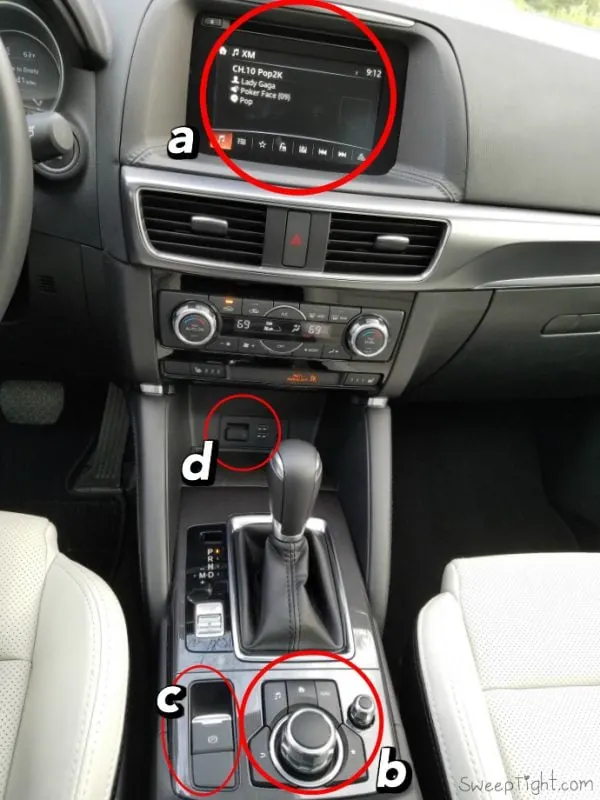 Looking at "c" in the photo above, that's the parking brake! I couldn't believe to activate the parking brake you simply pull up or push down on that button. My grandma would love this! She's always having such a struggle with the effort it takes her to put her parking brake on.
As for "d", that's a convenient spot to charge your devices via USB port or insert an SD card with maps or music on it. Anything to make the use of all our other gadgets easier is a win in my book.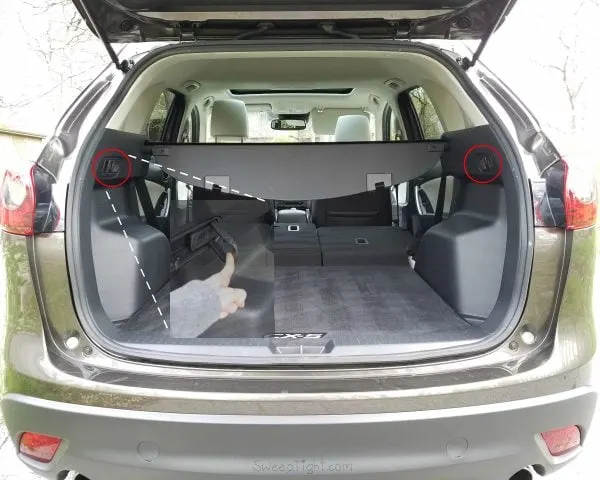 As for the size, I was pleasantly surprised by how roomy the back can be. With an easy push of a lever you can fold the back seats down and have enough room for whatever you need to haul.
This model also had numerous safety features like lane departure warnings, back up camera, blind spot warnings built into the side mirrors and more.
Have you ever driven the 2016 Mazda CX-5?