Remember Moon Boots? If you are an 80's kid like me, I am sure you do! Well, they are still around and going strong. I jumped at the chance to be able to review a pair from Tecnica.
Moon Boots

Moon Boots have certainly come a long way since their origination in the 1970's. There are now several styles and colors to choose from – from nylon to glitter to fur. I stuck to the original and left the color up to Tecnica to surprise me. They sent pink and that was just fine with me.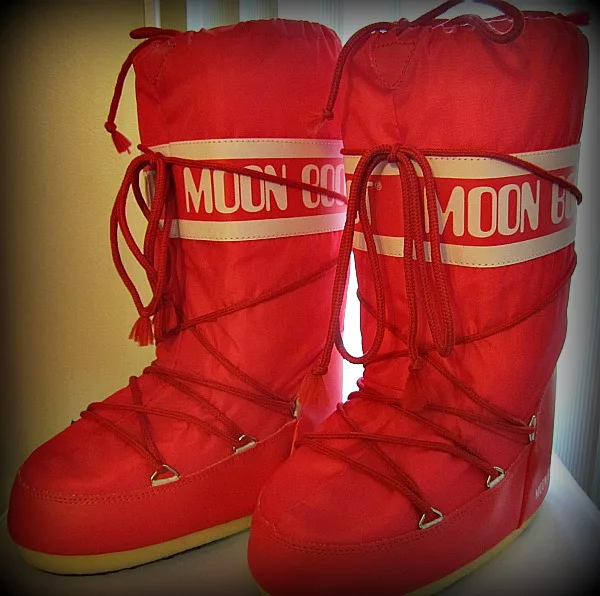 After my boots arrived I realized that I had the perfect model in mind… my friend, Colleene. She is the fashionista in our group of friends, and definitely the "Carrie Bradshaw" among us.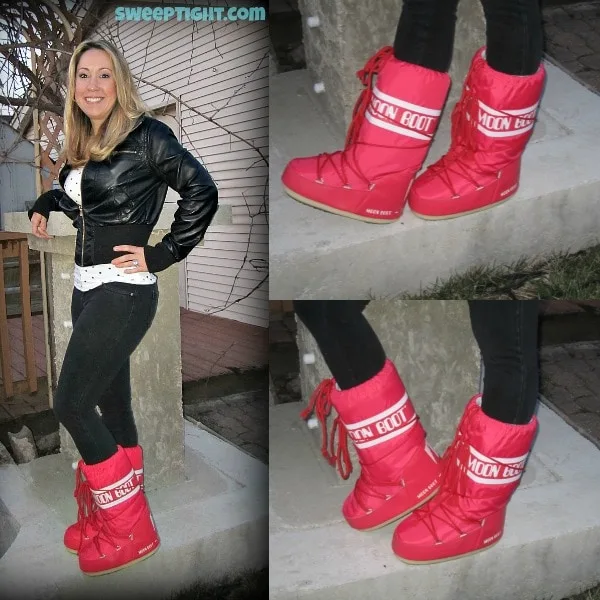 Since we wear the same shoe size, we were both able to test them out. We could not figure out which foot was which until finally, I read that there is no left or right foot! The insides of the Moon Boots are super soft and squishy. It almost feels like there is a lack of gravity and that you are, in fact, walking on the moon. I found them a little hard to walk in, but Colleene didn't. She is used to boots like this and said she cannot wait to wear them during their next snowmobile outing.
"Big boots make your legs look thinner", is a direct quote from Colleene. It's important to look cute while staying warm during all winter activities. They tend to do a lot of bar hopping while snowmobiling, so this is a great way to still look trendy while doing so!
Moon Boots are the perfect fusion of fashion and sport. They were voted as one of the most iconic silhouettes in history by Louvre, and continue to be one of the most recognizable pieces of footwear. The creation of the "Original" Moon Boot has been deemed as a turning point in fashion history. The newer line of West East Moon Boots allows for the boot to maintain its identity, but has increased functionality due to the slimmer design.
Our opinion is that they are fun, comfy, warm and nostalgic! What do you think?
Browse the entire impressive line of Moon Boots and find your favorite!
Disclosure: I received a pair of boots in order to complete this review. Powered by BrandBacker.