I would say that a major key to losing weight is awareness. It's easy to assume how many calories you eat in a day or how many steps you take, but that number may be nowhere near reality. Sponsored post and free product received from Omron, all opinions are my own.
When I was at my best fitness level ever in my life, I was counting calories in and calories out like a spaz. This can be a major pain in the butt, but it also pays off. For me, fitness is a mind game as much as it is simple math. We know that weight loss occurs when calories in are less than calories out. But, the tricky part is being honest with yourself as to what those numbers truly are.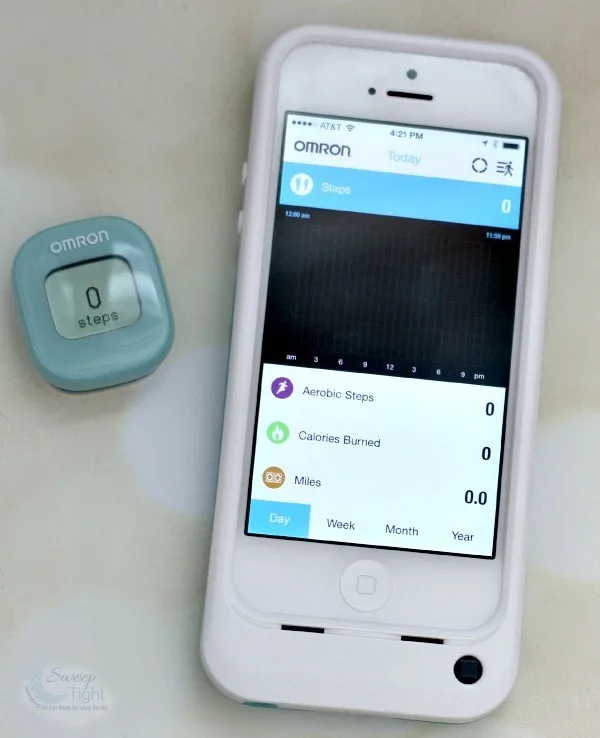 So easy to set up!
Big Key to Losing Weight – Awareness
Here's an example of how easy it is to make wrong assumptions about your day:
I ate a cookie and assumed it was 50 calories. In reality, it was 132 calories. Difference = 82 calories.
Walked for 30 minutes and mentally calculated 300 calories burned. The truth would be closer to 122 calories. Difference = 178 calories.
Drank some orange juice and didn't count anything since it's liquid. Oopsie should have marked down 110. Difference = 110 calories.
Just in those three scenarios there's a 370 calorie difference. Multiply this by several times per day when we are lying to ourselves, and you'll be wondering why you are not losing weight.
In reality, unless you hang out in a super high-tech lab, you will never know the exact amount of calories that you are working with, but you get my drift. Of course, there are also many other factors that come into play, but lying to yourself can be a major culprit to hindering your success.
One great key to losing weight is to increase your awareness by wearing an activity tracker. Not only does this give you an idea of how much you are moving per day, but it can also be extremely motivating.
Gone are the days of big, bulky, obvious activity trackers. Today no one even needs to know you are wearing one. The Omron Alvita Wireless Activity Tracker is petite and powerful.
The device uses Bluetooth® Smart technology to transfer your stats to the free Omron Fitness App. It records regular steps, aerobic steps, distance, and calories burned so you can set realistic goals and check your progress along the way.
The best part? It's only $45, making it an extremely affordable fitness gadget!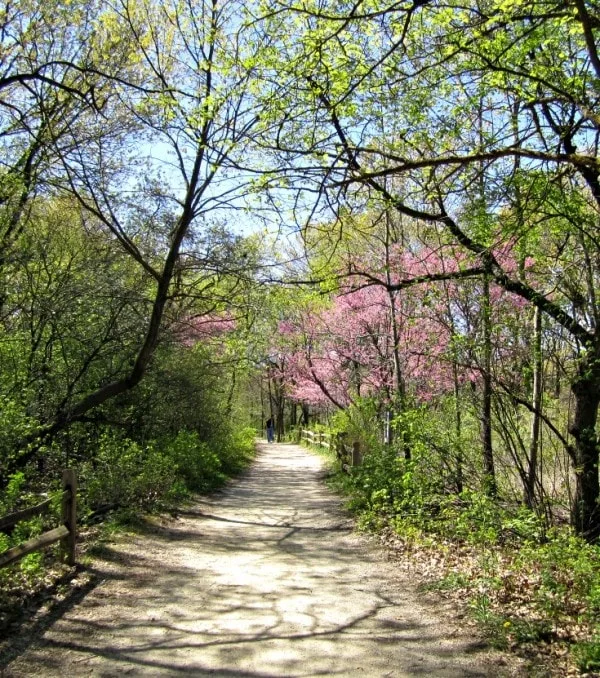 Between the weather warming up and wearing the Omron Activity Tracker, I have been a lot more active. I knew I had been pretty lazy during the winter, but the tracker letting me know my lack of steps was a real smack in the face. It's time for me to come out of the legit hibernation phase I was in.
Let's all participate in "Walk Out Wednesdays." Walk out on your family and get active outdoors. The treadmill is a snoozefest and can get old really quick.
Go walk outside and get some fresh air. (You can bring your family. But, if they have a lame excuse, walk out on them!) 😉
What's your main key to losing weight?