Need a root touch up and just realizing that Thanksgiving is next week? I just cannot even believe how fast time has flown. I am extremely overdue for a trip to the salon myself. This post is sponsored by Gray Away, but all opinions are my own.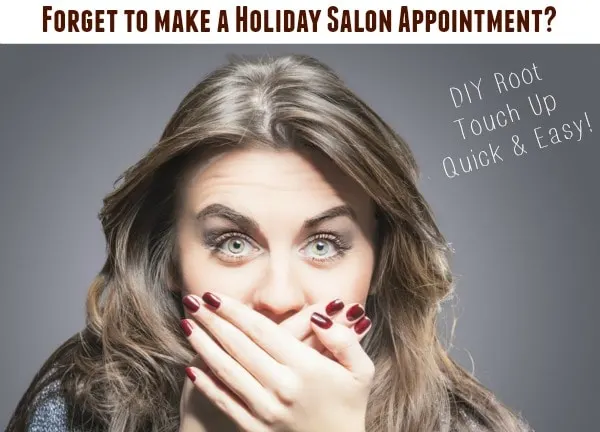 Quick and Easy Root Touch Up
With all of the things that busy moms (and people in general) have on their plate during the holidays, how in the world are you supposed to keep up with beauty maintenance? Between baking, cooking, tree trimming, shopping, and everything else, who has time for a root touch up? Well, with Gray Away, you can save time and money while quickly touching up those roots.
I am extremely lucky to have blonde hair. Although it's getting darker as I get older, I haven't seen any grays yet. If they are in there, they aren't that noticeable. I have friends who are at the salon every six weeks exactly to maintain their outgrow and keep those grays hidden. Don't get me wrong, there's nothing wrong with gray hair. Actually, if you notice the new trends, a lot of girls are dying their hair different shades of gray. I just also know that many women fight to keep the grays away.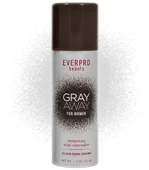 Gray Away by EVERPRO Beauty is a DIY root touch up solution. It can help save time and money by acting as a temporary root touch up in between colorings.
Did you know that 70 – 80% of women over 40 color their gray hair, but that 75% of women are not using a temporary root touch-up between colorings because they are not satisfied with what is on the market? Gray Away sees that as an opportunity to share their favorite solution to a problem that affects more than 60 million women.
Gray roots start to show only two weeks after hair coloring. Gray Away is an easy and convenient way to spray them away instantly. It does not contain any harmful dyes. It contains mineral derived pigments and is safe for everyone to use. Even pregnant women.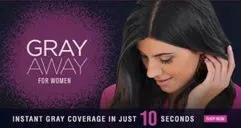 A bottle of Gray Away is only $12.99 (for 1.5 oz.) and is available in drugstores nationwide and online.
How often do you need a root touch up? Have you ever used anything like Gray Away?