In an effort to get my family moving this summer we all got bikes. As a blogger I am guilty of sitting for way too long and sometimes half a day goes by where I haven't physically moved. My body is changing and not for the better.
I'm getting squishy and… stinky? Good grief, something has got to give! I'm grabbing my family for a long bike ride through the trails just outside my house and have put together a list of important things you don't want to forget. This post is sponsored by Lunchbox. Opinions are 100% my own.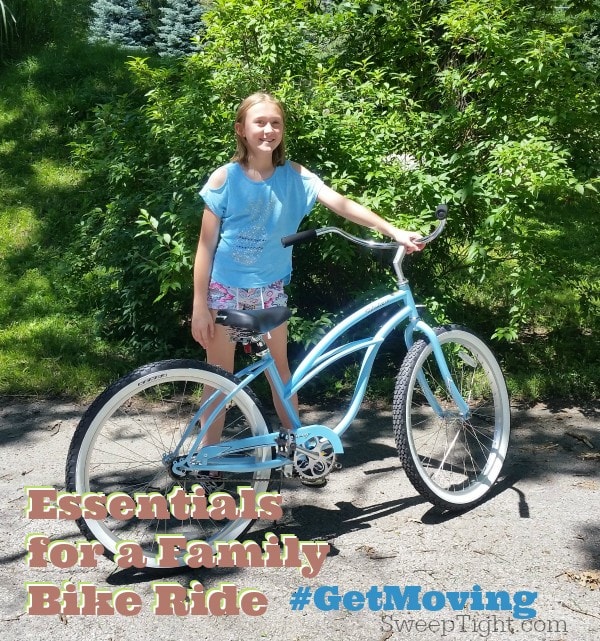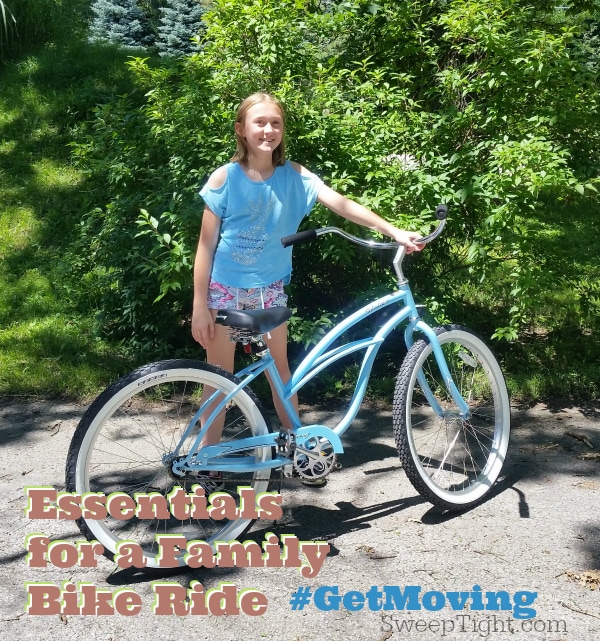 Family Bike Ride Essentials
Water bottles. Most bikes have a holder. If not, consider a backpack with a water pouch. Hydration is key for your body's performance and scent.
Trail mix. Make your own with your favorite nuts, dried berries/beans, dark chocolate chunks or whatever. Just make sure you've got something to snack on to replenish and fuel your body.
Bike locks. You never know when you'll discover a place that's worthy of exploration on foot. Always keep a bike lock (for each bike) with you so that you can keep your bike safe while you let your adventure carry you freely.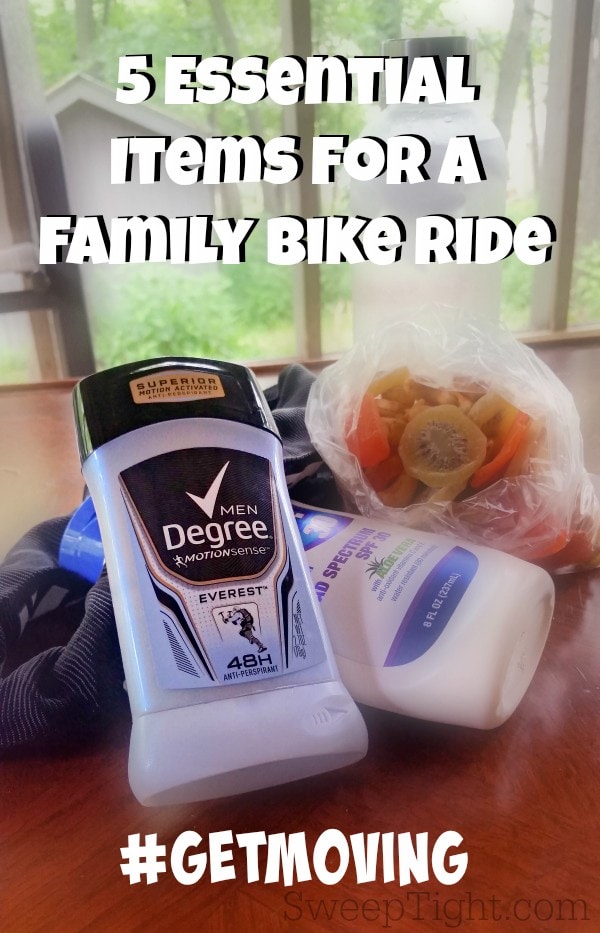 Sunscreen. Simply because we know too much about how important protecting our skin is. So just have it and use it. (Throw in bug spray too if you're going somewhere heavily wooded.)
Degree Deodorant. Nothing can take away from the fun like wet, stinky armpits. I may be a lady, but I sweat like a man. And with minimal effort. I actually wear men's deodorant because I prefer the scents they offer. My new favorite is Degree Adventure Antiperspirant. It has this fancy MOTIONSENSE® formula that activates the more you move. So the more active I am, the better I smell?! It's magical.
At this point I think it goes without saying that you also need helmets and any other safety equipment for your family. Injuries are no fun!
Take the Challenge
Walgreens has teamed up with Degree to bring us the motivation we need to get moving this summer. When you buy Degree at Walgreens you'll get a code on your receipt with a qualifying purchase that can be used online to unlock excellent health and wellness resources.
Take the Degree Get Moving challenge with Chris Powell, celebrity trainer and transformation pro, and take your fitness training to a whole new level. During the challenge consumers will log their activity and track their progress using wearable technology through a custom partnership with MapMyFitness. The challenge starts TODAY (July 1st) and runs through August 17th. Enter here!
In addition to tracking your challenge, you can find workout tips, nutrition information, and more information on Degree products. Don't forget to check for in-store offers and coupons too!
What ways are you going to #GetMoving this summer? Maybe a family bike ride?