Looking good certainly has a price, but it isn't worth it when it costs you your vision or a massive doctor's bill. Women's Health Report reports that more than 86 percent of women use expired makeup, assuming that there isn't any harm.
The Daily Mail reports that even more use cheap makeup products which have toxic substances such as arsenic, cadmium, and mercury. As much as you may want to look good, you must also be cautious.
Here are things to look for to see if your cosmetics are dangerous.
How to Avoid using Dangerous Cosmetics
No Expiration Date
Most companies do not provide expiration dates on their products, even if they have an actual shelf life. While efforts are underway in the FDA to change this, most companies probably won't start labeling products until they're obligated to do so by law.
You shouldn't even waste time hunting down specific expiration dates because for the most part, they won't be available.
As a general rule, you should not keep any cleanser, moisturizer, foundation, or moist cosmetic for more than six months. Mascara should be replaced every three months because of its close contact with your eyes and the high risk of infection.
Powders and dry products can be kept for up to one year without risk. Any longer than that, and you should probably throw them out.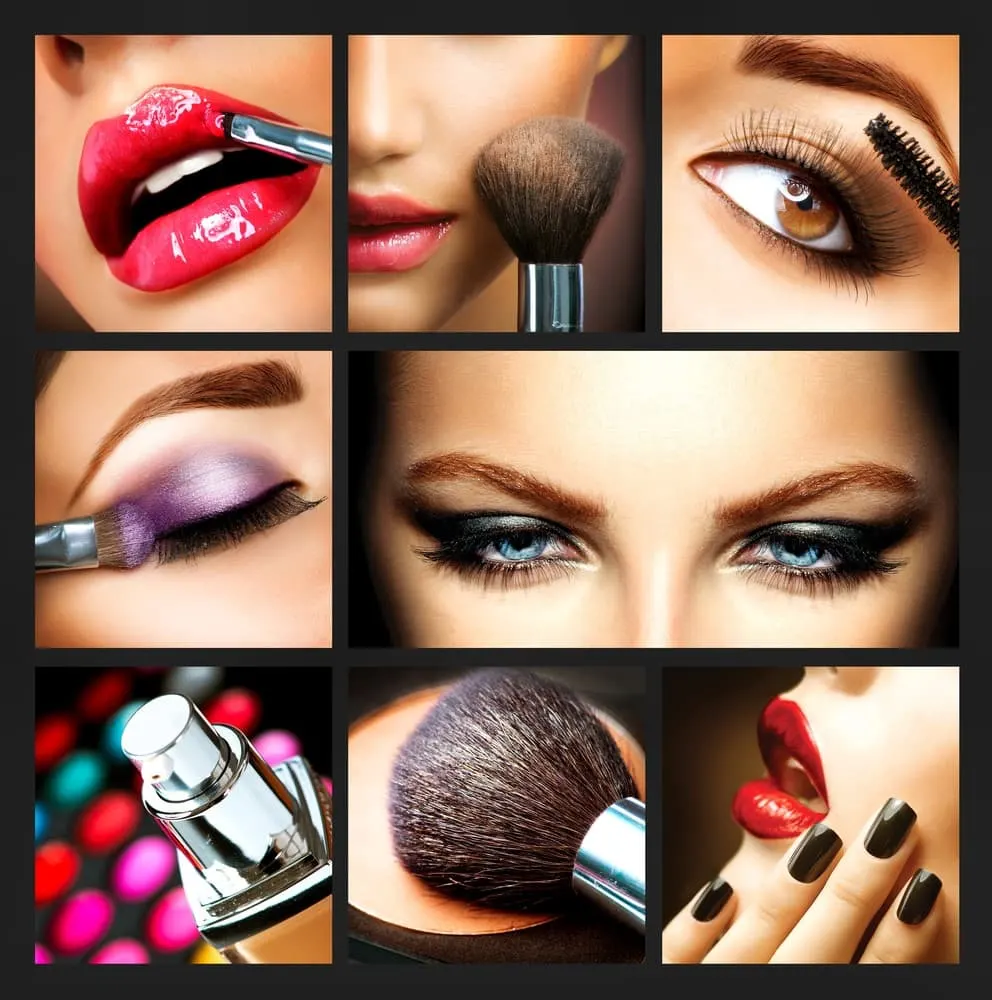 To help keep track of expiration dates, use a permanent marker to write down the date you bought it. If you need an extra reminder, add it to your online calendar.
And don't throw out coupons like the ones from RetailMeNot or Krazy Coupon Lady for products like mascara or foundation, as these are the items you'll need to replace most frequently.
Ingredients to Avoid
Your first line of defense is to avoid buying knock off brands or look-alike brands. While eBay can offer fantastic savings, you should be cautious about the products you purchase through the site.
"Why Your Makeup is More Harmful than You Think" reports that there's a thriving mimicry market on eBay where cheap products with toxic ingredients are offered as high quality name brand or even organic products.
Always check the ingredients and shop from verified vendors with high ratings and customer satisfaction reviews.
Certain toxic or semi toxic components are found in most cheaply made cosmetics. But bear in mind that an inexpensive sales price does not automatically mean that the product is going to be highly toxic. Read the ingredients to find out.
The most common of the toxic beauty ingredients include:
parabens
FD&C
D&C
phthalates
triclosan
sodium lauryl sulfate
sodium laureth sulfate
formaldehyde
toluene
benzophenone
PABA
homosalate
ethoxycinnmate
avobenzo
Be cautious of products that simply list "fragrance" as an ingredient. That could mean any number of components, and you have no way of knowing what it includes.
While these ingredients may not cause negative side effects right away, some like parabens have been potentially linked to cancer, according to the Breast Cancer Fund.
Cancer aside, these chemicals and components can lead to unwanted consequences like inflammation, rashes, breakouts, and more. Even mild eye irritations can be caused from extended use of cheap eye shadow.
Use Coupons and Samples to Save Money
One of the main reasons women do not change their cosmetics is because they don't want to waste money or they just can't afford premium products. But if you use Sephora coupons or other similar ones, you can get significant discounts to make higher quality cosmetics more affordable.
You shouldn't just take a single coupon and assume that it is the only one available. Sephora coupons by Ebates.com, for instance, can sometimes be paired with manufacturer's coupons or in store coupons. Always check the fine print. And if you're not sure whether the store will accept them, ask politely.
You can also request free samples of new products. Oftentimes, these samples come with additional coupons to help you discover more savings if you do like the product.
Only Buy Sealed New Cosmetics
While eBay and other discount vendors can be appealing, make sure that you only buy sealed new products. You can't sterilize used cosmetics, and you run a significant risk of bacterial and staph infections by using them. If you do buy a name brand product, check to make sure it isn't a knock off.
Examine the container and check for signs such as odd styled font or scratched paint. If you purchase it from a store, check their return policy and guarantees.
Looking good may be high on your list, but it isn't worth risking your health. Make sure that you throw out old cosmetics, even if you aren't sure when they officially expire.
Avoid purchasing cosmetics that have certain toxic components. But you don't have to give up cosmetics entirely, even if you're on a budget.