When I opened this box, I had no idea I was unboxing a life-changing hair styling tool. That may sound dramatic but I'm not kidding. This Glider Straightening Brush saves me an incredible amount of time. I received these products to facilitate this post. All thoughts shared are my own.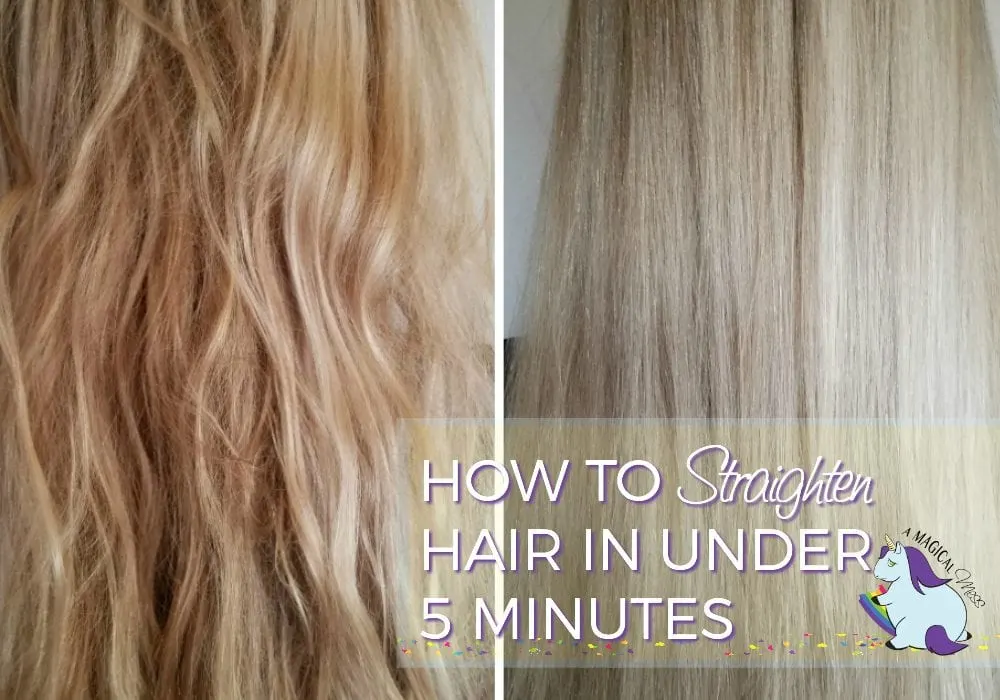 Simple Hair Styling Tool
It may be simple to use but it's anything but basic. Firstly, it heats up in seconds. With HeatBalance Infrared Technology and 4 MicroSensors, the heat is regulated so that it is evenly distributed–which means less passes are required for full coverage.
Because it is Tourmaline-Coated, there is less frizz action. Plus, you're going to want to use the Argan Oil Thermal Spray. It not only makes your hair silky smooth, it's the best smelling hair product I think I've ever encountered.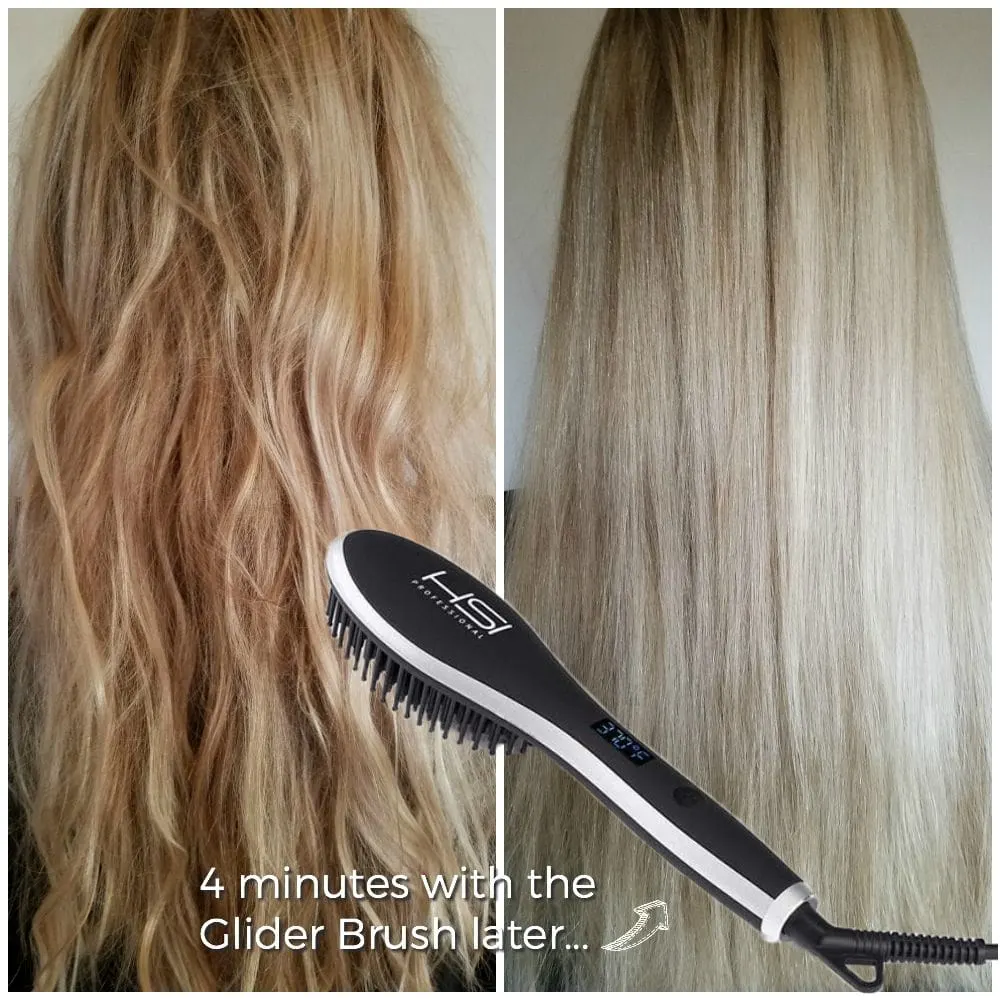 Another favorite feature is the 360 degree swivel cord. If you've ever used any other hair styling tool without this you know the kinked-cord nightmare I'm picturing.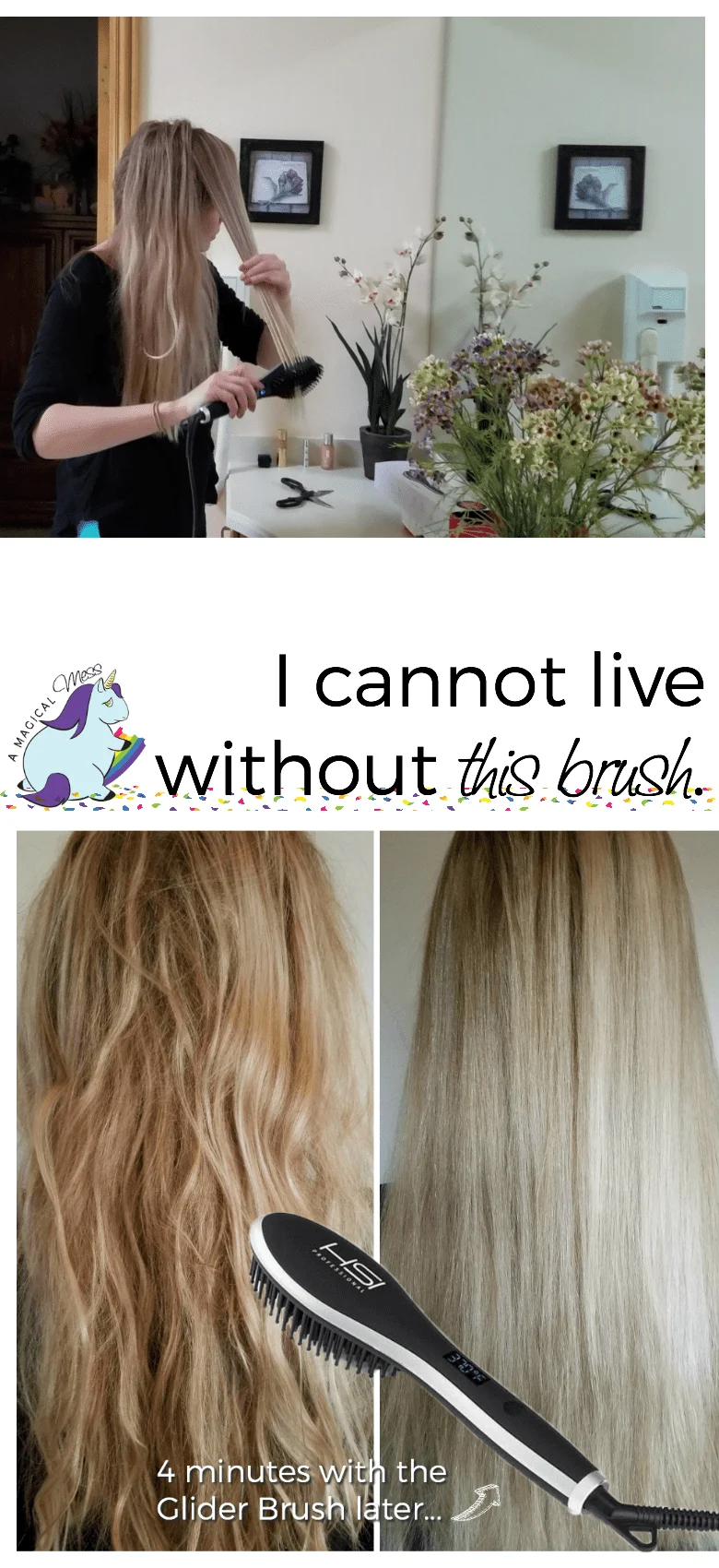 My Hair
My hair is fairly straight naturally, but I often shower at night and sleep on it damp. I then wake up with a total mess and usually have to rewash it. It ends up wasting a ton of time and water. Now, I can just use my Glider Brush and I'm done in under 5 minutes.
Get It!
You can get the same product bundle by HSI Professional risk-free for 30 days for only $19.95 (+S&H)–then just 2 payments of $49.95 or one payment of $99.99. (The total package value is $250.)
What hair styling tool do you currently use for straightening your hair?