If knowledge is power, and smart is the new sexy, I've got just the way for you to become one hot superhero.
With access to The Great Courses Plus website and apps, you've got a plethora of classes at your fingertips.
My degree is in nutrition science. I chose the course "Nutrition Made Clear" so I could compare these lectures with what I learned at a four-year private university.
Sponsored by The Great Courses Plus. Brought to you by ShopShare.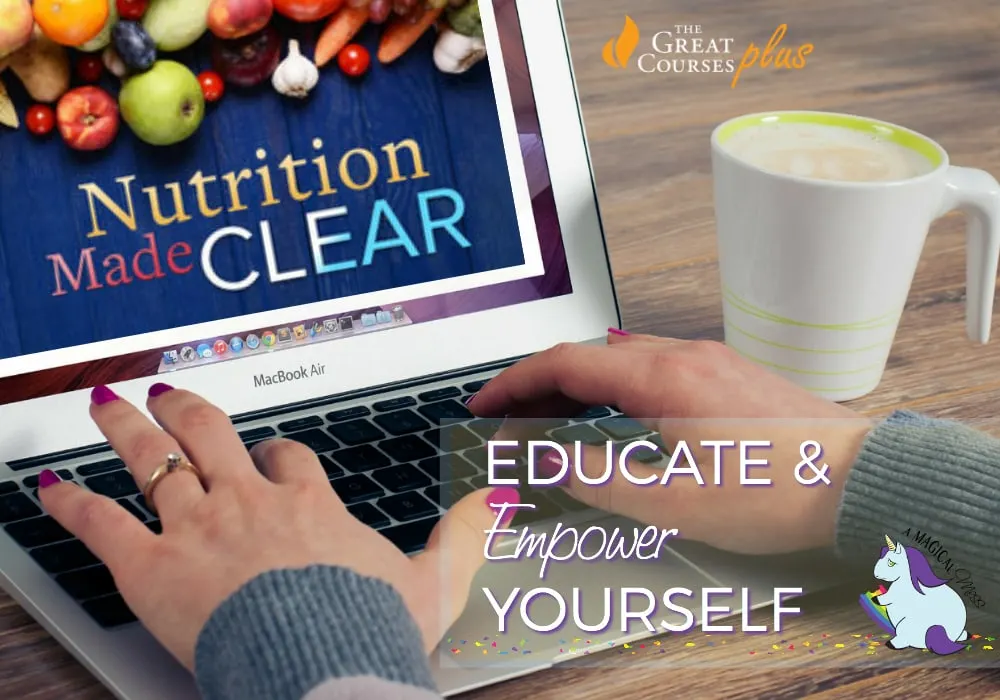 The Great Courses Plus
I've often said that if I could get paid to be a student, I'd go to school forever. I love learning. About. Everything.
However, I'll be paying for my student loans for the next few decades so being a forever-student just isn't feasible–or so I thought.
Allow me to introduce to you to The Great Courses Plus, a membership-based learning website.
This site (apps also available–see below) has hundreds of courses, in pretty much every category for you to choose from.
Membership costs less than lunch at just $14.99/month, and you can even try it free for a month first.
I'm currently in my free month and plan on continuing.
Because you can stream Great Courses Plus, I am binge watching some of the most interesting courses!
I'm going to focus on this one, Nutrition Made Clear, because I think it is so painfully important for parents–and everyone really–to have the FACTS about nutrition.
In this country, so much of our nutrition information comes from the media, trends, and celebrities that don't base their "knowledge" in science.
One of the most pounded-in things we learned in school was that you have to use credible sources.
For us, that meant highly esteemed peer-reviewed journal articles.
They are the most wretched, boring and dry things you'll ever read.
But that's where you find actual truths about scientific findings.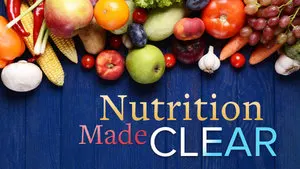 Nutrition Made Clear
This is one of the main reasons I love The Great Courses Plus; these classes are taught by educated, experts with credentials to back them.
They've already dug through the tedious data reports and are bringing you accurate information in a way you can understand.
I paid well into five figures for this kind of information.
For anyone that just wants to better themselves, and enrich their mind, these online learning courses are the next best thing to a university. If you're not going for a degree, I think they're better. You can watch from anywhere in your pajamas while eating popcorn. Need I say more? TRY IT FREE!
Back to the Nutrition Made Clear course… It is a series of 36 lectures taught by a Registered Dietitian (RD) with 30 years experience in the field and in teaching.
She's earned several awards, and I can personally attest for anyone holding an RD, that they are put through rigorous continuing education to maintain their licensure.
"Because we all eat, we're all experts." (Professor Roberta H. Anding, M.S.) Right? Wrong.
Most of us have no idea what we're putting into our bodies, why we are doing it, or how it's being processed.
And take a look at the overall health of our country because of our ignorance.
It's not all our fault. We are victims. We lack educational programs that educate us about nutrition.
Nutrition science is relatively new science anyway. But the most detrimental is the lack of licensing requirements. ANYONE can spout off information as fact. As a result, we have highly influential celebrities, with no education regarding nutrition, feeding the nation false information. It's up to us to know better.
As a result, we have highly influential celebrities, with no education regarding nutrition, feeding the nation false information. It's up to us to know better.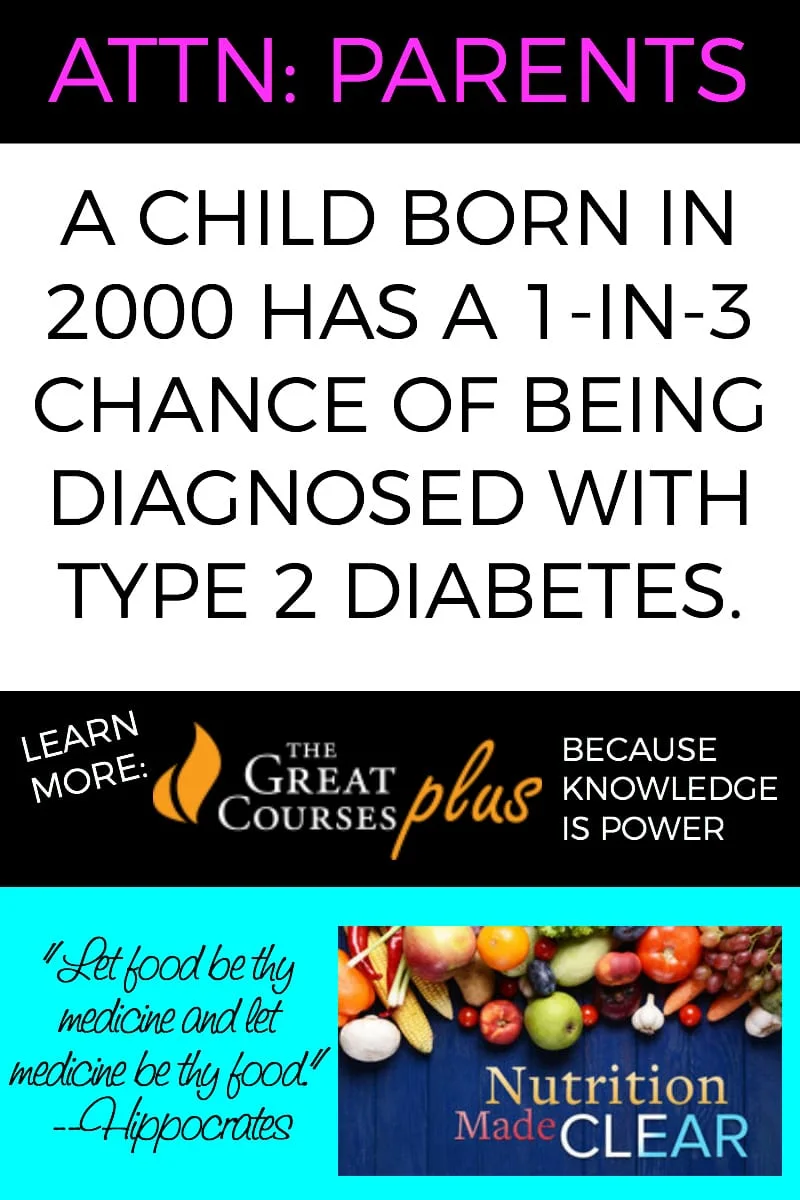 So, PARENTS. This is my challenge for you:
Take this course. Empower yourself for your children. Teach them; so they develop healthy habits for a lifetime of wellness.
I can honestly say that after taking this course, it is every bit as valuable as my 4-year degree that I'm not using professionally. This is information that every human should have about their bodies.
Free apps are available on the Apple App Store, Google Play, Amazon Marketplace and Microsoft Apps for:
iPad and iPhone
Android phones and tablets
Kindle Fire
Windows 10 devices
You can also enjoy The Great Courses Plus on:
Roku
Apple TV
Amazon Fire TV
Desktop and laptop computers via the website.